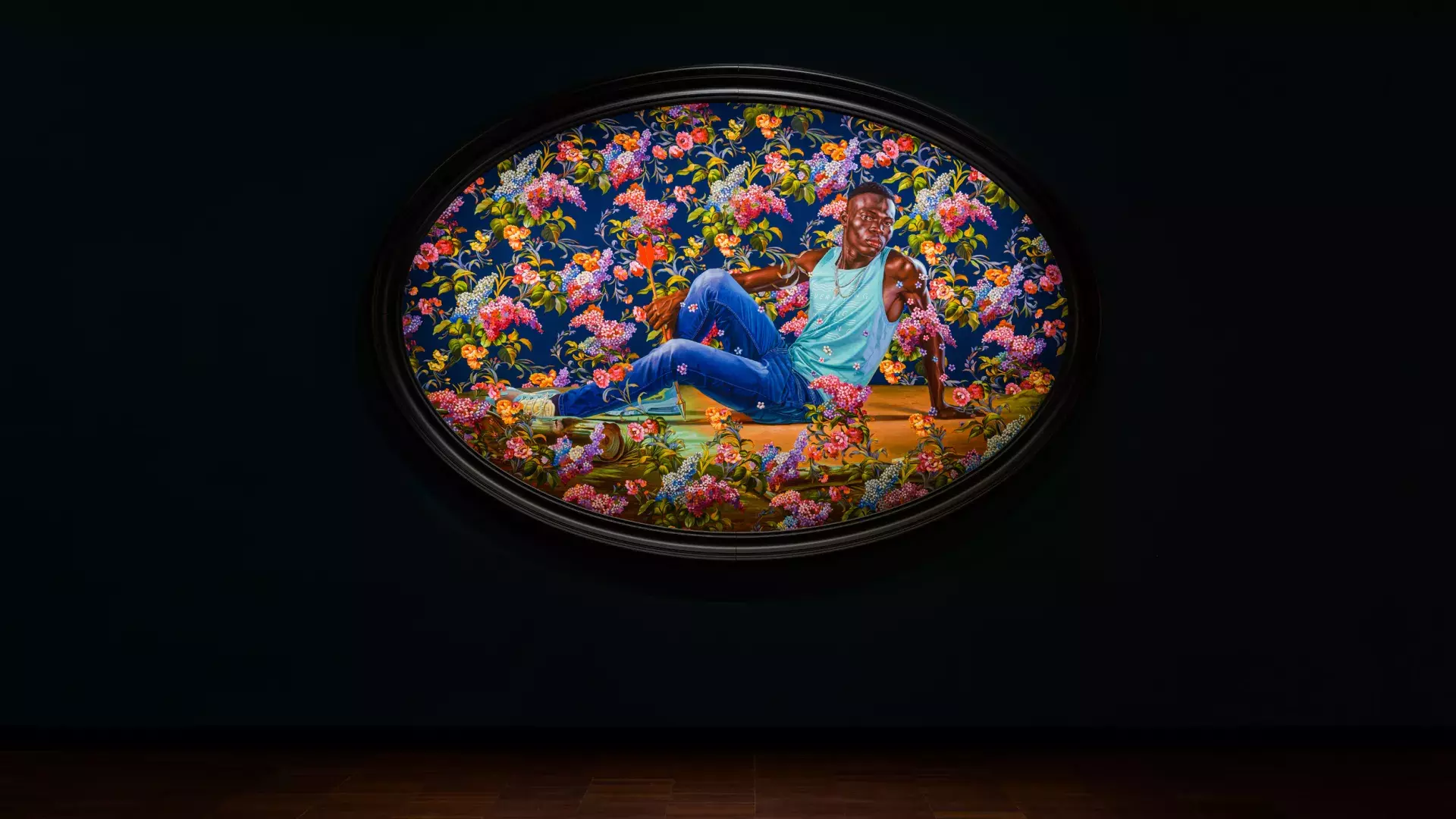 Your Arts & Culture Guide to San Francisco
Brighten your calendar with art, movies, and music in and around the Bay.
The San Francisco art scene is vibrant and dynamic with a rich history of artistic innovation, from the Beat poets of the 1950s to the psychedelic posters of the 1960s. Today, the city is home to a thriving community of contemporary artists who work in a wide range of media, from painting and sculpture to video and performance art. Overall, the San Francisco art scene is a testament to the city's creative energy and cultural diversity.
Want to experience it for yourself? Here's our round-up of the latest and most exciting cultural happenings around the city.
Note: Schedules and protocols may change, so be sure to confirm details ahead of time. All locations in San Francisco unless otherwise noted.
Art & Experiences
An Archaeology of Silence: Kehinde Wiley at The de Young Museum
50 Hagiwara Tea Garden Dr.
Kehinde Wiley's latest work, "An Archaeology of Silence," is set to make its debut in the US. Created during the COVID-19 pandemic, amidst the global rise of the Black Lives Matter movement, and following the murder of George Floyd, this monumental body of work builds upon the artist's "Down" series from 2008. With a focus on the tragic deaths of young Black people around the world, the 26 pieces in this collection serve as both elegies and monuments, highlighting the difficulties inherent in rendering Black lives visible, particularly in the face of systemic violence.. Buy tickets. Through October 15, 2023.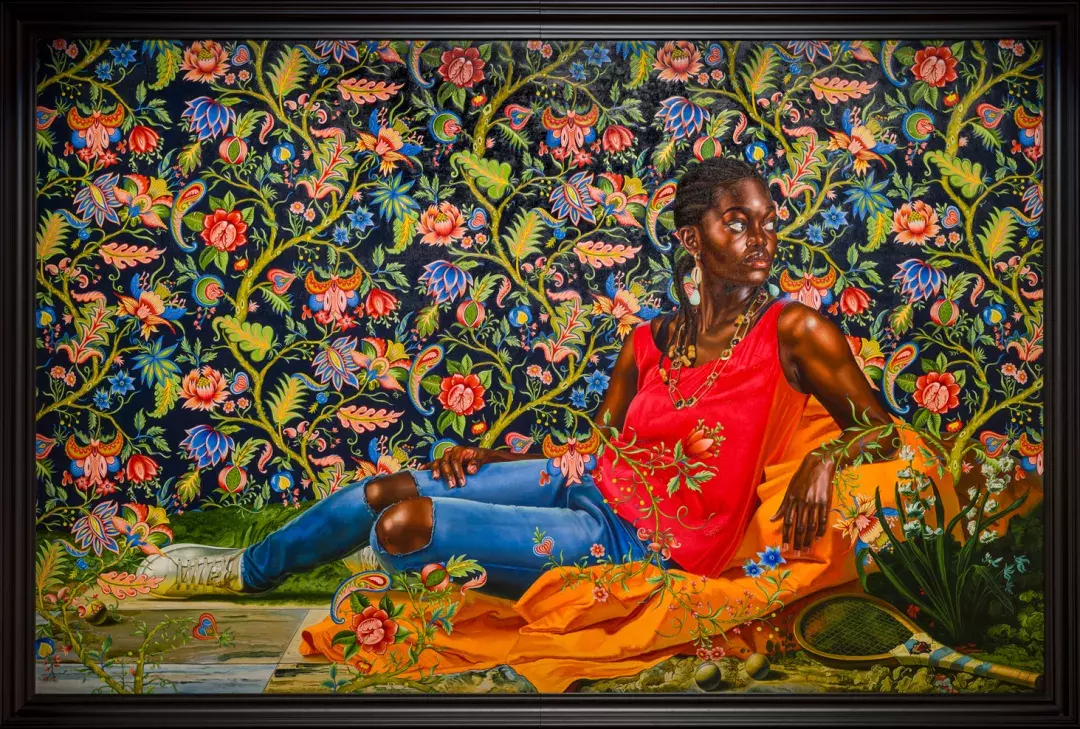 NightLife at the California Academy of Sciences
55 Music Concourse Dr.
Thursdays in Golden Gate Park can only mean one thing: NightLife at the Academy! Enjoy drinks with the fishes and say hi to Claude the albino alligator while learning about a new theme each week. 21+. Buy tickets. Ongoing. 
Art & Design Intertwined at Children's Creativity Museum
221 Fourth St.
Art can connect us in many ways. Help your kids get a better understanding of art and design in our everyday lives while finding ways to use it as a communicator and problem solver in this thoughtful exhibition. Buy tickets. Ongoing.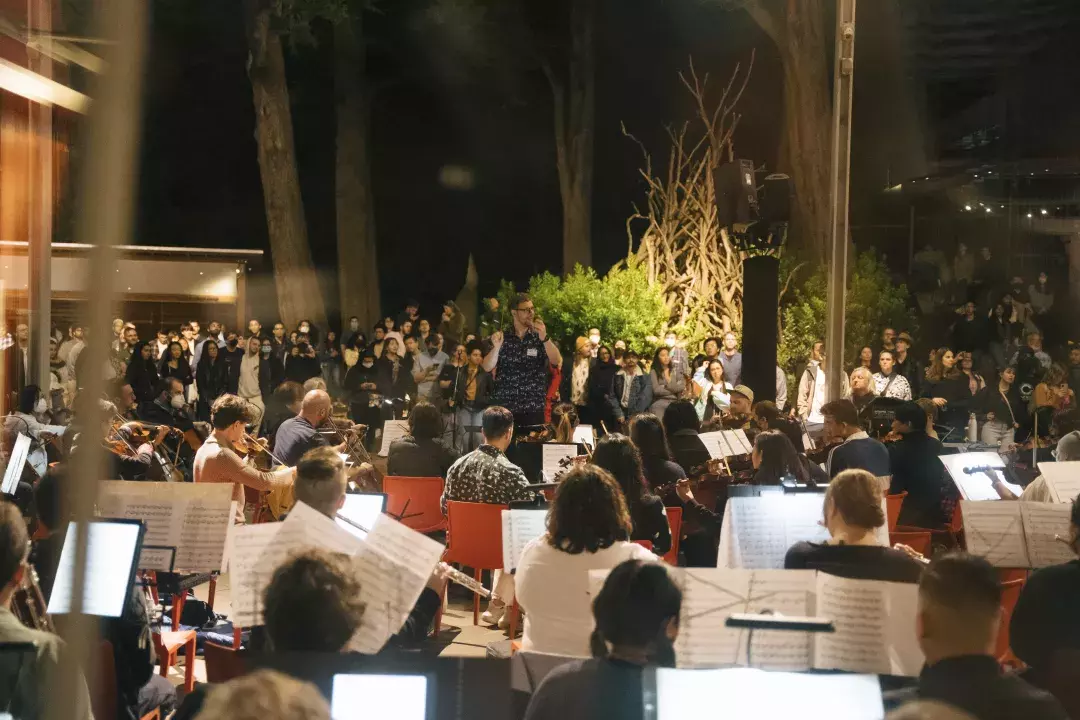 Black Venus at the Museum of African Diaspora
685 Mission St.
MoAD showcases "Black Venus," a powerful exhibition exploring the representation of Black women in visual culture, curated by Aindrea Emelife and the only West Coast showing. The display features over 45 contemporary works and archival depictions dating back to 1793, highlighting Black women's reclamation of agency amid the fetishization of their bodies. Originally created for Fotografiska in New York, the exhibition has been updated for Bay Area audiences with the inclusion of works from local artists and collections. It will travel to Somerset House in London after its West Coast stop. This exhibition's thematic foundation is the Hottentot Venus, whose caricatured depictions catalyzed the Western exoticization and othering of Black women. Through Aug. 20.
Fight and Flight: Crafting in the Bay Area at the Museum of Craft and Design
2569 Third St.
MoCD will host "Fight and Flight: Crafting a Bay Area Life" displaying 23 Bay Area artists who have persevered through crises such as pandemics, gentrification, limited resources, insurrection, and violence, with their artworks showcasing their responses. Curated by Jacqueline Francis and Ariel Zaccheo, the exhibition explores the struggles of living and working in the Bay Area, the significance of "home" and "place" in the artists' work, and the conflicting emotions they feel. The display features primarily African American, Latinx, LGBTQIA+, and AAPI artists, consciously uplifting underrepresented communities.. Plan Your visit. Through Sept. 3. 
Looking Forward at Pier 24
Pier 24
A lot has changed for San Francisco in the last decade. This exhibition highlights local work by photographers over the last ten years, showcasing evolving landscapes, technologies, and even people. Plan your visit. Through May 31. 
Sargent and Spain at The Legion of Honor
100 34th Ave.
The Legion of Honor  presents Sargent and Spain, an exhibition that delves into the impact of Spanish culture on the vibrant artistic practice of John Singer Sargent (1856-1925), an American expatriate. Sargent's intrigue with Spain, which grew throughout seven trips taken between 1879 and 1912, yielded a striking collection of work. The exhibition will showcase a stunning array of Sargent's oils, watercolors, drawings, and previously unseen photographs from his personal archive that explore Spain's rich heritage, both past and present, its people, and its stunning urban and rural landscapes. Sargent and Spain is the only exhibition of its kind on the West Coast.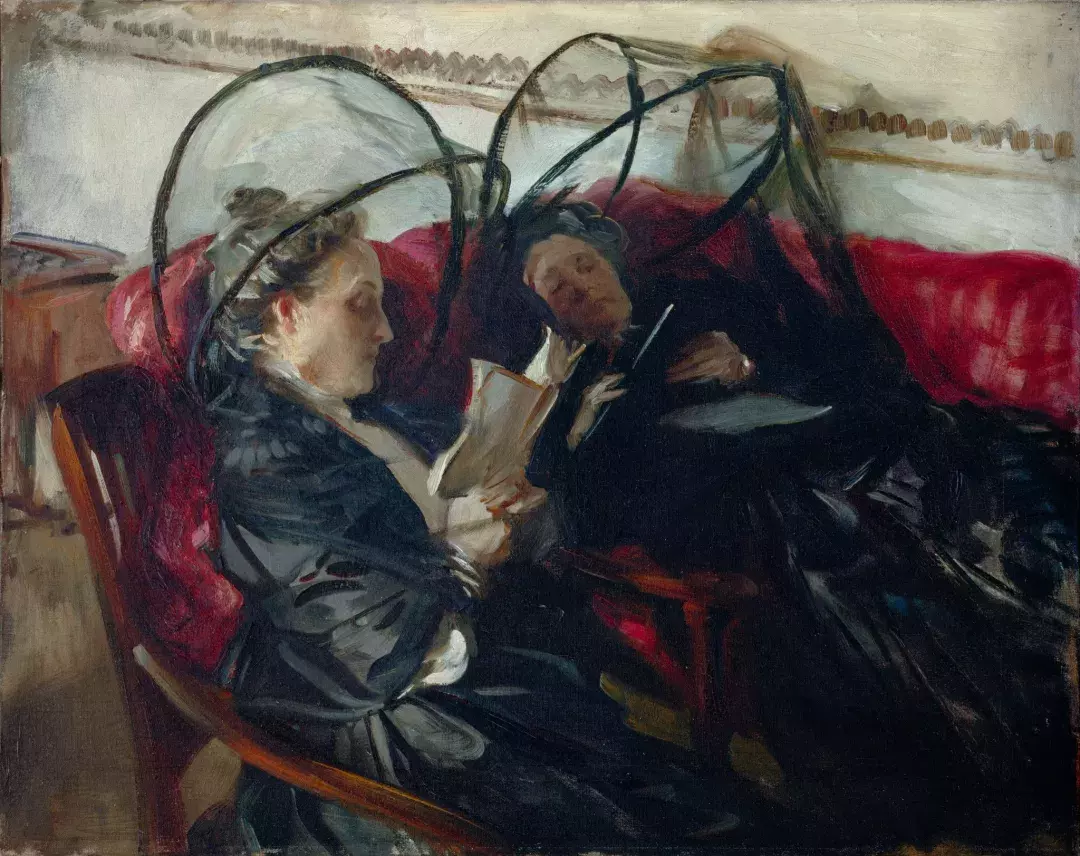 Angela Davis—Seize The Time at Oakland Museum of California
1000 Oak St., Oakland
Get to know more about Oakland legend and activist icon Angela Davis through art, rare archive pieces, media, and more—all in the heart of where she's been igniting change for decades. Buy tickets. Through June 11, 2023.
SPACE/TIME at SFMOMA
151 3rd St.
In a site-specific commission, Oakland-based artist Sadie Barnette ruminates on her family's history through large-scale images and items from her studio. Buy tickets. Through June 2023.
Stories of Change at Exploratorium
Pier 15
Over the past few years, the world has faced numerous challenges and changes that have had a profound impact on individuals and communities. From protests for racial justice to devastating wildfires and the ongoing pandemic, these events have brought about significant and often unwanted alterations to our daily lives.
Despite these challenges, humans have proven to be resilient and adaptable, finding ways to cope with and even embrace change. Some changes, such as increased awareness and efforts towards social justice, have been welcomed and long overdue.The Exploratorium invites you to share your stories of how you have personally adapted and changed, as well as how you have witnessed others doing the same. Original mural paintings by Bianca Marie Rivera and Mark Harris.
Music
Audium
1616 Bush St.
Audium's popular NEW VOICES artist-in-residence show has returned with its second edition, showcasing live performances by Sharmi Basu, Alex Abalos, and Ronald Peabody. This time, the show will use the theater's 176-speaker environment to narrate the tales of Bay Area Filipino culture, African immigrant origins, and a sci-fi story where the world's caregivers have vanished.
Over a period of three months, these residency artists have explored sound movement, texture, and spatialization within Audium's unique pitch-black 176-speaker space. The theater has been transformed into an otherworldly experience with its roots deeply grounded in Bay Area culture. The resident artists have crafted their own distinctive spatial works and will perform their sound movement live. Additionally, the show expands beyond the speaker space, spilling out into the lobby with a blend of sound, electronics, poetry, graffiti, and projection enveloping the audience from the moment they enter the building.
Performances at Davies Symphony Hall
201 Van Ness Ave.
Enjoy Tchikovsky conducted by Elim Chan, Itzhak Perlman, "Jurassic Park", Dvorak conducted by Blomstedt and Mahler's 4th conducted by Robin Ticciati. Buy tickets.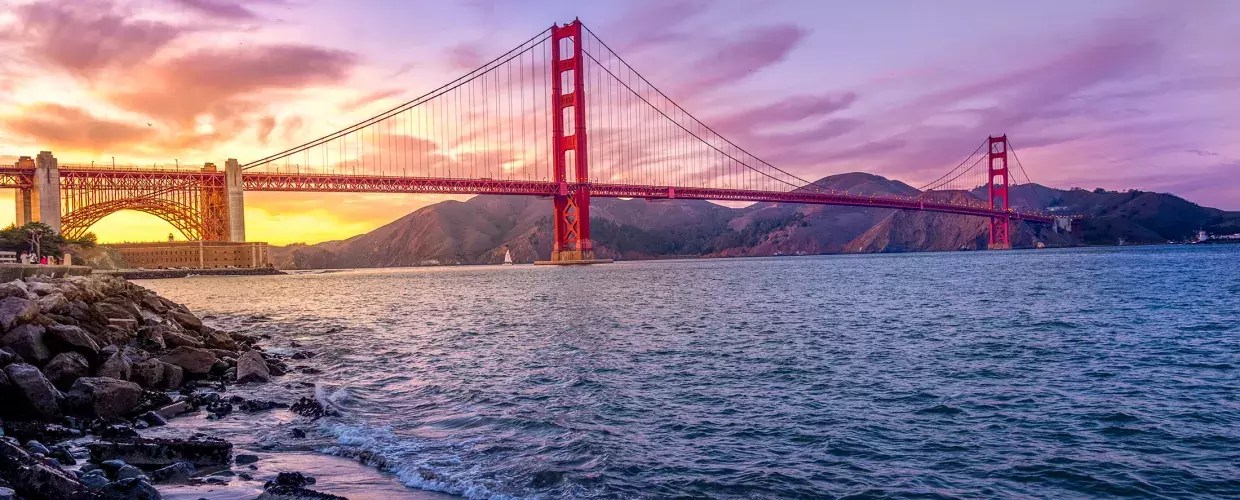 Stay Connected with SF
Sign Up for Our Newsletter
Be the first to know about upcoming events and festivals, new restaurants, special deals, and everything else happening in the City by the Bay.
---