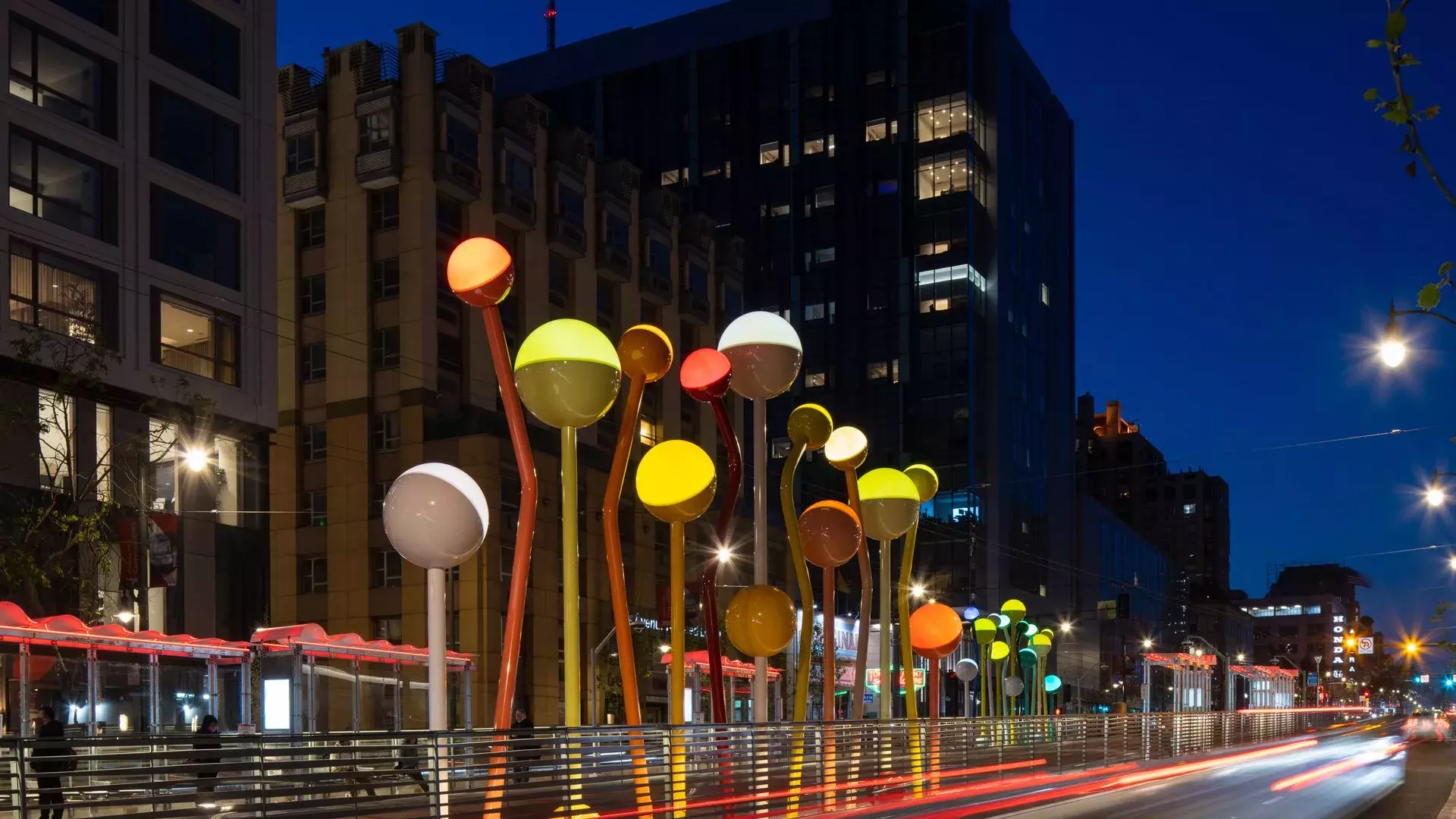 New Illuminate SF™ Light Art Installations Sparkle Brightly in 2023
Brighten your nights with the stunning new light installations in San Francisco this Winter.
San Francisco's neighborhoods transform into a luminous gallery of art at night during the Winter for the 10th annual Illuminate SF™ Festival of Light. Presented by San Francisco Travel Association and 5M in collaboration with local civic, arts and cultural partners, the 2022/2023 Illuminate SF festival celebrates San Francisco's vibrant art scene.
See these six new light art installations all year round in 2023 light up the night from dusk to dawn.
Lucy in the Sky
Erwin Redl's artwork "Lucy in the Sky" is a stunning installation located at the Union Square/Market Street Station. It features hundreds of translucent light panels, each measuring 10x10 inches and equipped with an array of color LED lights. These panels are suspended in a diamond pattern along the ceiling of the concourse level corridor and are programmed to change color and display various patterns and animations slowly. The result is a dynamic and evolving display of light that captivates and delights viewers as they pass through the corridor.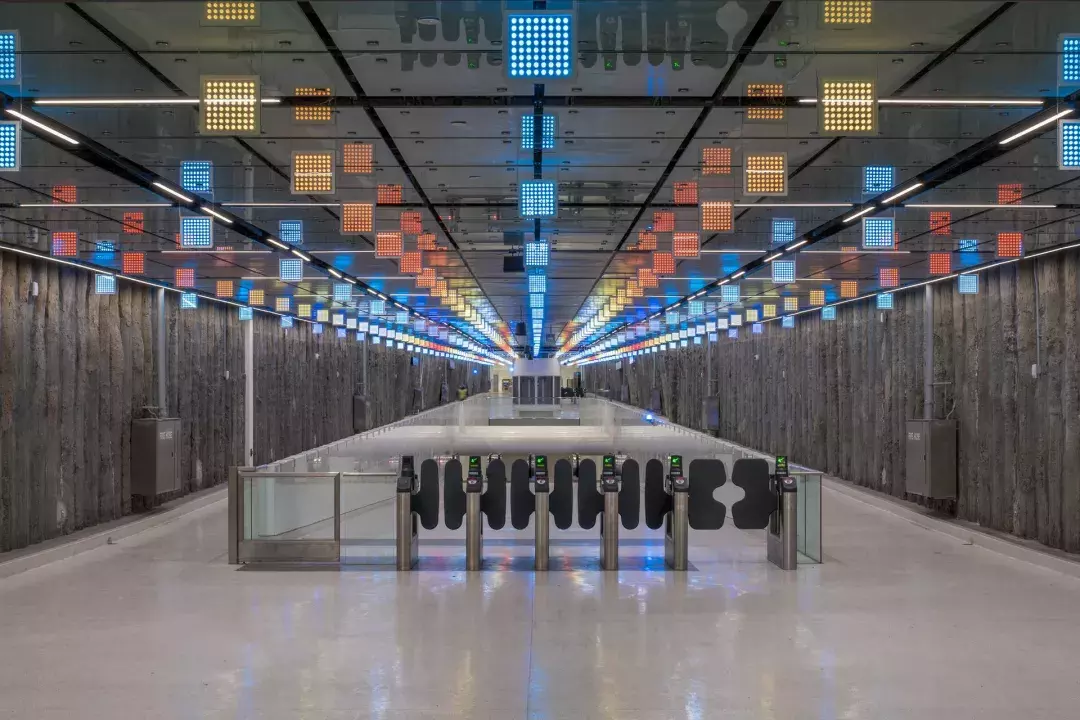 Lantern Stories
Yu-Wen Wu has designed 29 illuminated lanterns that adorn a busy street in Chinatown and honor the history, culture, and community of the neighborhood. The lanterns depict notable Chinese Americans such as Bruce Lee, Amy Tan, Helen Zia, and Cecilia Chang. Wu has also invited local artists, including Philip Hua, Lenora Lee, Summer Mei Ling Lee, Cathy Lu, and Christine Wong Yap, to use some of the lanterns as their canvas. This project, called Lantern Stories, is part of a nationwide initiative aimed at promoting dialogue and social justice for Asian communities in America.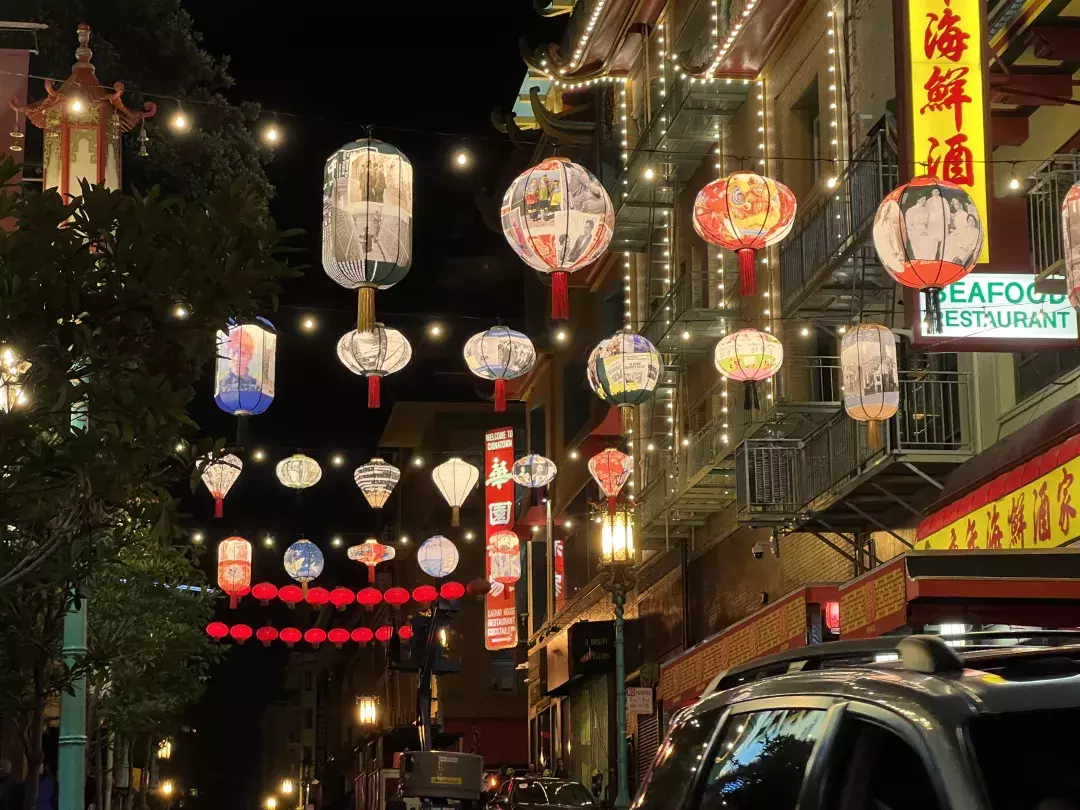 Untitled Van Ness Avenue Installation
Redefining the conventional notion of public sculpture, Jorge Pardo's lighted sculpture at the VN-BRT Geary Street Station thoughtfully considers both the site and its audience. With its engaging use of color, form, movement, space and light, the sculpture is at once playful and sophisticated.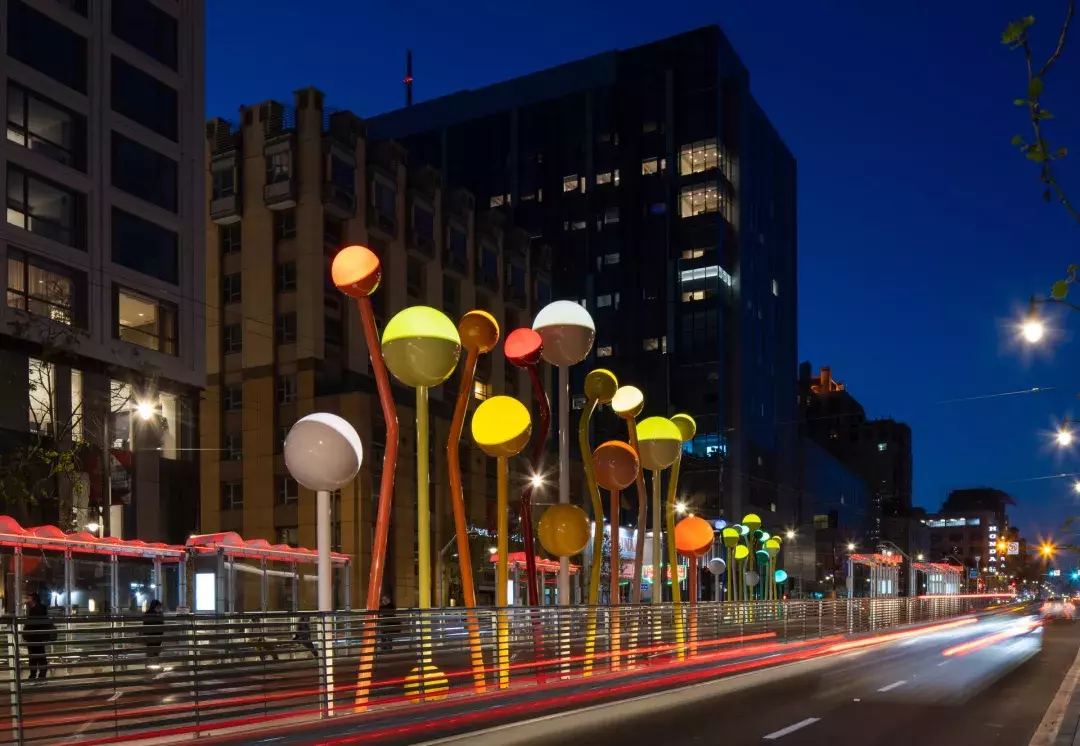 Helical Trace
LUMA Hotel has given the gift of light art to passersby on the corner of Third and Channel streets. Local art hero Jim Campbell has created another beautiful, site-specific, dynamic light installation in the hotel's lobby that can be seen through floor-to-ceiling three-story windows. The prolific artist who installed Day for Night atop the Salesforce Tower created this striking installation that looks different from every angle and uses the reflection of the windows to amplify its movement. The figures within climb an infinite stretch of waterfall, allowing Campbell to create delight out of physical struggle.
Peace in the Middle East
"Peace in the Middle East," an intricate neon artwork by Taravat Talepasand, has been reinstalled as a permanent display in the Grand Lobby of the YBCA. The piece, which features the word "peace" in Farsi and is suspended from the ceiling, explores themes of gender and political authority through the perspective of Talepasand, an Iranian-American woman.
The Wind-Baffles
"The Parks at 5M, a new development in San Francisco's SOMA District, features wind baffle structures designed by !melk, a renowned urban design and landscape architecture firm. These structures, which are referred to as "wind breakers" or "flowers" due to their stem and leaf-like design, are made of steel and serve to mitigate wind. They are also illuminated from the outside, creating a soft glow that radiates through the perforations in the upper zones. At night, the baffles transform into stunning sculptures that appear to float."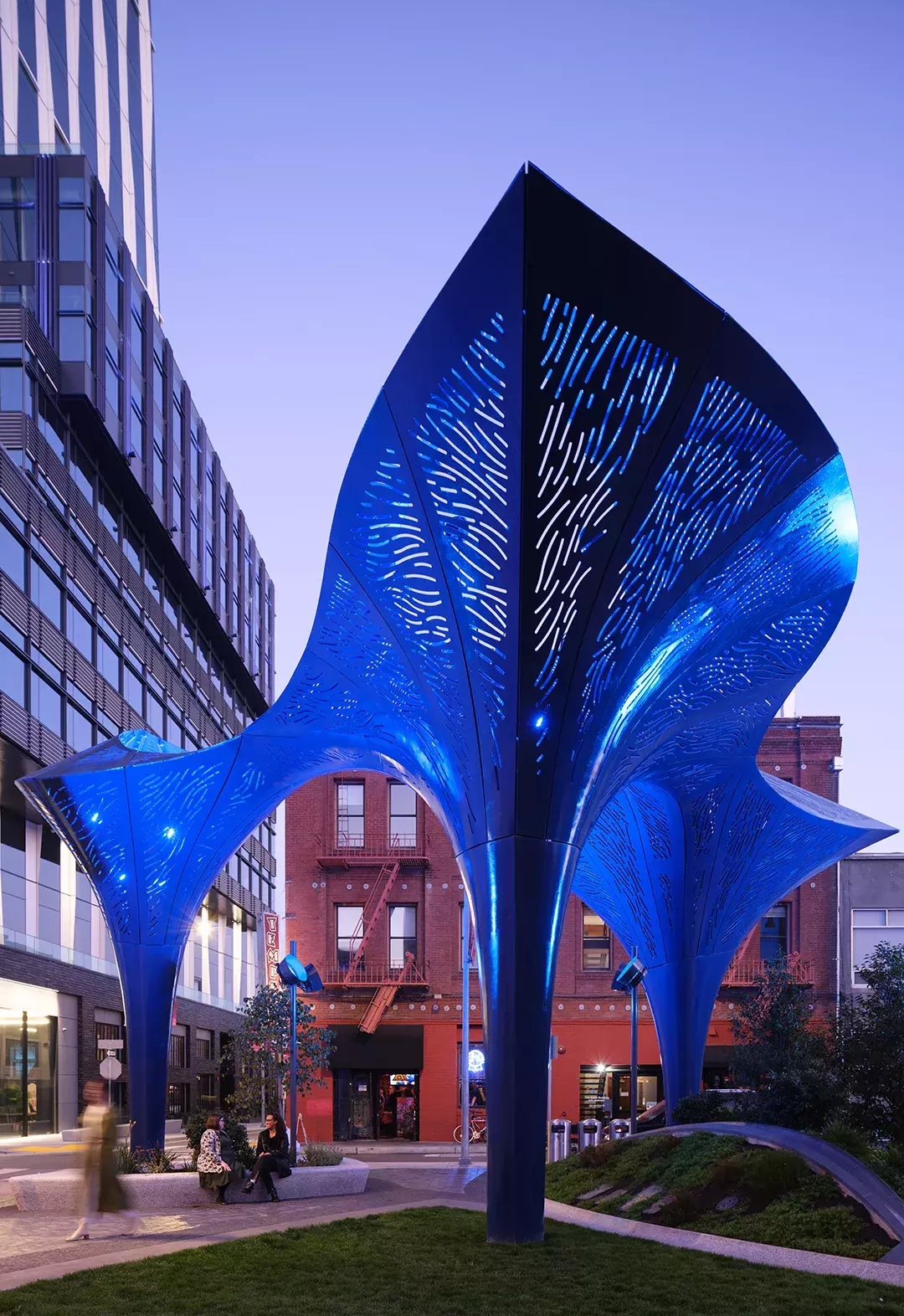 ---