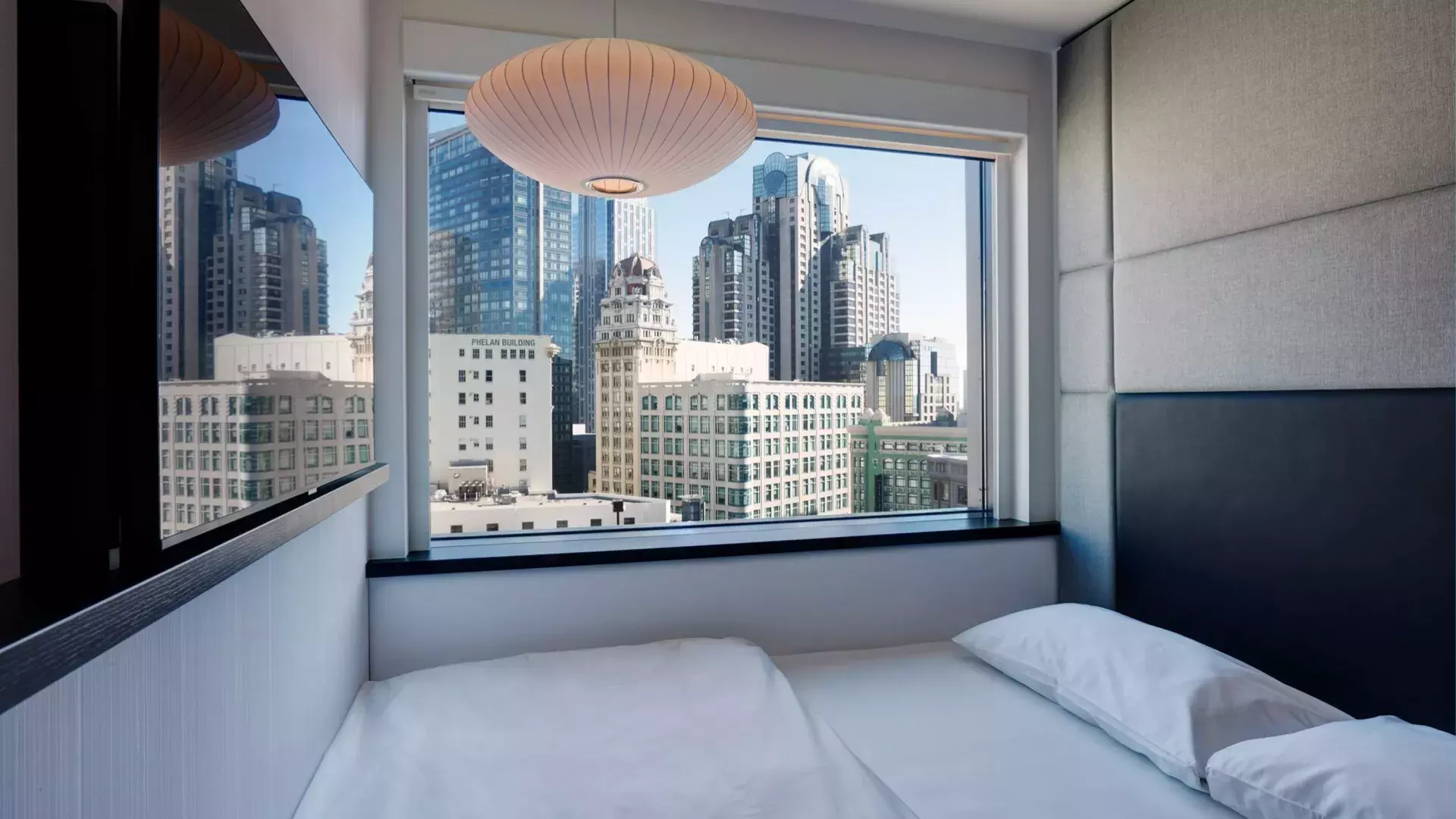 What's New: San Francisco Hotel Openings and Renovations
More lodging options mean it has never been a better time to visit San Francisco.
By the end of 2022, seven new branded and independent hotels will have debuted in San Francisco, adding to the city's current offering of 245 properties.
San Francisco has more than 35,000 hotel rooms, with options ranging from luxury five-star properties to budget-friendly choices. In the City by the Bay, you'll find hip boutique hotels, pet-friendly abodes, and hotel suites big enough for the whole family.
Please find information below on San Francisco's exciting 2022 and 2021 hotel openings and renovations. 
2022 Hotel Openings and Renovations
2021 Hotel Openings and Renovations
About San Francisco Travel
The San Francisco Travel Association is the official destination marketing organization for the City and County of San Francisco. Tourism is San Francisco's largest industry.  More than 25.8 million people visited the destination in 2019, spending in excess of $10 billion. More than 86,000 jobs are supported by tourism in San Francisco. 
For information on reservations, activities and more, visit www.sftravel.com.  Follow SF Travel on Facebook, Instagram and Twitter. Please use hashtags #sftravel and #AlwaysSF. 
United Airlines is the preferred airline of the San Francisco Travel Association. 
# # # 
Note to editors: 
Press releases and other media resources are available at www.sftravel.com/media.  
The San Francisco Travel Photo Video Library is available at photos.sftravel.com
To receive news and updates regularly in San Francisco Travel's e-newsletters, visit www.sftravel.com and scroll down to "Newsletter Sign-up."