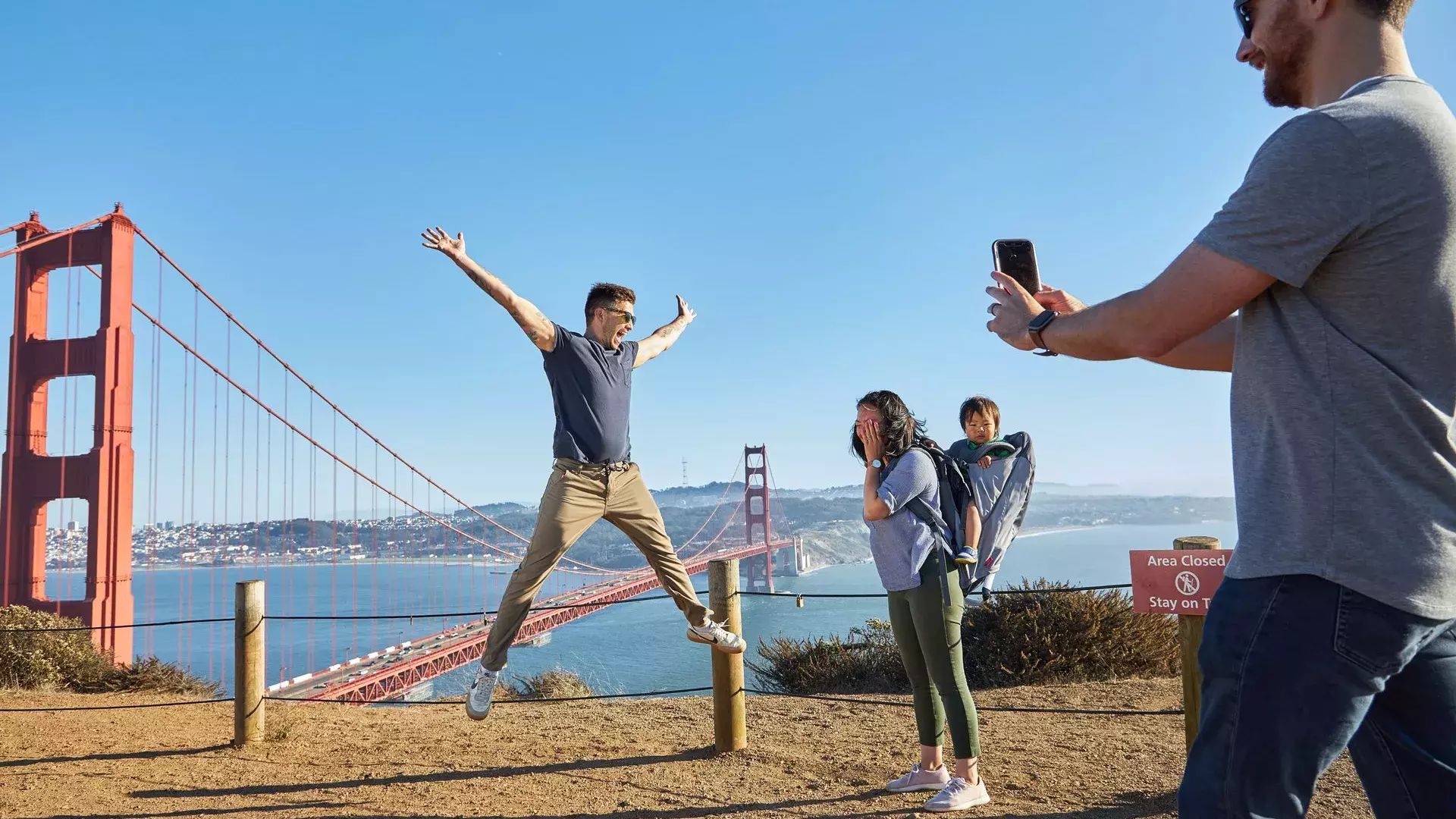 San Francisco Filming Guidelines
Follow these guidelines and you'll have no problem filming in San Francisco.
The San Francisco Travel Association has a video library that includes scenic shots of the cable cars, the Golden Gate Bridge, Alcatraz, and other city landmarks. This content is free for use for all media-related projects with the exception of advertisements. Our videos feature better angles and were shot in better weather than most crews would be able to obtain on their own.
No permits are required to shoot on private property, so it is often helpful to look for a private location to shoot "public" areas. For example, PIER 39, which is private property, provides very good footage of both the Golden Gate and Bay Bridges, Alcatraz, and more. They are also very receptive to working with film crews, as long as they are contacted with sufficient advance notice.
When filming on City property (streets and sidewalks, as well as city-owned buildings), film permits must be obtained by the film crew via the San Francisco Film Commission. The only film crews that do not require film permits are news crews covering actual news (such as a press conference, etc.).
The Film Commission is sympathetic to the promotional value of other film crews but has definite guidelines to which it must adhere. Visit www.filmsf.org for information on permit fees and insurance requirements. Be sure to ask the Film Commission about their b-roll permit, which has the most iconic locations already mapped out for you. You can find an example of those locations here.  
The San Francisco Film Commission handles permits for the city only; not Sausalito, Marin, Berkeley, Napa, Tahoe, or any other Bay Area destinations.
To receive a filming permit, or for additional questions about permits, contact:
San Francisco Film Commission
City Hall, Room 473
San Francisco, CA 94102
415-554-6241
[email protected]
www.filmsf.org
For filming in City parks or plazas, contact San Francisco's Department of Recreation and Parks.
The Golden Gate Bridge and the National Park Service (Golden Gate National Recreation Area, including Alcatraz and Muir Woods) each have their own separate permitting processes. They require that someone accompany film crews and there are associated costs. The Golden Gate Bridge is especially restrictive on filming for security and traffic reasons. For more information about filming on the Golden Gate Bridge, contact Priya Clemens. For more information about filming in the Golden Gate National Recreation Area, contact Melinda Moses.
Filming at Yerba Buena Gardens requires a separate permit as well.
Still have questions? Contact our Media Relations team.
---