Learn about the official destination marketing organization for the City and County of San Francisco.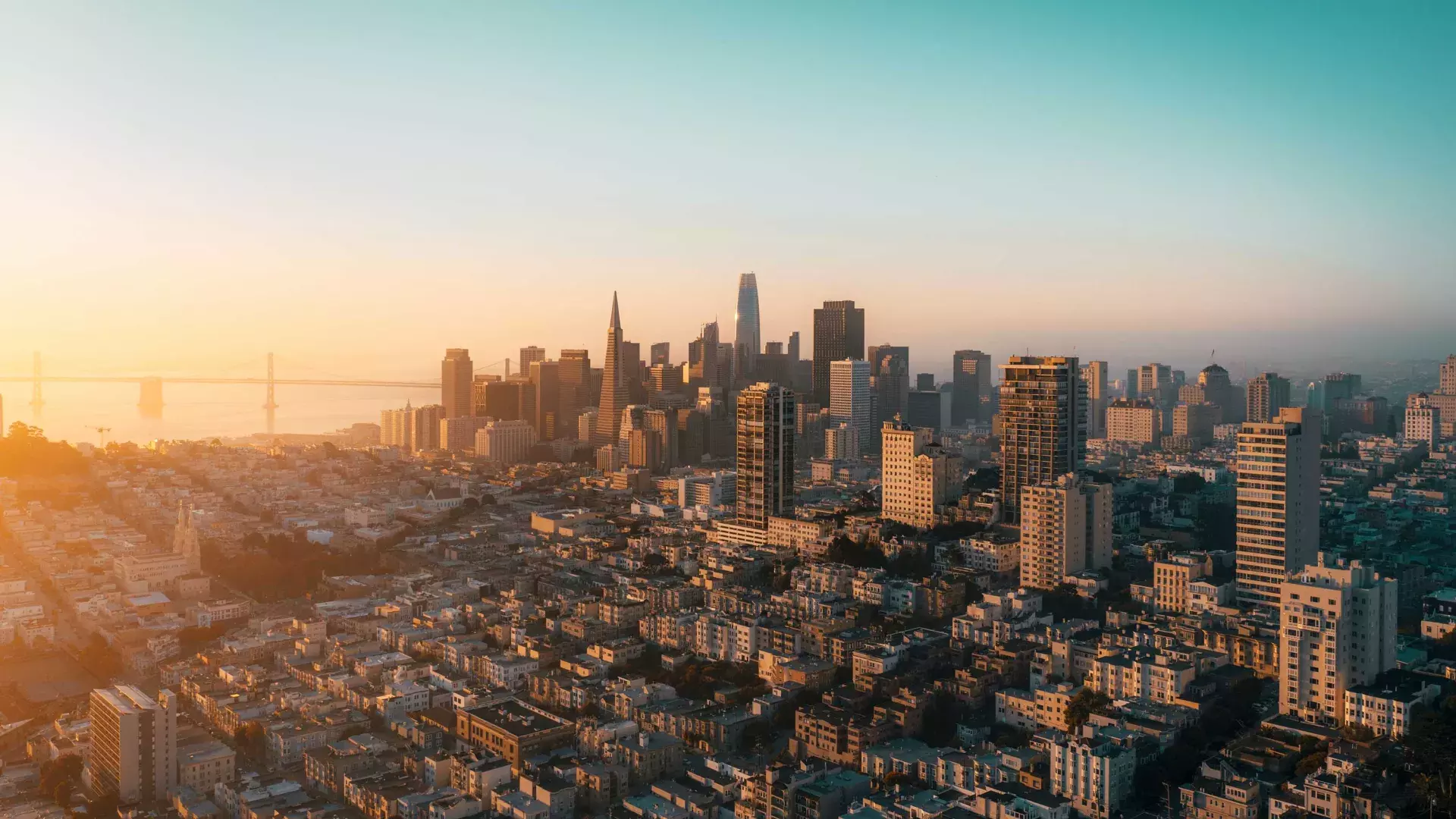 San Francisco Travel Manifesto
Why do people visit San Francisco? The sights and scenery. The one-of-a-kind events and world-class food. The welcoming people, the diversity and rich history. 
But perhaps, more importantly, it has to do with the fact that no other city is as adept at combining disparate elements to create something new: taking the familiar and marrying it to the unknown; merging people's expectations to moments of unpredictability; uniting long-held notions with startling innovations.
Clearly, the attraction of San Francisco is not any one thing, but the combination of many different things. As an organization, we see the city in its entirety — through the eyes of the people who live here, the people who love it and the people who love to come here.
And as proud as we are to help people arrange their visits to San Francisco, we see our mission in even broader scope: We believe our true value lies not just in our ability to sell our city, but in our role as curators of the most interesting 49 square miles on the planet.
We are the San Francisco Travel Association. And we are the window into the City by the Bay.
Vision
To be the most compelling destination in the world.
Mission
To promote the San Francisco region as a top global destination by leading the way in performance, innovation, and sustainability.
Values
San Francisco Travel's organizational values are:
Embrace Change
Spirit of Service
Be Accountable
Empower and Champion Talent
Drive Excellence
Diversity, Equity, Inclusion and Accessibility Statement
In San Francisco, all are welcome and differences are celebrated. The San Francisco Travel Association is committed to diversity, equity, inclusion, and accessibility to promote unique San Francisco experiences and elevate voices in the community that speak to travelers from around the world. We aim to be a thought leader in our industry, city, and community.
Organization History
For more than 100 years the San Francisco Travel Association has worked on behalf of its members to promote San Francisco as the destination of choice for conventions and leisure travel. The Association is an outgrowth of the San Francisco Convention and Tourist League, a non-profit, local business association founded in 1909 to reclaim the City's position as a world-class destination in the wake of the devastating 1906 earthquake and fire. San Francisco Travel continues that mission today, aggressively marketing and selling San Francisco to attract visitors. San Francisco Travel is a private, not-for-profit, 501(c)6 membership organization, headed by a Board of Directors made up of 39 business leaders from various companies, elected by the membership. Additionally, in 2003, the Association established a 501(c)3 foundation to raise scholarship funds for students enrolled in local hospitality management programs and to produce educational programs. In 2018, San Francisco hosted more than 25.8 million visitors who spent $9.6 billion during their stay. That makes tourism one of our most important industries.
Here's why:
Visitor dollars spent here generated $771 million in taxes and fees that support The City's general budget, health and safety, arts and cultural organizations, recreational facilities and low-income
housing.
Visitor dollars supported more than 82,500 jobs in the hospitality and tourism industries. That's about $2.5 billion in local payroll (excluding tips).
Largest Destination Marketing Organization Worldwide
More than 700 Bay Area businesses are San Francisco Travel members, making our membership base one of the largest of any convention and visitors bureau worldwide. Members also make San Francisco Travel one of the largest and strongest business associations in San Francisco. Member companies collaborate with the organization to sell San Francisco as a destination for individual travelers, groups, domestic and international association and corporate meetings — efforts that help make San Francisco a vibrant place to do business.
San Francisco Travel Membership
Nearly every San Francisco business, large and small, benefits from the spending of tourists and convention-goers. Hotels, restaurants, retail shops, tour and transportation companies, attractions and other companies that have a large stake in the visitor market leverage the strength of their membership to reach these customers. Members are provided exclusive programs and services for maximizing their marketing, networking, relationship and educational development enabling them to capture a larger share of the visitor market. Learn more about member benefits here.
San Francisco Travel Funding
Our work to attract conventions and visitors is made possible through both public and private sector support. 23% of our $34.8 million 2017-18 comes from the private sector in the form of membership dues, advertising, e-commerce and program revenues. 68% comes from a small portion of the revenue generated by the assessment on San Francisco hotel rooms (see www.sftid.com for additional information.) The balance comes through contracts with Grants for the Arts and San Francisco International Airport. For more information about our budgets, read our 2023 Strategic Business Plan.
San Francisco Travel's Efforts Impact Entire Bay Area
The impact of visitors to San Francisco reaches far beyond the city itself. While the majority of San Francisco Travel's member-businesses operate within the boundaries of the city, a third are located outside of San Francisco. These businesses recognize that attracting visitors to the city also generates tourism expenditures in their communities. Here are some visitor statistics that demonstrate the broad impact of the city's visitor industry:
A San Francisco Travel commissioned resident poll that found that 98% of San Francisco residents agree tourism is vital to San Francisco's economy, and 78% believe tourism makes San Francisco a better place to live. The poll also found that 80% believe there is a healthy balance between tourist and resident activities.
59% of total visitors are day visitors, meaning that a majority of our guests are coming from the surrounding Bay Area.
Thousands of visitors to the city take day trips beyond city limits or extend their visit throughout Northern California by taking side trips to other area locales and attractions such as Sausalito, wine country, Monterey, and the East Bay.
Executive Team
Joe D'Alessandro
President & CEO | 
[email protected]
Paul Frentsos
Executive Vice President & Chief Operating Officer | 
[email protected]
Lynn Bruni-Perkins
Executive Vice President & Chief Marketing Officer | 
[email protected]
Nicole Rogers
Executive Vice President & Chief Sales Officer | 
[email protected]
Tina Wu
Executive Vice President & Chief Financial Officer | 
[email protected]
Hubertus Funke
Executive Vice President, Global Tourism Development | 
[email protected]
Cassandra Costello
Executive Vice President, Chief Policy and External Affairs Officer | 
[email protected]
View a complete listing of San Francisco Travel staff.
2023 San Francisco Travel Board of Directors
Executive Committee
Randall Reynoso
Board Chair and Chair, Executive Committee 
MRCM LLC.
Terry Lewis
Chair-Elect
General Manager, Hilton Hotels of San Francisco
Ike Kwon
Immediate Past Chair 
EVP & COO, The Field Museum
Michael Baier
Secretary-Treasurer 
Hyatt Regency Downtown SOMA 
Annie Allen
Tourism Council Chair
Vice President, Global Tourism Sales, CityPASS
Christine Gaudenzi
Marketing Council Chair
Family Coppola Hideaways
Gail Hunter
Public Policy Council Chair
Director, Corporate Events, Apple
Anna Marie Presutti
Meeting and Convention Council Chair
Vice President and General Manager, Hotel Nikko
View a complete listing of San Francisco Travel Board of Directors.
General Department Emails
San Francisco Travel Locations
Business Office
One Front St., Suite 2900
San Francisco, CA 94111
Phone: 415-974-6900
Fax: 415-227-2602
Requests for Proposals
San Francisco Travel creates and executes creative marketing and advertising campaigns that inspire travelers to visit San Francisco throughout the year. If you are interested in partnering with San Francisco Travel to market the city, check out our open requests for proposals.
---