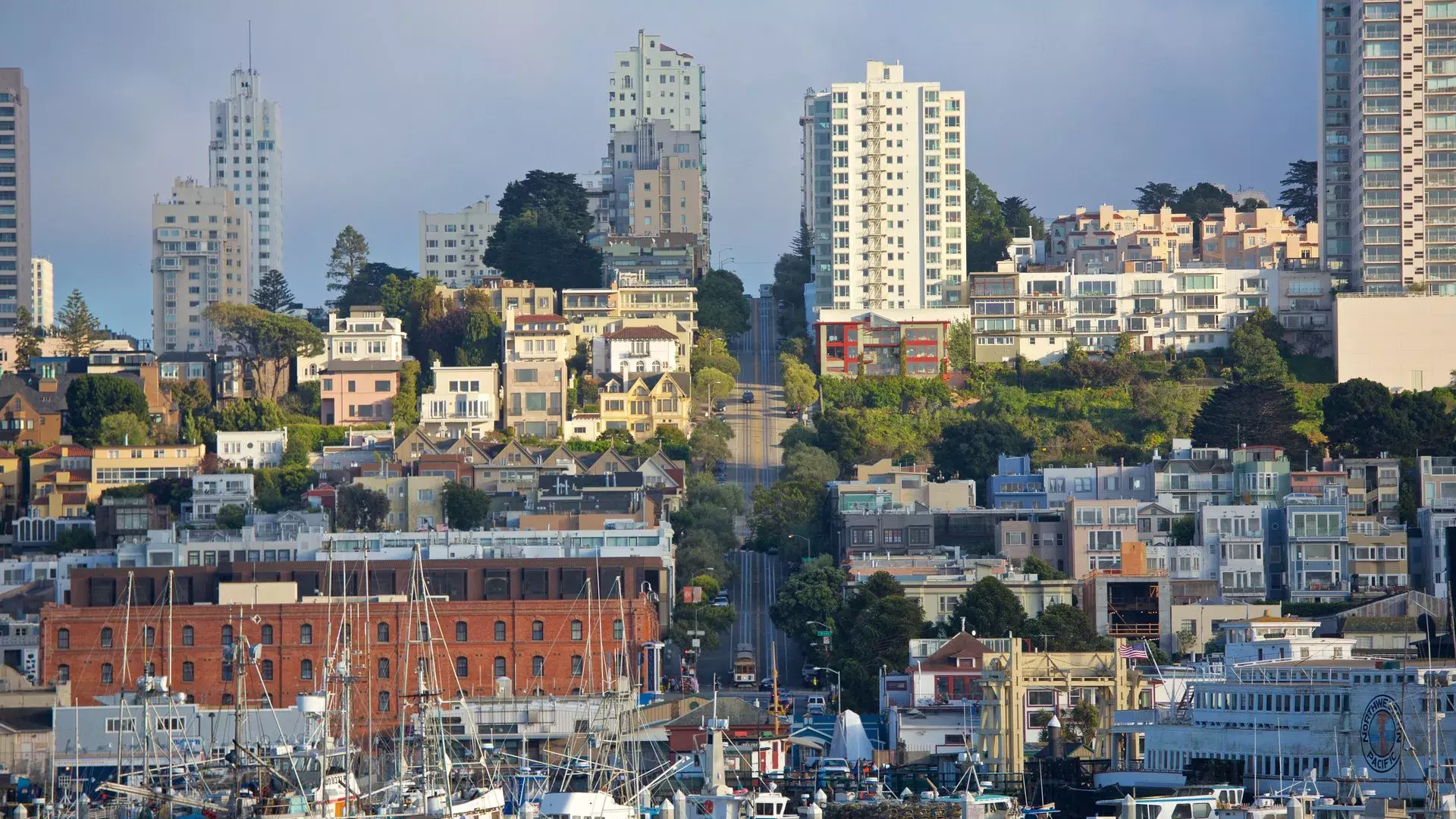 San Francisco Travel Association Appoints Randall Reynoso Board Chair
(San Francisco) Aug. 3, 2023 – San Francisco Travel Association, the official destination marketing organization for the City and County of San Francisco, announced that Randall Reynoso has been appointed Board Chair.
Reynoso's term will run until the end of 2023, when Chair-Elect Terry Lewis, the Complex General Manager at Hilton San Francisco Union Square and Parc 55 San Francisco, will assume her two-year term as Board Chair. Reynoso replaces Kirsten Komoroske, who stepped down due to other commitments.
Reynoso has served on San Francisco Travel's Board for seven years. Before being named Board Chair, he was serving his final term as San Francisco Travel's Secretary-Treasurer. Michael Baier, General Manager of the Hyatt Regency Downtown SOMA, will serve the remainder of Reynoso's term as Secretary-Treasurer.
San Francisco Travel President and CEO Joe D'Alessandro said, "Randy is an incredible asset to the organization with deep institutional knowledge. Most recently, as SF Travel's Secretary-Treasurer, he led the organization through one of its toughest periods over the last four years. Randy understands the vital role that SF Travel plays in contributing to San Francisco's overall financial health."
"I am fiercely committed to our city and its recovery and am honored to work with such a talented team of SF Travel employees. They represent some of the top professionals in their industry," said Reynoso. "I'm also supported by a cross-section of San Francisco Bay Area leaders, each of whom runs their own businesses and understands how critical tourism and convention business are to San Francisco's economic recovery."
Reynoso has 40 years of banking experience, including serving as Executive Vice President of Wells Fargo Bank from 2007 until his retirement in 2020. He led Wells Fargo's Business Banking for the San Francisco Bay Area, investor real estate for the nation, and served as Middle Market Banking Leader for Northern California.
Prior to this, Reynoso served as President and Chief Operating Officer and on the boards of directors for Placer Sierra Bancshares and Placer Sierra Bank. Additionally, Mr. Reynoso was instrumental in taking Placer Sierra Bank public in 2004 and facilitating the sale of the bank to Wells Fargo Bank in June 2007.
A native of Sacramento, Reynoso owns a home in San Francisco and has held leadership roles in or supported numerous Northern California philanthropic organizations, including the San Francisco Opera Association, the San Francisco Travel Association, and the Zuckerberg San Francisco General Hospital. Reynoso currently serves on the board of directors of Five Star Bank (a Northern California Regional Bank) and is its Vice Chairman. Past service includes leadership roles with the Sacramento Hispanic Chamber of Commerce, the Stanford Home for Children, the Mondavi Center for the Performing Arts, KVIE - Public Television, the Nonprofit Resource Center, and Naturebridge.
San Francisco Travel 
The San Francisco Travel Association is the official destination marketing organization for the City and County of San Francisco. The city is one of the top tourism and meetings destinations in the U.S. and received 21.9 million visitors in 2022. Total tourism spending in 2022 exceeded $7.7 billion. The tourism industry is the largest generator of outside revenue into San Francisco's economy and supports over 53,000 jobs.
For information on reservations, activities and more in San Francisco, visit www.sftravel.com. 
Follow San Francisco Travel on Facebook (www.facebook.com/onlyinSF/), Instagram (www.instagram.com/onlyinsf/), and Twitter (www.twitter.com/onlyinsf). Hashtags are #sftravel and #AlwaysSF.
San Francisco International Airport
SFO is excited to welcome travelers back to the skies with an airport experience featuring seamless access, thoughtful amenities, sustainable design and inspiring artwork and exhibits.
For up-to-the-minute departure and arrival information, airport maps and details on shopping, dining, cultural exhibitions, ground transportation, masks and COVID-related protocols and more, visit https://www.flysfo.com/. Follow us on twitter.com/flysfo and facebook.com/flysfo.
United Airlines is the preferred airline of the San Francisco Travel Association.
# # #
Image Links and Information
Press releases and other media resources are available at

www.sftravel.com/media

The San Francisco Travel Photo Video Library is available at

photos.sftravel.com

To receive news and updates regularly in San Francisco Travel's e-newsletters, visit

www.sftravel.com

and scroll down to "Newsletter Sign-up."