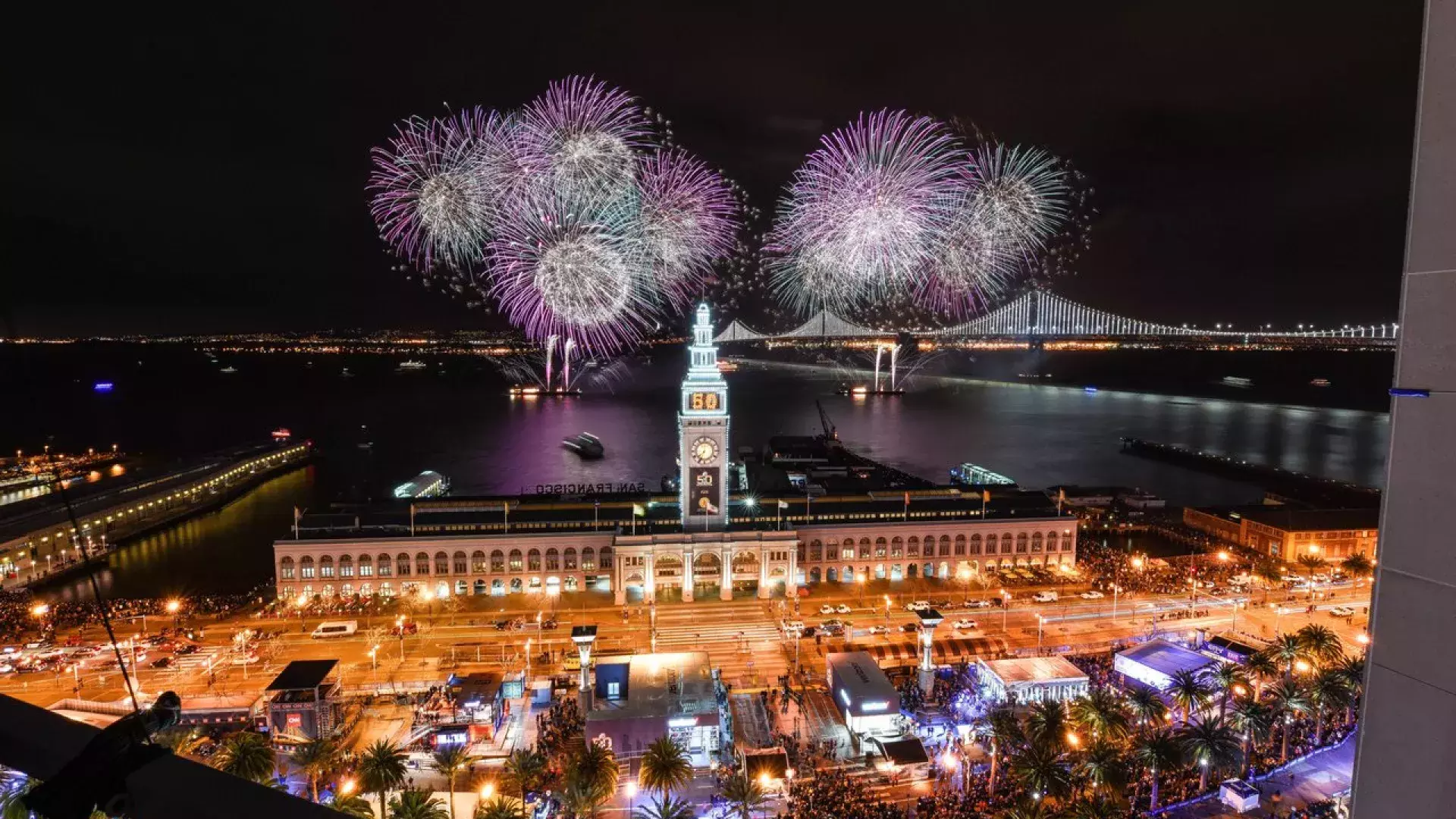 Super Bowl LX to Bring Major Economic Boost to the San Francisco Bay Area in 2026
The NFL joins FIFA, PGA and others in naming San Francisco as a host city for iconic, world-class sports events.
(San Francisco) May 22, 2023 – The San Francisco Travel Association today celebrates a successful bid to host Super Bowl LX in the San Francisco Bay Area, an event that is expected to generate hundreds of millions of dollars in economic impact for the region.
In partnership with the San Francisco 49ers, the Bay Area Host Committee and the City and County of San Francisco, San Francisco Travel worked collectively to bring NFL's biggest game back to the Bay Area exactly a decade after the region last hosted the marquee event in 2016.
"We could not be more excited to welcome the Super Bowl back to the San Francisco Bay Area. Professional leagues and premier event organizers are choosing San Francisco over and over again because there is no other region in the world that can match the world class venues, best-in-class accommodations, and cultural, dining and outdoor experiences that we deliver," said San Francisco Travel President and CEO Joe D'Alessandro. "This is a huge win for our region and our economy, and we look forward to welcoming the NFL and visitors from around the world in 2026."
San Francisco Travel, in partnership with fellow destination marketing organizations Discover Santa Clara, Visit San Jose and the San Francisco Peninsula, led the effort to source and secure over 20,000 hotel room night commitments from properties across the region. In addition, San Francisco Travel worked closely with the Bay Area Host Committee leadership to secure special event venues that will host programming throughout San Francisco – including fan activations at Moscone Center – in the week leading up to the Super Bowl LX at Levi's Stadium in Santa Clara.
In 2016, Super Bowl 50 generated nearly $250 million in economic impact, drew more than one million fans to the Bay Area, and helped regional hotels bring in $181 million in revenue – four times as much when compared to previous years. Based on recent Super Bowls, Super Bowl LX is anticipated to surpass these numbers, generating an even larger impact on the region.
"Tourism is an essential part of the Bay Area's economy and Super Bowl LX will bring tens of thousands of visitors from around the country to our region," said Zaileen Janmohamed, president and CEO of the Bay Area Host Committee. "The Bay Area Host Committee is proud of its partnership with San Francisco Travel in bringing the Super Bowl back to the Bay."
San Francisco has carved out its place as a premier destination for hosting large-scale sporting events. Just five months after Super Bowl LX, the San Francisco Bay Area will be on the world stage again as it serves as a host city for the historic FIFA World Cup 2026.
San Francisco Travel has been a key driver in bringing premier sporting events to the city in recent years, helping to secure and promote other major events including the 2013 America's Cup, 2018 Rugby World Cup Sevens, the 2020 PGA Championship, and the 2022 NCAA Men's Basketball West Regionals. Looking ahead, San Francisco will welcome the 2028 PGA Championship and the 2033 Ryder Cup.
These events solidify San Francisco's legacy as a world class destination and are significant drivers of economic impact as they boost visitation, direct spending, hotel occupancy and revenue, and media coverage.
SAN FRANCISCO TRAVEL
The San Francisco Travel Association is the official destination marketing organization for the City and County of San Francisco. The city is one of the top tourism and meetings destinations in the U.S. and received 21.9 million visitors in 2022. Total tourism spending in 2022 exceeded $7.7 billion. The tourism industry is the largest generator of outside revenue into San Francisco's economy and supports over 53,000 jobs.
For information on reservations, activities and more in San Francisco, visit www.sftravel.com.
Follow San Francisco Travel on Facebook (www.facebook.com/onlyinSF/), Instagram (www.instagram.com/onlyinsf/), and Twitter (www.twitter.com/onlyinsf). Hashtags are #sftravel and #AlwaysSF.
# # #
Image Links and Information

: 
Press releases and other media resources are available at

www.sftravel.com/media

The San Francisco Travel Photo Video Library is available at

photos.sftravel.com

To receive news and updates regularly in San Francisco Travel's e-newsletters, visit

www.sftravel.com

and scroll down to "Newsletter Sign-up."