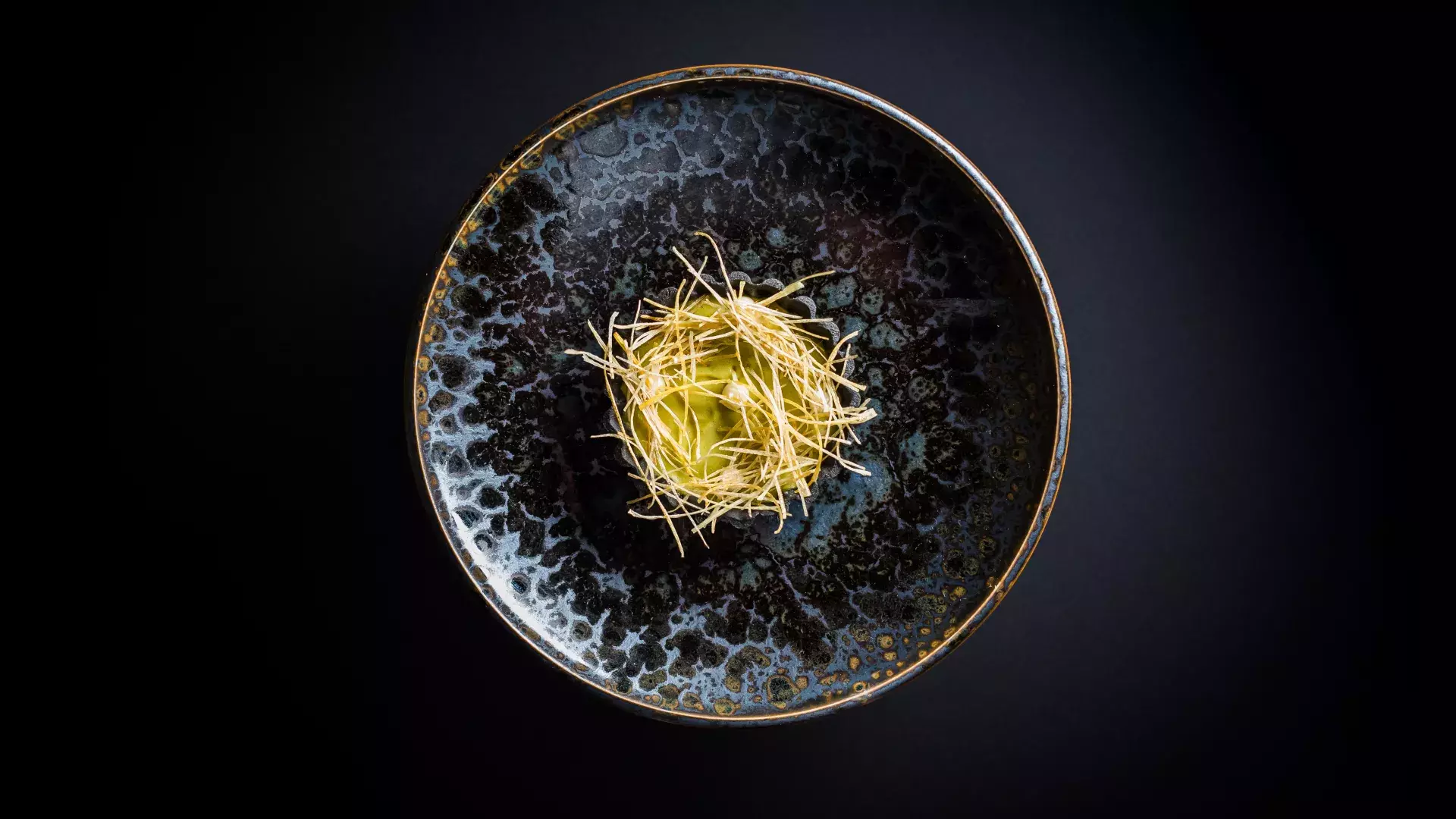 What's New in San Francisco's Culinary Scene
(San Francisco) April 3, 2023 – San Francisco's dynamic and diverse culinary scene is thriving, and the city's innovative chefs continue to drive trends. Dozens of exciting restaurants and bars have recently opened, and more are set to debut this year – joining iconic establishments in the most restaurant-dense city in the U.S.
Never one to rest on their laurels, acclaimed chefs such as Dominque Crenn, Srijith Gopinathan, and Brandon Jew continue to push boundaries, joined by a new vanguard of culinary whizzes such as David Yoshimura, Jongmoon Choi, and Mike Lanham.
New Culinary Experiences
City Experiences will launch a new Ultimate San Francisco Food Tour: North Beach, Chinatown & Beyond on May 1, 2023. The three-hour tour ($89 for adults and $79 for children) weaves through three neighborhoods, visiting historic family-run eateries to discover the story of San Francisco through dishes that have come to define the city. Tour-goers will snack at delis, bakeries, taquerías, dim sum spots, and more, leading up to a feast of cioppino, the seafood stew invented in San Francisco by Italian fishermen.
Nisei is offering guests the opportunity to experience a "Day in the Life of Chef David Yoshimura." Named MICHELIN Guide of California's 2022 Young Chef of the Year and nominated for a James Beard Award for Emerging Chef, Yoshimura's Japanese-American approach earned Nisei a Michelin star in December 2022. The experience begins at the Ferry Building Farmers Market, helping Yoshimura source and purchase ingredients for the evening's menu. Next, the guest returns with the chef to the restaurant to work alongside him and the team for the entire day to help prepare for that evening's service. At the end of the day, the guest will enjoy the restaurant's tasting menu, experiencing firsthand the fruits of their labor. This private experience is bookable by one individual at a time for $775, including Nisei's $239 tasting menu. (Location: 2316 Polk St. | Russian Hill)
In February, The Cheese School of San Francisco moved into Daily Driver's expansive maker space in Dogpatch. With its new location in one of the "coolest neighborhoods in the world," The Cheese School has increased resources and capacity to expand on its core mission of fun and unique cheese classes, cheese-making classes, tasting experiences, culinary classes and farm tours. Every month more classes and culinary opportunities are added to the website. (Location: 2535 3rd St. | Dogpatch)
The 171-year-old Ghirardelli Chocolate Company will unveil a renovated Original Ice Cream and Chocolate Shop at Ghirardelli Square this summer. It is the second flagship store renovation at Ghirardelli Square for the U.S. chocolate pioneer. (In 2022, the company reimagined the Chocolate Experience Store.) The Original Ice Cream and Chocolate Shop will reopen with 15 sundaes, a replica San Francisco cable car doubling as a seating area, and antique chocolate-making equipment on display. The shop will showcase the brand's history in chocolate, sundae making and other fountain and bakery favorites like milkshakes, hot chocolate, brownies, cookies, and freshly made daily hot fudge. (Location: 900 North Point St.| Ghirardelli Square)
Off the Grid is back at Fort Mason. California's largest street food party takes place from 5 to 10 p.m. on Fridays from March 24 through June 23. This year Off the Grid is spicing things up further with the addition of the Pop Up Project, a special collection of 18 rotating food businesses that are not truck-based and will serve their specialties from dedicated parklets. Featured makers will showcase everything from musubi, masa, and arepas to west African, Hawaiian, and fusion soul food. Off the Grid features more than 50 food creators, live music and DJs, a cocktail bar, and a WineGarten sponsored by Kivelstadt Cellars. (Location: 2 Marina Blvd. | Fort Mason Center)
Restaurant News
AFICI is debuting a tasting menu ($185) and a vegetarian tasting menu ($165) in April, giving guests another way to experience the restaurant. Guests can also enjoy wine pairings by Wine Director Nicholas Keegan, carefully curated to pair with the 10-course menu. A French Laundry alum, Nicholas offers extensive knowledge and experience in not only crafting a perfect pairing but introducing guests to varieties that are unique and surprising. Conceptualized and opened in September 2022 by Chef Eric Upper, AFICI features contemporary American cuisine in an elegant, fine dining environment. AFICI showcases Italian and French flavors and techniques while highlighting local, seasonal ingredients alongside some of the best products from around the globe. The restaurant offers a four-course prix-fixe menu, tasting menus, and a bar/lounge a la carte menu. A New York City native, Upper brings a resume of fine dining experience, including roles at Alexander's Steakhouse, Morimoto, Aureole and Joël Robuchon. He was inspired to open AFICI after running The Patio pop-up by Alexander's Steakhouse during the pandemic. (Location: 680 Folsom St. | SOMA)
In January, Chef-Owner Ray Lee debuted Akikos in a new location in Avery Lane. Designed by AvroKO's San Francisco studio, the 2,700-square-foot space marks an expansion for the restaurant, which has evolved significantly since its original opening in 1987. The 46-seat dining room is centered around a 24-seat Chef's Stage, where guests will have a 360-degree view of Lee, Head Sushi Chef Shinsuke Hayashi, and the team of chefs. Akikos' nine-course tasting menu($250 per person) is centered around its omakase experience, with an emphasis on sustainably sourced, single-line caught fish sourced from Tokyo's acclaimed Toyosu Fish Market and whimsical approaches to Japanese cuisine reimagined with local, seasonal ingredients. The team dry ages fish in-house to serve at its optimal time, be it after a two-to-four day or two-to-three-week rest period. An abbreviated version of the omakase menu is available for lunch ($150 per person). The Avery Lane location marked the debut of Akikos' spirits offerings, expanding upon its existing selection of Japanese beers and reserve sake with an emphasis on Japanese whisky, particularly higher-end age statements. (Location: Avery Lane at 430 Folsom St. | Downtown/East Cut)
Opened in late March, Chef Peter Hemsley's Aphotic, from the Greek word "without light," references the ocean layer that receives less than 1% of sunlight. The restaurant's 10-course tasting menu ($230 per person) focuses on seasonality and traceable seafood sourced from mostly local fishermen and women. Aphotic's 15-seat bar offers an abridged menu and an "Eight Course Cocktail Tasting," comprised of unique house-distilled spirits based on the wild flora of the Bay Area and surrounding coast.  (Location: 816 Folsom St. | SOMA)
Opened in January, Anomaly SF is a "post-modern restaurant from humble beginnings." Previously running a fine dining pop-up, Chef Mike Lanham now presents an 11-course tasting menu ($121 per person) in a permanent location. The dining experience, called "Home for the First Time," offers modern American cuisine in an unfamiliar way (for example, sweet potato in the style of "creme brûlée). (Location: 2600 Sutter St. | Laurel Heights)
Award-winning Chef Dominique Crenn unveiled a reimaged Atelier Crenn in February. The reborn Atelier Crenn focuses on California—the place the French-born chef now considers home—and celebrates the state's rich bounty, highlighting plants, fish, and seafood local to the place. The completely renovated dining room features a new pescatarian tasting menu ($475 per person). Guests can also expect to see local produce from Crenn's own Bleu Belle Farm on the new menu. (Location: 3127 Fillmore St. | Pacific Heights)
In February, MICHELIN Guide Inspectors added Bansang to its six new "recommended" California restaurants. Opened in April 2022, Bansang's name references the traditional style of serving a communal Korean meal that dates back centuries to the Joseon royal court. The contemporary take on Korean cuisine features a tapas-style menu geared toward shared plates. Bansang's chefs, Ethan Min and Jin Lim, are alumni of Woosong University in South Korea, and both have experience working at high-end restaurants in San Francisco (Min at Atelier Crenn and Saison and Lim at Michael Mina and Kabuto.) (Location:1560 Fillmore St. | Japantown)
Opened in November 2022, Bar Sprezzatura is a bustling lunch spot by day and an aperitivo and cicchetti bar at night. Located in the Financial District, the venue is inspired by the casual elegance of coastal Italy and features a stunning design inspired by mid-century Venice with a collection of Italy-inspired drinks and bites to match. Its signature Cicchetti Martini features a snack-sized garnish of anchovy-stuffed olives, pepperoncini gran ripieno, and freshly shaved truffle. An entire section of the menu is dedicated to Negroni, and there are more than 30 varieties of amaro, vermouth, and bitters. The food is inspired by Venice's cicchetti bars. Executive Chef Joseph Offner's all-day menu of Italian plates includes small savory snacks such as Guanciale Meatballs "Polpette Di Patrizio" and salumi and formaggi plates. The Piatti section features traditional plates with lighter dishes as well as more robust fare, from Pacific Halibut Crudo with passion fruit and red tangerine olive oil to Fresh Bigoli, pasta with Liberty Duck ragu, orange and clove. (Location: One Maritime Plaza, 300 Clay St #100 | Financial District)
Cassava moved to a colorful new space in North Beach last October but kept its affordable $48 three-course prix fixe menu featuring California cuisine. Married co-owers Yuka Ioroi and chef Kris Toliao were semifinalists in the 2023 James Beach Awards nominations for outstanding restaurateur. Trained classically French, Toliao learned modern cooking techniques from his time with Dominique Crenn, was inspired by the creative spice use of Sumant Pardal, and gained a love for pasta making and Italian cooking from Julian Baker. (Location: 401 Columbus Ave. | North Beach)
Copra is a love letter from Chef Srijith Gopinathan to his home of Kerala in southern India. Opened in February by Gopinathan. the former chef of the two-star-Michelin Taj Campton Place, and co-owner Ayesha Thapar, the glamorous restaurant is an expansive tropical oasis adorned with thoughtful design details inspired by materials and textures found throughout South India. The menu plays homage to the food of southern Indian and northwestern Sri Lanka, featuring vegan, vegetarian, and pescetarian options with Californian influence. Items such as Konkan crab curry, Cod Pollichathu, an expansive chutney palette, regional dosas and hoppers and signature cocktails are seasoned with the flavors from the spice belt of South India. (Location: 1700 Fillmore St. | Filmore District)
San Francisco's beloved James Beard Award-winning trattoria Delfina reopened in October 2022 following an extensive floor-to-ceiling renovation completed just shy of its 25th anniversary. The remodel merged the pioneering Cal-Italian restaurant with Pizzeria Delfina and added a new bar to the venue. Owners Annie and Craig Stoll added a new cocktail program and new dishes to their classic Neapolitan-inspired pizza and seasonal dishes. (Location: 3621 18th St.| Mission District)
Eco Terreno Wines & Vineyard debuted its Urban Wine Tasting Room and Lyon & Swan Supper Club in November 2022 in a historic three-story space in North Beach's Jackson Square. The industry's first biodynamic urban tasting room, its tastings highlight biodynamic and organic wines from Eco Terreno's Alexander Valley vineyard's old vines, thoughtfully paired with small bites featuring organic produce and herbs grown from its farm. The Lyon & Swan Supper Club, located below the ground-floor tasting room, captures the eclectic vibrancy of Jackson Square with a nod to the bygone era of supper clubs. The French California dinner menu also highlights organic produce and herbs from the vineyard farm along with Bay Area vendors aligned with the brand's regenerative farming philosophy. Robust wine and cocktail offerings and lively entertainment complete the offering. An Exhibition Kitchen on the second floor hosts private events and wine club members. Wine tastings start at $50 and range from $90 to $130 per person with food pairings. (Location: 140 and 124 Columbus Ave.| North Beach)
Castro favorite Fable restaurant has added Executive Chef Brandon Perry to its team. Perry is bringing an international twist to the seasonal California cuisine Fable is known for, adding new plates showcasing his experience creating classic French, Spanish, Italian, Caribbean, Nuevo Latino, and West African dishes, among other global flavor profiles. (Location: 558 Castro St.| Castro District)
Gao Viet Kitchen, the popular San Mateo Vietnamese restaurant, opened its first San Francisco location in December 2022. The casual (no reservations) restaurant serves up street eats starters, main dishes, and noodle dishes like Filet Mignon Pho ($19) and its Instagram-famous oversized Phozilla featuring a giant beef rib, filet mignon, butter brisket, tendon, 24-hour broth with spoons of marrow, and a 1.5-pound de-shelled Maine lobster ($95). (Location: 1900 Irving St. | Sunset District)
La Société Bar & Cafe, a modern brassiere featuring classic French dishes using the bounty of California ingredients, opened in late August 2022 in the newly reimaged Hyatt Regency San Francisco Downtown SOMA. La Société combines the comfort of everyday French cooking with an eclectic cocktail program, a thoughtfully crafted wine list of French and California wines, and the warmth of a charming neighborhood restaurant. The bar includes lounge seating for up to 50 guests. La Société was the first San Francisco project for TableOne Hospitality, a spinoff of MINA Group and a partnership between restaurateur Patric Yumul, Chef Michael Mina and Highgate. At the helm of La Société is Executive Chef/Partner Alexandre Viriot, who spent his career immersed in French cuisine under the tutelage of the iconic trifecta of Guy Savoy, Joel Robuchon, and Alain Ducasse. (Location: 50 Third St.| SOMA
Hot on the heels of Good Good Culture Club's runaway success in 2022, Chef Ravi Kapur reopened his Hawaiian-inspired Liholiho Yacht Club in November in its original location. The redesigned venue boasts a fresh, bright design and new dishes and cocktails. (Location: 871 Sutter St. | Nob Hill)
Husband-and-wife team David Fisher and Serena Chow Fisher reopened their hyper-seasonal restaurant, Marlena, in September 2022. The restaurant, which earned its first Michelin star in 2021, features a $75 per person four-course prix-fixe menu. (Location: 300 Precita Ave. | Bernal Heights)
Brandon Jew, the 2022 James Beard award winner for Best Chef: California, has updated Mister Jiu's, his one-Michelin-starred contemporary Chinese American restaurant. Reopened in March, Mister Jiu's now features a tasting menu ($125 per person), forgoing the previous a la carte menu. The five-course menu explores delicacies in Chinese cuisine along with peak-season, local ingredients. The redesign halved seating to 45 to provide a more intimate, curated experience. (Location: 28 Waverly Place | Chinatown)
Per Diem opened a second location in San Francisco's Transbay Terminal in February. The venue incorporates historical elements found in its original Financial District location, offering the same seasonal California-influenced cuisine and a sophisticated cocktail program. The over 3,000-square-foot space includes a full bar and lounge, private dining space, and an outdoor patio. (Location: 41 Mina St. | Downtown/East Cut)
Opened in January, Piglet & Co was called out as one of the most exciting restaurant openings that month by Bon Appetite. Helmed by husband-and-wife team Chris Yang and Marcelle Gonzales, the restaurant is inspired by non-traditional Taiwanese cuisine and night markets. It showcases familiar flavors from Asian comfort food, with dishes such as Mala BBQ Pork Rib and Honey Walnut Shrimp and Pork Toast on the menu. (Location: 2170 Mission St.| Mission District)
Three-Michelin-starred Quince has temporarily closed while the venue undergoes a six-month renovation. James Beard award-winning chef Michael Tusk and his wife Lindsay Tusk aim to reopen the restaurant this summer in time for Quince's 20th anniversary. In addition to their tasting menu, they reportedly will add an a la carte menu and lunch service. (Location: 470 Pacific Ave. | Jackson Square) 
After chef and owner Teague Moriarty handed the reins to Executive Chef Harrison Cheney in January, the intimate 16-seat Michelin-starred restaurant Sons & Daughters introduced a 14-course tasting menu inspired by Nordic flavors ($225 per person). Anchored in classic techniques and the seasonality of Northern California, Cheney's new menu reflects the restaurant's ethos and his culinary background. The London-born chef previously worked at The Square, the Ledbury and Quince. Before moving to San Francisco, Cheney was Chef de Cuisine at Gastrologik in Stockholm. His practices are centered on sustainability and showcasing local producers. Cheney Moriarty, who opened Sons & Daughters in 2019, remains the owner. (Location: 708 Bush St. | Union Square)
Opened in December 2022 by Chef Jongmoon Choi, SuraGan serves a 12-course chef's tasting menu ($135 per person) that features dishes inspired by ancient texts from the 1400s during the Joseon dynasty of Korea. Choi learned about Korean royal cuisine at Kyung Hee University in Seoul before attending the Culinary Institute of America in New York. He most recently worked as a sous chef at San Francisco's Marlena before launching his venture. SuraGan's menu shifts every three months to cover different historical cooking texts through the 1700s. International wines, specialty Korean teas and sool, and craft alcoholic beverages from Korea complement the cuisine. (Location: 250 Hyde St.| Tenderloin.)  
Tenderheart at The LINE San Francisco opened in August 2022 and celebrates Northern California cuisine through a multi-cultural lens under Executive Chef Joe Hou. The former Pastry Chef cut his teeth at top kitchens in Michelin-starred and James Beard Award-winning restaurants, including Per Se in New York, Bird Dog in Palo Alto, and San Francisco's Angler and Le Fantastique. Hou's Chinese American upbringing and global travel — he's staged in Spain, Japan, and Copenhagen — lend him a worldly palette of sophisticated flavors. (Location: 33 Turk St. | Mid-Market)
In March, Chef Maria Elena Esquivel and her husband Ignacio Perez opened XICA, bringing their Cal-Mex favors from Chef Maria Ignacio's mom's hometown of Culiacán, Sinaloa and Bay Area Cali freshness back to the city. All dishes are gluten-free, and most can be made vegetarian or vegan. Their restaurant concept elevates the Bay Area Mexican-inspired food and beverage experience and exemplifies an inclusive culture of holistic hospitality in an unabashedly Chicana style. (Location: Levi's Plaza, 1265 Battery St. | The Embarcadero)
SAN FRANCISCO TRAVEL
The San Francisco Travel Association is the official destination marketing organization for the City and County of San Francisco. The city is one of the top tourism and meetings destinations in the U.S. and received 21.9 million visitors in 2022. Total tourism spending in 2022 exceeded $7.7 billion. The tourism industry is the largest generator of outside revenue into San Francisco's economy and supports over 53,000 jobs.
For information on reservations, activities and more in San Francisco, visit www.sftravel.com. 
Follow San Francisco Travel on Facebook (www.facebook.com/onlyinSF/), Instagram (www.instagram.com/onlyinsf/), and Twitter (www.twitter.com/onlyinsf). Hashtags are #sftravel and #AlwaysSF.
SAN FRANCISCO INTERNATIONAL AIRPORT 
SFO is excited to welcome travelers back to the skies with an airport experience featuring seamless access, thoughtful amenities, sustainable design and inspiring artwork and exhibits.
For up-to-the-minute departure and arrival information, airport maps and details on shopping, dining, cultural exhibitions, ground transportation and more, visit www.flysfo.com. Follow us on twitter.com/flysfo and facebook.com/flysfo.
United Airlines is the preferred airline of the San Francisco Travel Association.
# # #
Image Links and Information

: 
Press releases and other media resources are available at

www.sftravel.com/media

 

The San Francisco Travel Photo Video Library is available at

photos.sftravel.com

To receive news and updates regularly in San Francisco Travel's e-newsletters, visit

www.sftravel.com

and scroll down to "Newsletter Sign-up."