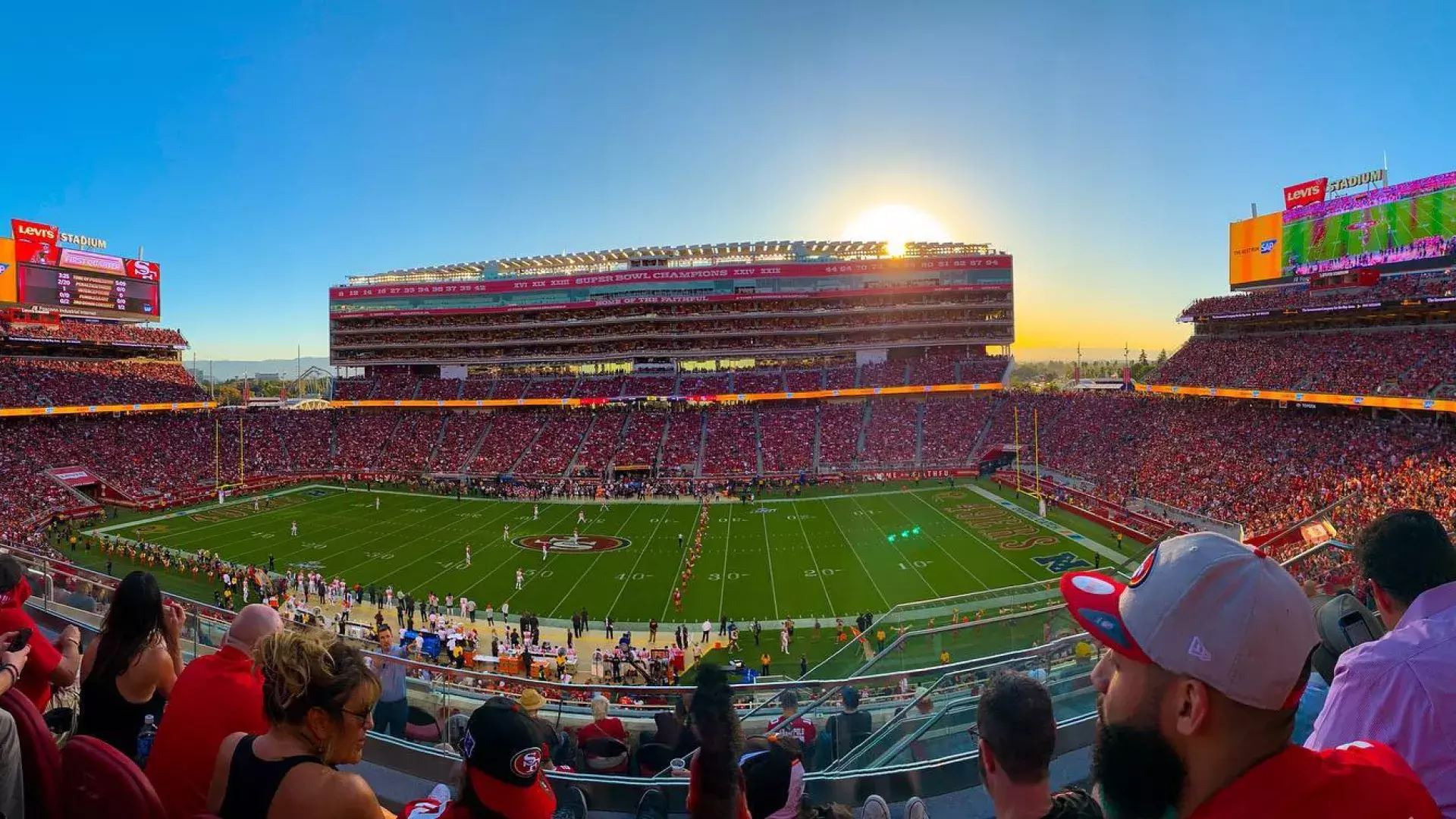 Levi's Stadium
Home to one of the NFL's most-famed franchises, the San Francisco 49ers, Levi's Stadium burst onto the scene in 2014 and wowed fans everywhere.
Levi's Stadium offers the opportunity to wow your attendees in a major way. As the home of the San Francisco 49ers and the site of Super Bowl 50 in 2016, the stadium boasts more than 110,000-square-feet of event space and features first-class amenities. The stadium is both technologically and environmentally advanced — allowing you to use it as the blank canvas for your event creation. 
Ed Sheeran, Coldplay, and Beyonce have all graced the stage at Levi's Stadium. World-class, international soccer matches and premier NCAA Football Bowl Games have also taken place. And, in 2026, Levi's Stadium will play host to the world's biggest sporting event, the FIFA World Cup. 
Find out more about hosting your special event at Levi's Stadium.
---