Iconic SF
Alcatraz: Visit San Francisco's Iconic Island
Alcatraz, a former prison, is now a national park and one of the city's most popular attractions. Learn all about visiting "The Rock."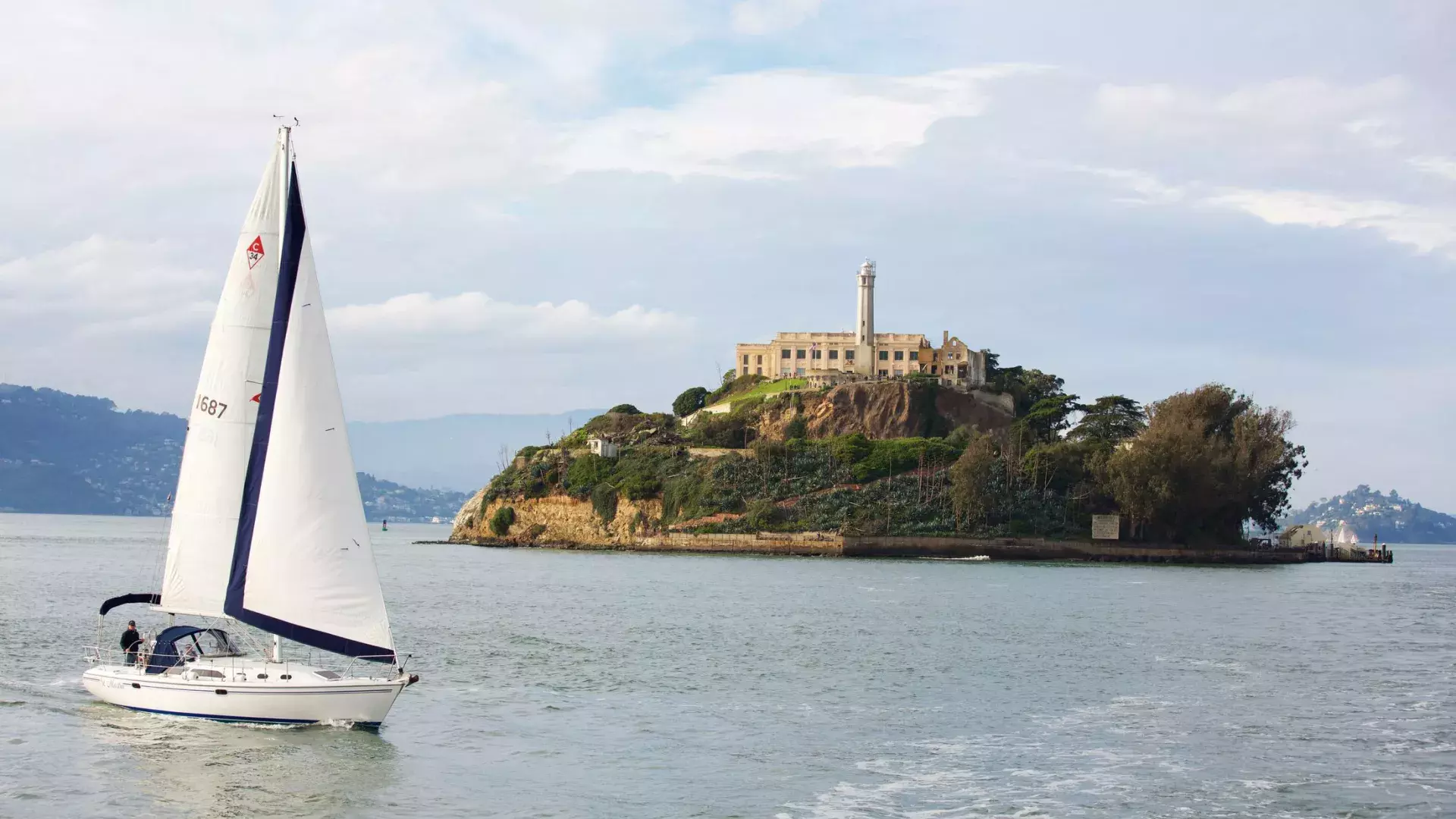 Alcatraz was the site of the first lighthouse in the Western United States but became a federal penitentiary from 1934 to 1963, housing famous convicts such as Al Capone and George "Machine Gun" Kelly. Now, this once infamous prison island is part of the Bay Area's 80,000-acre Golden Gate National Recreation Area.
Located one-and-a-half miles from Fisherman's Wharf, Alcatraz is one of the city's most popular attractions. A visit to the island includes a tour of the cell house where visitors can see how the prisoners lived. Although the last inmates were transferred off the island in 1963, the main prison block—with its steel bars, claustrophobic (9 x 5-foot) cells, mess hall, library and "dark holes," is still structurally intact.
For additional information, contact the National Park Service at www.nps.gov/alcatraz.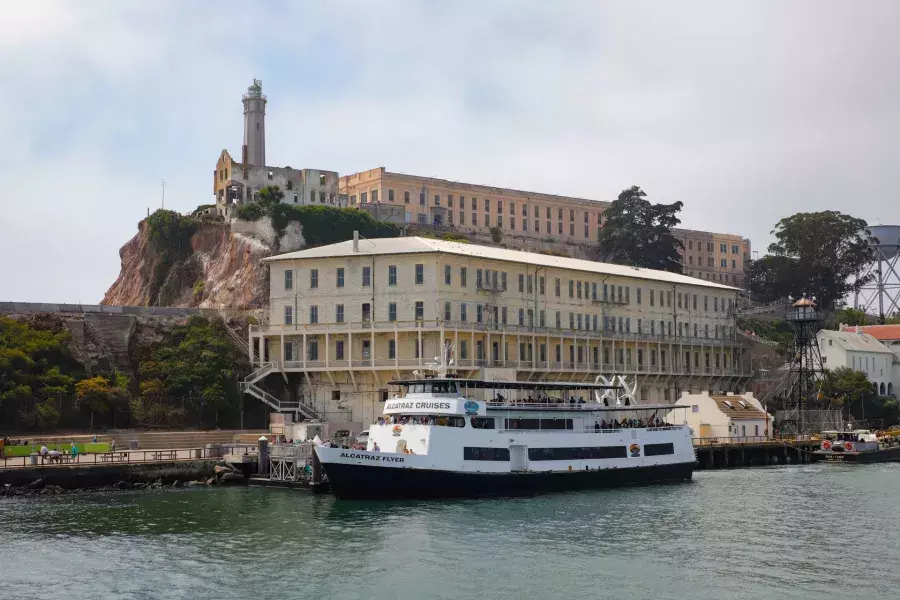 Movies That Feature Alcatraz
The Rock (1996)

Murder in the First (1995)

Escape From Alcatraz (1979)

Birdman of Alcatraz (1963)
Take a Virtual Tour of Alcatraz
Where Is Alcatraz Located?
Alcatraz is located in San Francisco Bay, approximately 1.25 miles (2.01 km) from the northern shore of San Francisco. To get there, take an Alcatraz Cruises from Pier 33 Alcatraz Landing, located along San Francisco's northern waterfront promenade, on The Embarcadero near the intersection of The Embarcadero and Bay Streets, located approximately 1/4 mile from San Francisco's Fisherman's Wharf. Allow at least 2 ½ – 3 hours for sailing to the Island, exploring the island, and returning to Pier 33 Alcatraz Landing. The trip over to Alcatraz Island is 12-15 minutes each way and is factored into the suggested visit time.
How to Take An Alcatraz Cruise
Alcatraz City Cruises is the official ferry provider to Alcatraz. Departures start at 8:40 AM and are available every half hour throughout the day. Please note that these cruises frequently sell out, so plan and book your cruise in advance, especially in the summer and on holidays.
To purchase tickets, view the schedule and/or for more information, visit the Alcatraz City Cruises website.
Touring the island will be at your own pace. During the day, there is no formal tour, but an audio tour to Alcatraz island is available for the cell house portion of your visit. This award-winning audio tour is available in many languages—including English, Spanish, Japanese, French, Italian, German, Dutch and Mandarin—and can be purchased upon your arrival on the island or with your ferry ticket.
You can stay on Alcatraz Island as long as you like if you choose the Day Tour.
Evening guided tours of Alcatraz are also available, where you can marvel at the sunset and see spectacular views of the city. The night tour includes a personally narrated boat tour around the island, guided tours from the dock to the main prison building, and "Doing Time: The Alcatraz Cellhouse Tour." 
On your Alcatraz Island tour, you can also see a permanent exhibit on display. The Big Lockup: Mass Incarceration in the United States paints a picture of the U.S. prison system through the voices and stories of those who were formerly incarcerated, scholars and criminal justice advocates. 
The weather on Alcatraz varies every day, sometimes even on the same day. It can be warm, windy and wet any day of the year. The best way to prepare yourself is to dress in layers and wear comfortable shoes.
Please be aware there is no parking on Pier 33 Alcatraz Landing. While there are more than 3,000 parking spaces in the nearby commercial parking lots, Alcatraz City Cruises strongly suggests you take public transit or arrange to be dropped off and picked up at Pier 33 Alcatraz Landing. You can find out more about parking here.
Food and beverage service is not available at Alcatraz Landing, onboard the ferries, or on Alcatraz Island.
Credit and debit cards are the only acceptable form of payment at this time.
How to Get There
Muni
If you're coming from downtown, the following Muni bus lines stop a short walk from Pier 33 Alcatraz Landing:
F Line Historic Streetcar – Exit at the Bay Street stop
#8 Bayshore – Use Kearny Street and North Point stop
Cable Cars
The Powell-Mason cable car terminates at the corner of Bay and Taylor Streets, six blocks west of Pier 33 Alcatraz Landing.
Other Transit 
AC Transit provides bus service from the East Bay to the Salesforce Transit Center in San Francisco.  From there, connect to Muni buses and streetcars. Visit AC Transit Maps.
Golden Gate Transit provides bus service between San Francisco, Marin, and Sonoma Counties. Visit Golden Gate Transit.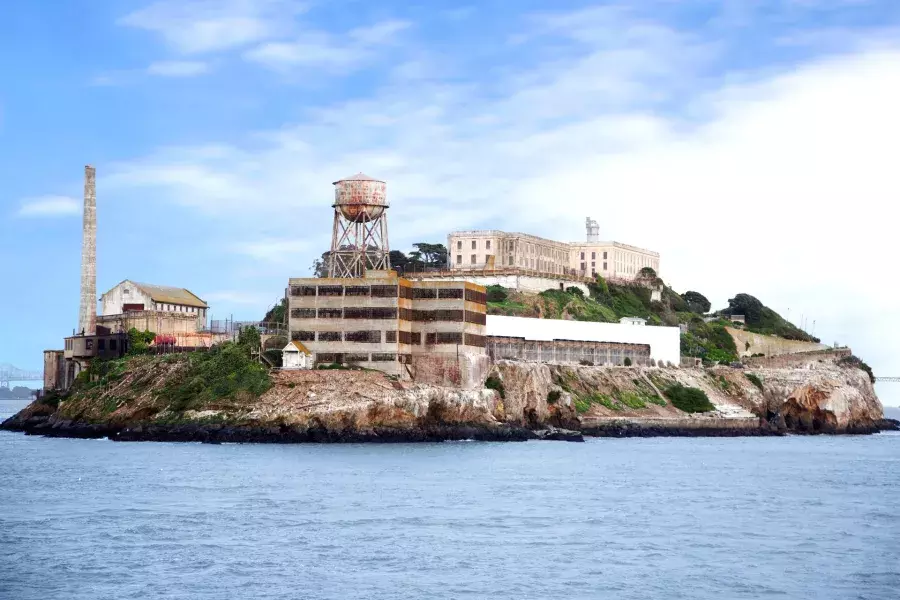 Dive Deep Into The History of Alcatraz
There's so much more to Alcatraz's story than its infamous prison.
Explore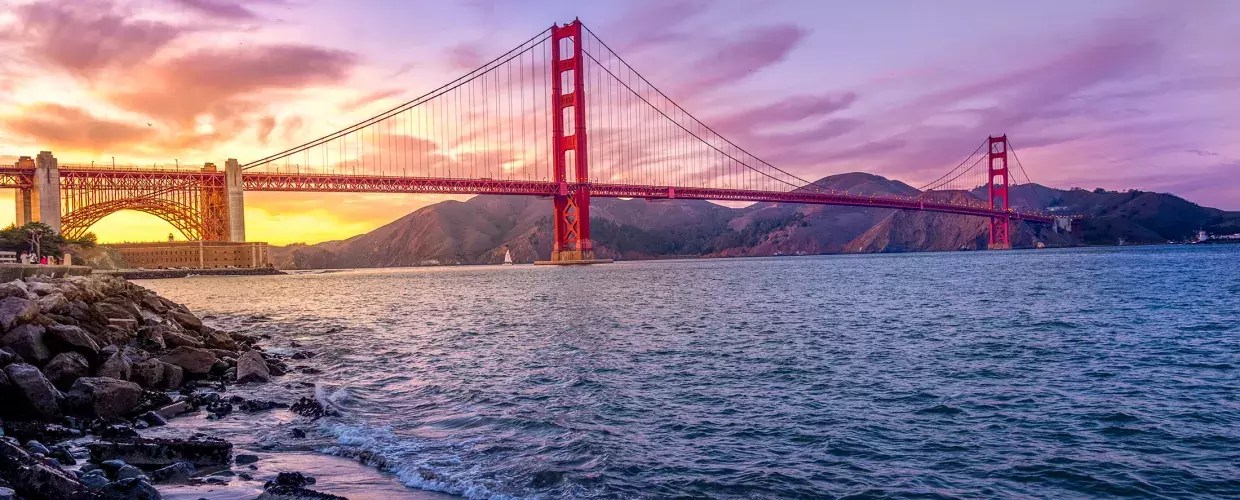 Stay Connected with SF
Sign Up for Our Newsletter
Be the first to know about upcoming events and festivals, new restaurants, special deals, and everything else happening in the City by the Bay.