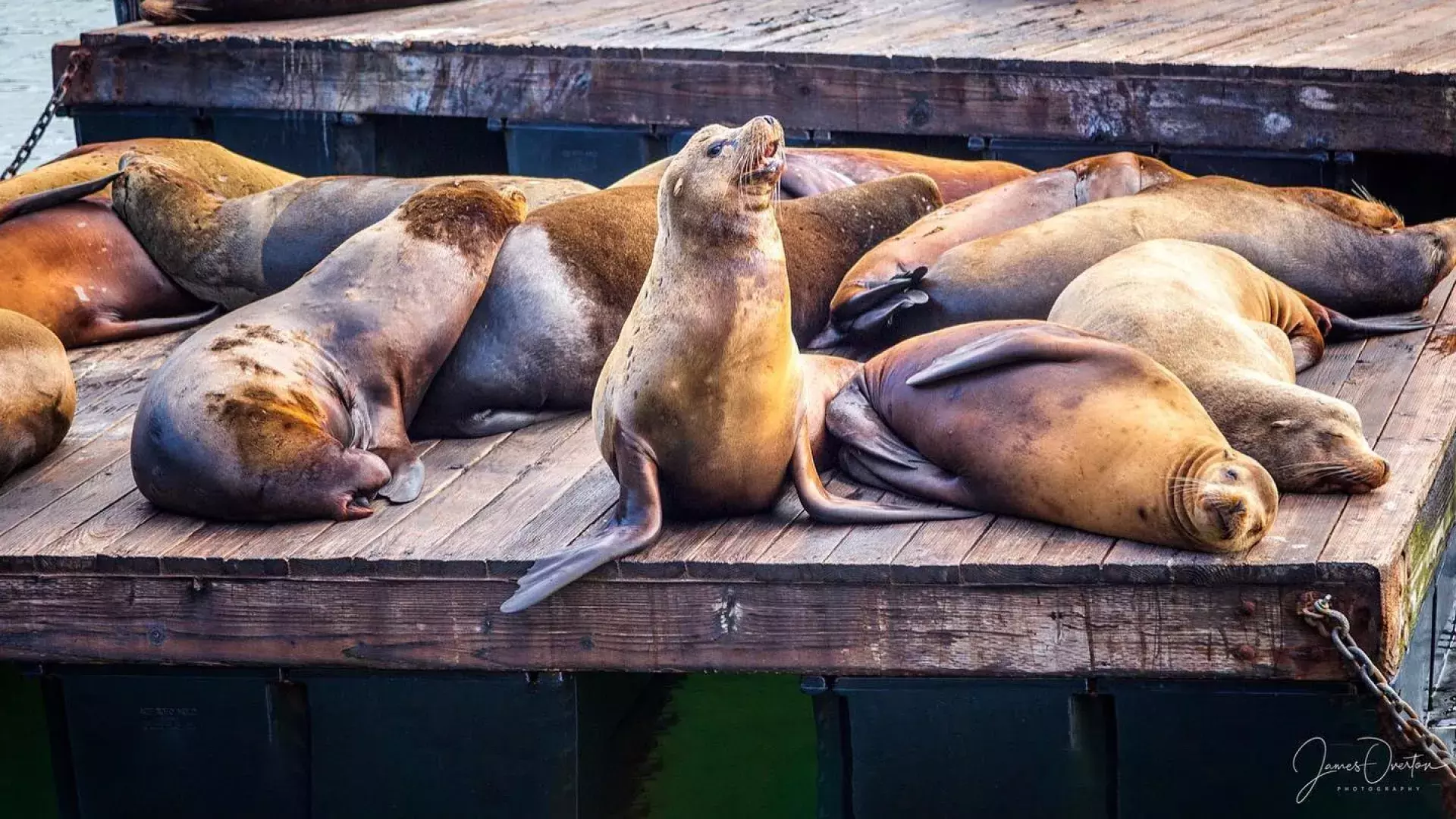 Must-See San Francisco:

10 Things To Do At PIER 39

Discover the ten things everyone needs to experience at San Francisco's famous PIER 39.
Whether you're traveling with the kids, looking for a fun and romantic date setting, or just seeking a getaway with friends, the possibilities are endless at PIER 39, one of San Francisco's most beloved destinations.
Built in the 1970s, PIER 39 was one of the first and most successful attempts to turn San Francisco's waterfront into a vibrant, bustling attraction for visitors and locals alike. Home to San Francisco originals, live performances, excellent dining, incredible views, and close proximity to a number of other attractions, it's no wonder that PIER 39 is second only to Alcatraz among our city's most visited destinations.
While the PIER has dozens of sights, sounds and tastes to explore, here are some you definitely won't want to miss.
Visit the Sea Lions
San Francisco is home to many wild animals — the parrots of Telegraph Hill, the mysterious buffalo in Golden Gate Park, and a crowd of boisterous sea lions who camp out on PIER 39's K-Dock. These wild marine mammals have resided at PIER 39 since 1990, arriving in droves shortly after the 1989 Loma Prieta earthquake (scientists still aren't exactly sure why). Visitors tend to leave with a case of sea lion withdrawal after watching the antics of these playful pinnipeds. Thankfully, PIER 39's Sea Lion Webcam allows you to visit them at your leisure virtually.
Cruise on the San Francisco Bay
The Golden Gate Bridge is a sight unlike any other and a must-see for any visitor to San Francisco. The most breathtaking angle is one you can only experience by stepping off land and cruising the Bay's sparkling waters. Blue & Gold Fleet's Bay Cruise takes you directly underneath the bridge on a smooth, one-hour journey that provides some of San Francisco's most stunning photo-ops of Alcatraz, the city skyline, the Bay Lights and more. And there's a bar on board, so you can sip while you sail.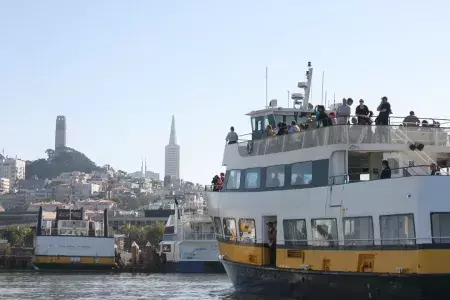 Channel Your Inner Photographer
From the lush landscapes of the Presidio to the playful architecture of the Haight, San Francisco is easily a photographer's dream (and an Instagrammer's paradise). So during your visit to PIER 39, make sure to take advantage of its unique location on San Francisco's waterfront to capture stunning shots of the Golden Gate Bridge, Alcatraz, the Bay Bridge, the Bay Lights, and the city skyline. Here's a tip: Travel to the top of PIER 39's Parking Garage for a full 360-degree view of all the above.
PIER 39 Restaurants
Just as North Beach is known for its pasta, PIER 39 is famous for its seafood. Home to 14 full-service restaurants, PIER 39 is known for serving some of the freshest and most delicious dishes.
At Fog Harbor Fish House, all seafood on the menu is guaranteed fresh and sustainably farmed—and every meal comes with a complimentary view of the Golden Gate Bridge.
Crab House is known for its world-famous "Killer Crab," a two-pound whole Dungeness Crab roasted in a secret garlic sauce and served on a sizzling iron skillet.
Pier Market is well known for its mesquite-grilled seafood and fresh sourdough bread served complimentary to every table. Dine on the heated outdoor patio or in the dining room with views of the San Francisco Bay. 
For a more casual setting, visit Wipeout Bar & Grill. This exciting California surf-themed restaurant features a variety of entrees, from burgers and hand-thrown pizzas to fresh salads, tacos and burritos.  
Players Sports Grill & Arcade has that familiar sports bar buzz with 200+ live sports feeds from around the globe on 30 screens, 16 taps of beer, a great bar menu and deli sandwiches, plus the excitement of an arcade with more than 85 games, full prize center and more. 
Whatever you're in the mood for, you'll satisfy your appetite at PIER 39.
Fall In Love with Clam Chowder In A Sourdough Bread Bowl
Some believe the breezy Bay air inspired the marriage of hot clam chowder and sourdough bread bowls, which have been a signature San Francisco dish since the mid-1800s. Nevertheless, almost every eatery and restaurant on PIER 39 is sure to please the clam chowder connoisseur, with sourdough bread baked fresh and in-house. The aroma is most vibrant in the early-morning hours.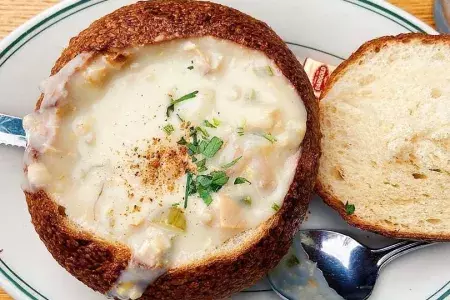 Take a Flight
Climb into a flying theater and feel the unparalleled sensation of riding through San Francisco's most iconic and breathtaking landmarks. The Flyer creates a sweeping experience for all your senses. Launch over the Golden Gate Bridge, barrel down Coit Tower, zoom through Lombard Street and Chinatown, and soar through the Redwood National Forest.
7D Experience
Experience the thrill of a roller coaster and the excitement of an interactive shooting gallery, all without leaving your seat in a state-of-the-art digital theater with surround sound, 3D effects and the newest in laser technology at the 7D Experience. Compete to achieve the highest score in the theater as everyone tries to capture the gold, eliminate the bad robot cowboys and save the day! The fun doesn't stop there: be sure to check out the other 20+ attractions on The PIER.
Browse the Local Shops
PIER 39 has more than 60 specialty shops with everything from saltwater taffy to left-handed merchandise, custom-blended spices to hand-crafted jewelry. It's difficult to leave without that perfect gift for the folks back home. Many of the store owners work directly behind the counter, and if you end up getting carried away, stop by the California Welcome Center and they'll help you ship your San Francisco memories back home.
Make Some Music
Taking the stairs is not only good for your health; at PIER 39, it's also interactive art. Straight from Tom Hanks' movie "Big," a set of symphonic stairs located mid-PIER allow you to make your own music as you walk up (or down) them. If you're lucky, you may even be able to recruit a sea lion chorus for a barking backup.
Take in a Show
Don't miss one of many talented street performers and local musicians who entertain several times throughout the day, including jugglers, magicians, comedians and everything in between. Best of all, the shows are free and tickets are not required — just bring your imagination, your sense of humor, and definitely your camera in the event you become part of the act.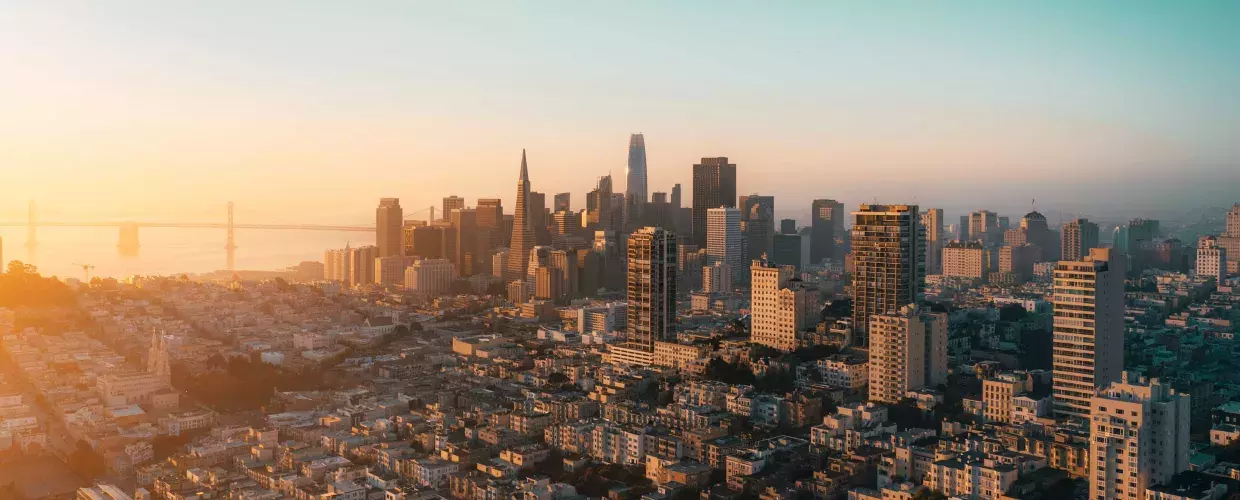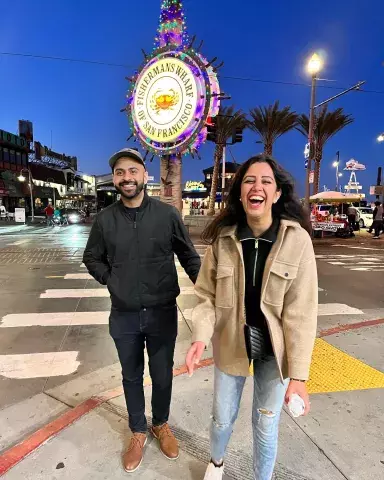 Always San Francisco
Win A Trip to San Francisco!
It's always iconic, always memorable, and always San Francisco. Now, the trip of a lifetime to the City by the Bay could be yours! Enter before October 15, 2023.
---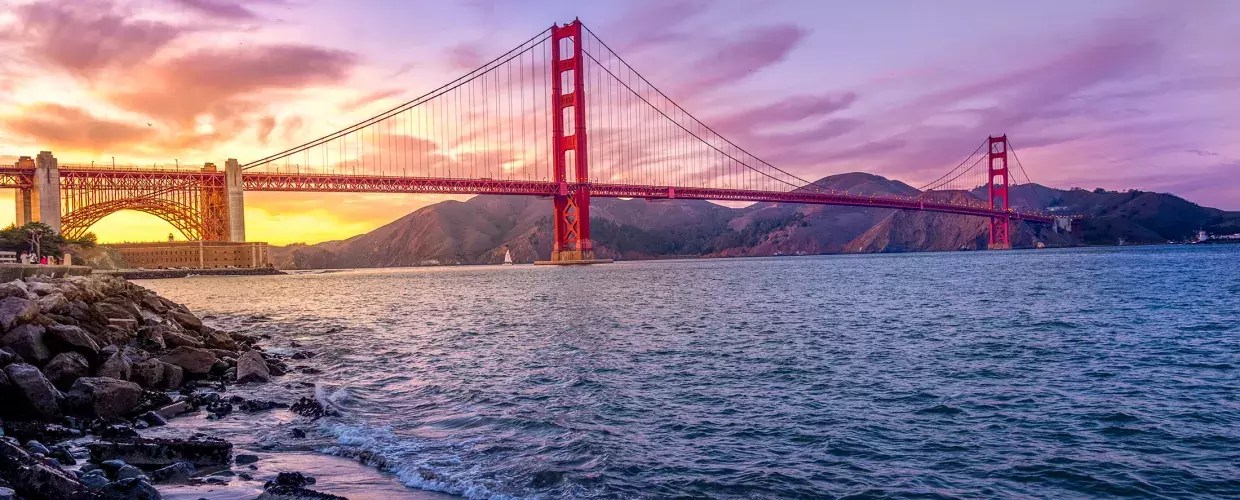 Stay Connected with SF
Sign Up for Our Newsletter
Be the first to know about upcoming events and festivals, new restaurants, special deals, and everything else happening in the City by the Bay.