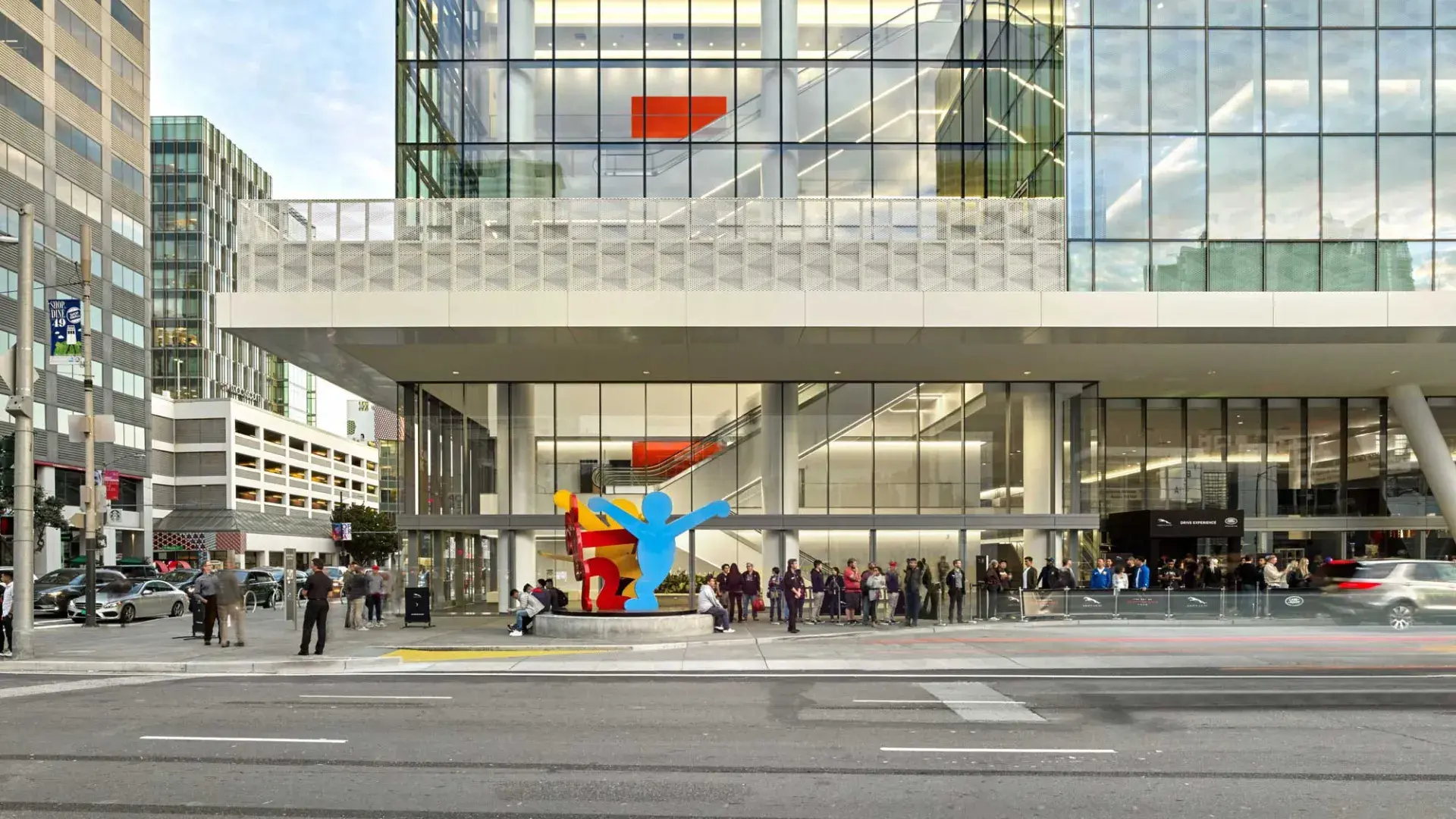 Moscone Center Update
Moscone Center is open for meetings and events.
Our Gate Is Open for Meetings
San Francisco Travel and The Moscone Center have safely and succesfully welcomed numerous citywide conventions in 2022, including several that have far surpassed our client's attendance expectations. Take it from Stuart Ruff-Lyon, Vice President of Events & Exhibitions with RIMS:
"San Francisco hosted RISKWORLD 2022 in April. It was a fantastic experience for our organization and for our attendees. San Francisco Travel worked with our team to deliver our convention to nearly 8,500 guests. The welcome ambassador program was a shining star for us, and the partnerships we built in San Francisco provided us with a smooth experience. Attendees found San Francisco to be diverse, offering incredible art and culinary scenes. The City looked great and the hospitality community showcased their enthusiasm and genuine appreciation for RIMS."
Creating A Safe Attendee Experience
The following list includes a comprehensive update on the initiatives that the Moscone Center team have already undertaken to help ensure a safe and healthy environment as we continue to welcome convention business back to San Francisco:
eMed Testing Kits - San Francisco Travel makes it easy for attendees to purchase testing kits for COVID-19 and other ailments prior to their travels to San Francisco.  Get results and treatment options directly from eMed within minutes of taking a test.
The Moscone Center is a Global Biorisk Advisory Council Star accredited facility. Moscone was first accredited in February 2021 and renewed that accreditation in February 2022 for the next three years.   
We have also implemented protocols and practices outlined in ASM Global's proprietary VenueShield program, which addresses not only the environmental hygiene aspect of protecting the health and safety of the workforce and guests, but also the customer journey from arrival to departure, the evolving food and beverage service, the technology and equipment necessary to manage a post-COVID environment. All these steps we've undertaken lead to the public awareness component, which is vital to assuring clients, attendees and guests that Moscone Center personnel are fully trained and certified to provide a safe and healthy environment in which to conduct meetings and conventions.
We continue to monitor Centers for Disease Control and Prevention (CDC) and World Health Organization's (WHO) statements regarding COVID-19 cases and following guidelines from these agencies and the local health departments.
As the industry continues to emerge from the effects of the pandemic, we stand exceptionally well informed and prepared to assist our clients in their unique planning responsibilities during this period of transition to what will be the new normal.
We continue to remain fully committed to the safety protocols and practices that have been developed over the last two years and continue to be informed by the GBAC Star initiatives as well as ASM Global's own VenueShield practices and its network of over 300 venues worldwide.
We have cautiously and judiciously resumed posting events to our site, fully aware that in some cases the decision for groups to move forward is often confirmed a few short months, or even weeks, prior to their event dates.  It is our suggestion that you visit the group's website for what could be more current information than is posted here.
-The Moscone Center Team-
---