Meetings
San Francisco

Safety
Learn how San Francisco Travel is working with major stakeholders to ensure your attendees have a safe and wonderful experience.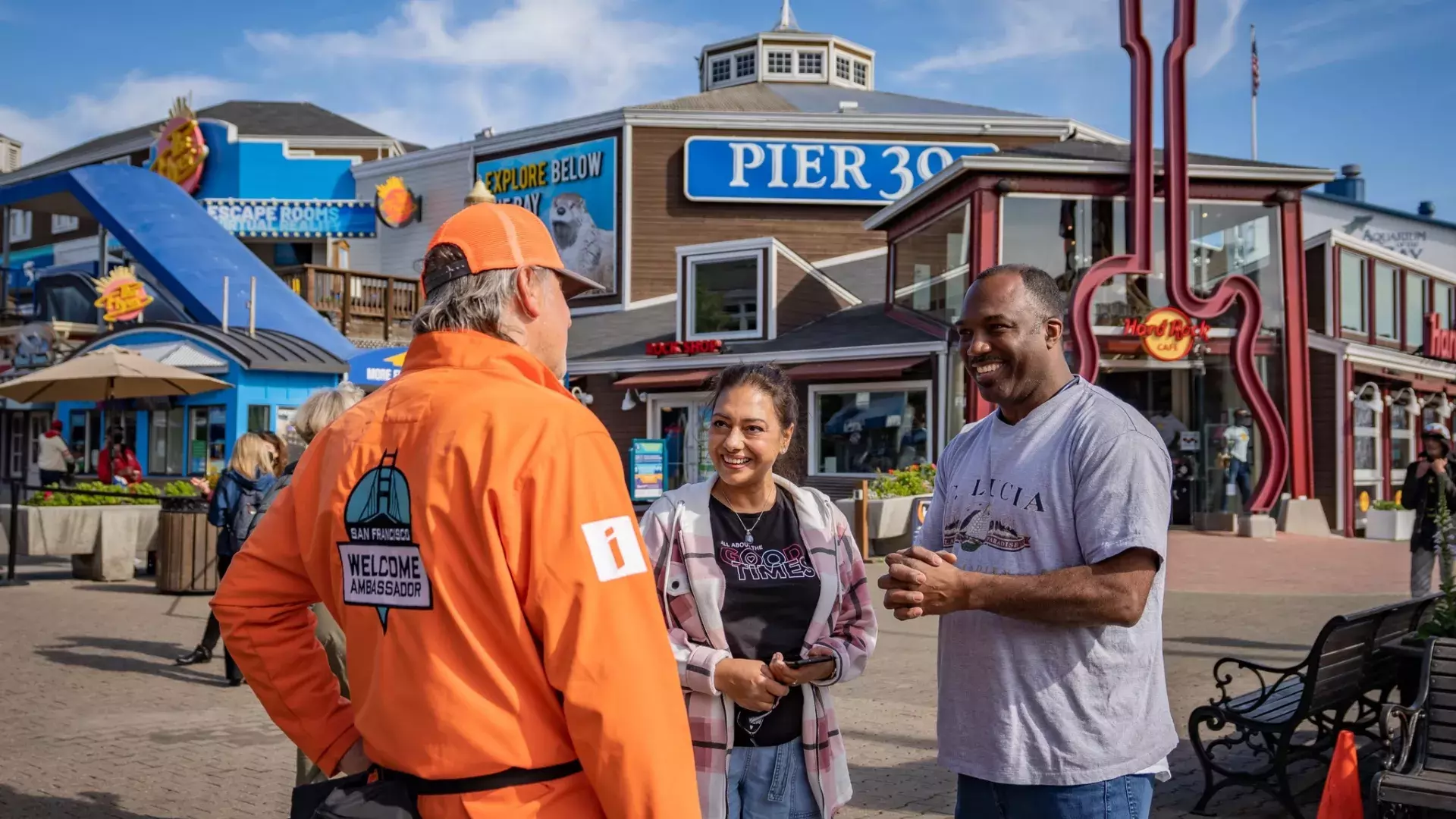 San Francisco is known for its diversity and friendly people, for its natural beauty and world-class attractions. These are the things that make it such a desirable destination for meeting planners. Nevertheless, like any urban destination worldwide, the city has challenges with unhealthy street behavior and safety concerns.
We know this is an especially sensitive issue for our meeting and convention clients. That's why we want you to know about the plans and programs that we support as the City works to make San Francisco's streets clean and comfortable for everyone.
---
Citywide Initiatives
The City of San Francisco has dedicated a record amount of its resources to helping our neighbors in need, deterring crime, and making sure our visitors feel welcome.
City Budget Priorities
San Francisco Mayor London Breed recently signed a record-setting $14.6 billion city budget that allocates funding to the following programs and resources:
$1.3 billion to combat homelessness.
$25.4 million to continue the Mid-Market/Tenderloin community ambassador program.
$10 million to continue the Welcome Ambassador program, created in partnership with San Francisco Travel.
$8 million to revitalize downtown San Francisco, including public space activations and attracting small businesses.
$24.9 million for the Street Crisis Response Team.
Helping the Homeless
San Francisco has embraced bold new strategies for assisting its homeless citizens.
In 2018, San Francisco voters passed Proposition C, a ballot measure that would place a tax on larger local businesses to collect dedicated funds for assisting the homeless. That money became available in 2021, and the city quickly got to work allocating it to specific services:
50% of Prop. C funds are for creating permanent housing.
25% of Prop. C funds are for supplying mental health services.
15% of Prop C. funds are for preventing homelessness.
10% of Prop C. funds are for providing emergency shelter and hygiene services.
Since 2018, San Francisco has achieved the following goals in reducing homelessness:
Increased housing for homeless to more than 15,000 (69% increase)
Increased shelter to more than 3,950 beds (58% increase)
Helped more than 10,000 people exit homelessness into housing
Overall, San Francisco saw a 15% decrease in unsheltered homelessness and 3.5% decrease in overall homelessness between 2019 and 2022.
Public Safety
Within the latest city budget, Mayor Breed has allocated funding in the following ways to support local law enforcement:
Graduating 220 new officers from the San Francisco Police Academy over the next two years.
Offering more competitive salaries and developing better recruitment strategies.
Awarding retention bonuses after five and 15 years of service.
Adding 12 professional staff positions to continue positive reform efforts within the Police Department.
Already, enforcement around specific issues like open-air drug-dealing has increased.
From July 2022 to April 2023, District Attorney Brooke Jenkins's office filed 638 felony narcotic sales cases. 
The amount of fentanyl, an incredibly deadly opioid, that has been seized off the streets of San Francisco in the first quarter of 2023 represented a 150% increase from the same time last year.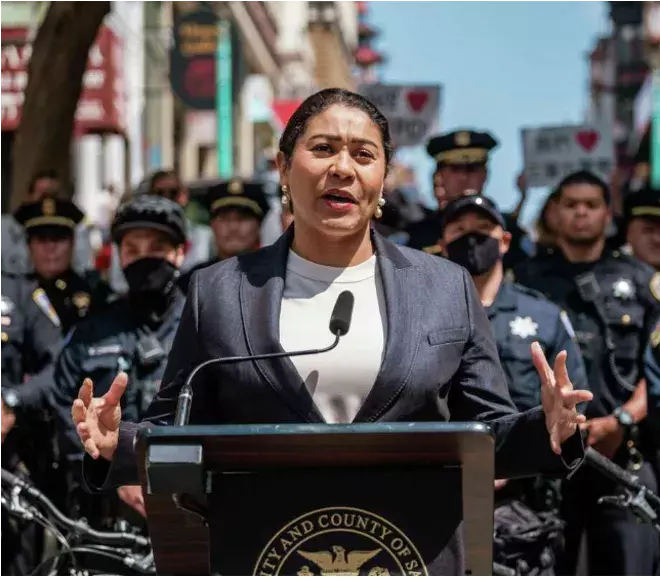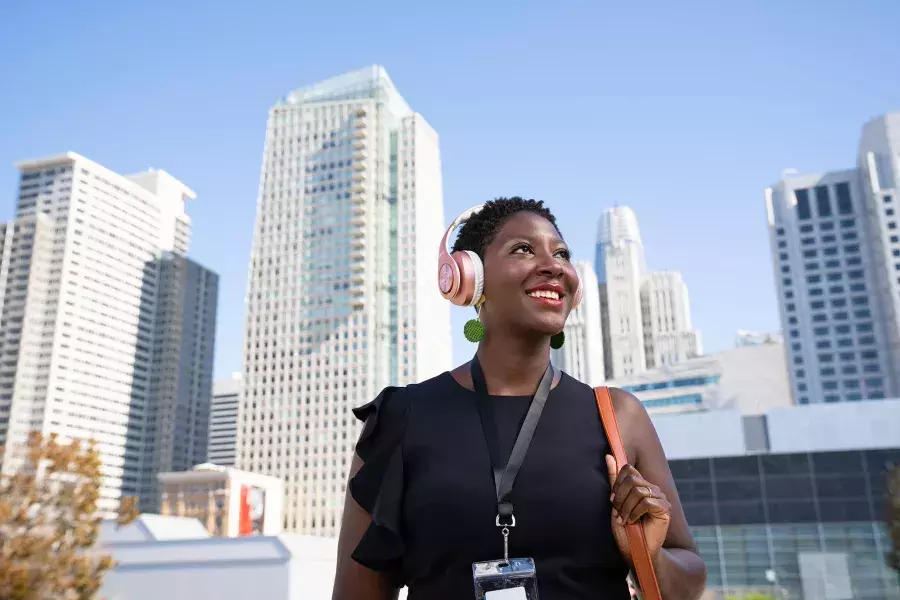 Did You Know?
San Francisco has one of the lowest crime rates per capita when compared to other popular convention destinations? In fact, according to a recent Safe Cities Index published by The Economist, San Francisco is the third safest city in the nation.
Statewide Initiatives
San Francisco's challenges are not unique. In fact, the entire State of California is tackling similar issues. Here's what the State is doing to improve the situation for visitors and residents alike.
State Budget Priorities
California's most recent state budget allocated a total of $10.2 billion over the next two years for specific resources and programs aimed at ending homelessness in our cities.
$700 million to expand the Encampment Resolution Grants program. $10.8 million of those dollars have already been awarded to the City of San Francisco.
$2 billion to support the Homeless Housing, Assistance, and Prevention Program. $43.7 million of those dollars have already been awarded to the City of San Francisco.
$1.3 billion to support Project Homekey. $212 million of those dollars have already been awarded to the City of San Francisco, resulting in the creation of 987 new permanent supportive housing units.
$1.5 billion to support the Behavioral Health Bridge Housing Program.
$34 million to support the Housing Community Development's housing programs that provide shelter for youths.
The CARE Act
Additionally, California is leading the way in trying new solutions to the homeless issue. In September 2022, the Community Assistance, Recovery, & Empowerment (CARE) Act was signed into law. This first-in-the-nation strategy aims to empower individuals suffering from undiagnosed mental illness through "CARE Court". In this way, families, clinicians, first responders and others will be able to offer at-risk individuals a path to stabilization with housing, treatment, and support. San Francisco is proud to be among the first municipalities in the state to implement this new strategy.
Combatting Retail Theft
The State of California recently established a permanent Organized Retail Theft Task Force (ORC) within the California Highway Patrol. As part of the most recent state budget, $10 million will be granted each year to dedicated ORC prosecutors in local jurisdictions, with an additional $85 million granted annually to local law enforcement for ORC-related expenses.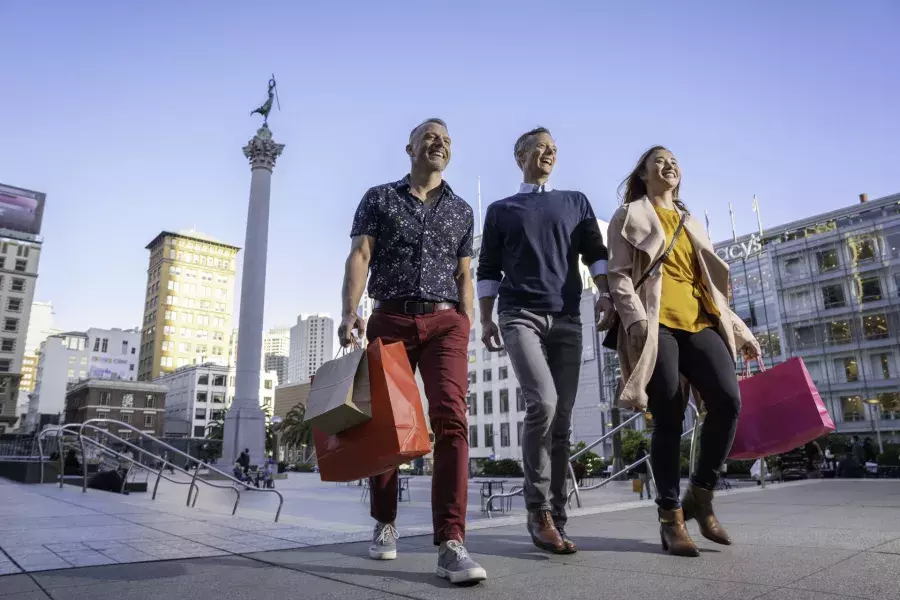 Did You Know?
The San Francisco Police Department's Union Square Safe Shopper deployment has resulted in an 82% decrease in retail crime.
Keeping Our City Clean
San Francisco is known for its scenic beauty, and the city is hard at work to make sure we remain a photogenic destination.
Beautification efforts are underway in some of our most visited neighborhoods, including Union Square (home to many of San Francisco's largest hotels), SoMa/Yerba Buena (home to The Moscone Center), and Fisherman's Wharf (home to some of the city's most popular attractions).
San Francisco's Department of Public Works manages street cleaning around the city. They have stepped up their work in the Union Square and SoMa/Yerba Buena neighborhoods, washing the streets and sidewalks most heavily traveled by convention attendees on a daily basis.
---
The People Who Can Help
When you host your next meeting in San Francisco, it's not just the San Francisco Travel team who you can count on. There are a number of people ready to assist you in creating an unforgettable experience for your attendees.
San Francisco Police
San Francisco Police officers are always on patrol along the streets outside The Moscone Center on event days. You may seem them on bikes, motorcycles, or on foot. Additionally, officers who specialize in homeless outreach will be in the neighborhood on those mornings.
The SFPD also has a team of Community Ambassadors. These are experienced, retired officers who carry police radios, allowing them to call for assistance from active officers if required.
Community Benefit Districts
A number of San Francisco's neighborhoods have their own designated Community Benefit Districts. This allows them to fund programs and services that keep the neighborhood clean and safe. 
Among them are the Union Square Alliance and the Yerba Buena Community Benefit Districts. Workers from each of these outfits are prepared to assist with wayfinding, street cleaning, and more.
Welcome Ambassadors
San Francisco Travel worked in partnership with Block by Block and with the full support of Mayor London Breed to launch the Welcome Ambassador program in October 2021.
Our Ambassadors are stationed in some of San Francisco's busiest and most popular neighborhoods to provide assistance with everything from directions to restaurant recommendations to translation services. 
The program has been a tremendous success, recognized within the tourism industry as an exemplary service and awarded City funding through the 2024/2025 fiscal year.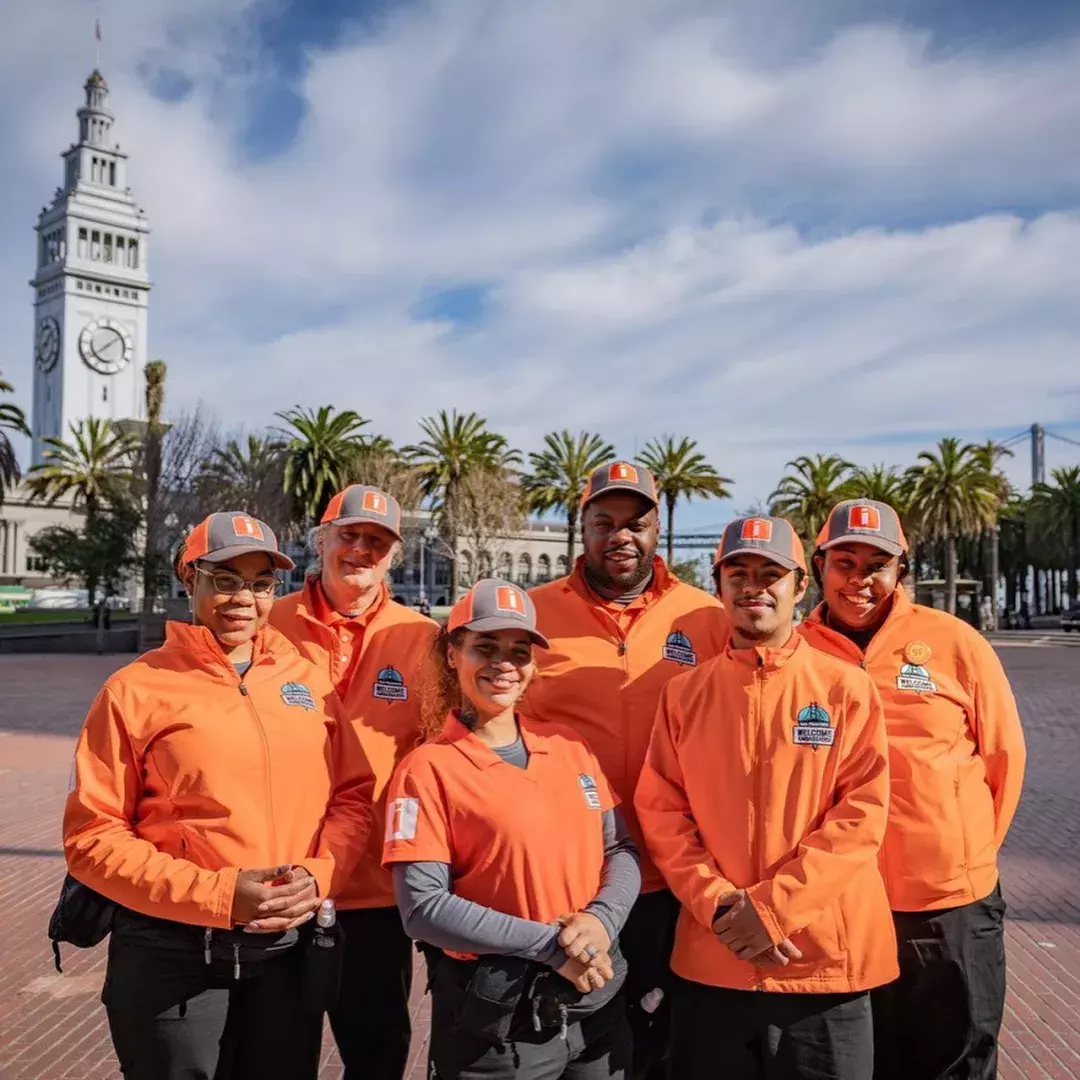 Pre-Con Team
City pre-con meetings are hosted one to two weeks prior to a group move-in at The Moscone Center. This is your team's opportunity to meet with representatives from the SFPD, Community Benefit Districts, the City's Department of Public Works and its Convention Facilities Department, as well as with San Francisco Travel and Moscone Center staff.
In these meetings, a thorough review of attendee movement, off-site events, planner expectations, and services offered by each of the entities named above will be discussed.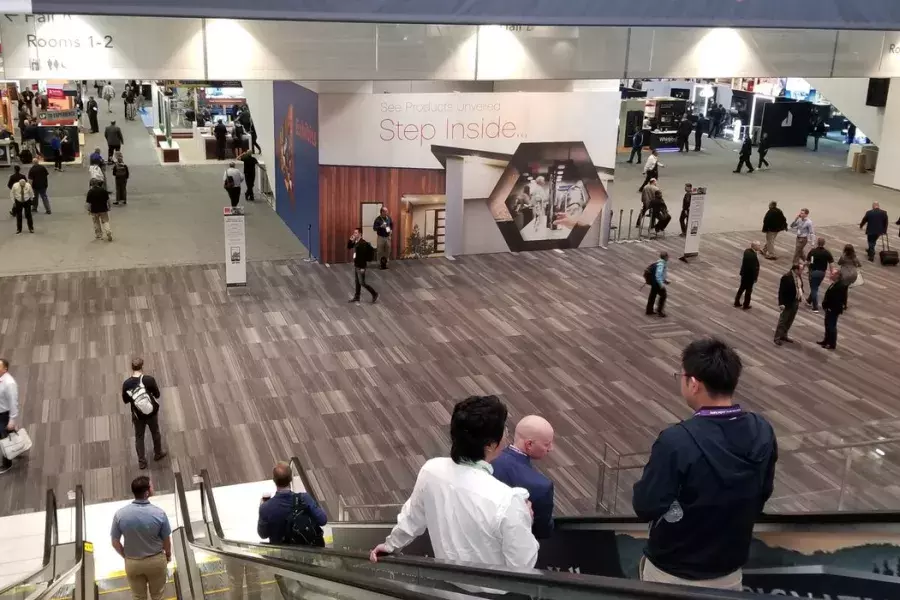 Tips for Attendees
Here are some valuable tips and resources to ensure a safe and enjoyable experience for convention attendees in San Francisco.
Learn More
Client Testimonials
San Francisco continues to successfully host conventions of all types and sizes—but don't take our word for it. Hear from some of our satisfied clients.
"San Francisco was the perfect setting for our first Datadog DASH held outside of New York City. Hosting the show in our customers' backyard increased attendance by almost 10%. I also appreciated the added support of the SF Travel team in helping me source off-site venues for various receptions. The hospitality community in San Francisco made my job easier at every turn!"
- Kate McCarthy, CMP, Director, Global Events, Datadog
"San Francisco's vibrant spirit lends itself so well to the sort of magic we love to create in our events, and this year was no different. Events are a team effort, and we're grateful for the partnership and unbounded creativity that resulted in a truly safe and extraordinary Dreamforce."
- Salesforce Chair and CEO Marc Benioff
"San Francisco hosted RISKWORLD 2022 in April. It was a fantastic experience for our organization and for our attendees. San Francisco Travel worked with our team to deliver our convention to nearly 8,500 guests. The Welcome Ambassador program was a shining star for us, and the partnerships we built in San Francisco provided us with a smooth experience. Attendees found San Francisco to be diverse, offering incredible art and culinary scenes. The City looked great and the hospitality community showcased their enthusiasm and genuine appreciation for RIMS."
- Stuart Ruff-Lyon, VP, Events & Exhibitions, RIMS
"The city of San Francisco welcomed ACEP and emergency physicians with open arms.  Our attendees felt the city's hospitality and safety thanks to great police presence and a highly visible ambassador program through out the convention district."
- Robert Heard, MBA, CAE, COO, American College of Emergency Physicians
​​​​​​"​San Francisco was the perfect setting as ATS returned to their first in-person meeting since 2019. Staff, attendees, vendors, and leadership were all thrilled with the city's strong focus on security, street conditions, pre-planning support and on-site execution."
- Emily Catanzaro, Senior Director of Meeting Services, American Thoracic Society
"We recently held our annual convention in San Francisco. The San Francisco hospitality network jumped in to help us navigate the ever-changing landscape. The city was vibrant, the staff was eager, and the local businesses were thrilled to have us. The attendees had a wonderful experience. In our post-convention survey, our choice of a host city was rated the highest on the list."
- Rachel Puffer, Executive Director, Society for Personality and Social Psychology
Contact Our Team
Still have questions about hosting your next meeting in San Francisco? We're here to help!
Contact Us