ICONIC SF/NEIGHBORHOODS
Fisherman's Wharf
If there's one part of town that visitors — both first-timers and many-timers — equate with San Francisco, it's Fisherman's Wharf.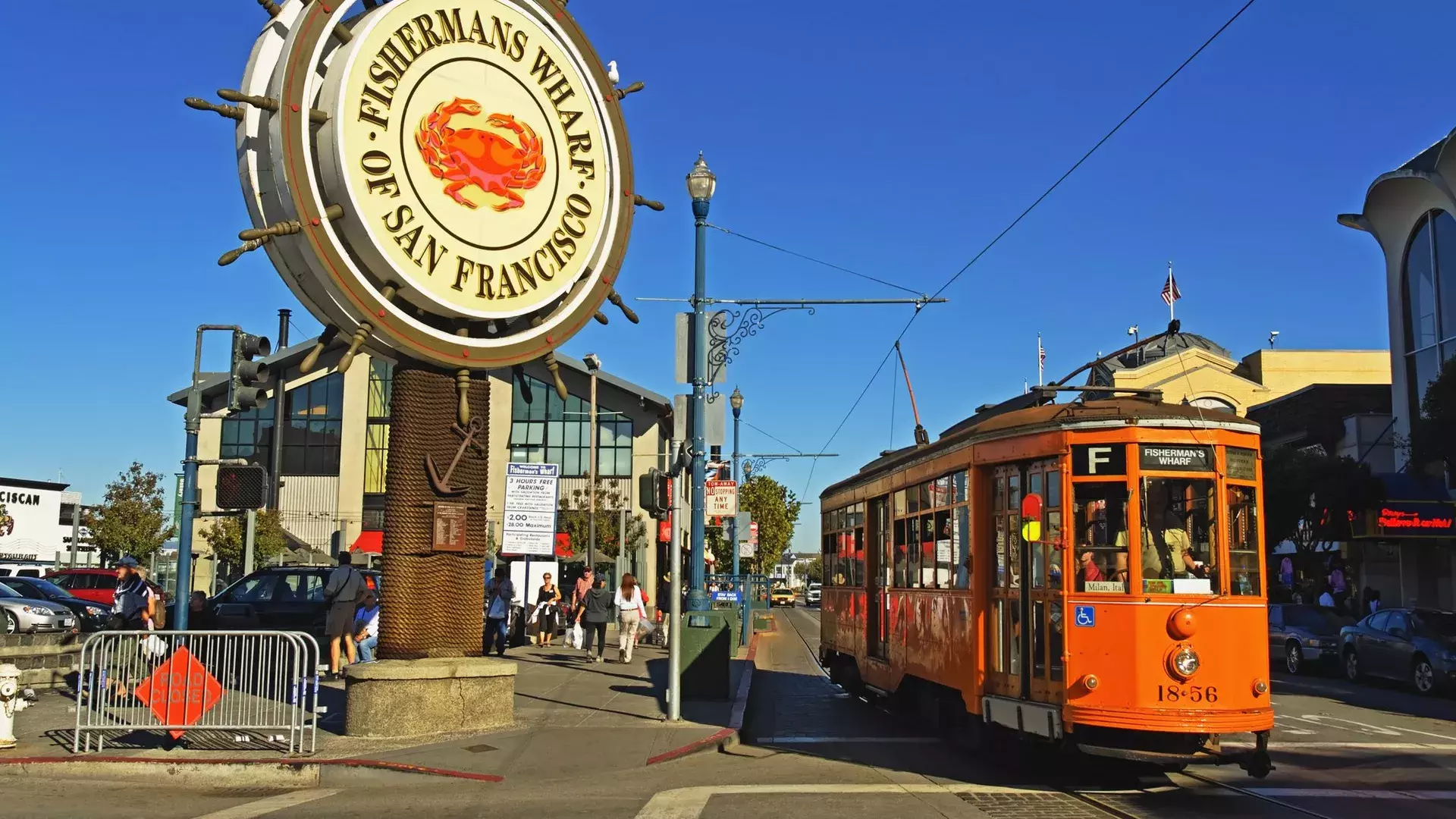 The cheery ringing of the cable car bells; the sights, sounds and smells along busy Jefferson Street; the renovated historic red-brick factories; the steaming street-side pots of Dungeness crab—all help make Fisherman's Wharf the city's top-rated tourist attraction year after year.
Take a stroll along PIER 39. The repurposed wooden finger-pier is now festooned with restaurants, souvenir shops, street performers and attractions such as Aquarium of the Bay and The Flyer. Boat tours of Alcatraz and Angel Island are popular draws, as are the historic ships anchored at the Hyde Street Pier.
Take a Closer Look:
PIER 39's Delicious Seafood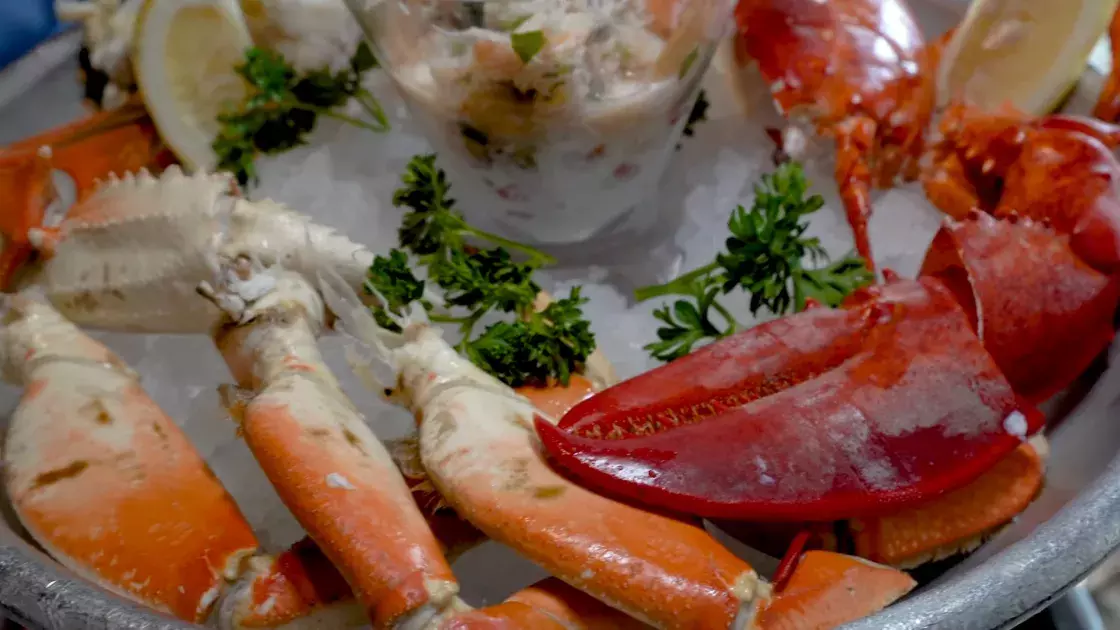 Fog Harbor Fish House, Pier Market, and Wipeout Bar & Grill
These three waterfront restaurants at PIER 39 offer quality service and sustainable seafood. For family-friendly dining, visit Wipeout Bar & Grill. For everything from BBQ salmon to garlic roasted Dungeness crab, try Pier Market. If you're looking for elegant dining with breathtaking views, make your reservation at Fog Harbor Fish House.
Enjoy fresh seafood at a number of restaurants including Scoma's, The Franciscan Crab Restaurant and Fog Harbor Fish House. The one-time chocolate factory at Ghirardelli Square is now a handsome shopping and dining complex where you can still get amazing sundaes. And for the 21-and-over crowd, you must visit The Buena Vista Cafe to warm up with one of their legendary Irish coffees.
Did You Know? Crab Louie Salad was invented in Fisherman's Wharf. It's a small portion of Dungeness crabmeat with a sauce fisherman Tom Castagnola invented using Thousand Island dressing. The Crab Louie quickly became one of the Wharf's most popular dishes.
Aquarium of the Bay
The Aquarium of the Bay provides unforgettable encounters with local marine life that inspire both wonder and conservation. The marine nature center boasts 300 feet of crystal clear acrylic tunnels holding 700,000 gallons of carefully maintained bay water that sustains approximately 20,000 animals who live in nearby waters. Aquarium guests are treated to mesmerizing walls of jellies, can have up-close encounters with tide pool animals, delight in the antics of playful river otters, and so much more.
Get Tickets
Madame Tussauds
More family entertainment can be found in the heart of Fisherman's Wharf along Jefferson Street at the world-famous Madame Tussauds wax figure museum. Offering guests the opportunity to visit with incredibly life-like celebrities from film, sports and more, including San Francisco area icons, such as Joe Montana and Janis Joplin, Madame Tussauds provides a complete interactive experience. Get up close and personal and take pictures of your favorite stars at this star-studded attraction.
Buy Tickets
The 7D Experience
Looking for thrills and adventure on the bay? PIER 39 features the 7D Experience, the most advanced film attraction in the world. Experience the excitement of a roller coaster and the fun of interacting with film itself, all without leaving your seat.

 The XD Dark Ride features a state-of-the-art digital theater with surround sound, 3D effects, full motion seats and the newest in laser technology. This interactive attraction allows everyone in the audience to compete to achieve the highest score as you blast away at bad guys in a variety of scenarios: zombie apocalypse, aliens, swashbuckling pirates and even robot cowboys in the Wild West. 
Buy Tickets
The Flyer
Climb into a flying theater and feel the unparalleled sensation of riding through San Francisco's most iconic and breathtaking landmarks. The Flyer creates a sweeping experience for all your senses. Launch over the Golden Gate Bridge, barrel down Coit Tower, zoom through Lombard Street and Chinatown, and soar through the Redwood National Forest.
How to Get to Fisherman's Wharf
Public transit is a convenient, easy, and popular way to visit Fisherman's Wharf. There are ferries, streetcars, trains, and buses available from all Bay Area regions.
The F-Line streetcar runs between the Castro neighborhood and Fisherman's Wharf. It runs the length of Market Street until it reaches the Ferry Terminal Building on the Embarcadero before turning west to the wharf. 
You can also pick up a Powell-Hyde Cable Car or the Powell-Mason Cable Car from Powell and Market Streets to travel to The Wharf.
Take Muni buses 8, 30, 39, or 49
Movies Filmed at Fisherman's Wharf:
Ant-Man (2015)

The Princess Diaries (2001)

Junior (1994)

The Dead Pool (1988)

A View to a Kill (1985)

Sudden Impact (1983)

Time After Time (1979)

High Anxiety (1977)
Explore More
San Francisco Neighborhoods
Explore the map to get a closer look at San Francisco's 19 major neighborhoods.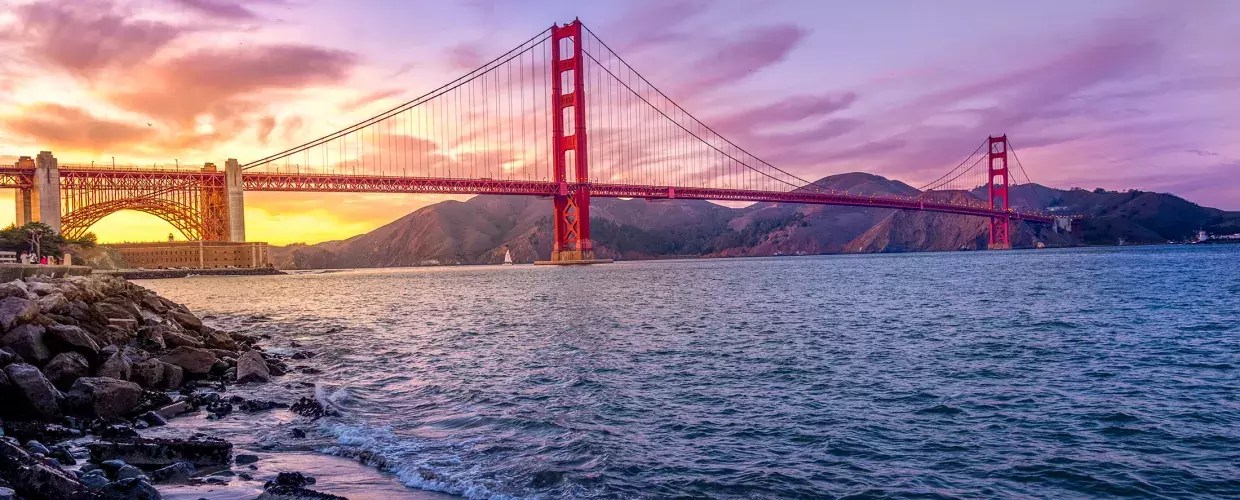 Stay Connected with SF
Sign Up for Our Newsletter
Be the first to know about upcoming events and festivals, new restaurants, special deals, and everything else happening in the City by the Bay.