Neighborhoods
North Beach
Old Italy, the New Deal, memories of Kerouac and the Beats and echoes of the waterfront Bohemianism meet of-the-moment eateries in North Beach.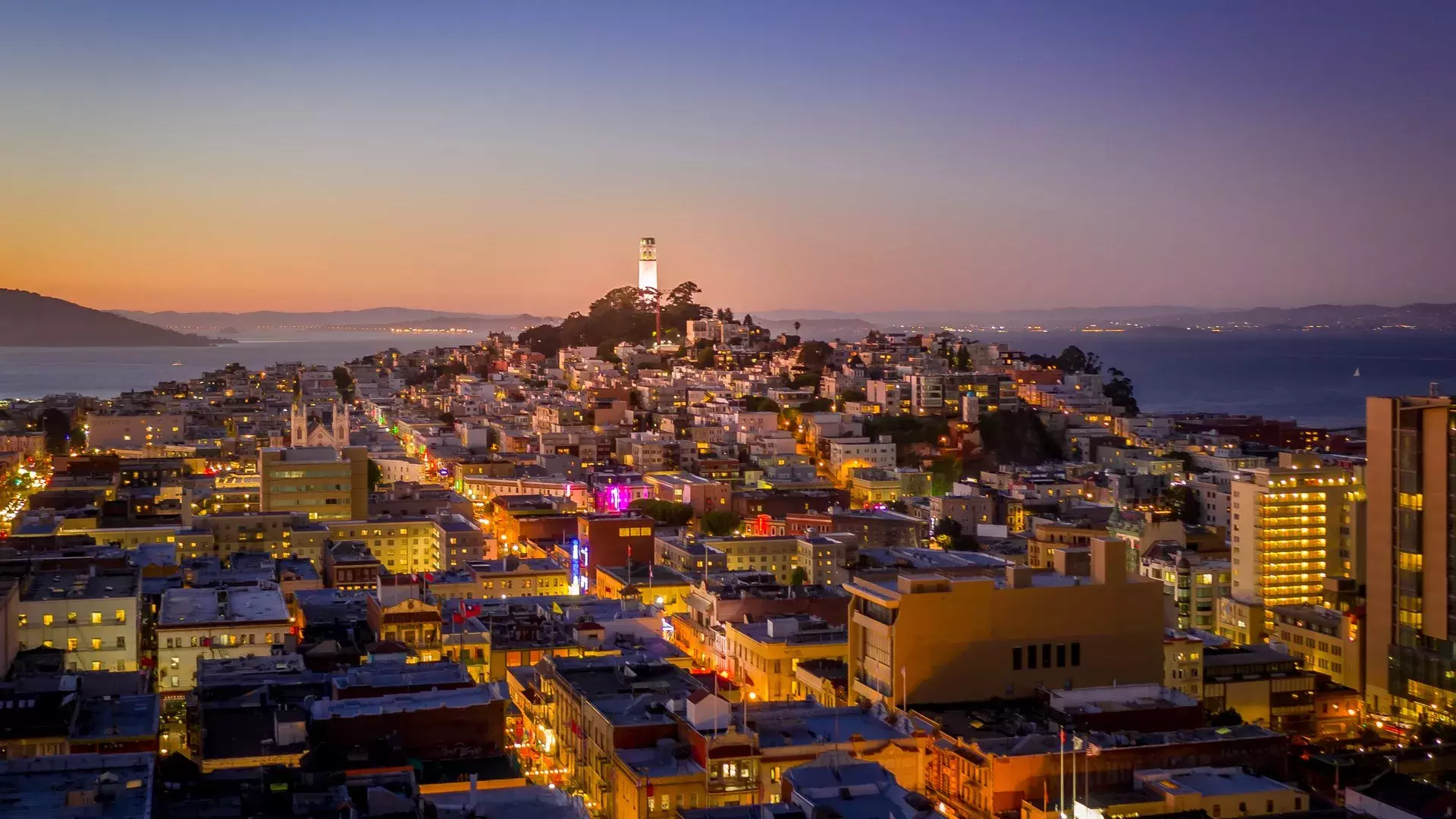 North Beach doesn't have an actual beach. It does, however, have a vibrant and strong Italian-American community that, for generations, has seeded the neighborhood with fantastic restaurants and cafes. 
On the east side of Washington Square, vintage wooden houses climb Telegraph Hill, crowned by Coit Tower. Built in the 1930s, it's decorated inside with murals depicting scenes from California's history. Grant Avenue is rich with one-of-a-kind shops, while Broadway is lined with music clubs, restaurants and bars.
The beat generation is showcased in the City Lights bookstore on Columbus Ave. Look up to see "Language of the Birds" at Broadway and Columbus Ave. These illuminated books flying overhead are a permanent public art installation by Brian Goggin and Dorka Keehn.
Get an award-winning pizza at Tony's Pizza Napoletana or tuck into Café Zoetrope for a wide selection of Italian and California wines. Original Joe's is a neighborhood staple serving San Francisco for over 100 years. To get a guided taste of the neighborhood, try Local Tastes of the City Tours.
Explore More
San Francisco Neighborhoods
Explore the map to get a closer look at San Francisco's 19 major neighborhoods.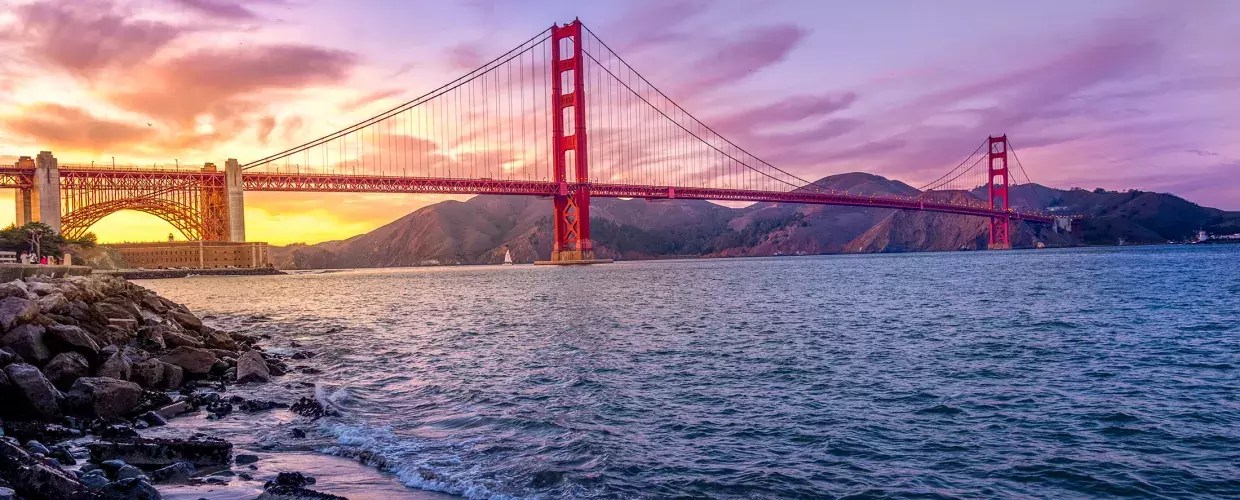 Stay Connected with SF
Sign Up for Our Newsletter
Be the first to know about upcoming events and festivals, new restaurants, special deals, and everything else happening in the City by the Bay.