Due east across San Francisco Bay, you'll find another bustling city, gorgeous parks, inspiring culture, and delicious food and wine. It's all in the East Bay and it's all easily accessible with BART.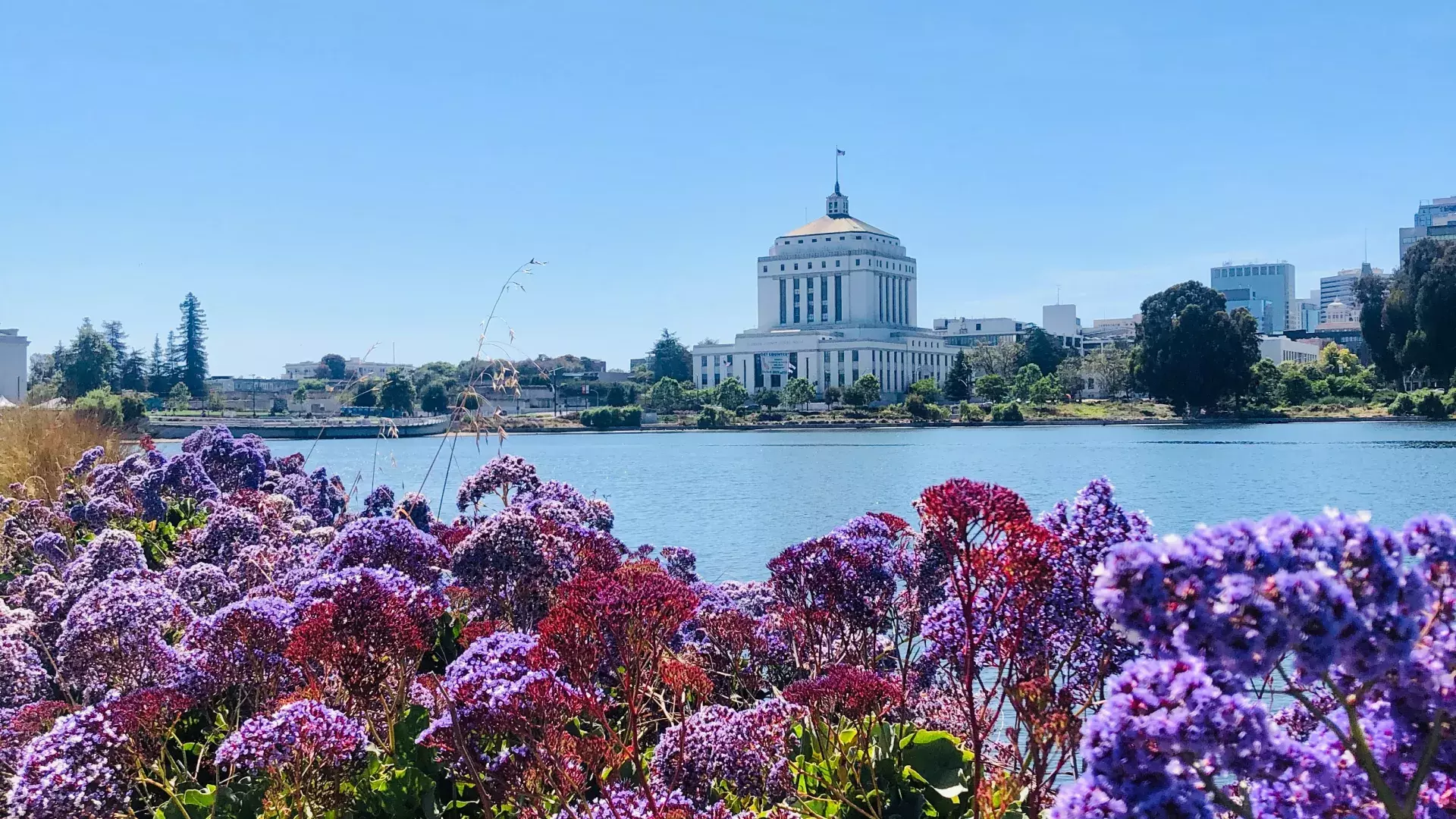 Oakland boasts Major League Baseball's Athletics, a world-renowned zoo, an innovative arts scene, and a vibrant downtown neighborhood, plus an entertaining mix of live music, pubs and boating marinas at Jack London Square.
Nearby, the Berkeley campus of the University of California offers shops, pubs, and fast food, along with a superb book and music stores. Slow food holds sway in Berkeley, served with a mantra of "local, seasonal and sustainable.'' In Richmond, Rosie the Riveter's legacy is remembered at a national park.
To the northeast in Solano County, the communities of Vallejo, Fairfield, and Vacaville, offer a popular amusement park, fun family attractions, and more. You can find a Mediterranean climate, growing high-end commercial and residential developments, and a historic jazz festival in Contra Costa County's Concord and Walnut Creek.
Inland, the Mt. Diablo region of Pleasanton, Livermore, Danville, and Dublin boasts historic small towns, one of America's oldest wine regions, an emerging craft beer scene, and the center of sunny, "local" California.
Sitting at the crossroads of the inland routes to the Sacramento and Yosemite regions, Stockton is also the gateway to the Central Valley. Find minor league sports, one of the oldest universities in the state, and a burgeoning wine scene in the region.