Just north of San Francisco, city lights give way to majestic vistas and warm, sunny days in the world-renown wine region,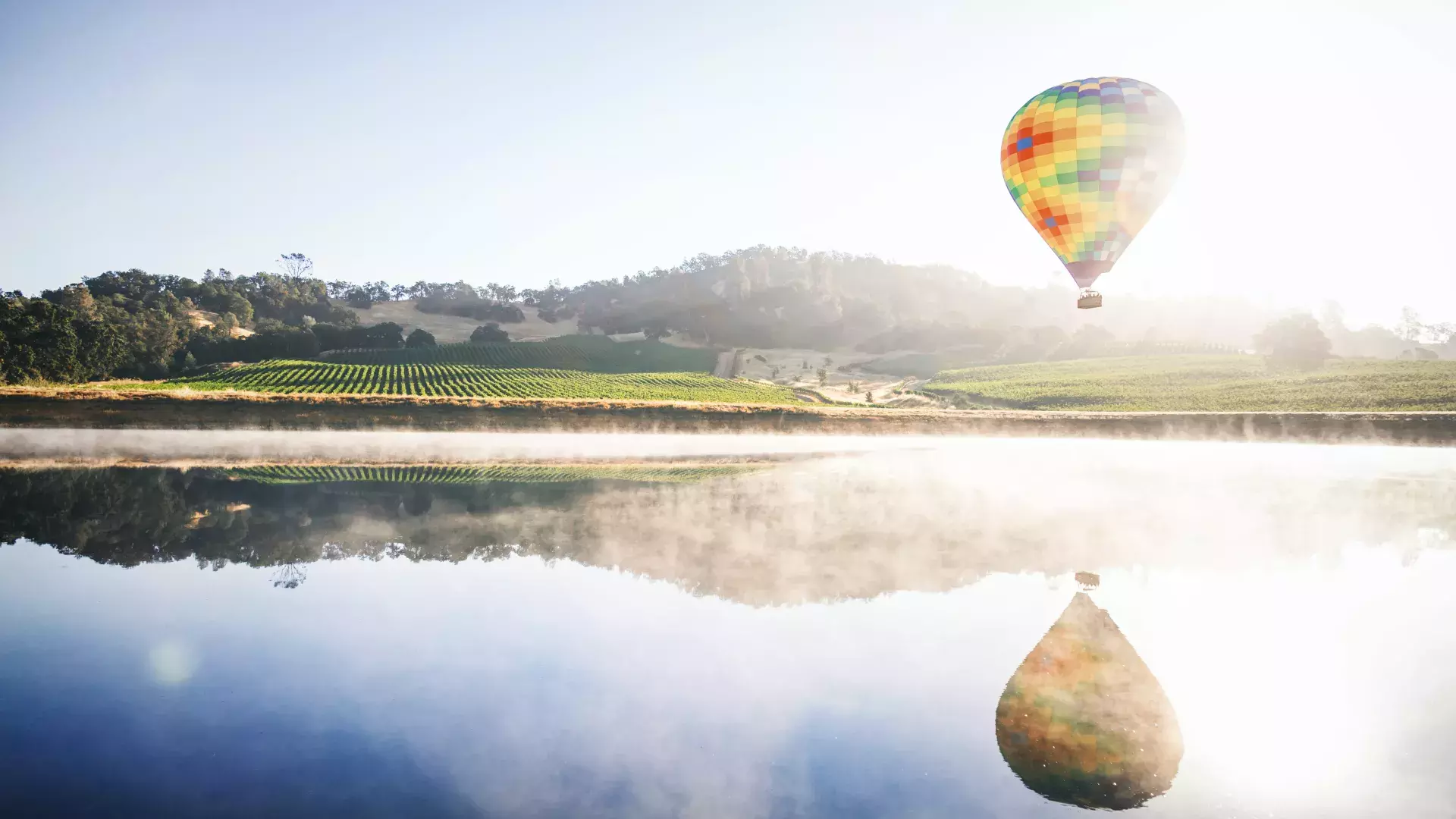 It's a destination where world-class wines, Michelin-star dining, and a spirit of wellness set a slower pace and invite you to relax, savor, and restore. It is the epicenter of fine wine production in the U.S.. With scenic beauty all around, visitors can experience Napa Valley or Sonoma County in many ways: by train, hot air balloon, or on an organized tour.
Further north, Mendocino County offers wine country in its unspoiled coastal-inspired landscapes, while due east of San Francisco, the East Bay's Tri-Valley region contains some of the state's oldest wineries. Visitors to areas south of the city, to the peninsula and Silicon Valley and further to Monterey County will find the wine-making territory extends in all directions outside of San Francisco.