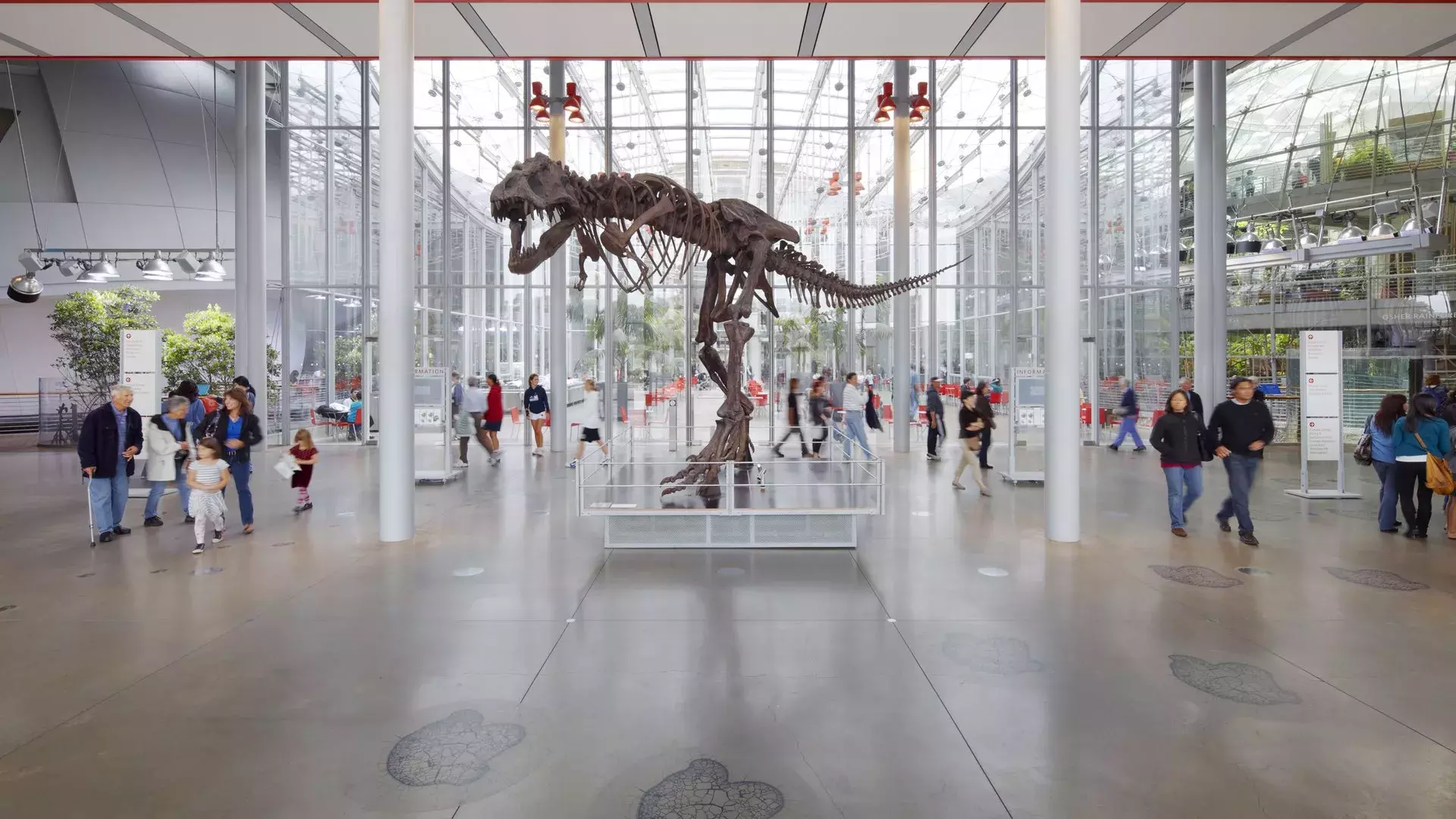 Top 20 Attractions

in San Francisco

Explore the most popular attractions in San Francisco based on data collected from visitors. #1 will surprise you.
When a person thinks of San Francisco, a giant International Orange-colored bridge, a park spanning more than 1,000 acres, or a city where contemporary art and culture collide often come to mind. While these mainstays never lose their luster, the reasons to visit San Francisco are even more numerous. Where most visitors go might surprise you. Based on data collected from visitors, here are the top 20 things to do in San Francisco.
PIER 39
From amazing views and a sea of sea lions to chowder bread bowls and California wines, your visit to San Francisco starts at PIER 39. PIER 39, the most visited destination in San Francisco, offers two levels of dining, entertainment, shopping, and attractions, all surrounded by unbeatable views of the city and the bay. Located along the historic San Francisco waterfront, PIER 39's location provides the picture-perfect backdrop for postcard views of the Golden Gate and Bay Bridges, Alcatraz, Angel Island, and the city skyline. Aquarium of the Bay at the entrance of The PIER offers an astonishing view of aquatic life teeming under the surface of San Francisco Bay. Be treated to an unforgettable San Francisco experience and discover why a visit to San Francisco starts at The PIER. PIER 39 is located in San Francisco's Fisherman's Wharf, at Beach Street and The Embarcadero. Parking is conveniently available in the PIER 39 Garage located directly across from the Entrance Plaza or ride in style on San Francisco's historic F Line streetcar to PIER 39.
Buy Aquarium of the Bay Tickets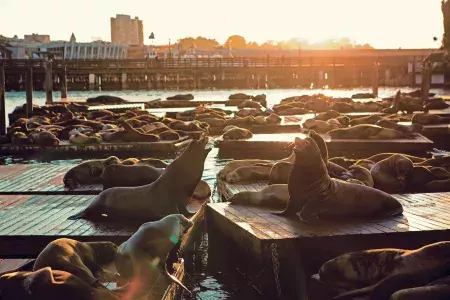 Golden Gate Bridge
Once called "the bridge that couldn't be built," today the Golden Gate Bridge is one the seven wonders of the modern world. This magnificent bridge, perhaps San Francisco's most famous landmark, opened in 1937 after a four-year struggle against relentless winds, fog, rocks, and treacherous tides. Spanning 1.7 miles from San Francisco to the Marin Headlands, the bridge's sidewalks are open during the day to pedestrians, including wheelchair users and bicyclists.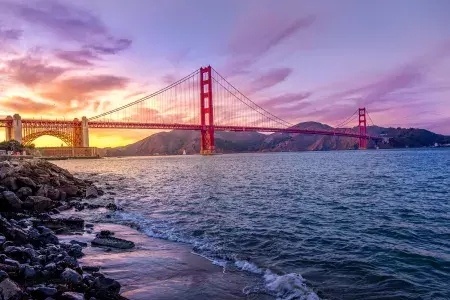 Golden Gate Park
More than 24 million visitors put Golden Gate Park on their San Francisco bucket list. The park is home to some of San Francisco's most-visited attractions, including the Japanese Tea Garden, the San Francisco Botanical Garden, the de Young Museum, and the California Academy of Sciences. With miles of hidden pathways, green lawns, bridle paths, lakes, and 7,000 plant species right in the heart of San Francisco, Golden Gate Park is the third most-visited city park in the United States. Get around the park by foot, bike (rentals), or take a guided Segway tour.  
Rent a Bike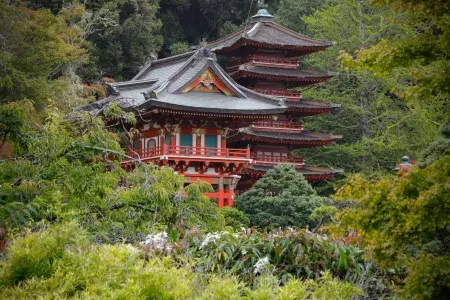 The Presidio
Formerly a military post, the Presidio is now a national park site and recreational paradise featuring spectacular vistas, beautiful trails, and historic and architectural treasures. The much-anticipated Presidio Tunnel Tops, sloping gently over Highway 101, opened in 2022. It has quickly become a favorite outdoor spot for both residents and visitors alike. Kids of all ages love the OUTPOST, a jaw-dropping children's play area open year-round. When you get hungry, stop at one of the mobile food vendors for tasty cuisine, refreshments, or ice cream. The Tunnel Tops hosts the First Sunday Afternoons series in summer and fall on the Community Stage located behind the Presidio Visitor Center. Come for a hike, a walking tour, a picnic, or to view an exhibit at the Walt Disney Family Museum, or take a stroll back in time.
Buy Walt Disney Family Museum Tickets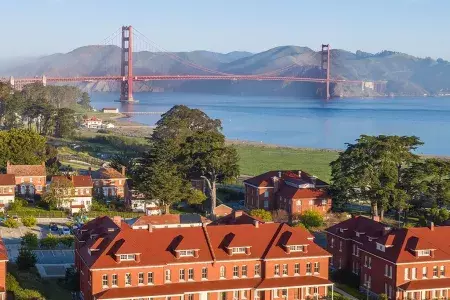 Lombard Street
Often called the "crookedest" street in the world, this scenic road on Russian Hill features tight turns, fragrant gardens, and beautiful views of the bay, Alcatraz, and Coit Tower. Take a spectacular photo at the bottom of Lombard Street looking up or enjoy the breathtaking view from the top looking out onto the San Francisco Bay, the Bay Bridge and Coit Tower.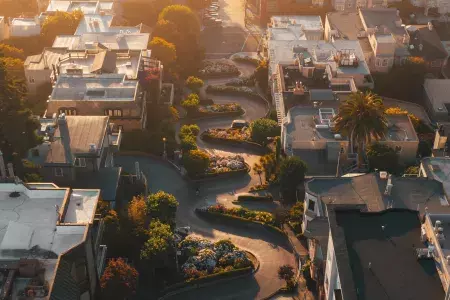 Alcatraz Island
Alcatraz was the site of the first lighthouse in the Western United States but became a federal penitentiary from 1934 to 1963, housing famous convicts such as Al Capone and George "Machine Gun" Kelly. Now, this once infamous prison island is part of the Bay Area's 80,000-acre Golden Gate National Recreation Area. Located one-and-a-half miles from Fisherman's Wharf, Alcatraz is one of the city's most popular attractions. A visit to the island includes a tour of the cell house where visitors can see where the prisoners lived. 
Buy Alcatraz Tickets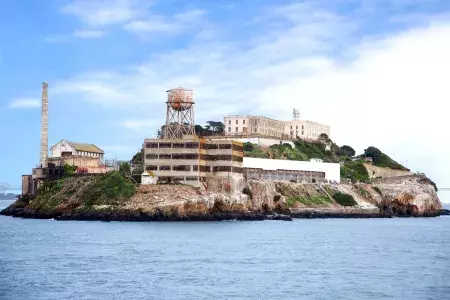 California Academy of Sciences
Home to an aquarium, planetarium, natural history museum, and world-class research and education programs, the California Academy of Sciences is one of San Francisco's must-see destinations. From the splashing penguins in African Hall to the wildflowers on the roof, the building is bursting with life. A four-story living rainforest and awe-inspiring coral reef ecosystem will delight visitors of all ages, while immersive planetarium shows will transport audiences through space and time for a new perspective on our planet. Dynamic daily programs, from penguin feedings to coral reef dives, offer a wealth of opportunities to dive deeper. Available with San Francisco CityPASS.
Buy California Academy of Sciences Tickets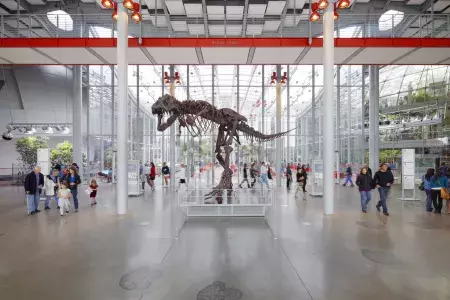 de Young Museum
Located in San Francisco's Golden Gate Park, the de Young showcases American art from the 17th through 21st centuries, modern and contemporary art, photography, international textiles and costumes, and art from Africa, Oceania, and the Americas. The ninth-floor Observation Level of the de Young's Hamon Tower offers breathtaking 360-degree views of San Francisco and the Pacific Ocean.
Buy de Young Tickets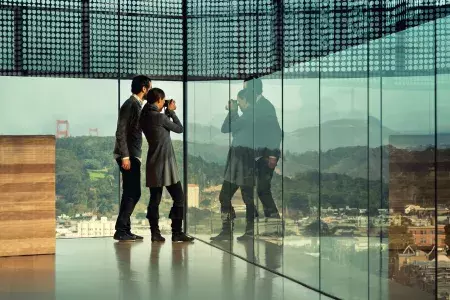 San Francisco Museum of Modern Art (SFMOMA)
Founded in 1935 as the first West Coast museum dedicated to modern and contemporary art, a transformed SFMOMA reopened in 2016. The Snohetta-designed expansion includes 170,000 square feet of new and renovated galleries, enabling SFMOMA to display more than 32,000 modern and contemporary artworks, with an entire floor dedicated solely to photography. 
Buy SFMOMA Tickets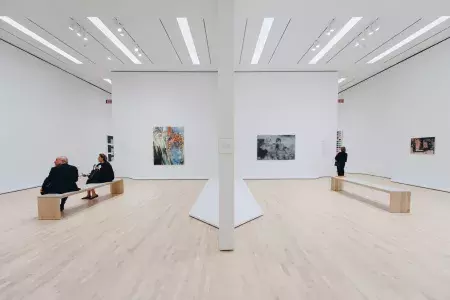 Yerba Buena Gardens
An award-winning public facility at the heart of San Francisco's downtown cultural district, Yerba Buena Gardens features a children's garden, public art, museums, a historic carousel, ice-skating and bowling centers.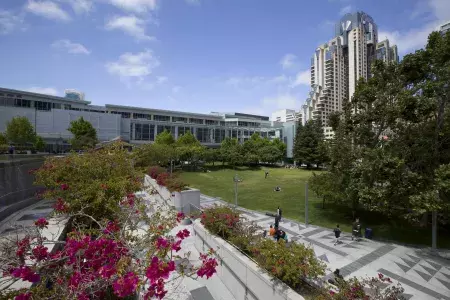 The Cable Car Museum
Located in the Washington-Mason powerhouse and car barn on Nob Hill, the Cable Car Museum overlooks the huge engines and winding wheels that pull the cables for San Francisco's famous cars. It also features three antique cable cars from the 1870s, photographs, mechanical displays and a fun gift shop.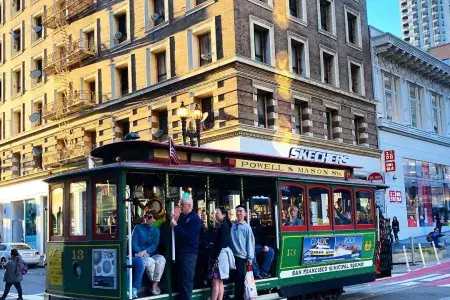 Crissy Field
This northern waterfront park in the Presidio offers spectacular views of the bay and the Golden Gate Bridge, as well as unparalleled recreational opportunities including barbecues, picnics, and beach sports. Enjoy long walks along its scenic marshes and catch glimpses of rare birds and native plants. Once housing the first air coast defense station on the West Coast, Crissy Field is also home to numerous historical buildings.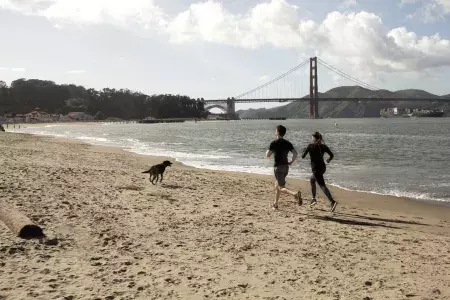 Asian Art Museum
This museum is home to one of the most complete collections of Asian art in the world, with a collection spanning cultures from Turkey to India and China to the Philippines across 6,000 years. By providing rich art experiences, the museum strives to spark connections across cultures and through time, while igniting curiosity, conversation, and creativity.
Buy Asian Art Museum Tickets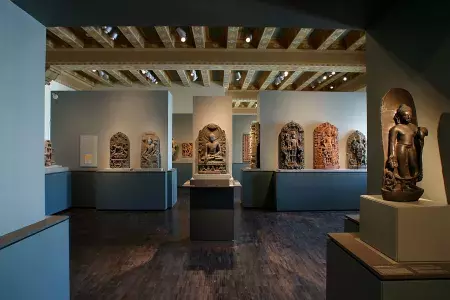 The Exploratorium
Located on Pier 15 on the Embarcadero, at the heart of the waterfront, the Exploratorium is a home-grown, hands-on museum igniting curiosity and inspiring creativity in people of all ages. Explore more than 600 hands-on exhibits, including 150 new experiences, and enjoy breathtaking views of the city and bay in the spectacular glass-and-steel Bay Observatory.
Buy Exploratorium Tickets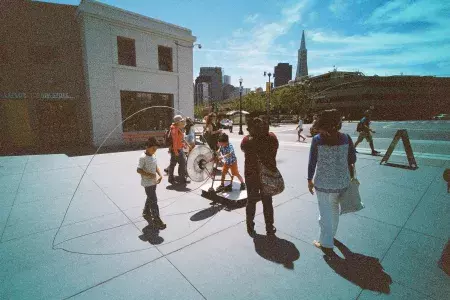 San Francisco Giants at Oracle Park
Oracle Park is the home of the World Series Champion San Francisco Giants. Located on the city's scenic waterfront, this classic urban ballpark is a short walk from downtown and The Moscone Center, and is accessible by every means of public transit. Take a behind-the-scenes tour of Oracle Park and go places only the players and staff go, including the Ffield, dugout, batting cage, Press Box, Suite Level and View Level! Families and people of all ages will enjoy this 90-minute excursion where one of baseball's most historic franchises plays.
Take a Ballpark Tour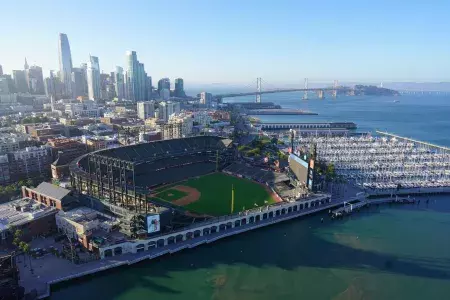 Legion of Honor
Built to commemorate Californian soldiers who died in World War I, the Legion of Honor displays a collection of more than 4,000 years of ancient and European art and houses the Achenbach Foundation for Graphic Arts in a neoclassic building overlooking Lincoln Park and the Golden Gate Bridge. Multilingual tours available.
Buy Legion of Honor Tickets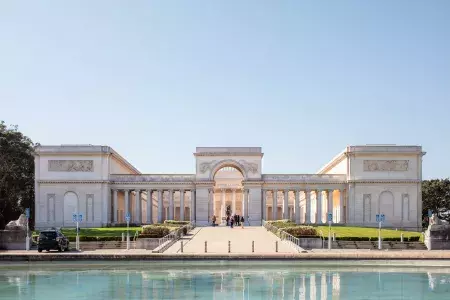 Angel Island State Park
Often referred to as the "Ellis Island of the West," the Immigration Station originally opened in 1910 and closed in 1940 as the result of a fire. During that time, more than one million individuals were processed through the center. Ferry service to the island, the largest in San Francisco Bay, is available from Fisherman's Wharf.
Tour Angel Island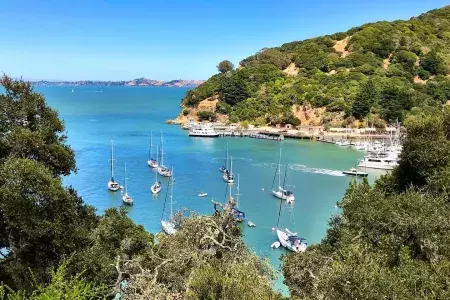 Contemporary Jewish Museum
Located in downtown San Francisco, the Contemporary Jewish Museum presents dynamic exhibitions and educational programs, exploring contemporary perspectives on Jewish culture, history and ideas.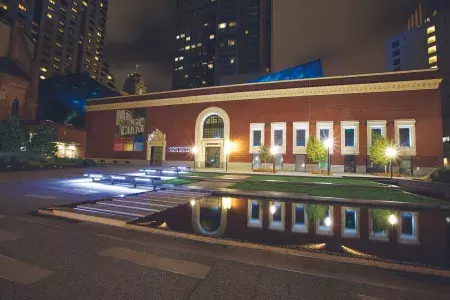 San Francisco Symphony at Davies Symphony Hall
Founded as an orchestra for the people just five years after the 1906 earthquake, the San Francisco Symphony has offered innovative programs that provide a mix of classical and new music for more than 100 years. With performances more than 200 days each year, from Mahler to pops, it's easy to find a concert you'll love that fits into your trip.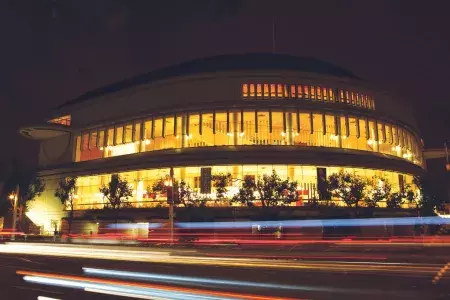 San Francisco Zoo and Gardens
The San Francisco Zoo and Gardens is an historic treasure with 1,000 endangered and rescued animals representing 250 species in 100 acres of lovely, peaceful gardens nestled against the Pacific Ocean. Their mission is to connect visitors with wildlife, inspire caring for nature and advance conservation action. The Zoo offers educational programs, keeper talks, fun rides and exciting events for children of all ages.
Buy Zoo Tickets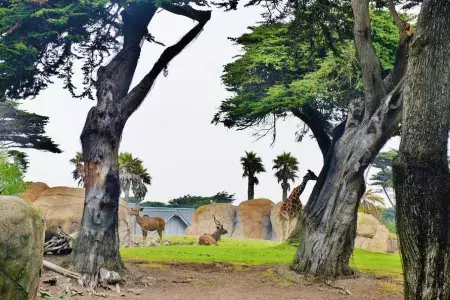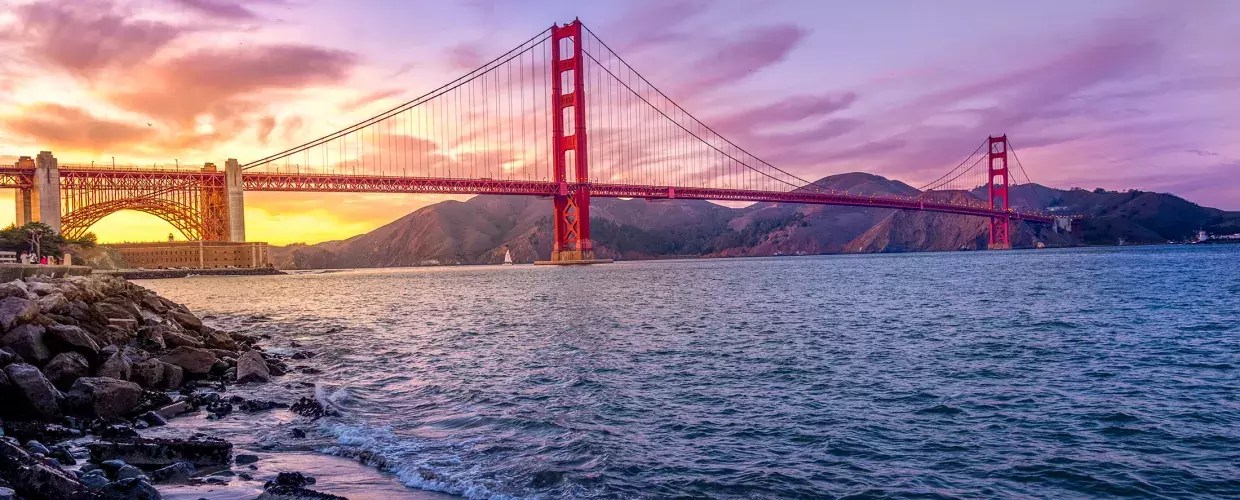 Stay Connected with SF
Sign Up for Our Newsletter
Be the first to know about upcoming events and festivals, new restaurants, special deals, and everything else happening in the City by the Bay.