Coit Tower, a gift to the city, is unmistakable in the skyline. Learn how to get there, the surrounding neighborhoods and fun facts.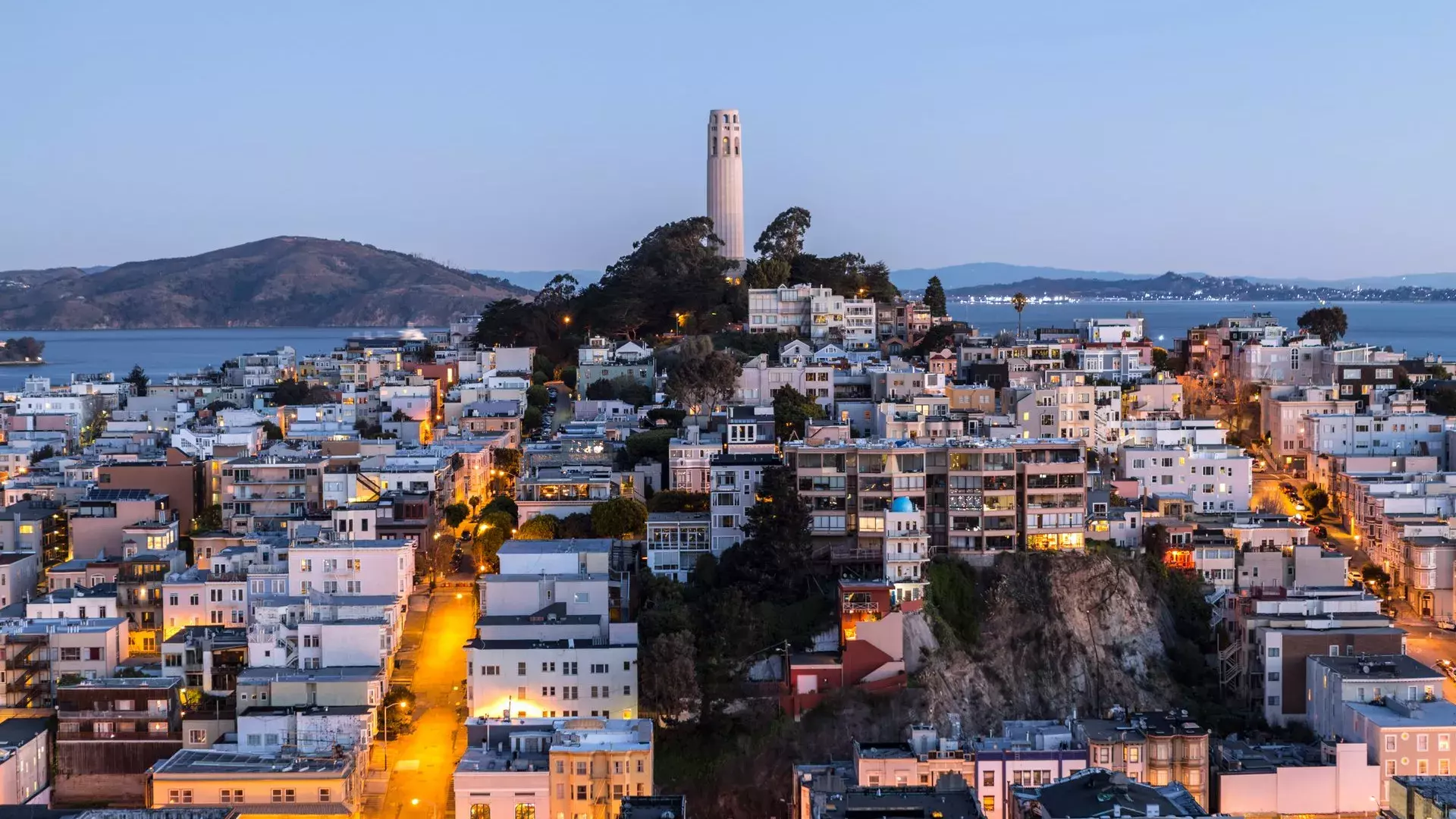 Coit Tower sticks out like a sore thumb, and for good reason. It's a defining characteristic of San Francisco's skyline. At the top of Telegraph Hill sits Pioneer Park where Coit Tower stands. This park covers an area of 4.89 acres (19,800 square meters) and was officially opened in the year 1876. This means it's much older than the tower, which was completed in the early 1930s. And like other iconic buildings in the city, Coit Tower is adorned with different colored lights.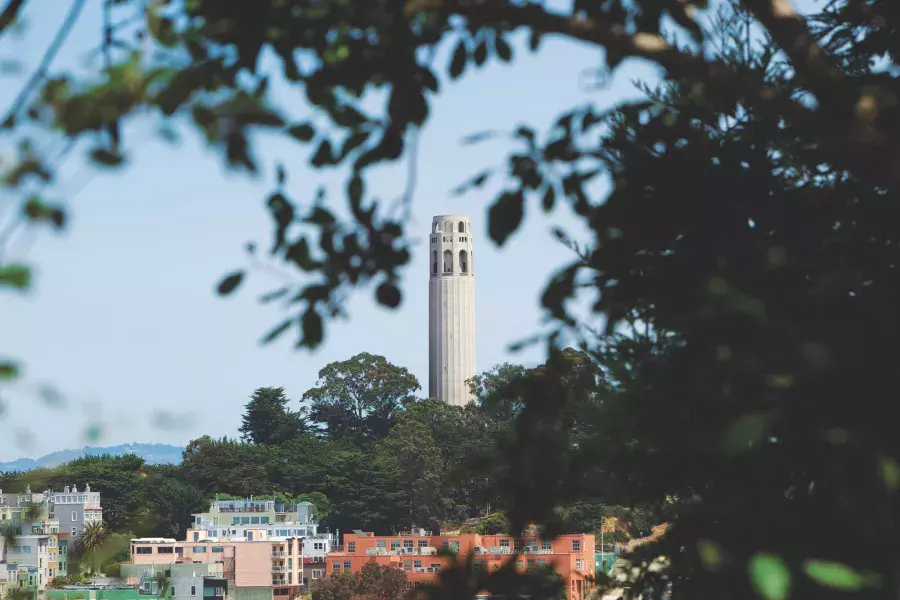 Movies featuring Coit Tower:
Dr. Doolittle (1998)
Homeward Bound II: Lost in San Francisco (1996)
Sister Act 2: Back in the Habit (1993)
The Enforcer (1976)
Pal Joey (1957)
The House on Telegraph Hill (1951)
The Falcon in San Francisco (1945)
After the Thin Man (1936)
History of Coit Tower
At the summit of historic Telegraph Hill sits the 210-foot Coit Tower, also known as Coit Memorial Tower. This elegant tapering column was built in 1933, the legacy of San Francisco's colorful Lillie Hitchcock Coit, who left a $125,000 bequest "for the purpose of adding beauty to the city which I have always loved."Henry Howard, the architect, came from the same architectural firm that designed San Francisco City Hall
The ground floor lobby is adorned with a series of fresco murals by some 30 local artists, depicting life in 1930s San Francisco. They were nationally controversial when opened to the public. The artists and murals were funded by President Roosevelt's New Deal pilot art program, the Public Works of Art Project. The project was a success; public buildings around the country were decorated with similar artwork. They remain a colorful, insightful look back to a difficult time in American history. Guided docent tours are available.
General Visitor Info
Advance elevator ride tickets to get spectacular 360 degree city views and reservations for guided docent led tours of the Tower murals are available on site.
Coit Tower Cafe
Open daily, 9:30 a.m.–6 p.m.
Just a few steps away from Coit Tower is the Coit Tower Cafe. The cafe menu includes a variety of hot and cold drinks, pastries, paninis, pizza by the slice and frozen yogurt. Please note that food and drinks are not allowed in Coit Tower.
How to Get There
Public transportation is recommended for visitors who want to see Coit Tower. From the downtown area, you can take either the #30 or #45 line to Washington Square, located at the corners of Union & Columbus and transfer to the #39 Coit Tower bus.
For additional information, routes and schedules, please visit the San Francisco Municipal Transportation Agency or call 415.673.6864.
Surrounding Neighborhoods: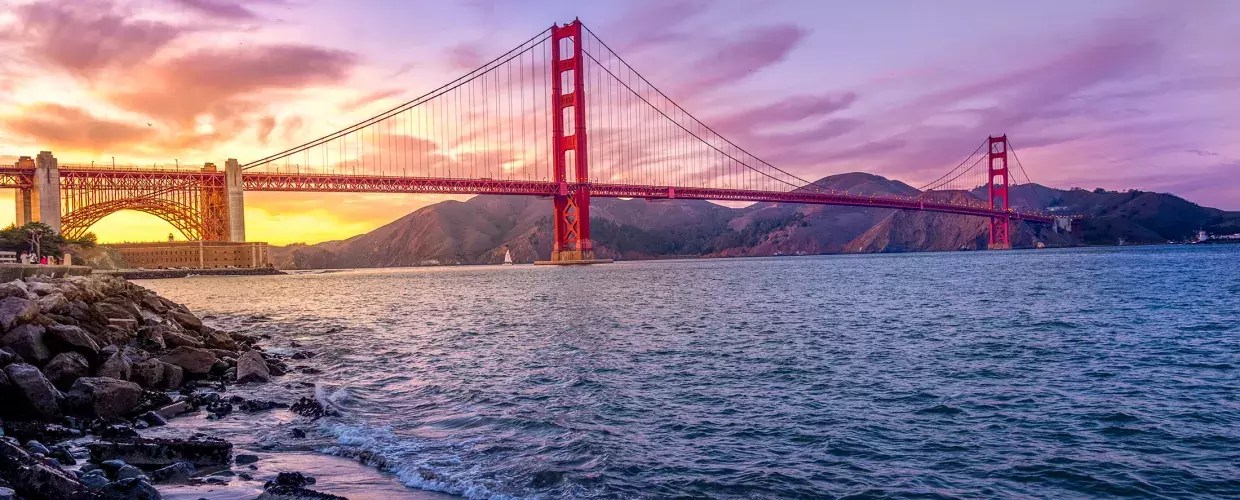 Stay Connected with SF
Sign Up for Our Newsletter
Be the first to know about upcoming events and festivals, new restaurants, special deals, and everything else happening in the City by the Bay.