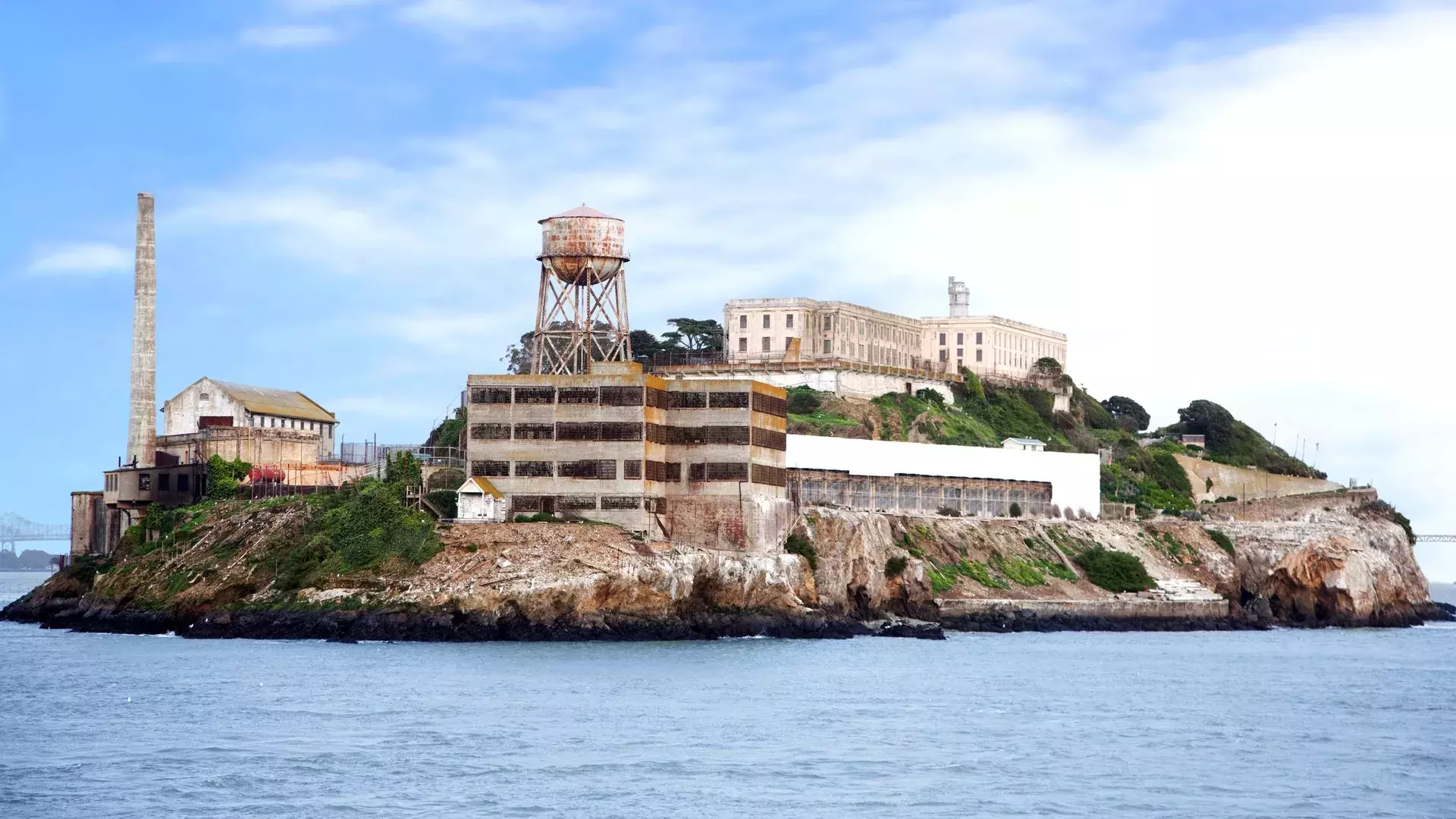 Dive Deep Into The History of Alcatraz
There's so much more to Alcatraz's story than its infamous prison.
Alcatraz Island is rated among the top three tourist attractions in the city, alongside the Golden Gate Bridge and the legendary cable cars. And that's for a reason.
Besides offering spectacular views of the city and the San Francisco Bay from its rugged shores, "The Rock" is steeped in history. From housing the most dangerous criminals in America to becoming a symbol of Native American resistance, the story of Alcatraz is so full of dramatic plot twists that it's no wonder the island has been the subject of many Hollywood films.  So, let's start at the beginning.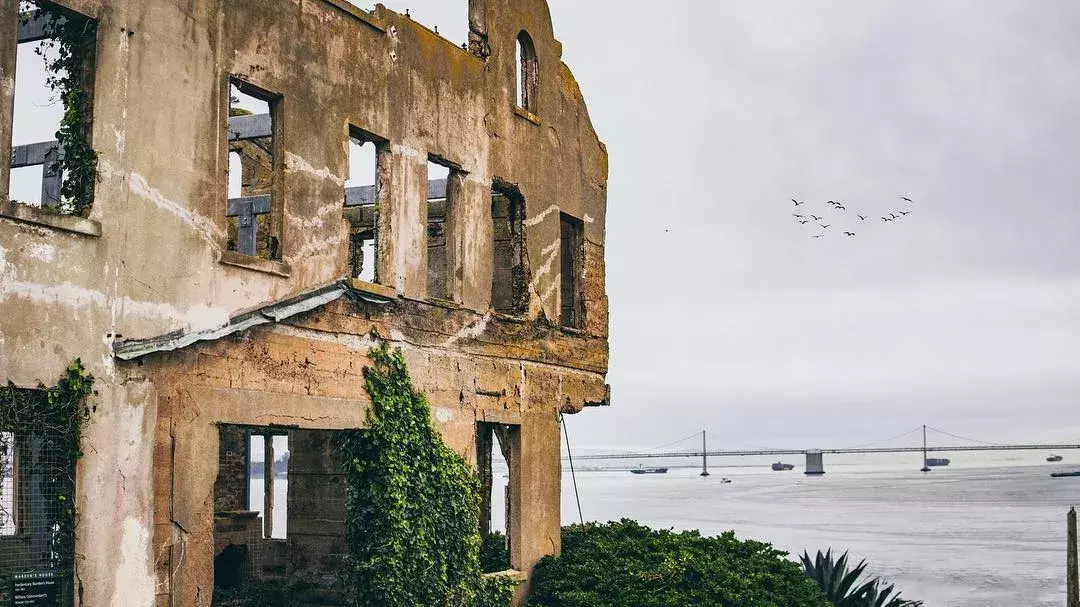 The Native History of Alcatraz
The Ohlone indigenous people occupied much of the San Francisco Bay Area for more than 10,000 years before Europeans arrived. Evidence shows that Alcatraz Island was not only an important transport hub for them, but it was also a food gathering site. Eggs from large waterfowl were collected on the island and fishing off its shores was common. Evidence suggests that the island was also used as ceremonial site and to isolate community members who violated tribal laws, foreshadowing its later destiny.
European Colonization
In 1775, Juan Manuel de Ayala, a Spanish Naval officer who was chartering the California coast, entered the San Francisco Bay.  He named the island La Isla de las Alcatraces because it was covered in large pelicans, which he mistakenly took for Northern gannets (alcatrace in Spanish). Just a year later, Franciscan missionaries arrived in San Francisco by land, setting up Mission Dolores and a presidio (military outpost) on the bays edge.
An American Fortress
Alcatraz Island was turned into a military outpost designed to protect the entrance to the bay from invasion, as it lies at a strategic location facing the open sea. The United States took the island in the Mexican-American War of 1848 and by 1859, after extensive construction and fortification, Alcatraz was the most powerful military fortress west of the Mississippi. It also became home to the west coast's first light house.
Even before it officially became a prison, Alcatraz was used by the U.S. military to hold prisoners because the ice-cold waters and strong currents surrounding it made escape virtually impossible. During the Civil War, confederate sympathizers were sent to Alcatraz. In 1895, a number of Native Americans, particularly Hopis from Arizona, were sent to the island for resisting the U.S. government's land decrees and educational programs.
Alcatraz Prison: The Early Years
From 1898 onward, the island's prison population continued to grow, spurred on by the Spanish-American War. In 1907, it was named an official military prison and in 1912, a 600-cell holding complex was completed on Alcatraz (which still stands today) along with a mess hall and hospital to serve it.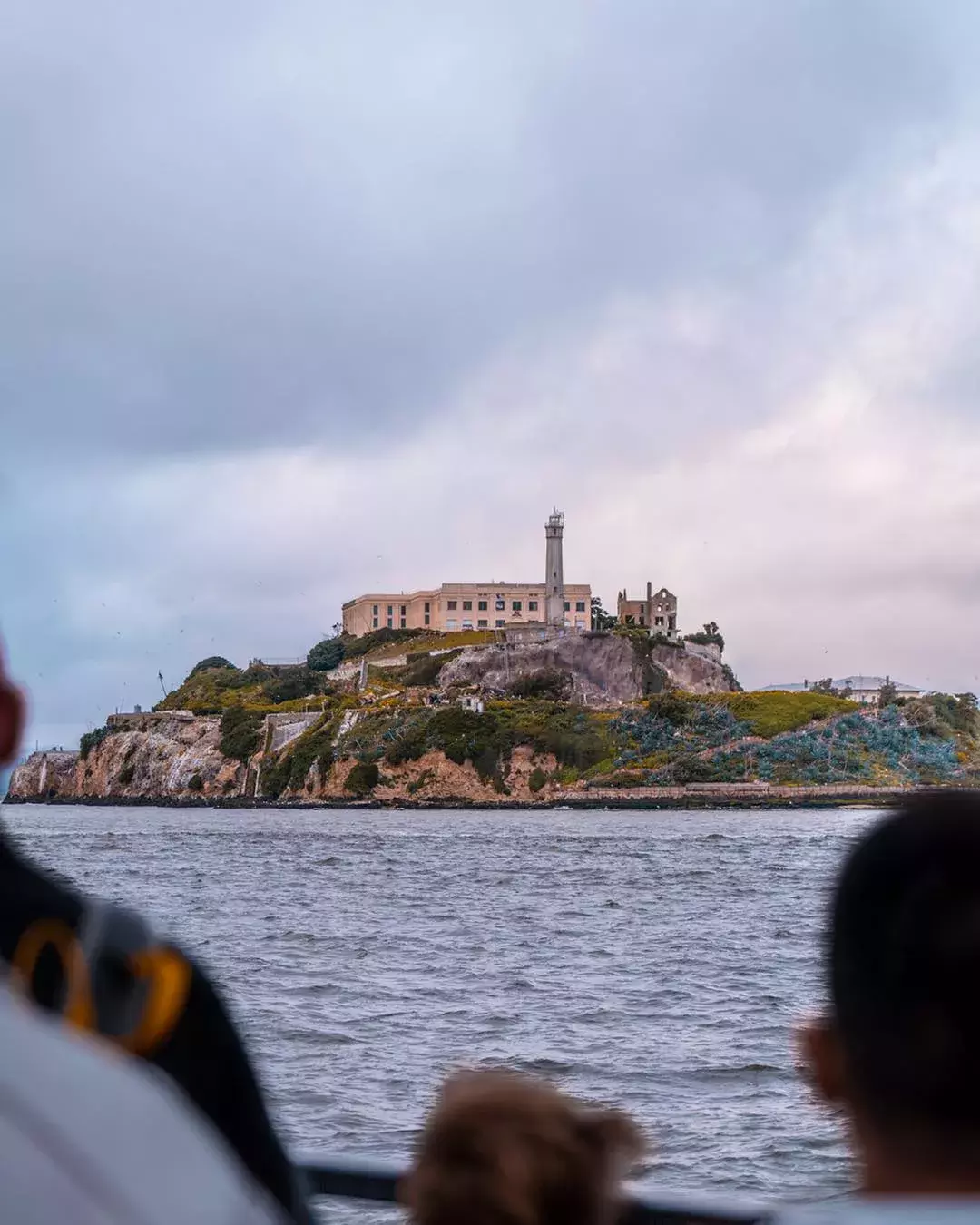 Alcatraz Prison: Gangster Days
In 1933, the U.S. Department of Justice took control of Alcatraz Island and turned it into the nation's top maximum-security penitentiary. Meant to hold America's most "incorrigible" criminals, it was retrofitted to be even more secure. Each prisoner had their own cell and there was one guard on duty for every three prisoners—all to make escape impossible.
In many ways, the creation of Alcatraz as a maximum-security prison was caused by a single factor: prohibition. With the outlawing of alcohol in 1920, the United States experienced a crime wave unlike anything ever seen before in the nation's history—and this crime was organized.
Perhaps the most notorious resident of Alcatraz was Al "Scarface" Capone, who served four years here after wardens realized he was still running his Chicago-based crime ring from his prison cell in Georgia. Another famous Prohibition Era gangster, George "Machine Gun" Kelley, served 17 years at Alcatraz on a kidnapping charge. A gangster listed as "Public Enemy Number One" by the FBI, Alvin "Creepy Karpis" Karpowicz served 25 years at Alcatraz, more time than any other inmate.
The Birdman of Alcatraz
No Alcatraz alumni is as interesting as Robert "The Birdman" Stroud. A self-taught ornithologist who kept and studied birds during his time at Leavenworth Penitentiary, Stroud was transferred to Alcatraz after he stabbed and killed a prison guard. Diagnosed as both a genius and a psychopath, he wrote several books about ornithology while in prison, and even discovered a cure for a common avian hemorrhaging disease. 
Burt Landcaster, who personally met with Shroud, depicted his life in the 1962 film "The Birdman of Alcatraz", available on Amazon Prime, which was based on a book by Thomas E. Gaddis.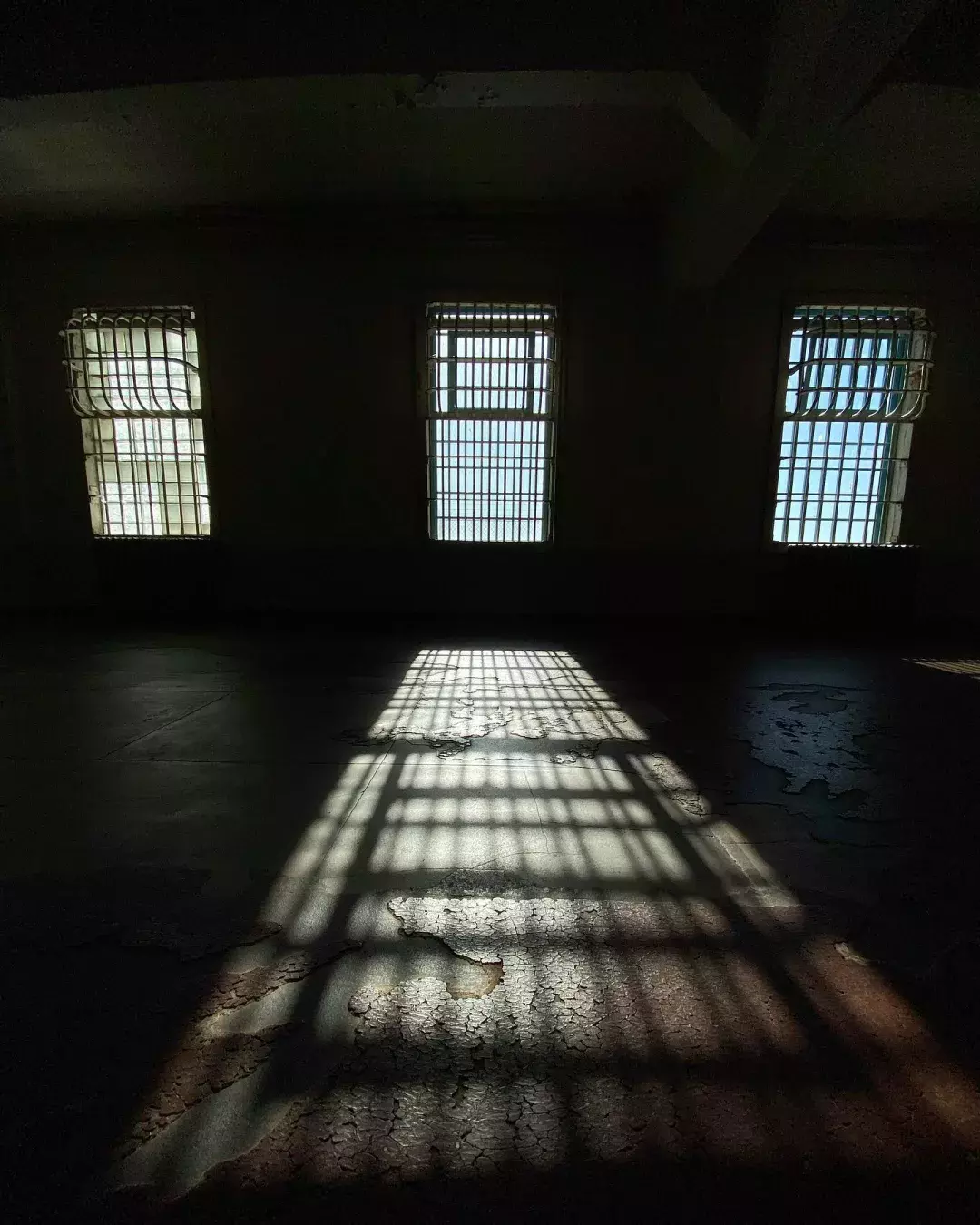 The Battle of Alcatraz
On May 2, 1942, residents of San Francisco, alerted by wailing sirens, gathered on the waterfront to watch smoke rising from Alcatraz Island. A group of prisoners, led by bank robber Bernard Coy, had broken into the prison gun gallery. Arming themselves and setting other prisoners free, they took several guards hostage and demanded a boat to get them off the island. The rebellion soon turned into a shoot-out and the military arrived to help the police and guards. The cell block that Coy and his gang had taken over was attacked with grenades, setting it on fire.
The prisoners resisted for as long as they could, but eventually, after three of the ringleaders died, they gave up the struggle. Two guards were also killed and 14 were injured. The 48-hour siege has been dubbed "The Battle of Alcatraz" and has been depicted in several movies including the TV miniseries "Alcatraz: The Whole Shocking Story", which is told through the perspective of inmate Clarence Carnes, one of the key instigators of the escape attempt.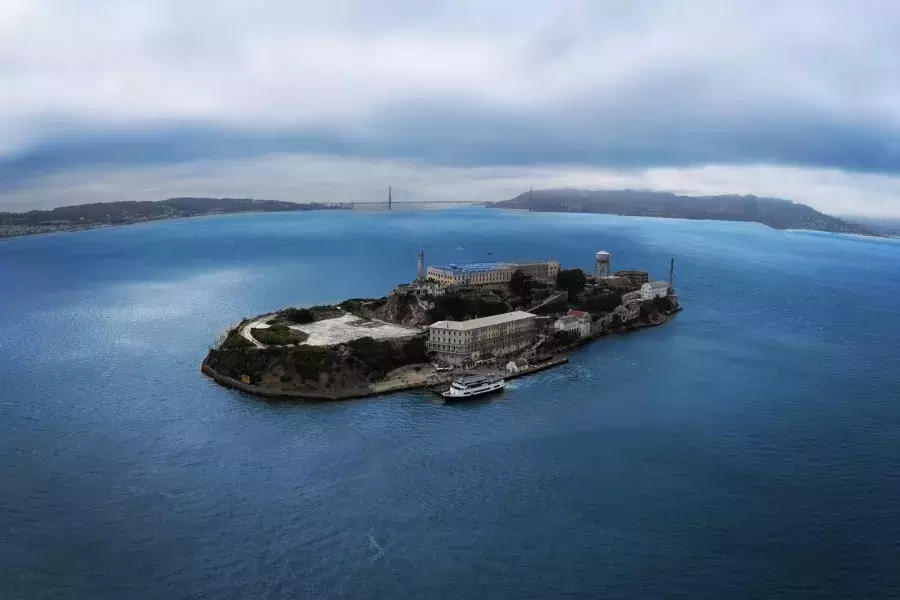 Has Anyone Escaped from Alcatraz?
According to the Federal Bureau of Prisons, during the 29 years that Alcatraz was a high security penitentiary, there were 14 different attempts at escape involving 36 different prisoners. All of these men were either caught or died during the attempt, except for three—but whether they successfully escaped remains a mystery.
On June 12, 1962, prison guards found the beds of Frank Morris and brothers John and Clarence Anglin stuffed with dummies. According to the FBI, the prisoners used a homemade drill fashioned from vacuum cleaner parts to get into an unguarded utility corridor and then onto the prison roof, down to the shoreline, and then onto a raft patched together from more than 50 prison raincoats. Bits of the raft were found on shore, as well as a rubber sealed package of letters related to the men, but traces of the three have never been discovered.
Nobody knows the fate of these three men, but the FBI says it's "unlikely" they survived.
Alcatraz Prison: Closing Time
Alcatraz Prison was officially closed on March 21, 1963, by Attorney General Robert Kennedy. With crumbling facilities and the expense of having to ship all food and supplies, it was not financially feasible to keep the island penitentiary in operation. Mental illness and suicide were also common on Alcatraz, as prisoners said that being able to see life go on as normal just across the water was torturous. All in all, Alcatraz housed more than 1,500 men over the course of its 29 years as a prison.
The Occupation of Alcatraz
In November of 1969, a group of nearly 80 Native Americans, led by Richard Oakes of the Mohawk Nation, took over Alcatraz Island and occupied it for almost two years. Calling themselves the "Indians of All Tribes", the movement intended to build a school and cultural center on the island, as well as establish a permanent community.
The movement cited the 1868 Treaty of Laramie, which states that abandoned state property can be ceded back to Native Americans. While the Nixon Administration opposed the occupation, it gained widespread support among many Americans, including actor Jane Fonda and rock group Creedence Clearwater Revival, who visited the island and donated money to the cause. However, in June 1971, President Nixon sent federal troops to clear the island and the occupation came to an end.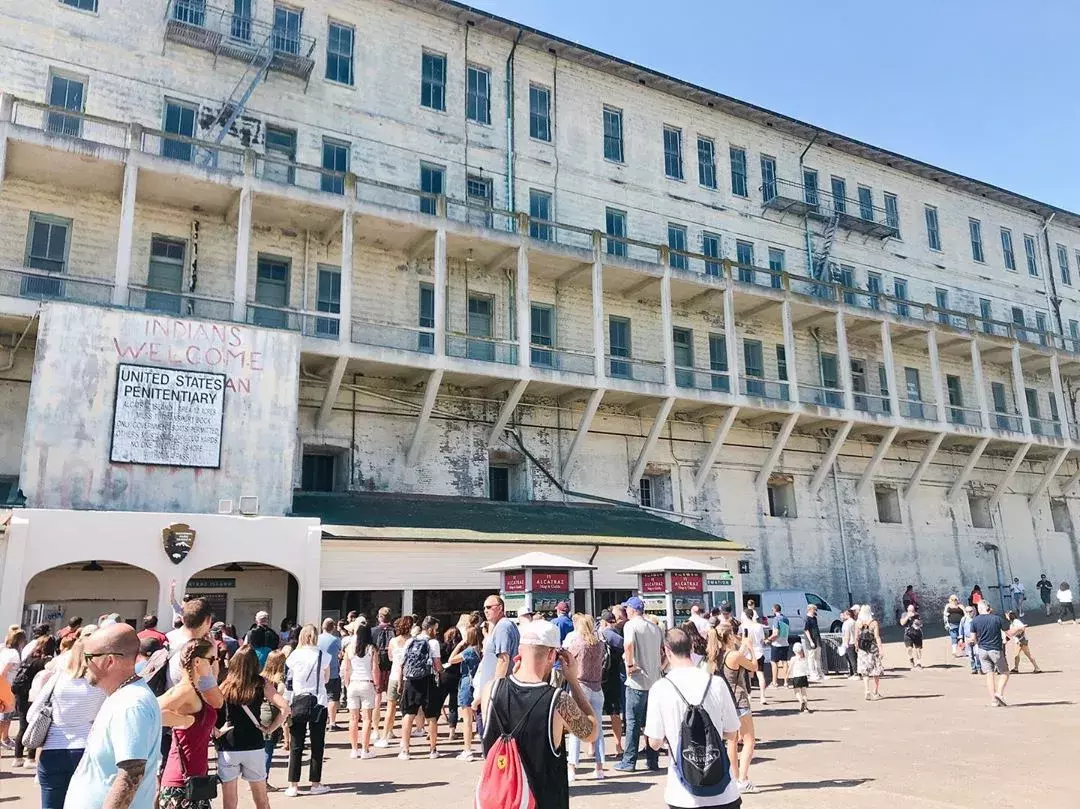 The National Park
In 1972, the Golden Gate National Recreation Area was created by Congress, placing Alcatraz Island under the control of the National Park Service. Now, more than 1 million people visit Alcatraz Island every year, making it one of the top tourist attractions in the entire country. A fascinating historical site, important monument to Native American rights, and a natural wonderland that offers spectacular views of the Golden Gate Bridge and the San Francisco Bay Area, the island has become a true San Francisco icon and must visit attraction.
---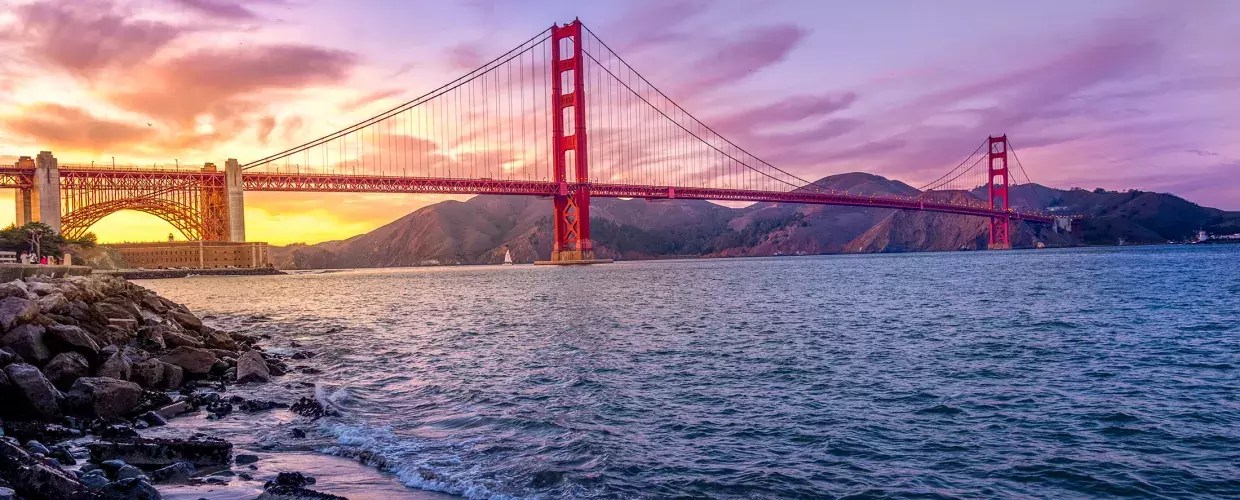 Stay Connected with SF
Sign Up for Our Newsletter
Be the first to know about upcoming events and festivals, new restaurants, special deals, and everything else happening in the City by the Bay.