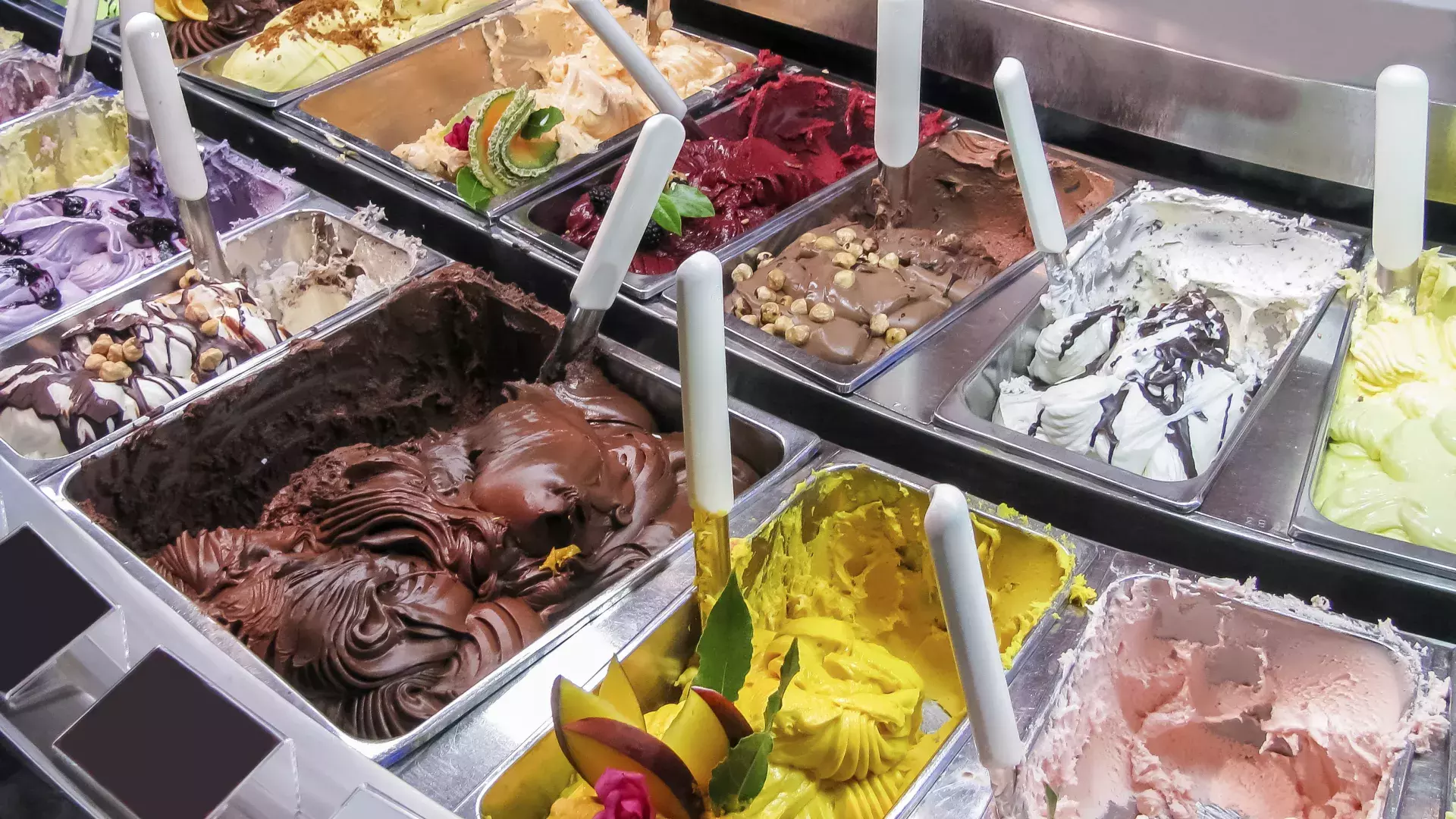 Discover Tri-Valley's Ice Cream Trail
Visit Tri-Valley, located in the East Bay, and explore the multiple flavors on their Ice Cream Trail.
The Tri-Valley Ice Cream Trail is a must for fans of the frozen treat, featuring 14 ice cream or gelato shops across the region. It's the only ice cream trail in the Bay Area.
Real ice cream fanatics will want to cover the trail to receive a free ice cream scooper from Visit Tri-Valley. Simply visit any five ice cream shops, stamp your passport, and stop by Visit Tri-Valley's office to redeem. Or, follow @visittrivalley on Instagram and post five scoop pics with #trivalleyscoop.
Download the Tri-Valley Ice Cream Trail's passport here.
Participating Tri-Valley ice cream locations include:
Danville
Smallcakes
95 Railroad Ave.
Answering the question "Maybe a cupcake will help?" with a strong cupcake selection, Smallcakes specializes in cupcake-inspired ice cream and a 'Smallcakes Smash' cupcake and ice cream confection.
Sweet Street
301 Hartz Ave.
Check out this fun nostalgic candy and gelato store, with its fudge, truffles, toys, and more, located in the Danville Clock Tower.
Yersen Gelato Cakes
9000 Crow Canyon Rd.
Take home one of their signature gelato cakes.
Livermore
Loard's
1875 Second St. and 2187 First St.
Loard's still serves its original recipes, which won gold at the 1952 California State Fair.
Paleteria y Neveria Mi Lindo Michoacán
4424 Las Positas Rd.
Paleteria y Neveria Mi Lindo Michoacán has over 60 flavors of paletas along with delicious ice cream bars, scoops of ice cream, and other traditional snacks.
Pleasanton
Flavor Brigade
929 Main St.
Originally from Philadelphia, Flavor offers Italian water ices and frozen bananas in addition to its ice cream.
Icicles
647 Main St
Watch the crew freeze the ice cream and roll it up in front of you, customized per order.
Meadowlark Dairy
57 Neal St.
Founded in the early 1900s, Meadowlark was the first certified dairy in California and has also operated as a drive-thru since 1969.
---