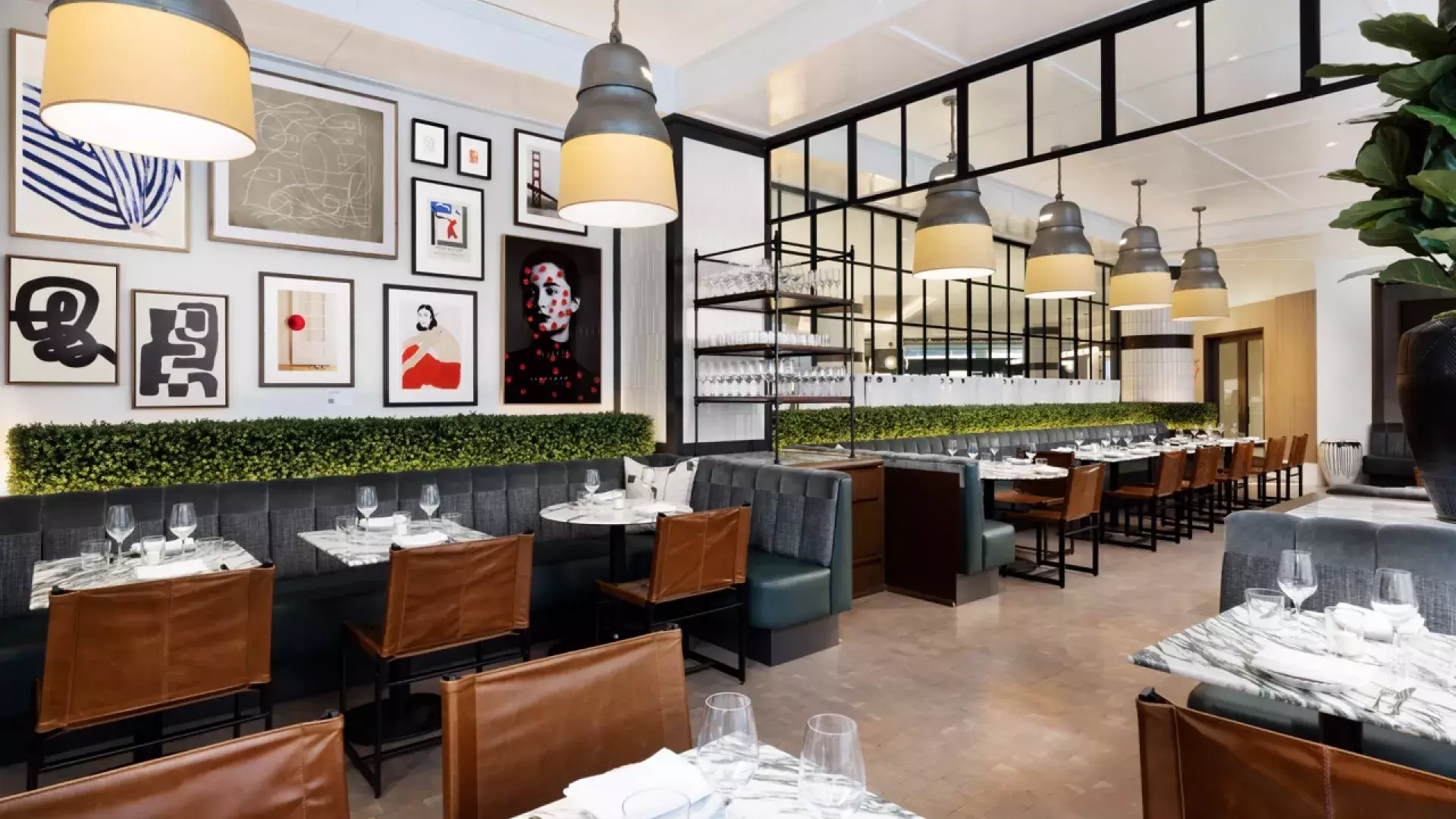 Great Hotel Restaurants in San Francisco
Don't just stay here; eat here! Some of San Francisco's hotels are home to exceptional restaurants.
You're headed to San Francisco for its iconic views and signature swagger. The rumors suggest there's nothing like an epic helicopter tour over the bay followed by drinks in Central Market...and the rumors are true. Of course, you need to stay fueled up for your adventures in the City by the Bay, and your next good meal may be closer than you think. Thanks to an influx of culinary talent in the city, hotel restaurants are getting their hands on some of the best epicurean innovators around. Here are some hotels that take dining way beyond fresh sourdough bread and Joe's Special.
The Cavalier
360 Jessie St.
Calling all Anglophiles: The Cavalier in Hotel Zetta is bringing upscale English pub fare to San Francisco. Recycled cathedral lights and polished marble floors create an atmosphere fit for a queen, while the menu will satiate the hunger of even the most discerning diner. Begin your culinary odyssey with oysters and crispy brussells sprout chips, and move on to a mind-blowing take on classic fish and chips.
Chambers
601 Eddy St.
The sign behind the bar at this Phoenix Hotel restaurant says "Be Amazing," and it appears the venue has taken its own advice to heart. The dark decor adds of Chambers a mysterious vibe to the dining room, while packed bookshelves and artistic lighting can make you feel at home. Spend your romantic evening enjoying the chef's tasting menu, or sink your teeth into a New York strip steak or house burger topped with aioli and manchego.
Dirty Habit
12 Fourth St.
When you're looking to knock the socks off your date, Dirty Habit in Hotel Zelos is the place to be. Its rooftop location gives it an advantage over most San Francisco restaurants with fresh air and views to kick your meal off right. Considering the soothing combination of glamorous decor and comforting fire pits, you might just stay at the restaurant and bar until the last call. In the meantime, nosh on Chef Justin Koenig's international fare, including ricotta dumplings and foie gras torchon.
La Société Bar & Café
50 3rd Street
The newly renovated Hyatt Regency SF SOMA showcases La Société Bar & Café, a contemporary French brasserie inspired by bountiful California produce. Explore their classic French dishes, served in a chic and comfortable space. Don't forget to try their overwhelming selection of French and California wines or their eclectic cocktail selection showcasing French spirits. Stop by for breakfast, happy hour, or try their impressive dinner menu. 
Luce
888 Howard St.
Luce serves American cuisine, but we're not talking street cart hot dogs. On the contrary, this restaurant at the InterContinental San Francisco is serving exquisite fare that ranges from king salmon confit to Pacific halibut poached in California olive oil. From the swirl on the marble floors to the creative way the food is plated, Luce makes your dining experience an artistic one.
MKT
757 Market St.
Stationed in the Four Seasons, MKT takes its farm-to-table mission seriously; but it's not just the fresh eats that will have you coming back for more. The restaurant also boasts killer views of San Francisco from its fifth-floor location, as well as some seriously genius craft cocktails. Even drink ingredients are sourced from the region, so you're getting a truly local experience. Grab a table and delight in devouring royal sweet scallops or grilled swordfish.
OneUp
345 Stockton St.
Natural lighting and sleek decor set the stage for your wonderful meal at OneUp, located in the Grand Hyatt. An upscale American bistro with a decidedly NorCal flavor, the menu here is curated by chef Kevin Villalovos. Using fresh ingredients and hearth ovens, the creative concoctions served include stout-braised short ribs, pan-roasted teriyaki salmon, and classic cioppino. Thursday through Sunday, you can enjoy the live music of local artists while you dine.
Parallel 37
600 Stockton St.
Situated in the Ritz-Carlton and headed by Chef Michael Rotondo, Parallel 37 has a menu focused on locally-sourced ingredients and market-fresh goodness. The perfect place for a sophisticated night out, the restaurant's commitment to keeping things natural is also translated to the decor. Chic slate floors and exposed wood beams combine to create a trendy ambiance. The dinner menu has items such as herb-crusted rack of lamb, organic roasted chicken, and seared octopus.
---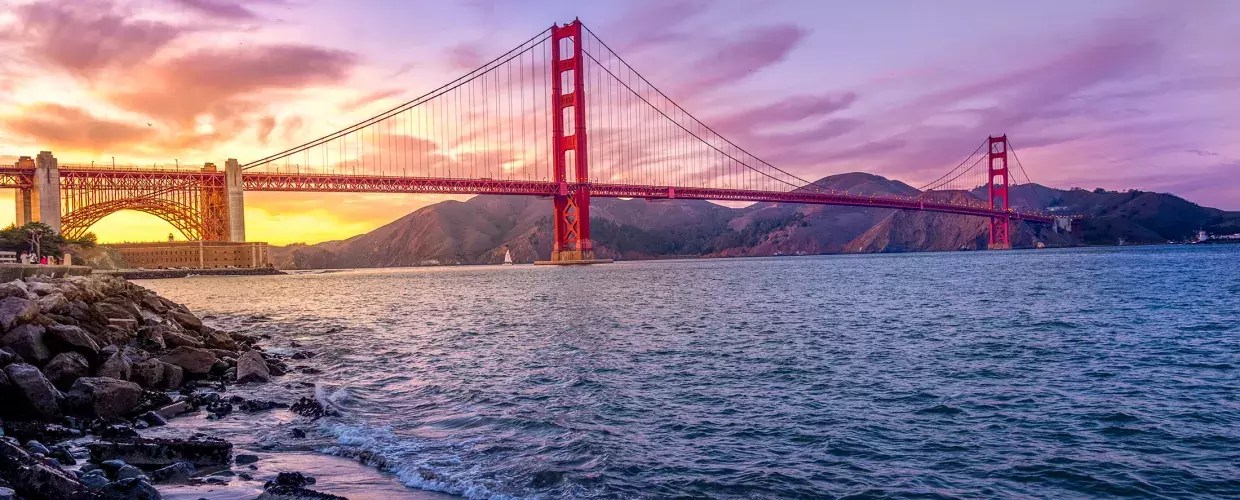 Stay Connected with SF
Sign Up for Our Newsletter
Be the first to know about upcoming events and festivals, new restaurants, special deals, and everything else happening in the City by the Bay.