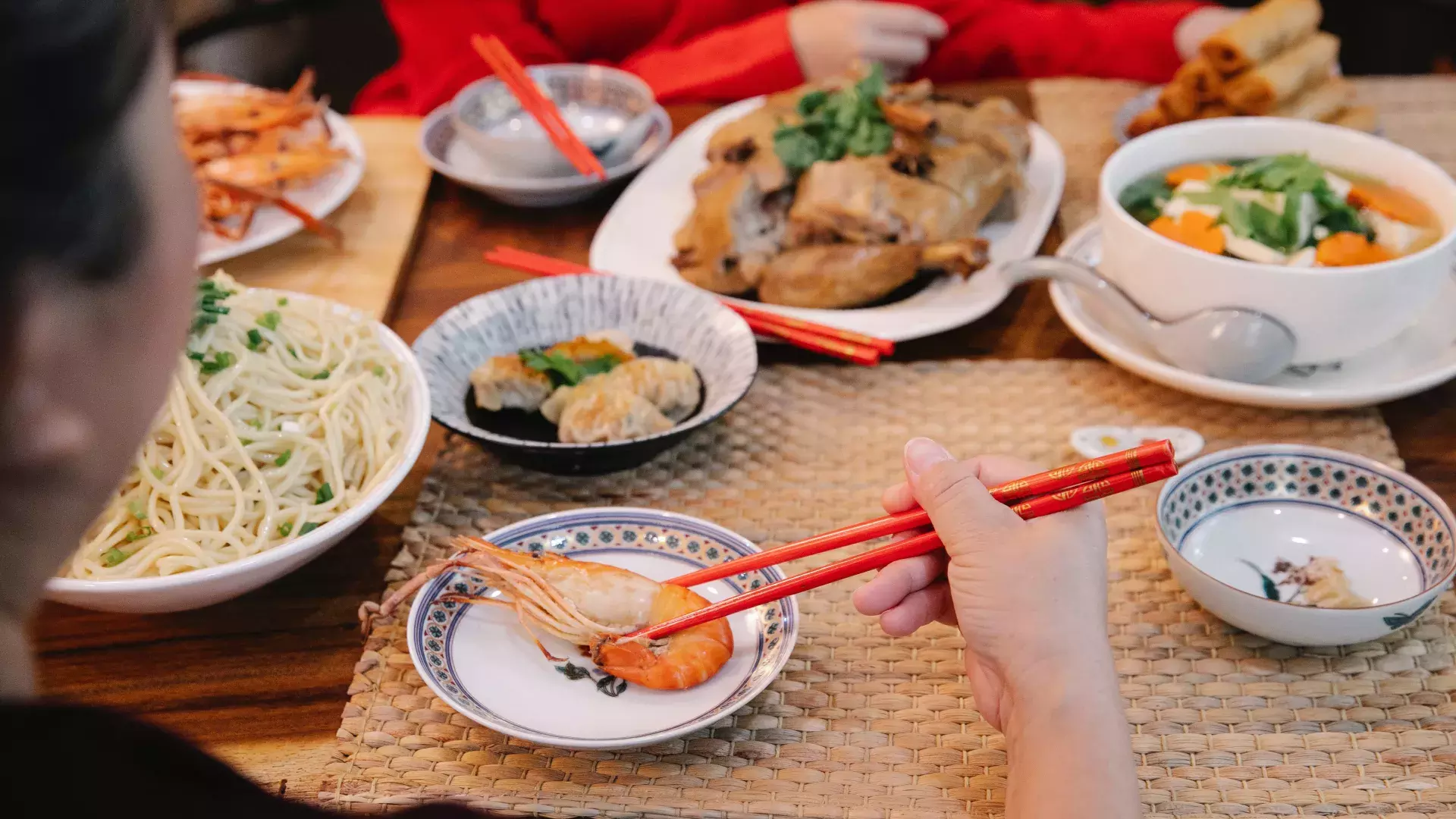 Best Chinese Restaurants in San Francisco by Neighborhood
San Francisco is home to the first and oldest Chinatown in North America, as well as a large Chinese population. These two reasons alone mean there is delicious Chinese food around every corner.
With so many amazing options, we understand why choosing where to eat can be difficult. That's why we're coming in to save the day and give you the ultimate guide to the best Chinese restaurants in the city by neighborhood.
Castro
Mama Ji's
4416 18th Street
Mama Ji serves the Sichuan home-style cooking that she grew up on. This is a popular Chinese restaurant in the neighborhood. Most Popular Dishes: Shrimp and cilantro dumplings, chongqing chicken.
Chinatown
China Live
644 Broadway
A must-eat in San Francisco popular with locals and tourists alike, China Live provides a deep dive into Chinese gastronomy. Brought to you by George Chen, this award-winning culinary destination is described as "splendid," "elegant," "sought after" and voted "The Most Beautiful Restaurant" by Eater. Their outdoor tables are highly coveted and upstairs is a cold drinks bar (be prepared for a wait during prime times). Don't miss a chance to shop at their marketplace store, which is open daily. You might even want to take home their signature Peking Duck Fat Popcorn, a 2022 Good Food Award winner. For a truly memorable dining experience, head to Eight Tables for an elaborate multi-course meal. Most Popular Dishes: Sheng Jian Bao (SJB) pan-fried pork dumplings and "Peking Duck" in sesame pockets.
House of Nanking
919 Kearny Street
Sitting on the border of Chinatown and North Beach, House of Nanking has been welcoming regulars since 1988. To get people in the door and fed quickly, the wait staff will choose for you if you take too long to decide what to order. Don't worry: every dish from the kitchen is spectacularly delicious. Most Popular Dishes: Crispy honey beef, sizzling rice soup.
Mr. Jiu's
28 Waverly Pl.
From Chef Brandon Jew comes Mr. Jiu's, a high-end Chinese restaurant with a California accent in a restored historic space with high style. Mr. Jiu's is recognized globally with its Michelin Star. Most Popular Dishes: Peking style roast duck, beef chow fun.
R&G Lounge
631 Kearny St.
Since 1985, R&G Lounge has been known for the best Chinese food in San Francisco. They will always be known as the restaurant Anthony Bourdain went to and would not stop talking about. Most Popular Dish: Live Crab with Salt & Pepper.
Z&Y Restaurant
655 Jackson St.
Home to the spiciest food in the neighborhood, including their mouth-numbing chicken, Z&Y dishes will leave you in tears (which is a good thing). Most Popular Dishes: Chicken with explosive chili pepper, spicy numbing beef tendon.
Civic Center/Hayes Valley
Dumpling Home
298 Gough St.
Dumplings are everywhere in San Francisco, even in the trendy Hayes Valley neighborhood, where you'll find Dumpling Home among the many French or Italian restaurants and wine bars playing vinyl records. What is wonderful about Dumpling Home is that it is as inventive as the rest of the neighborhood, yet it's fast, casual and a great walk-up spot. No reservations needed. Most Popular Dishes: Fresh cucumber with garlic, juicy pork bao, numb & spicy pork xiao long bao and green onion pancake.
Glen Park
Shanghai Dumpling King
696 Monterey Blvd.
Shanghai Dumpling King makes a trek to the cool, foggy Glen Park neighborhood well worth it. They specialize in Shanghai-style dumplings. Their soup-filled dumplings warm everyone's heart and fills their stomachs. Most Popular Dishes: xiao long bao (pork & chive and spicy).
Mission District
Mission Chinese Food
2234 Mission St. (in Lung Shan Restaurant)
Out of a nondescript Chinese restaurant came a Sichuan pop-up that became so popular, it took over the space permanently. Mission Chinese Food continues to be popular for their unique take on Chinese food. Get there early to put your name on the wait list. Most Popular Dishes: Kung pao pastrami, salt cod rice, thrice-cooked bacon.
Noe Valley
Eric's Restaurant
1500 Church St.
Looking for a homey Chinese experience outside of Chinatown? Eric's is the spot for you. Sit in the dining room among numerous orchids and enjoy delicious Hunan Chinese food. Most Popular Dishes: Sesame beef, walnut prawns, shanghai chicken.
Richmond
Hong Kong Lounge
5322 Geary Blvd.
A few blocks from Dragon Beaux, Hong Kong Lounge packs the house to the brim every weekend for their delectable dim sum options. There will always be a line, but that's because it will always be delicious. Most Popular Dishes: Duck.
Spices!
294 8th Ave.
Some say Spices! is the restaurant that was the inspiration for Mission Chinese Food. We say it's delicious and so do a lot of other people. If you are adventurous, you'll want to go here. They have dishes you can't find anywhere else. Most Popular Dishes: Stinky tofu with pork intestine.
SoMa
Henry's Hunan
110 Natoma St.
Situated on an alley between New Montgomery Street and Second Street, Henry's Hunan is a family-run restaurant known for authentic and tasty Hunanese food at great prices in a welcoming atmosphere. In business since 1974, they serve up spicy dishes, so don't forget to tell them your desired level of spiciness. Most Popular Dish: Henry's Special with shrimp, scallops, chicken and vegetables.
Yank Sing
One Rincon Center
A San Francisco landmark dating back to 1958, Yank Sing serves internationally acclaimed, award-winning Hong Kong-style dim sum, individually hand-crafted by skilled chefs. Most Popular Dishes: Steamed pork buns, sesame balls.
Sunset
Kingdom of Dumpling
1713 Taraval St.
Located in the Outer Sunset, Kingdom of Dumpling serves delicious steaming dumplings. They offer more than 20 different kinds. Most Popular Dishes: Pork and shrimp dumplings, pork and chive dumplings.<
San Tung
1031 Irving St.
San Tung is a popular no-frills Chinese restaurant, and locals pack the place every night. San Tung is the reason people go out to the Inner Sunset. Most Popular Dishes: Dry fried chicken wings, fried green beans.
Union Square
Happy Lamb Hot Pot
405 Mason Street
A truly fun San Francisco experience is a Mongolian-style hot pot, a make-your-own meal. Happy Lamb Hot Pot is satisfying for meat eaters and vegetarians alike at all levels of the desired spiciness. With both vegan and meat options, choose one of the nine different broths (from mushroom broth to marrow broth) and more than 30 protein options. Gather a group and warm up on a cool night with hot pot! Most Popular Choices: American Kobe Beef and New Zealand lamb.
Roving
The Chairman Truck
We would be remiss if we didn't include a food truck on our list, especially one as popular as The Chairman. Their baos are inspired by the original street food of Asia. It's bold, spicy, unique, fast, and flavorful. Most Popular Dishes: Tender pork belly, spicy chicken.
---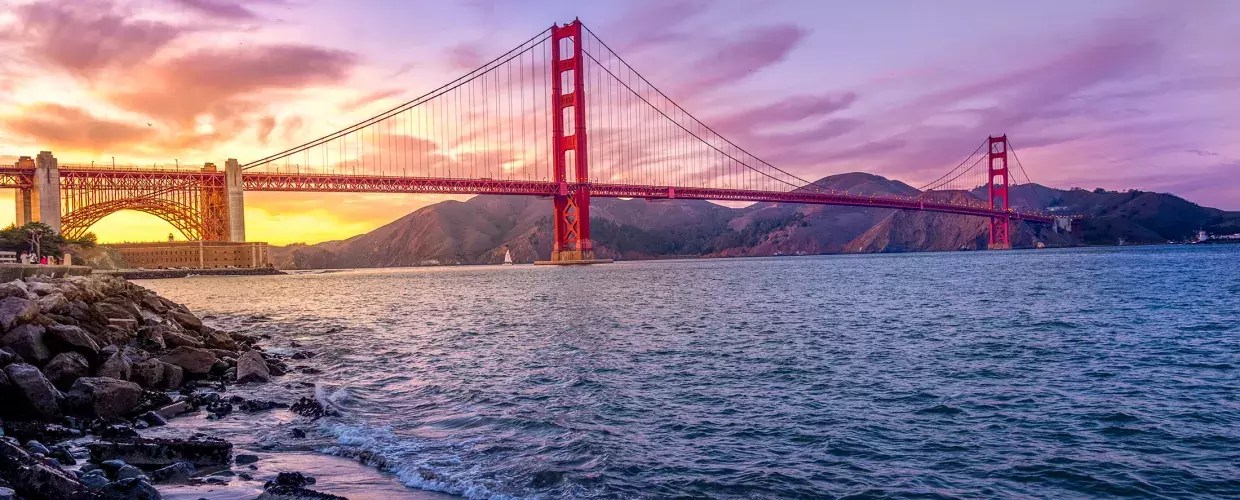 Stay Connected with SF
Sign Up for Our Newsletter
Be the first to know about upcoming events and festivals, new restaurants, special deals, and everything else happening in the City by the Bay.