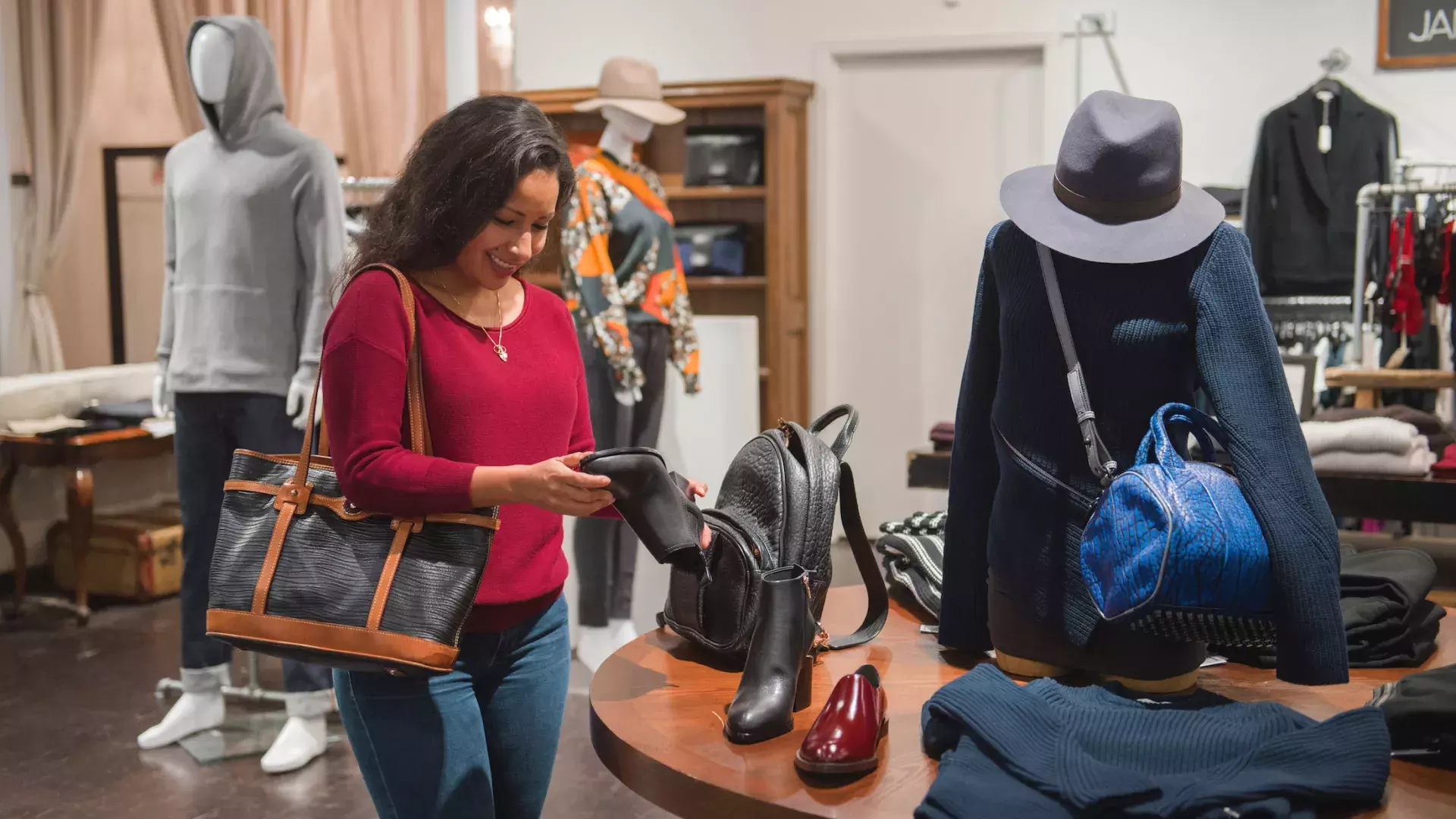 The San Francisco Shopping Guide to the Mission
San Francisco's oldest and most vibrant neighborhood is full of unique stores you should visit—and its great restaurants can fuel you through a shopping spree.
The Mission District's rich arts and culture scene permeates throughout the neighborhood. And where there's art, there are many shops with unique finds. Whether you're looking for clothing, trinkets, or something in between, you're likely to find it in the Mission. The neighborhood also has terrific places to eat, so a pit stop or two during your shopping spree is a must. These are our top picks for places to shop in San Francisco's oldest neighborhood.
Where to Shop
Dog Eared Books
900 Valencia St.
Dog Eared Books is known for its soothing atmosphere that invites you to relax and browse the shelves for your next favorite book. Whether you love that new book smell or prefer the thrill of saving cash on gently used paperbacks, Dog Eared Books has got you covered. You may even stumble on some unique publications here, as this store carries local literature and small press books. You can find books on sale for as little as about $5 each, while hardcovers can run upwards of $30.
Reformation
914 Valencia St.
If you're looking for a clothing store that happens to sell eco-friendly apparel, you'll find it at Reformation, which happens to be in the same building as Dog Eared Books. Not only are most of the clothes here made with natural or recycled fibers, but the shop's sustainable practices are also on point. Plus, the fitting rooms are high-tech, allowing you to choose your own lighting. They also have touch screens you can use to select clothing in different sizes or colors as needed, at which point the clothing will be brought to your fitting room. Prices range from about $35 to $300, so there are options for every budget here.
Pirate Supply Store
826 Valencia St.
If you're in search of a cool gift shop, stop by the Pirate Supply Store when you're in the Mission. Whether you're trying to find a unique gift for a friend or just seriously into pirates, this is the place to go when you need an eyepatch, compass, skull flag, pirate hat, or pirate-themed signs for around the house. As a bonus, the proceeds go toward the writing workshops the owners host for local children and young adults. Whether you spend $5 or $50 here, it's going toward a good cause.
Topdrawer
980 Valencia St.
If the idea of writing workshops has inspired you to write, head down the street to Topdrawer, which specializes in selling pens and pencils of all kinds. Of course, it's hard to fill a whole store with just writing instruments, so you can find other goodies here, too. The point of Topdrawer is to offer you helpful tools you can use in life: notebooks, charging cables, keychains, sunglasses, and more. Topdrawer also strives to make it easy for you to live your life on the go, so here you'll find durable backpacks and totes, water bottles, rain gear, and bento boxes. If it's useful and makes your life easier, you can buy it at Topdrawer, typically for $12 to $200.
Gravel and Gold
3266 21st St.
This boutique shop is known for its selection of funky, fun apparel, bags, jewelry and home goods. From rompers and earrings to lipstick and cheese boards, this independent, woman-owned shop has something for everyone. The owners even make it a point to host workshops and support artists as much as possible, resulting in you getting the chance to buy one-of-a-kind items for anywhere from $5 to $300.
Luz de Luna
3182 24th St.
If you're looking for a great mixture of Mexican crafts, artwork, jewelry, and more, stop by Luz de Luna on your next trip to the Mission District. Whether you want a painting that will remind you of your most recent trip to Mexico or are preparing to celebrate the Day of the Dead, this gift shop has what you need. While this store's specialty is religious antiques, you can also find hand-painted Mexican crafts, candles, soaps, and more. The prices are very reasonable, ranging from a few dollars to $75.
Serendipity Cards and Gifts
803 Valencia St.
If you're hoping to find a cute, cozy shop where you can browse greeting cards, maps, magnets, candles, and handicrafts from local artists, Serendipity Cards and Gifts should be on your list. Whether you want to send some postcards to family and friends during your stay in San Francisco or want a knick-knack to remember the city by, you'll find it here. Greeting cards range in price from $3 to $6, while small gifts tend to be $10 to $30.
SYSTEM
786 Valencia St.
SYSTEM is the retail experience of DSPTCH, a San Francisco-based manufacturer that focuses on making products that are both practical and stylish. Some of the useful items you'll find here include backpacks, camera cases, apparel, and accessories. So If you're looking for some no-nonsense gear that doesn't sacrifice style, SYSTEM should be on your list of stores to visit. Expect to spend anywhere from $18 for a keychain or bottle case to $200 for a sturdy backpack you can take anywhere.
Where to Eat
El Techo
2516 Mission St.
This rooftop restaurant is the place to be when the weather is cool in San Francisco (which is just about every day). When you grab a seat on this open-air patio—which is situated on top of its sister restaurant, Lolinda—you'll get amazing views of the Mission District as you eat delicious Latin American dishes. If you can make it here for happy hour (Monday through Friday between 4 and 6 p.m.), you can get a drink for $4 to $7, or small plates for $5 each. If you come here midday on the weekends for a quick break from shopping, you'll get brunch for about $14 per plate, while you can expect to pay about $20 per entrée at dinner.
Dandelion Chocolate
740 Valencia St.
You're going to need a sweet treat at some point after hours of shopping, so be sure to stop in at Dandelion Chocolate. This well-known chocolatier sells handmade candy bars, cocoa beans, hot cocoa, brownies, and other tasty treats. Not only can you buy dessert for yourself here, but you can also find gifts for others, ranging from boxed chocolate sets to chocolate maker kits. If you end up loving the chocolate here as much as most people do, visit the location a few blocks over on 16th Street, as you can schedule classes, tastings, and factory tours there! The prices at Dandelion Chocolate range from about $5 for treats to $200 and up for large gift sets.
Arizmendi Bakery
1272 Valencia St.
Whether you're looking for a quick snack or a pizza to share, you'll find lots of fuel when you come to Arizmendi Bakery. This local eatery is known for having the best muffins, cookies, fresh-baked bread, and pizza! Come here for breakfast, lunch, or a sweet treat as you make your way around the Mission. You can get a snack or sweet for about $1 to $3 each or a whole pizza for $20.
Panchita's #2 Pupuseria
3091 16th St.
No word on where you can find Panchita's #1, but Panchita's #2 is a low-key family-run restaurant specializing in an El Salvadorian delicacy, pupusas. Proudly serving the Mission District since 1989, Panchita's goal is to provide great tasting and high-quality food for all those who visit. Pupusas stuffed with pork, beans, and cheese, piled with cabbage slaw are served until 2:30 a.m. Friday and Saturday, so this is the spot to hit up well after you're done shopping.
Wes Burger 'n More
2240 Mission St.
Wes Rowe has put the fun back into the Smashburger with the perfect crisp edges on a thin patty. You can keep your burgers all American, or you can go a little crazy and top it with like onion rings, jalapenos, or peanut butter and jelly.
Buddy
3115 22nd St.
After a day of shopping, it's definitely time to hit up the nearest buzzy, but definitely cozy neighborhood wine bar. With their natural wine selection and the fried mortadella sandwich, you'll want to keep coming back to Buddy. Oh, and lest we forget to mention: they spin vinyl records too. This ain't your parent's wine bar.
---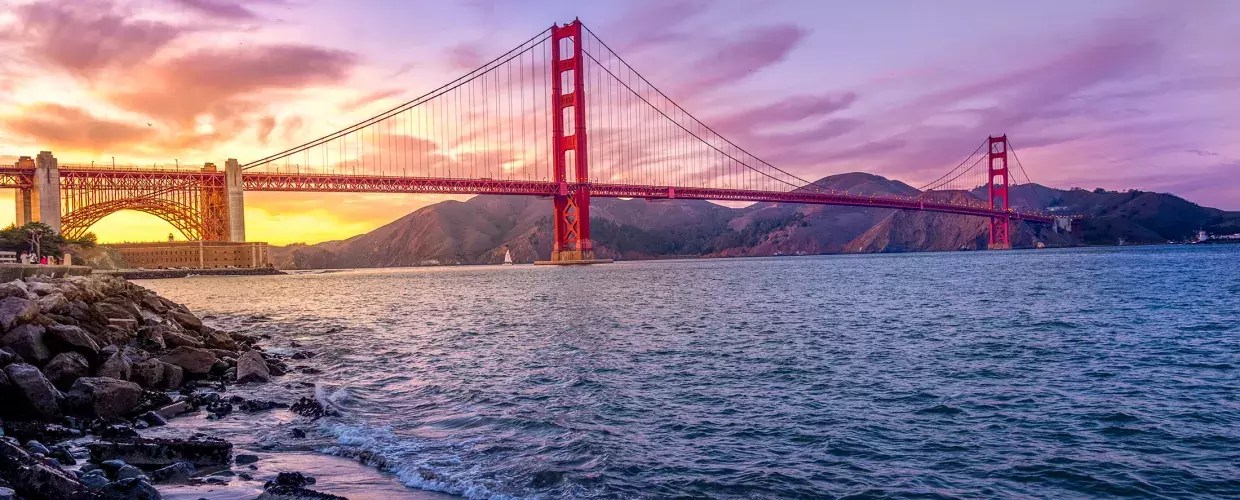 Stay Connected with SF
Sign Up for Our Newsletter
Be the first to know about upcoming events and festivals, new restaurants, special deals, and everything else happening in the City by the Bay.