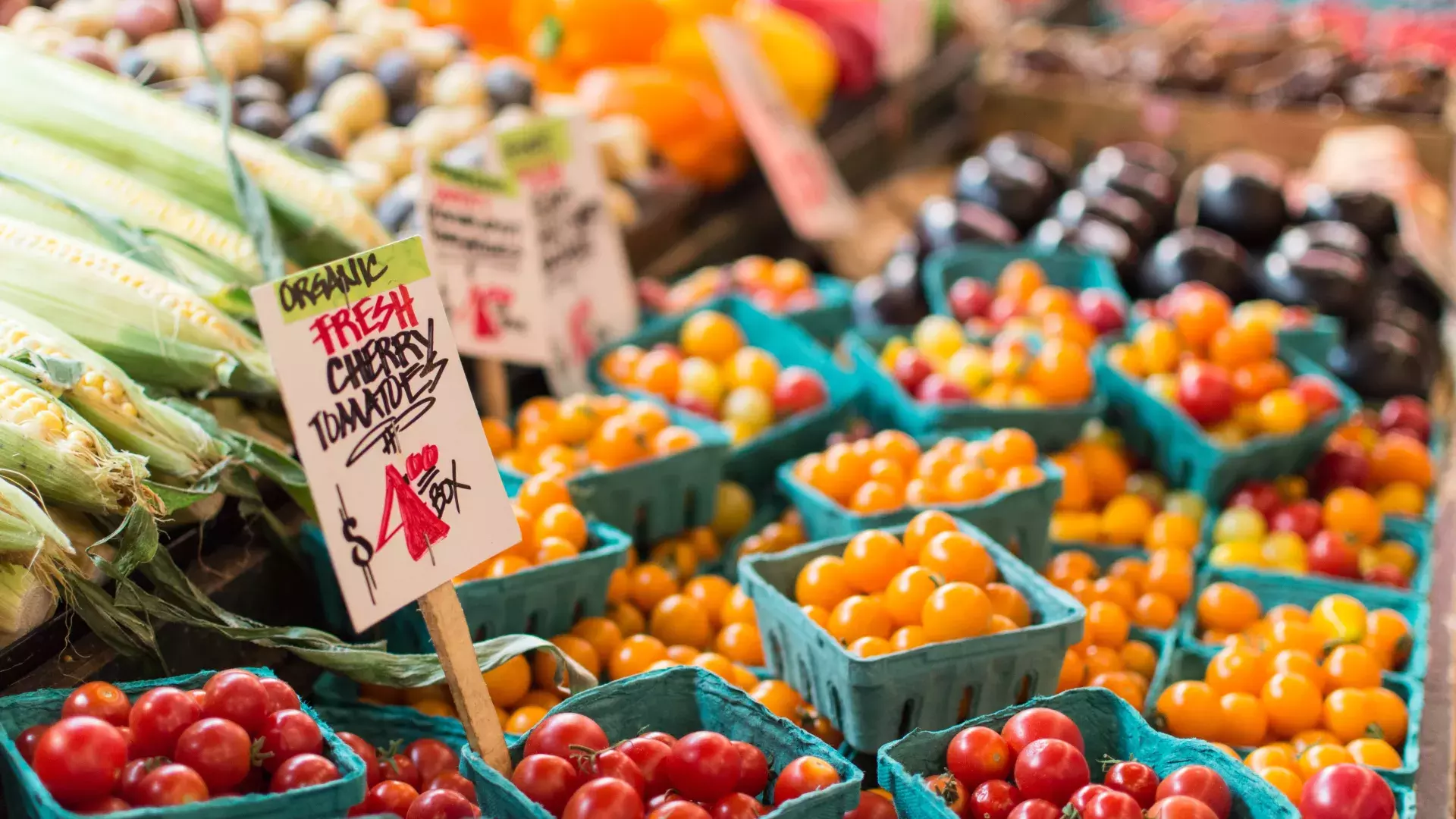 5 Farmers Markets

to Visit in San Francisco

Our motto: there are a farmers' markets happening somewhere in the city. With fresh produce year-round and with farms nearby, it's farm-to-table every day.
Every day of the week, there is a farmers market happening somewhere in the city. With fresh produce year-round and with farms nearby, it's farm-to-table every day. That's something not every destination can lay claim to (we're looking at you, Midwest and East Coast). While it would be impossible to feature all of them (many are small neighborhood markets), here are some of our favorites.
One Ferry Building
Ferry Plaza Farmers Market
The Ferry Building's Farmers Market is one of the nation's most well-known and admired markets, this is where you can truly witness the finest bounty of Northern California produce. You'll see local chefs elbow-to-elbow with avid home cooks at the Saturday market—it's the busiest (and biggest) of the three days. There are also live cooking demos on Saturday and a variety of food vendors where you can enjoy brunch, lunch and snacks; you'll also find some lunchtime vendors during the week. 
Open Saturday 8 a.m.–2 p.m., Tuesday and Thursday 10 a.m.–2 p.m., year-round, rain or shine.
Explore the Ferry Building Farmers Market
100 Alemany Blvd.
Alemany Farmers Market
Opened in 1943, this famous Saturday market was California's first farmers market. Prices are much more affordable here (you will often hear it referred to as "the people's market"). It draws families from all over, plus chefs who appreciate the variety of the many exotic Southeast Asian ingredients. Don't miss lunch from El Huarache Loco or Estrellita's Snacks. 
Open Saturdays dawn to dusk, year-round.
1182 Market St. #415
Heart of the City Farmers Market
This Civic Center market at United Nations Plaza is another "people's market," where you'll find many Asian ingredients and affordable prices, too. This is the city's only independent, non-profit, farmer-operated market, whose mission is to bring fresh and affordable produce from small farms to "the heart of the city." You'll find some prepared food vendors as well. 
Open Sundays and Wednesdays 7 a.m.–5 p.m.
Explore the Heart of the City Farmers Market
84 Bartlett St.
Mission Community Market
On Thursdays, Bartlett Street and 22nd Street close down and transform into an open-air marketplace, with various vendors from quality produce to cheesemakers and bakeries. There are also prepared foods, like the popular Roli Roti (famous for their porchetta) and music, too. This non-profit market has several admirable community programs and partnering businesses in the Mission that help support it. 
Open Thursdays 4-8 p.m. from March to November (Closed during the winter season)
Explore the Mission Community Market
2 Marina Blvd.
Fort Mason Center Farmers Market
On Sundays, Fort Mason Center transforms into a farmers' market and its proximity to the Bay and view of the Golden Gate Bridge certainly makes it one of the most scenic markets. The market is packed with vendors, offering beautiful seasonal produce and prepared foods, and families. You can enjoy a walk or bike ride around Crissy Field afterward. 
Open Sundays 9:30 a.m.–1:30 p.m., year-round.
Explore the Fort Mason Center Farmers Market
---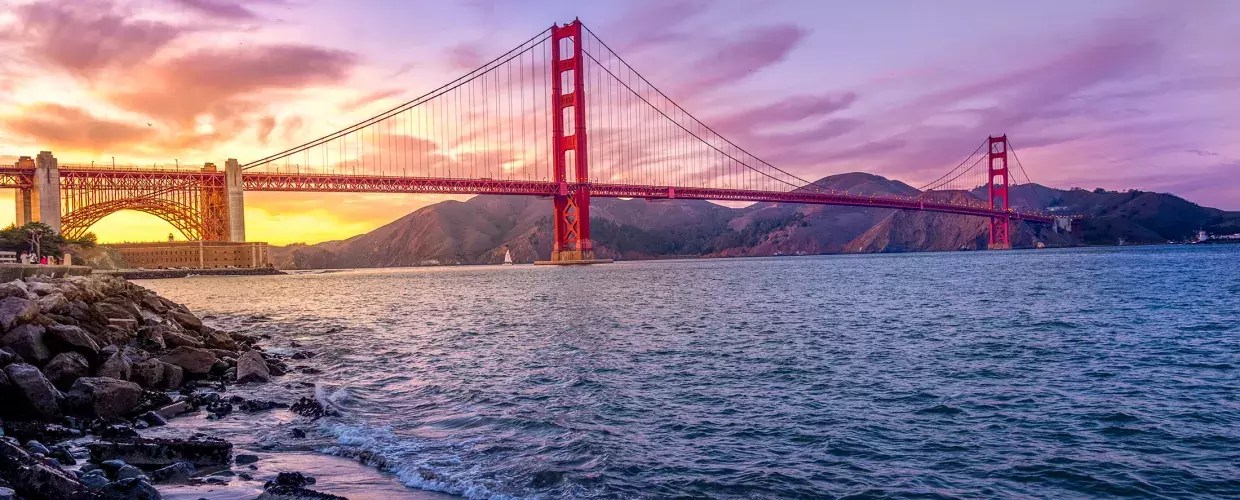 Stay Connected with SF
Sign Up for Our Newsletter
Be the first to know about upcoming events and festivals, new restaurants, special deals, and everything else happening in the City by the Bay.