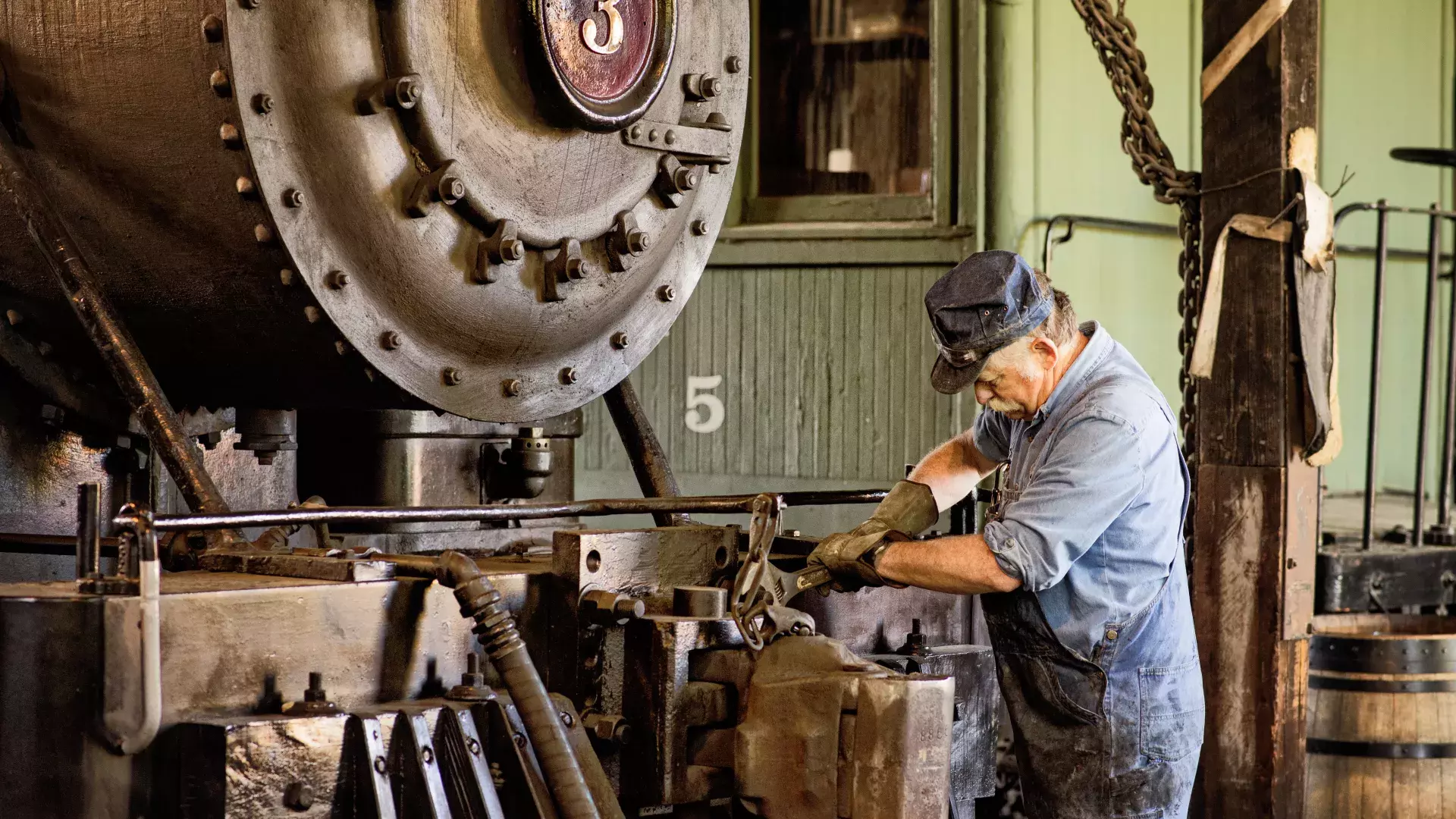 Visit Historic California in Toulumne County
Just two-and-a-half hours from San Francisco, Tuolumne County is a rich destination for California history and the gateway to Yosemite Park.
From Gold Rush-era hotels and saloons, to historic parks with preserved buildings from the 1800's, to small-town America fairs and festivals, Tuolumne County offers a wealth of experiences to showcase the past for today's visito
Gold Rush History
Tuolumne County's roots lie in the Gold Rush era of California. The town of Columbia emerged as an important center in the area and even once surpassed San Francisco in population. Current estimates indicate that only 30% of the region's gold has been extracted; in fact, a gold nugget found in Woods Creek in September 2016 weighed in at more than a pound. Today, visitors can try their own luck at prospecting with panning adventures in historic towns such as Columbia, Jamestown, and Groveland.
Old West Establishments
Today's guests can experience the region's history by staying in preserved establishments filled with Gold Rush era charm. The 1859 Historic National Hotel in Jamestown has rooms restored to replicate the past, and even accepts gold dust as legal tender. In Groveland, Hotel Charlotte offers a B&B option for Old West charm and is located across from the Iron Door Saloon, the "oldest continually operating drinking establishment" in California. Other historic drinking spots abound, including What Cheer Saloon in Columbia and the Willow Steakhouse & Seafood Grille in Jamestown, where legends persist of hauntings by the ghosts of miners long gone. And no drinking tour of the area is complete without sampling from the many tasting rooms of the wineries, cider makers, and craft breweries throughout the region. There's also a small bar with a big love for bourbon, with more than 150 kinds available.
Historic Parks
No visit to Tuolumne County is complete without a stop at Columbia State Historic Park. With its meticulously preserved buildings from the 1850s, Columbia was established in 1945 as a state park. Today, visitors can stroll through an Old West town with a working blacksmith, one-room schoolhouse, candle-maker, and an old-fashioned ice cream parlor and tea room. Authentic Wells Fargo stage coaches offer rides through town, and guided tours and presentations are available year-round. The site also often doubles as the setting for many famous period films, and fans of Little House on the Prairie and High Noon may recognize streets and buildings around town.
Open and free to the public, Columbia State Historic Park features two authentic period hotels for overnight stays, the Fallon and Columbia City Hotels. Located only 15 minutes away in Jamestown, Railtown 1897 State Historic Park preserves the historic core of the original Sierra Railway of California. Tours of one of America's last working and intact railroad roundhouses are available, and a ride aboard Sierra No. 3, the "most photographed steam engine locomotive in the world," made famous by its use in Back to the Future III.
Classic American Fairs and Festivals
Throughout the year, Tuolumne County offers classic American fairs and festivals with music, food, and parades. The celebration of the area's history is constant, with Native American and seasonal events such as the "Stories in Stone" tours through Columbia State Historic State Park's cemetery. The annual Harvest FestiFall showcases handcrafted arts and goods from makers in 1850's attire, complete with spinning and weaving demonstrations. The Christmas season shines in the region, with an annual craft fair in Sonora and an annual Las Posadas Nativity Procession in Columbia, where residents put an 1850's spin on the tale of Mary and Joseph's search for lodging.
For more information on Tuolumne County, area activities and the history of Yosemite's Gold Country, please visit the Tuolumne County Visitors Bureau online.
---