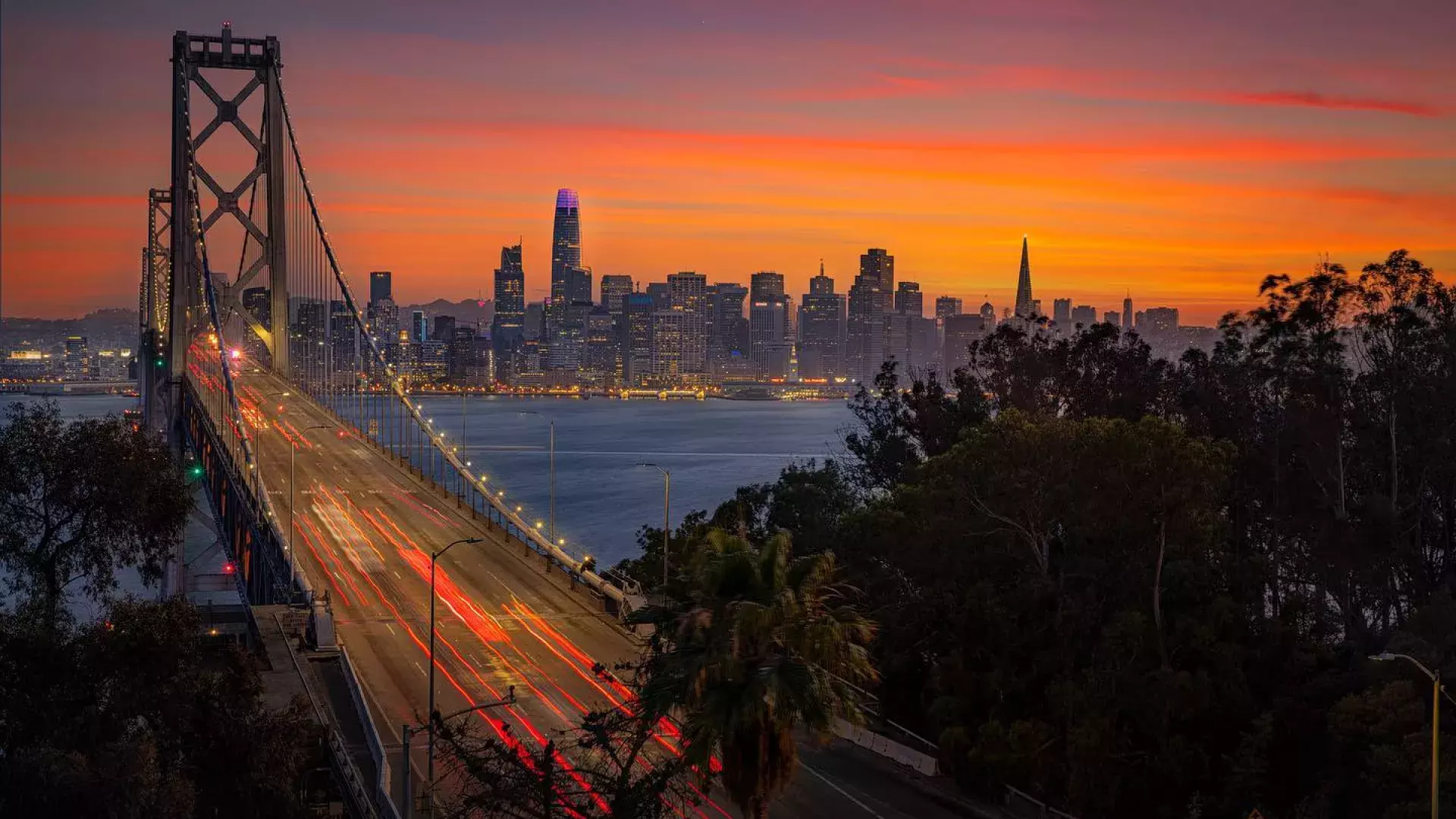 Transportation Basics:

How to Get to San Francisco from Oakland

Getting to San Francisco from Oakland International Airport is as easy as BART.
We love San Francisco International Airport, but depending on your point of origin, your schedule, or your budget, you may find a better flight to the Bay Area that touches down across the bridge in Oakland. Not to worry; Oakland International Airport is less than 20 miles from downtown San Francisco and there are a number of public and private transit options to get you from there to here. Follow our tips for getting to San Francisco from Oakland so you can begin your exploration of the City by the Bay in earnest!
All About the Clipper Card
First thing's first: whether you're getting to, from, or around San Francisco during your stay, having a Clipper Card will make your travels much easier. The Clipper Card is an easy way to use the various modes of public transportation throughout the Bay Area. Purchasing a Clipper Card gives you access to BART, Muni buses, Muni Metro, and cable cars. When you board, hold the card over a scanner and listen for the beep to make sure that you have an adequate balance on your card for your fare. Be warned: fines are steep and Muni personnel check frequently for fare evasion. Cards can be bought at multiple locations and refilled at Muni/BART stations.
BART
BART stands for Bay Area Rapid Transit and is one of the San Francisco Bay Area's most popular forms of public transportation. This regional rail network connects Oakland and the East Bay to San Francisco and the peninsula—and it's a convenient, affordable way to get from OAK to downtown SF!  
BART is located directly across from Terminal 1 in the Oakland International Airport baggage claim is. Take BART from OAK to Coliseum Station, then board a San Francisco/Daly City-bound train. BART stops at four downtown San Francisco stations that are an easy walk or short cab ride to most San Francisco hotels. 
BART fares are based on distance traveled; the greater the distance, the higher the fare. A round-trip fare from OAK to downtown San Francisco is $22. Buy your Clipper Card at the OAK BART station and load it with the necessary fare. Then place your card at the designated slot on an entry gate. Walk through and proceed to the platform. 
When you arrive at your destination, you must scan your Clipper Card again to exit the station. If you don't have enough money on your ticket to exit, don't worry. You can add  more at the Add Fare machine in the station.
Connecting transit options for some popular San Francisco destinations are noted below:
Embarcadero (First San Francisco Station)
Montgomery Street (Second San Francisco Station)
Powell Street (Third San Francisco Station)
Civic Center/UN Plaza (Fourth San Francisco Station)
Upper Market Street.
Van Ness Avenue.
The Castro and Civic Center districts.
All BART services close at midnight and resume at 4 a.m. on weekdays, 6 a.m. on Saturdays and 8 a.m. on Sundays. Extended hours are sometimes offered for special events.
Ride Shares
With app-based transportation services, including Lyft and Uber, you can arrange to ride with drivers using their personal, non-commercial vehicles via smartphone. These services pick up passengers outside the baggage claim on the second curb. Fares and travel times vary according to demand and traffic.
Taxis & Limousines
OAK is served by a number of taxi and limousine companies. 
---