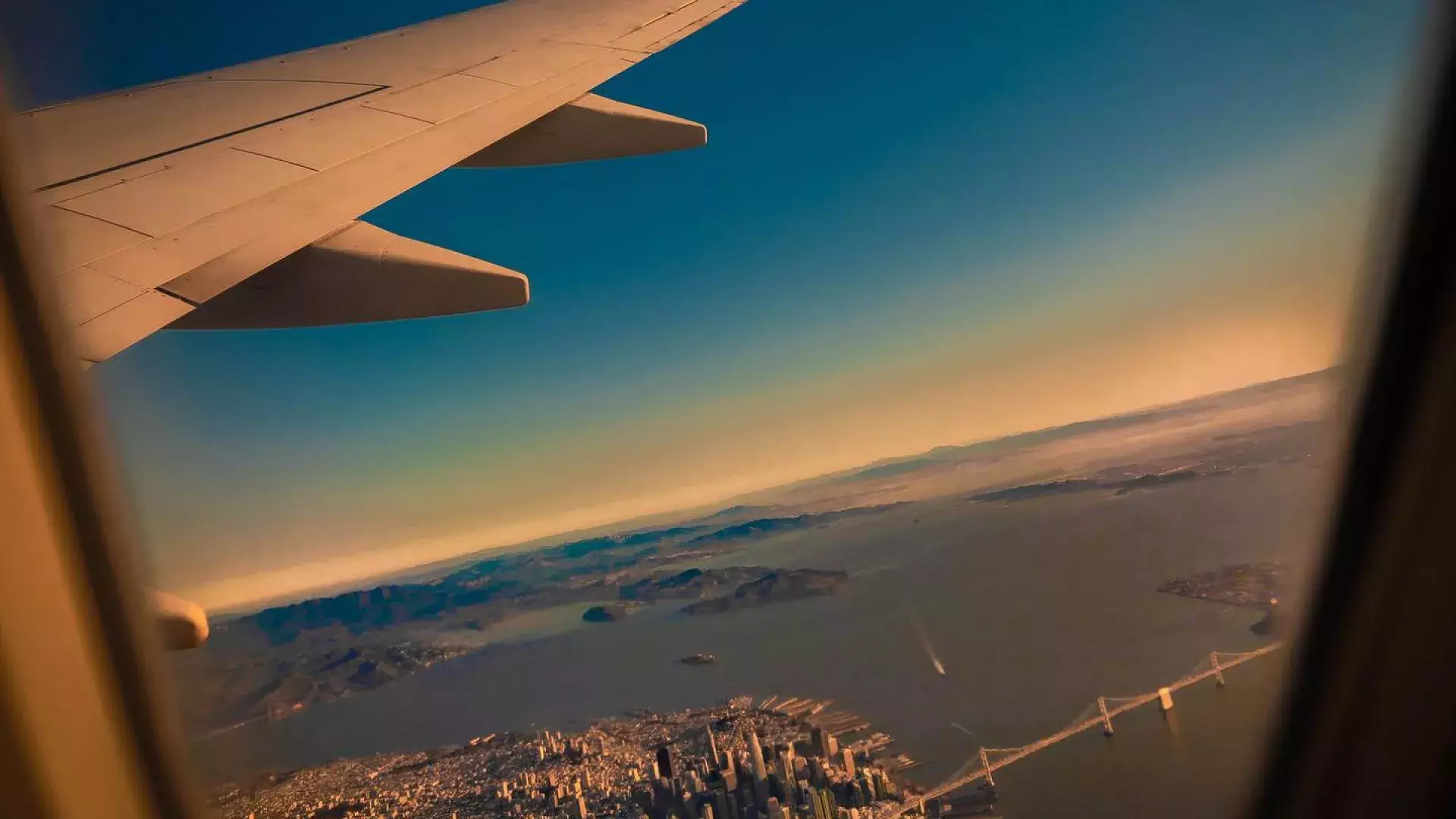 Transportation Basics: How to Get to San Francisco from SJC
With Caltrain or an airport shuttle, getting from San Jose to San Francisco has never been easier.
The Norman Y. Mineta San José International Airport (SJC) is located at the northern end of San Jose, where Highway 101, Interstate 880, and Highway 87 meet. SJC is the smallest airport in the Bay Area despite being located in the most populous city. While it is 47 miles away from San Francisco, you do have a few options that will take you to San Francisco.
Caltrain
Get from the San Jose Airport to the Santa Clara Caltrain Station. One option is taking Airport Flyer - VTA Route #10
The Airport Flyer makes a continuous loop between the Metro Light Rail Station, the Santa Clara Caltrain Station and the Airport Terminals. A new shuttle departs each designated stopping point approximately every 15-30 minutes from 5 a.m. to 11:30 p.m. One-way fare is $2.
There are two stops in the city: 22nd Street and Fourth Street. Both are in Zone 1. Allow a minimum of 60 minutes to arrive in San Francisco and occasionally the trip might take a few more minutes. .
Caltrain fares are based on the number of zones that are partially or wholly traveled through by the passenger. Full fares will apply to all customers 19 years of age or older except those who qualify for an Eligible Discount ticket, which is approximately 50 percent of the full-fare price. Prices for all destinations within Zone 1 are less than $5. The price depends on age and whether or not one has a Clipper card. Clipper cards work for the shuttle, BART and Muni depending on the plan that is purchased. They may be purchased through all transit systems honoring the card as well as through local retailers such as Walgreens.
Tickets can be bought online, if so, it is recommended that one arrives at least 15 minutes before the departure time. If not they can be bought at the ticket machines at the station.
Here are the steps on how to purchase a ticket:
Select Ticket Type
Eligible Discount applies to Seniors (65 years or older), passengers with disabilities, Medicare cardholders, and youths (18 years old and younger)
Select Destination Zone
Select Number of Tickets
The amount of your purchase will appear on the screen. Purchase different types of tickets by pushing the Additional Transactions button located on the bottom left of the screen.
Insert Cash/Card
Cash Payment: The machine accepts all bills, except $2 bills, and all coins, except pennies and 50-cent pieces. All change, including dollars, is given in coins. The machine can issue up to $19.50 in change.
Credit Card/Debit Card: Follow the instructions on the menu screen. PIN-authorized debit cards aren't accepted.
Retrieve Ticket
Tickets and any change or receipt falls into the Ticket/Change slot at the bottom of the machine. Please keep your receipt for your records.
Times for Caltrain are scheduled and can be found on their website
If BART does not stop near your desired area you can always take Muni bus or metro.
Shuttles
Your two options with taking a shuttle from SJC to San Francisco are:
Airport Limousines - The most comfortable, private and quickest way into San Francisco. It is also the most expensive option.
Van - Most cost-effective way, but it will be a shared ride and have multiple stops.
Lyft or Uber - While it isn't a limousine, you will still get a private car with one stop.
---