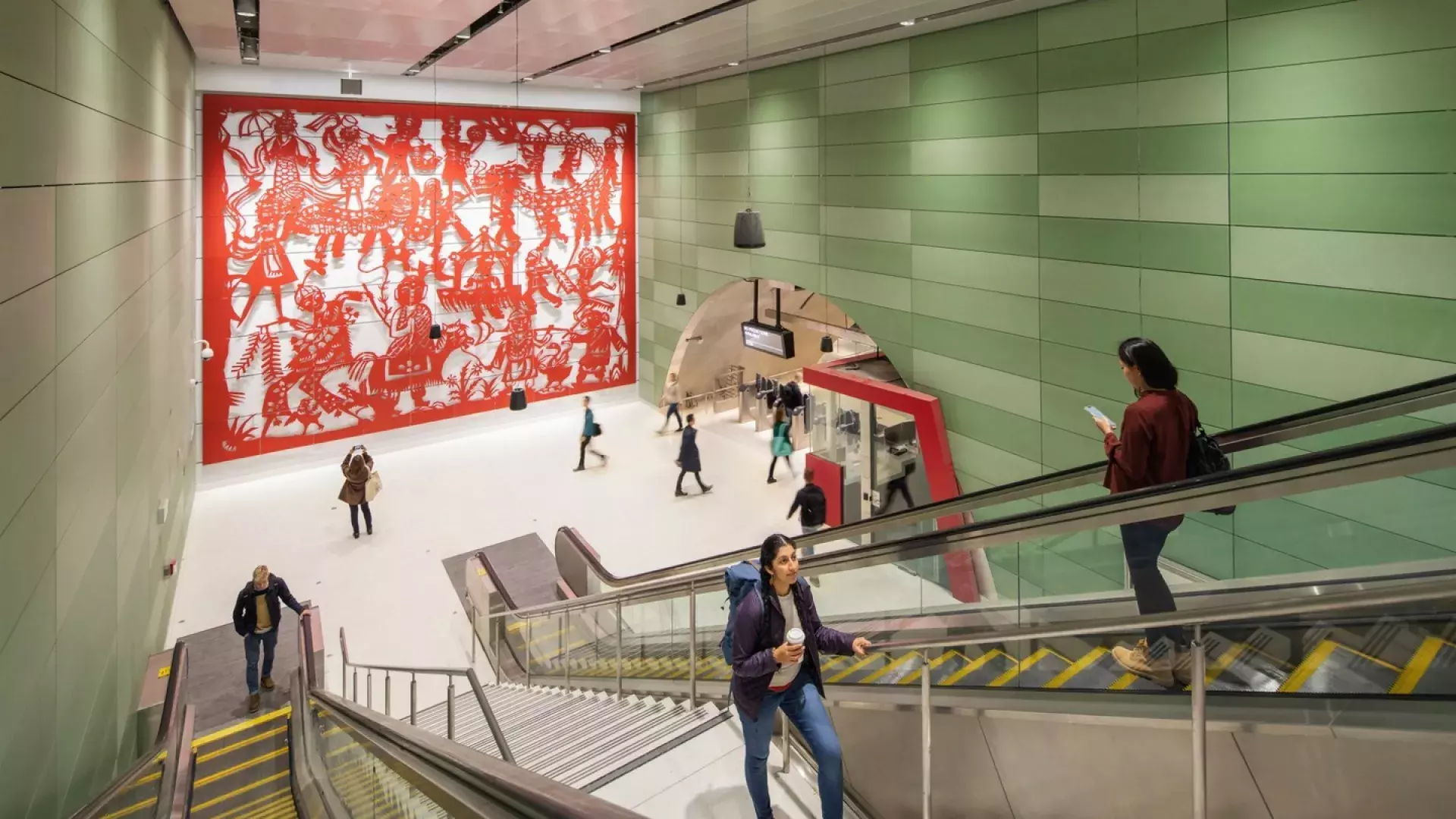 Everything You Need to Know About San Francisco's Central Subway
San Francisco's new Central Subway opens the door to a world of public transportation possibilities throughout the city. Here's how to use it.
From the museums and art in Yerba Buena to the hustle and bustle of Union Square and the unique cultural vibe of Chinatown, transportation between these neighborhoods is now as easy as it can get.
San Francisco's Municipal Transportation Agency (SFMTA) just recently opened its first new subway line in more than 40 years, with the addition of three new underground stations and one new station at street level. These stops are an extension of the T Third Line, which now spans an extra 1.7 miles through SoMa, Union Square and Chinatown.
FAQs

Where is the Central Subway? Where can it take me?

Whether you start from the north-most station (Chinatown-Rose Pak) or the newest station to the south (Fourth & Brannan), you can ride in either direction through the new stations. Some of the neighborhoods you can now access and explore are Dogpatch, Mission Bay, SoMa, Yerba Buena, Union Square and Chinatown. 
Where do I board?
You can board the new Central Subway directly at any of these four new stations: 
Fourth & Brannan 
Yerba Buena/Moscone Station (Fourh St. and Folsom St.) 
Union Square/Market St. Station (under Stockton St. between Geary St. and Market St.)
Chinatown-Rose Pak Station (Stockton St. and Washington St.) 
How do I pay?
Each trip on one of these trains costs $2.50. There are multiple payment options for the Central Subway and Muni.
For singular day use and short trips, one-time passes are easily accessible at any of the kiosks in the station, and you can load as much money on these passes as you want. You can also download the MuniMobile app, which gives you the ability to purchase and reload tickets in advance while also providing $5 day passes with unlimited bus and train rides.
For those spending a longer period of time in SF, consider getting a reloadable Clipper Card to take you from one station to the next as quickly as possible. Clipper Cards can be downloaded on the Clipper Card mobile app, which can be used via Apple Pay.
What other public transit is connected to the Central Subway?
The Union Square/Market Street Station is connected via an underground concourse to the Powell Station, which gives you access to BART and the rest of the Muni Metro lines.
Not only does the Central Subway make getting around San Francisco easier, but it also gets you closer to a world of things to do and places to eat and drink. Hop on and enjoy!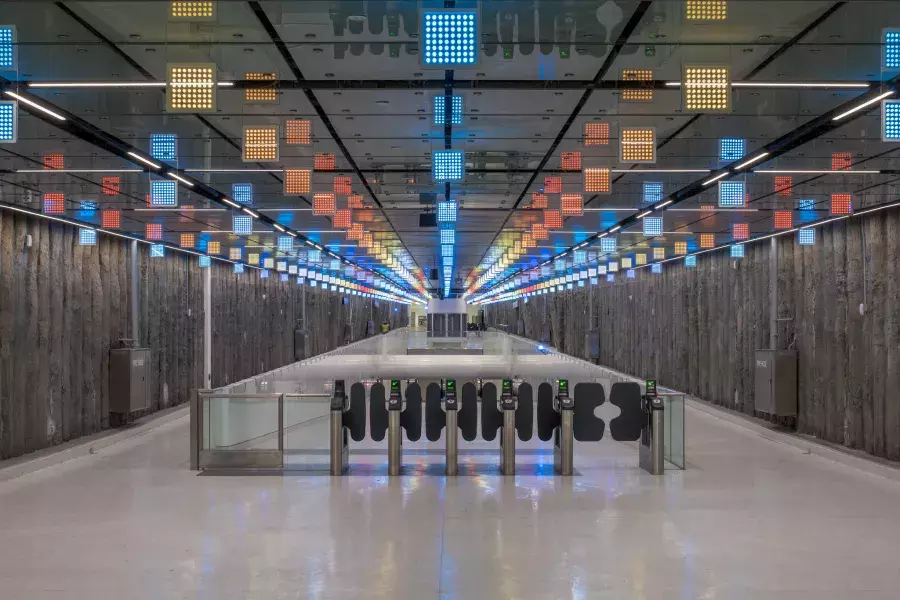 Did You Know?
Each of the new Central Subway stations is filled with unique art pieces, including ten permanent site specific artworks. 
Explore the Art
---