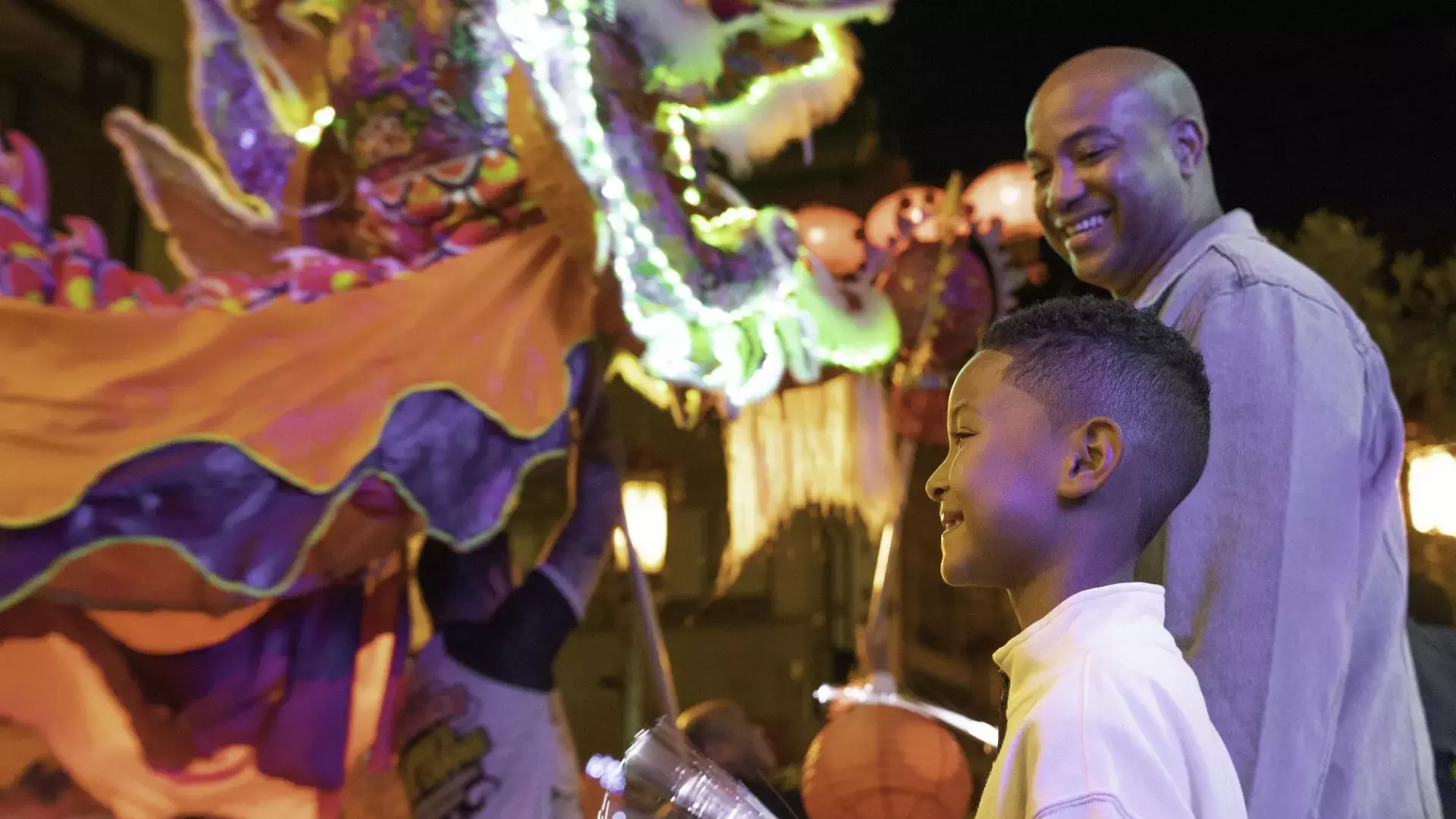 Trip Idea:

African American Excursion

There is much to celebrate about African American culture in San Francisco, and if you time your visit, you don't want to miss these places.
Financial District
Leidesdorff Street
Leidesdorff Street, which runs parallel between Montgomery and Sansome from Pine to Washington, is named after one of the City's pioneers, William Alexander Leidesdorff. An African American originally from the Virgin Islands, Leidesdorff sailed into San Francisco in 1841 and became a prominent businessman and vital politico, building the City's first hotel.
750 Howard St.
Dr. Martin Luther King Jr. Memorial
You'll know you have reached your destination when the sounds of falling water lure you into a manicured garden, toward the Dr. Martin Luther King Jr. Memorial, which is located in the Yerba Buena Gardens and a part of the African American Freedom Trail.
More Information
685 Mission St.
Museum of the African Diaspora
Opened on the ground level of the St. Regis Hotel in December 2005, MoAD features exhibits of local and international black history and showcases the history, art and the cultural richness that resulted from the dispersal of Africans throughout the African Diaspora.
24 Willie Mays Plaza
Willie Howard Mays Statue
Even non-sports fans will appreciate the Oracle Park entrance: Willie Mays Plaza is home to 24 (his jersey number) palm trees and a nine-foot bronze sculpture of the African American Hall of Fame center fielder. Stroll along McCovey Cove into China Basin park and view the larger-than-life statue of another living legend: Willie McCovey. All year-round, baseball fans can enjoy a behind-the-scenes-tour of the waterfront park to learn more about other legends like Orlando Cepeda, Juan Marichal, and Barry Bonds.
More Information
4705 Third St.
Bayview Opera House
The Bayview Opera House Ruth Williams Memorial Theatre (known affectionately as "the Opera House" or the "BVOH"), built in 1888, is located at the heart of the Bayview Hunters Point district - San Francisco's most ethnically diverse community. The Opera House is San Francisco's oldest theater and a registered historical landmark. Today it is a neighborhood cultural center.
Learn More
330 Ellis St
Glide Memorial United Methodist Church
If you are in San Francisco on a Sunday, spend time in one of the city's celebrated churches. Glide Memorial United Methodist Church is praised nationally for its progressive community projects, and visitors will find a genuinely multicultural choir that "shakes the walls and raises the spirit." For more than 40 years, GLIDE has been breaking down barriers, giving a voice to those who have been silenced and offering a place for all to come home. Fun Trivia Fact: Glide Memorial United Methodist Church was featured in the major motion picture, "The Pursuit of Happyness."
Learn More
2097 Turk St.
Saint John Coltraine African American Church
The Coltrane Church's approach to spiritual expression organically grows from the innovative essence of the music that gave birth to this dynamic, inclusive form of worship. It is a new age style of fellowship that is democratic, non-proselytizing and fashions a home for the community of world travelers seeking a cosmic religious experience.
Learn More
762 Fulton St.
African American Arts & Culture Complex
The African American Arts & Culture Complex is a vital resource in San Francisco, adding to the city's rich culture and diversity. They serve not only San Francisco's African American community, but also the entire San Francisco Bay Area, as well as tourists. The 34,000 sq. ft. facility houses an art gallery and three art exhibitions spaces, a 203-seat theater, a recording studio, library and archives of African American history, two dance studios and other multi-purpose space.
Learn More
1 Dr. Carlton B. Goodlett Pl.
San Francisco City Hall
San Francisco City Hall houses many historical artifacts. Its golden dome and fascinating architecture make for a perfect San Francisco photo op and from time to time, visitors may be able to see the outside of City Hall lit up in different colors in support of holidays or celebrations. The street on which this National Historic Landmark resides is named after Dr. Carlton B. Goodlett, physician, publisher, and civil rights leader in San Francisco.
2 New Montgomery St.
The Palace Hotel
Your nightcap will be at The Palace Hotel, a true San Francisco icon since 1875. In March 1964, 18-year-old Tracy Sims led 2,000 sit-ins at the Palace that led to an equal opportunity agreement with 37 major hotels.
Learn More
San Francisco International Airport
Flying out of SFO? Stop by Farmerbrown, famous for using locally sourced goods to create southern comfort foods like chicken and waffles, seasonal veggie jambalaya, and a full cocktail menu. Also be sure check out 1300, where Chef David Lawrence features Southern-inspired recipes for breakfast, lunch, and dinner.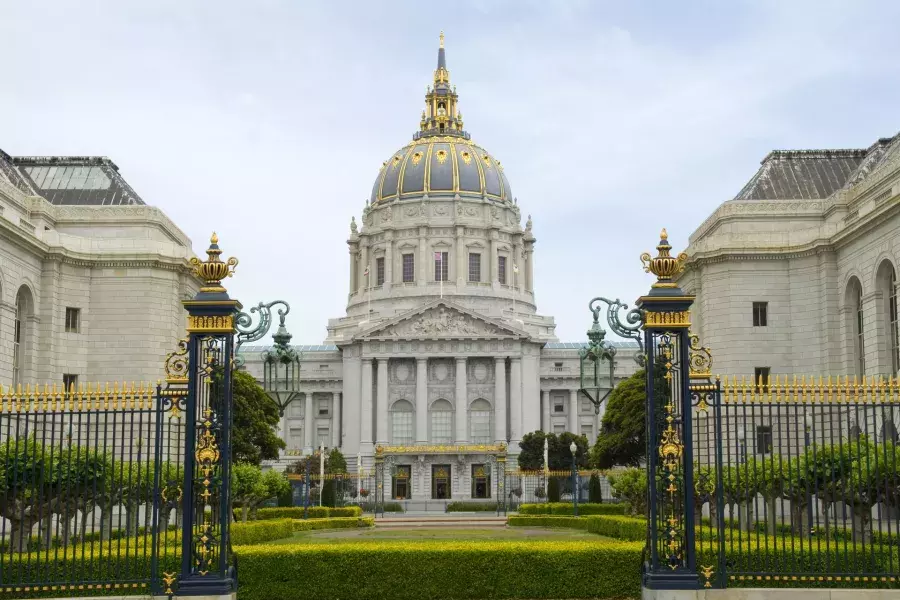 The African American Freedom Trail
The African American Freedom Trail tells how African-American pioneers locally in San Francisco changed the world. 
Download the Trail Map
---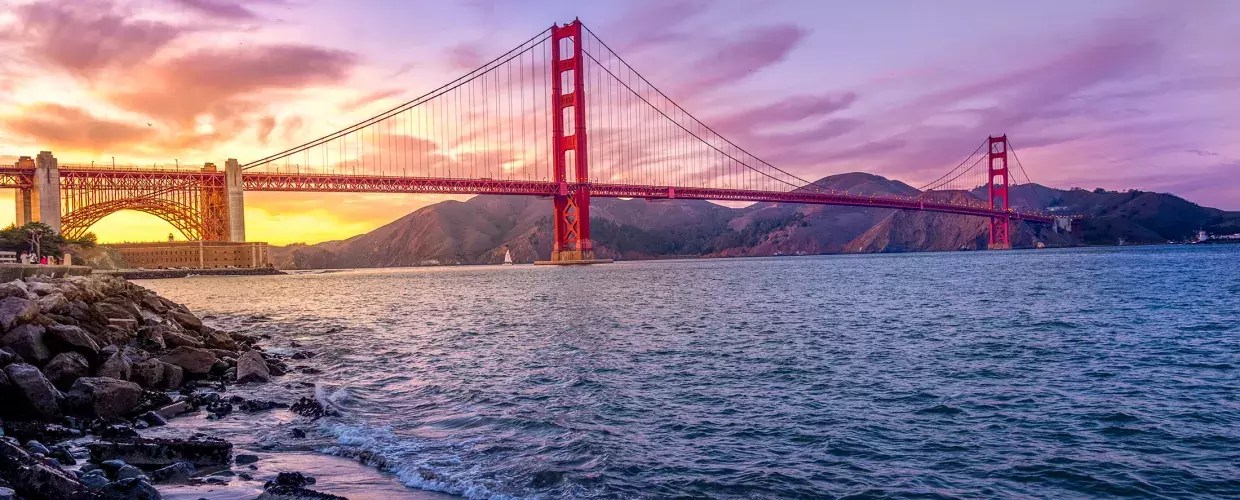 Stay Connected with SF
Sign Up for Our Newsletter
Be the first to know about upcoming events and festivals, new restaurants, special deals, and everything else happening in the City by the Bay.