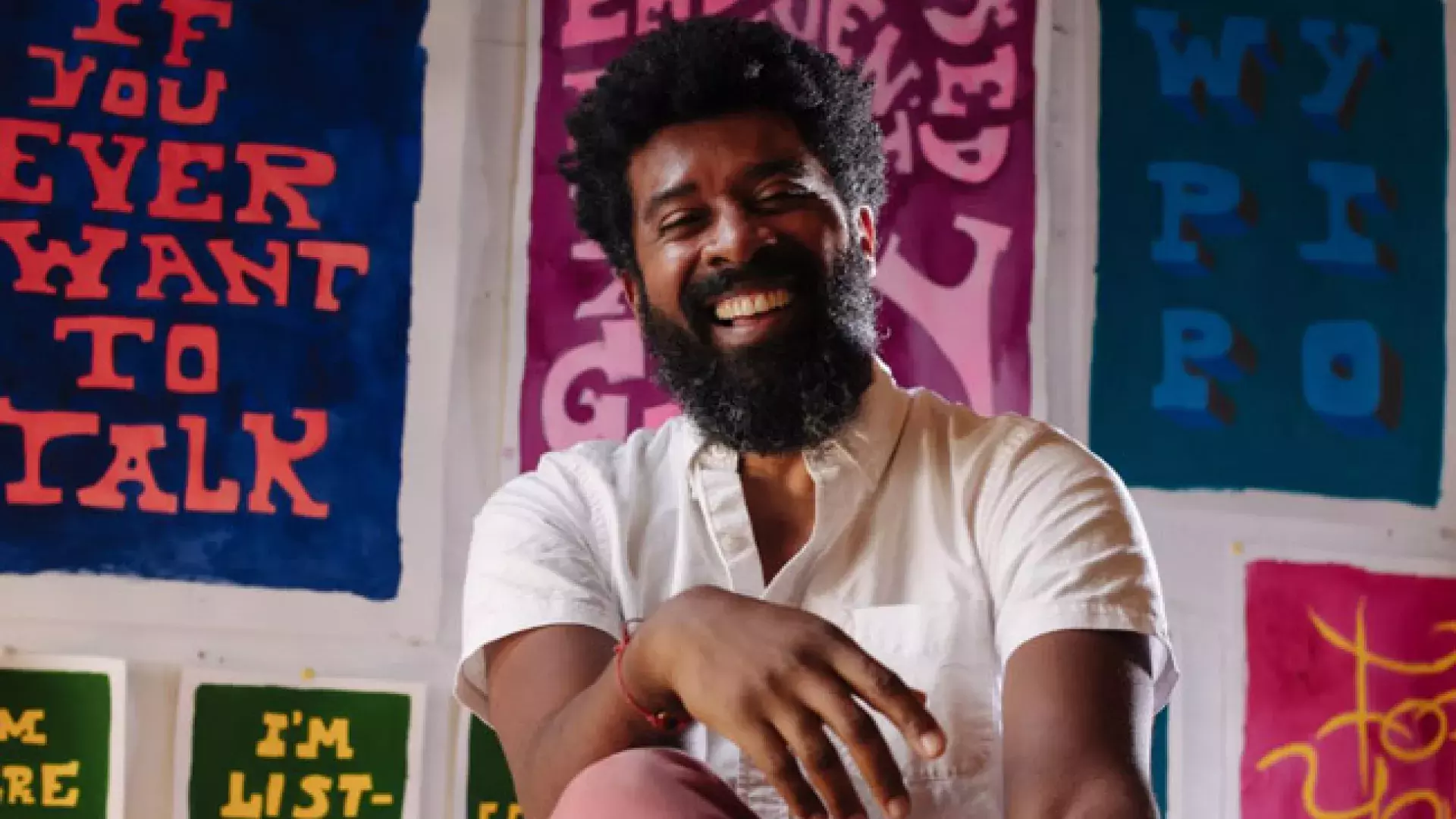 How I See SF:

George McCalman

See San Francisco through the eyes of artist and columnist George McCalman.
In a city as visually stimulating as San Francisco, an artist never lacks inspiration. George McCalman is an artist and creative director. His studio, McCalman.Co, designs brands for a range of clientele. Additionally, he's a visual columnist for the San Francisco Chronicle, featured in "Observed" and "The Usual." We asked George about his favorite things in San Francisco and what he thinks any visitor to the city must do during their stay.
What does a typical day in San Francisco look like for you?
Making a list. I run a design studio and we have many projects overlapping at any given time. It's a way to center myself at the start of every day. Then, a mix of production calls, design work, illustration work, meetings, and sketching. Every day is wildly different.
Which neighborhood in San Francisco do you like to explore, other than your own?
The Mission is probably still the most interesting neighborhood visually. It's an arts district and has more public art than any other neighborhood in the city. There are murals in hidden alleys all over the district.
Where do you indulge your artistic side in San Francisco?
I have a separate painting studio out in the Sunset. It's close to the beach and I love it. I slow down when I'm out there and tap into a different side of my creativity.
What is your favorite place in San Francisco to find inspiration?
During the pandemic, my absolute favorite place became Golden Gate Park. It's been a revelation to rediscover a part of San Francisco that I am ashamed to admit that I had taken for granted. On the surface, it's a gigantic natural wonderland located in the center of the city. But underneath all that, it's been an opportunity to commune with nature in a more acute way. I pay more attention to the slowed down rhythms of plant life; the powerful cycle of birth and death and rebirth; and the color palette that continues to inspire me. There are lessons in the natural world for every human being on Earth.
What do you love about being an artist?
The freedom to believe your ideas are worthy of putting out into the world.
What do you love about being a designer?
That I know how to package my own and other people's ideas. That's a different kind of freedom.
What do you love about being a journalist at the San Francisco Chronicle?
That I get to learn about the city all over again. It's a new way to get acquainted with more of San Francisco. It's a fascinating time to be in the city.
What's your favorite annual event in San Francisco?
Folsom Street Fair. It's still one of the more publicly subversive festivals in the city. We need it.
What is your favorite place to go for a walk?
I live in Hayes Valley and I love the half streets that pepper my neighborhood. At times, I'll turn the corner and feel like I'm lost in a European city. I've lived in San Francisco for 20 years, and it always feels like a new delight.
Where do you like to view sunrise and sunset?
Sunrise at Alamo Square Park. Sunset at Ocean Beach. Every time.
Where would you go for your last meal in San Francisco?
Zuni Café. No other option even comes close.
Which restaurant is still on your list to dine at in San Francisco?
I dine out a fair amount, but I haven't been to Lazy Bear.
What are some parts of San Francisco that you wish visitors knew about?
I wish more people visited the Bayview and supported that community. I like Hayes Valley for its centrality and shopping. I love Yonder Shop in the Richmond. Tosca Café and Verjus in North Beach have such great atmosphere. I also love The Progress in the Fillmore. And Crissy Field, for the views.
What should every visitor to San Francisco do at least once?
Alcatraz. Just because of the view, the history, and the landscape.
Any last final advice for travelers coming to visit San Francisco?
Walk everywhere. It's still the most walkable place. The personality of the neighborhoods are still so immediate at the ground floor.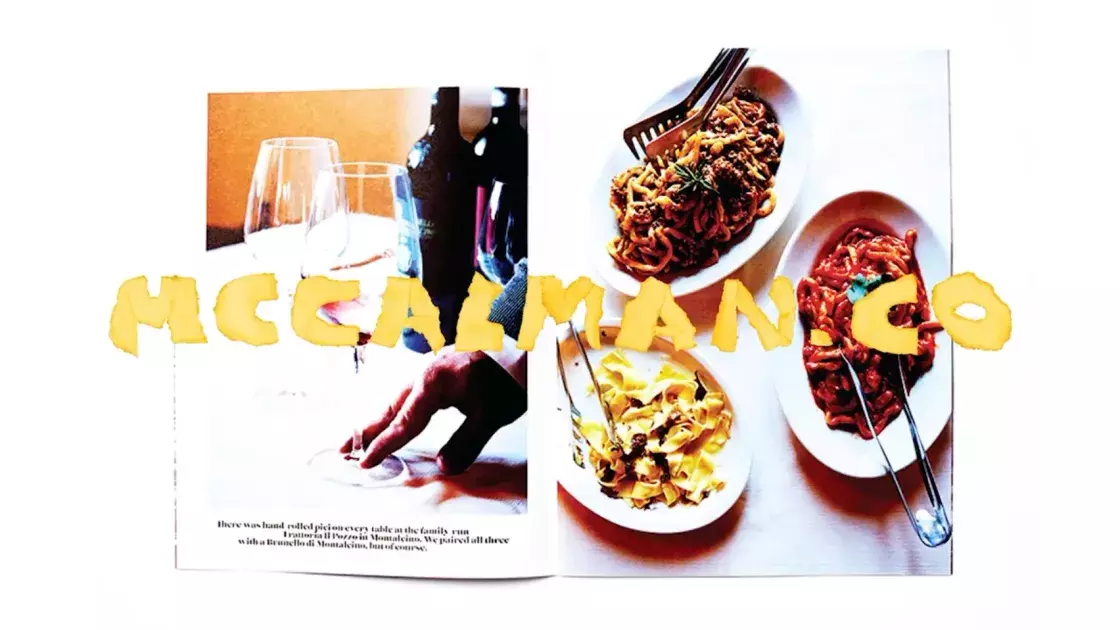 SAN FRANCISCO STORIES: George McCalman
Watch McCalman's interview to learn more about how the city by the bay has inspired his life in the latest episode of Queerty's San Francisco Stories
---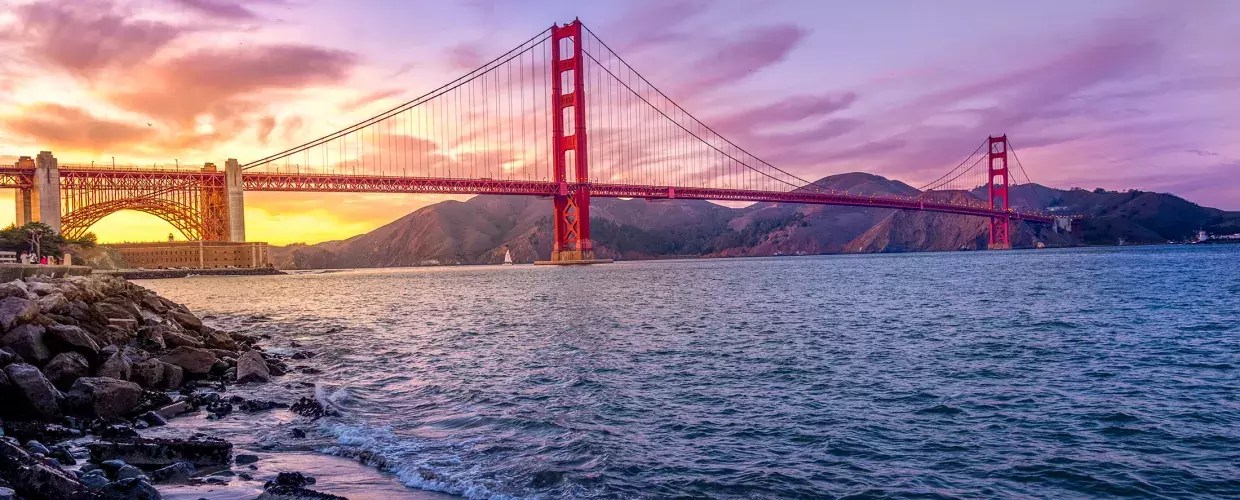 Stay Connected with SF
Sign Up for Our Newsletter
Be the first to know about upcoming events and festivals, new restaurants, special deals, and everything else happening in the City by the Bay.