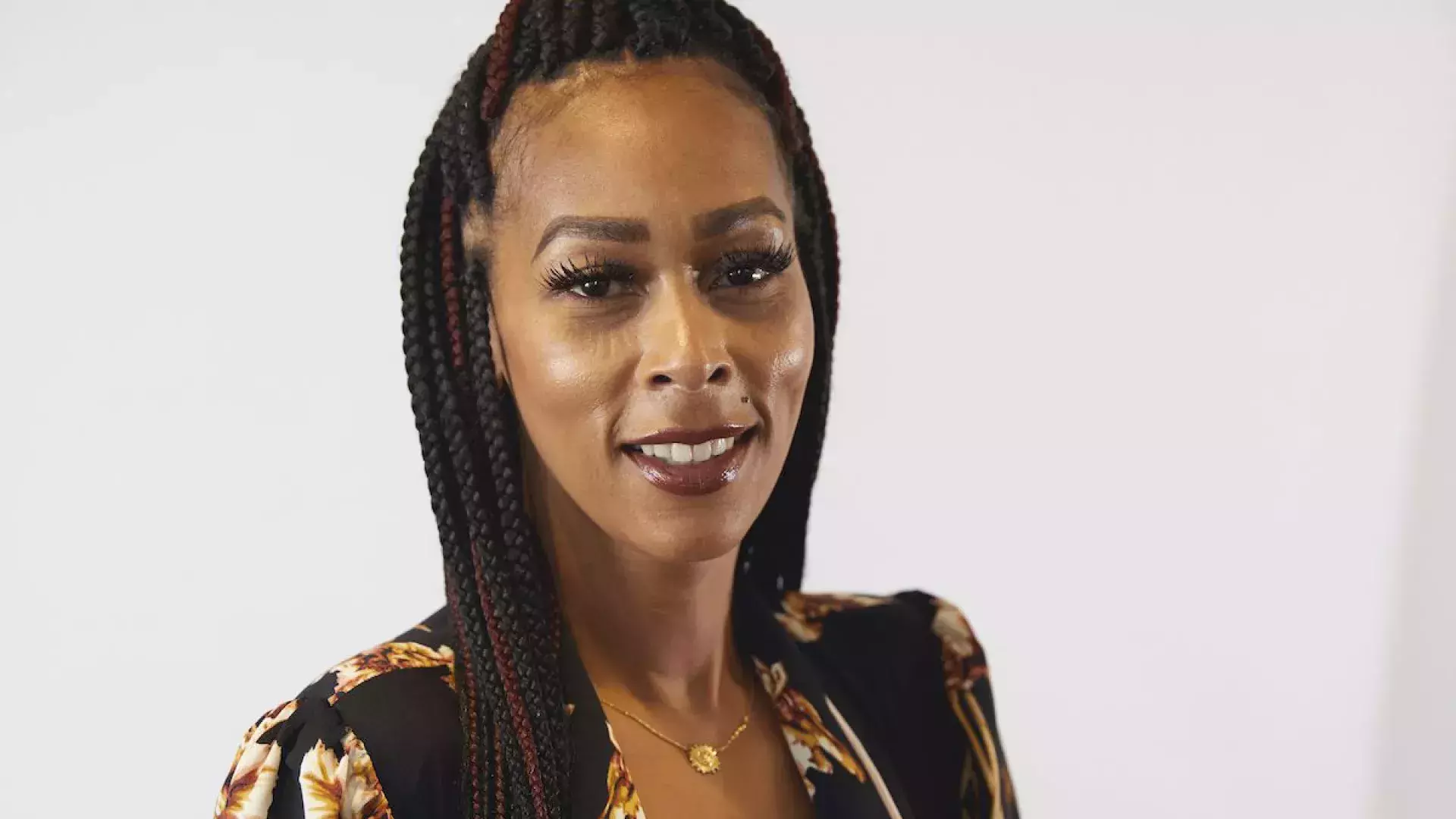 How I See SF:

Cannabis Entrepreneur Reese Benton

Looking for a curated cannabis experience? Look no further than Posh Green, a new boutique by San Francisco local Reese Benton.
If you want to have a truly genuine San Francisco experience, then you have to consult the experts: our friendly locals. Knowledgable, passionate, and always ready with a recommendation for what to do, see, or eat, San Franciscans of all types have been part of our ongoing How I See San Francisco series.
San Francisco has always been 420-friendly, so you might say that the state's legalization of marijuana in 2019 was just the rest of California catching up. Regardless, this groundbreaking change in policy has created a number of new business opportunities. Case in point: Posh Green Cannabis Boutique, opened this year by entrepreneur Reese Benton. She's made history as the first Black woman to open a dispensary in San Francisco, and we had a chance to talk with her about her experience and her favorite things around the city.
Congratulations on the opening of Posh Green! How did you decide that this line of business was for you?
I used to be in the traditional market years before and was a patient myself, using cannabis for anxiety. Once I started to go into the collectives, I found they were neither personable nor focused on wellness. I felt rushed, like I couldn't get a proper consultation that allowed me to understand what fit my needs.
What should customers expect when they visit Posh Green?
To have an experience! We call ourselves "The Nordstrom of Cannabis" because of our customer service.
What is your cannabis product of choice?
I love flowers. I enjoy the process of preparing it to smoke and just taking time to enjoy nature and ganja. Also, I can control my high better this way.
How does it feel to be the first Black woman to open a dispensary in San Francisco?
I really haven't had time to look at my accomplishments because the industry is moving so fast that I don't want to get left behind. But a lot of people have told me how my story inspires them and shows them anything is possible.
Tell us about the Bayview. What are some of your favorite places in the neighborhood?
I like to eat in the Bayview, so Cafe Envy is my Friday or Saturday place to eat, laugh, see the community, and listen to good music. Also, Cafe Alma for my morning treats and our block love.
Which neighborhood, other than your own, do you like to explore?
All over San Francisco, from Noe Valley and the Western Edition to the piers. Wherever there is great food, a chill vibe, and happy hour, you will find me!
What does a typical day in San Francisco look like for you?
Wake up, check social media, scan my emails, have my morning tea and smoke, and get ready for work. Grab my coffee then head to the store.
Depending on what day it is, I might be on a panel or in meetings. Other days, I do the purchasing for the store and have vendor meetings and drop off product intake.
I have a day for accounting, partly to pay bills and also to make the employee schedules. I run the whole company myself, so it's a lot of work like licensing at the local and state level, which I also handle.
I have lunch around 4 p.m. and I close the store at 8 p.m., grab take-out and come home to do more work and do it all over again.
What are some of your favorite places for take-out?
Wooly Pig in Dogpatch. They have incredible food and a great market. Pasquale's Pizza near Golden Gate Park is family-owned and operated. It has a real community feel.
Where do you indulge your artistic side in San Francisco?
I am a licensed stylist and hairstylist, so I might go to shows, shop, or just go look at buildings, the water, and people to be inspired.
What's your favorite annual event that happens in San Francisco?
It used to be Fashion Week. Now it's Grass Lands, the curated cannabis experience held during the Outside Lands music festival.
Where and what would you choose for your last meal in San Francisco?
That's hard, because I would need like 20 restaurants! Thanh Long, House of Prime Rib, Osha Thai, La Taqueria on 24th and Mission streets—the list is long.
Which restaurant is still on your list to dine at in San Francisco?
Where do you like to view sunrise and sunset? What are some of your favorite views or vantage points around the city?
I love the route to Baker Beach and its little hill on the way. People watch the sunset with their chairs and wine, and me with weed!
What should every visitor to San Francisco do at least once?
Visit Posh Green first and then go explore PIER 39, Golden Gate Park and some museums.
San Francisco prides itself on being a welcoming destination. As a trailblazer in San Francisco's Black business community, what would you tell Black travelers who are thinking of planning a visit to San Francisco?
To support small minority-owned businesses, especially after the pandemic. Black-owned businesses, specifically, are less than 1% of all businesses in San Francisco.
What's one part of San Francisco that you wish visitors knew about?
Visitors should check out Treasure Island for the beautiful beach that never seems crowded, gorgeous views of San Francisco, and wine tasing in multiple locations.
Any final advice for visitors coming to San Francisco?
San Francisco is a free-spirited city, so be yourself and enjoy the beauty of It.
---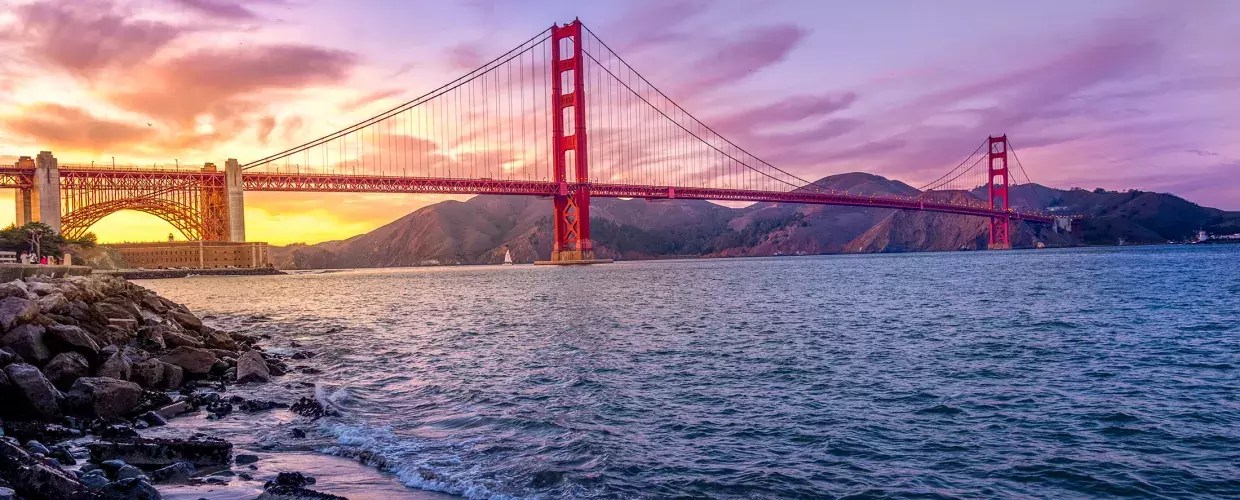 Stay Connected with SF
Sign Up for Our Newsletter
Be the first to know about upcoming events and festivals, new restaurants, special deals, and everything else happening in the City by the Bay.