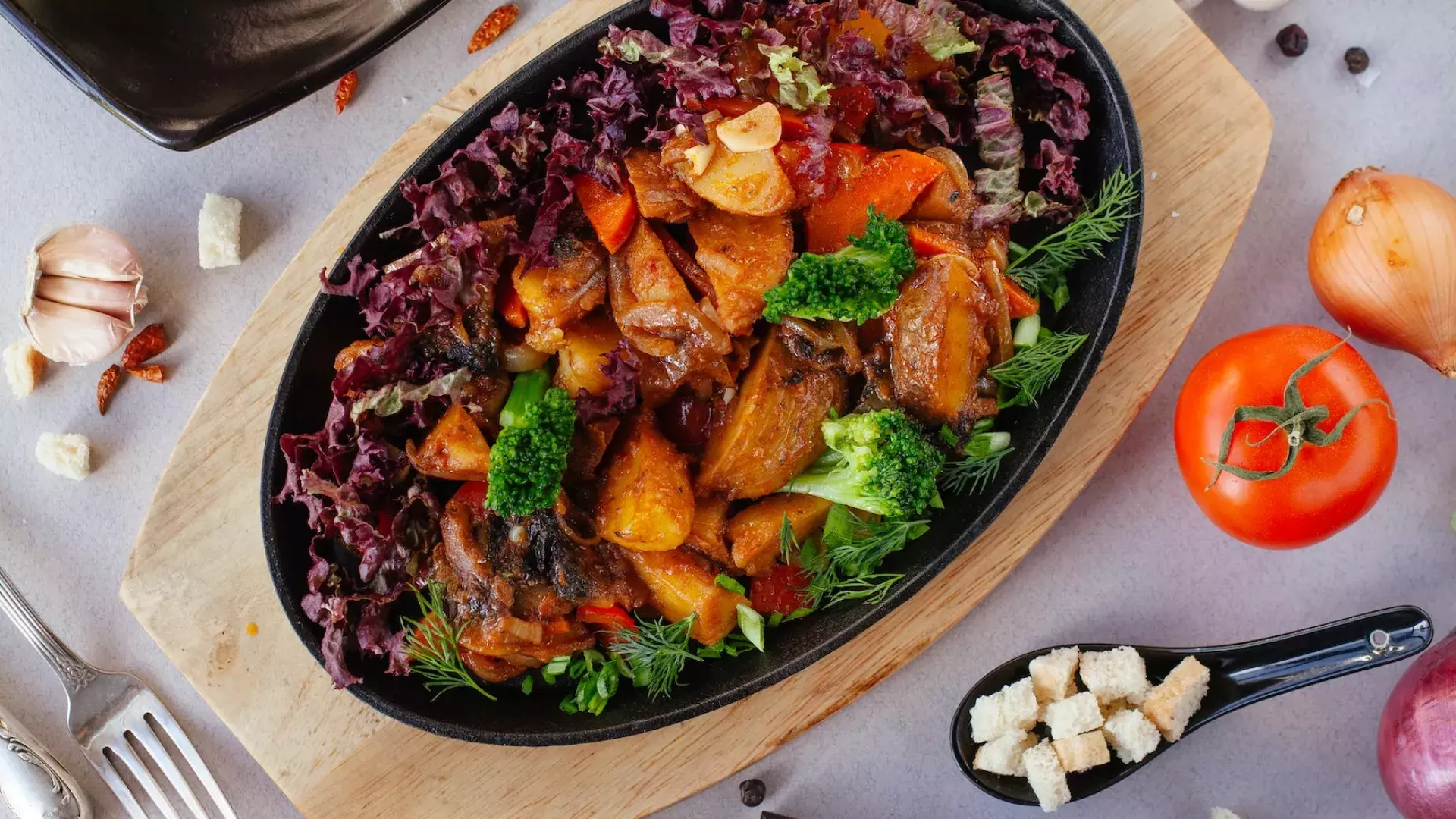 Cannabis and Culinary Pairings in San Francisco
With innovative cannabis lounges sprinkled throughout the city and an award-winning food scene, it's time to elevate your dining experience.
Cuisine and cannabis are proving to be quite the delicious duo. Together, they are capturing global attention—and for good reason. 
Did you know that cannabis is an amplifier of smell, taste, flavor and texture? With our culinary talent, San Francisco is the best place for this perfect pairing. In the early evening, San Francisco cannabis lounges welcome pre-dinner crowds to relax, imbibe and awaken senses that enhance a dining experience. 
As you set off on your cannabis and culinary pairing adventure, let your gut be your guide. Choose from these San Francisco foodie spots, all worthy of a cannabis enhanced experience.
Remember to "start low and go slow" if consuming THC-rich cannabis. Full effects may take hours to register. Ask your cannabis budtender for product recommendations that are well suited for your experience level and product preference. Most importantly, have fun and enjoy! 
Quick Bites

Lucca Deli

2120 Chestnut St.

This old-school Italian deli serves up mouthwatering sandwiches, piled high with their house-cured cold cuts and garden-fresh ingredients. From the creamy mozzarella to the peppery salami to the light and fluffy salted focaccia, you'll be dreaming of a Lucca sandwich long after you take the last bite. For a complete picnic lunch, pair one of their signature sandwiches with a pint of potato salad, a sweet Italian soda, and a decadent cannoli.
Taqueria El Farolito
2779 Mission St. 
El Farolito is the gold standard for Mission-style burritos and late-night grub that's worth the wait. It's hard to beat their overstuffed specialties, which include generously-filled tacos and quesadillas, too. Order a super burrito with your choice of juicy meat and delight in the melty cheese, cooling crema, and bright avocado salsa packed into a soft and stretchy tortilla.
The Ice Cream Bar
815 Cole St.
When you have a hankering for a sweet treat, saddle up to this retro ice cream fountain and take your pick of their house-made flavors, soda floats, and stacked sundaes. A scoop of caramelized honey ice cream is the perfect sidekick to a slice of their flaky apple pie. The brownie sundae with mint chip, a heaping dollop of marshmallow cream, and a drizzle of hot fudge is a dessert lover's dream.
Stay A While

Mister Jiu's

28 Waverly Pl. 

With a modern twist on classic Chinese dishes, dining at Mr. Jiu's is a palate-pleasing experience worthy of their Michelin star rating. Indulge in delectable seafood dumplings, sourdough scallion pancakes with crème fraiche and caviar, and the chewy, umami-packed beef chow fun noodles. Let your imagination or the conversation run wild as you wait for the star of the show: the crispy, smoky, and moist whole-roasted duck.
Anchor Oyster Bar
579 Castro St. 
When your heart is set on seafood, stroll over to Anchor Oyster Bar for a San Francisco classic: cioppino, a warm and satisfying tomato-based stew packed with crab, shrimp, mussels, and fish. Order it with extra crusty, parmesan-dusted garlic bread for the perfect tool to scrape up every bit of savory broth. For a taste of the ocean, try the Anchor Special: oysters, prawns, and steamed clams, all awaiting a squeeze of lemon or a pinch of cocktail sauce with horseradish.
Waraku
1638 Post St. 
Cozy up with a bowl of deluxe black garlic tonkatsu ramen at Waraku in Japantown. Served with succulent marinated pork belly and chashu slices, the aromatic broth is toasty, creamy, and made even richer with the runny egg yolk and a spoonful of green onions, mushrooms, bamboo, and corn. If you have a taste for something with more crunch, sink your teeth into crispy, tender bites of chicken karaage that will have you bobbing your head along to the lo-fi background music.
La Ciccia
291 30th St. 
Take your tastebuds on an adventure at La Ciccia, where bold Sardinian flavors shine in an intimate setting in Noe Valley. Let the depth of flavor unfold with each bite of specialty seafood dishes, like the slightly spicy baby octopus stew. From the pillowy soft potato truffle gnocchi to the more complex tomato fusilli pasta with sea urchin and grated tuna heart, the umami-forward pasta dishes are perfect for sharing.
Cha Cha Cha
1801 Haight St.
Caribbean comfort food takes center stage at Cha Cha Cha, with a vibrant ambiance to match the crowd-pleasing tapas. Prepare yourself for the melt-in-your-mouth plantains and the fresh, citrusy ceviche. Save room for the jerk chicken, which comes with rice and a peppery, garlicky gravy that will make you want to lick your plate clean.
The Ramp
855 Terry A Francois Blvd. 
Soak in the sun and views at The Ramp, a casual waterfront restaurant beloved by locals for pre- and post-game gatherings in Mission Bay. Fill up with juicy burgers, jumbo onion rings, crispy battered fish and salted chips, or tacos with creamy guacamole. Enjoy the fresh air and stick around for the live music, which brings rhythmic energy to the place every Thursday through Sunday.
CyBelle's Front Room
1385 9th Ave. 
Boasting an extensive vegan and non-vegan menu, nobody needs to compromise at the pizza paradise that is CyBelle's Front Room. With dishes like the mac 'n cheese pizza and "The Godzilla" sandwich—a tower of marinara-slathered chicken parmesan, mozzarella sticks, and penne pasta on a toasted pretzel bun—your carb cravings will be satisfied with hearty combos here. The powdered sugar beignets with gooey caramel sauce are a sweet end to satiating meal.
---