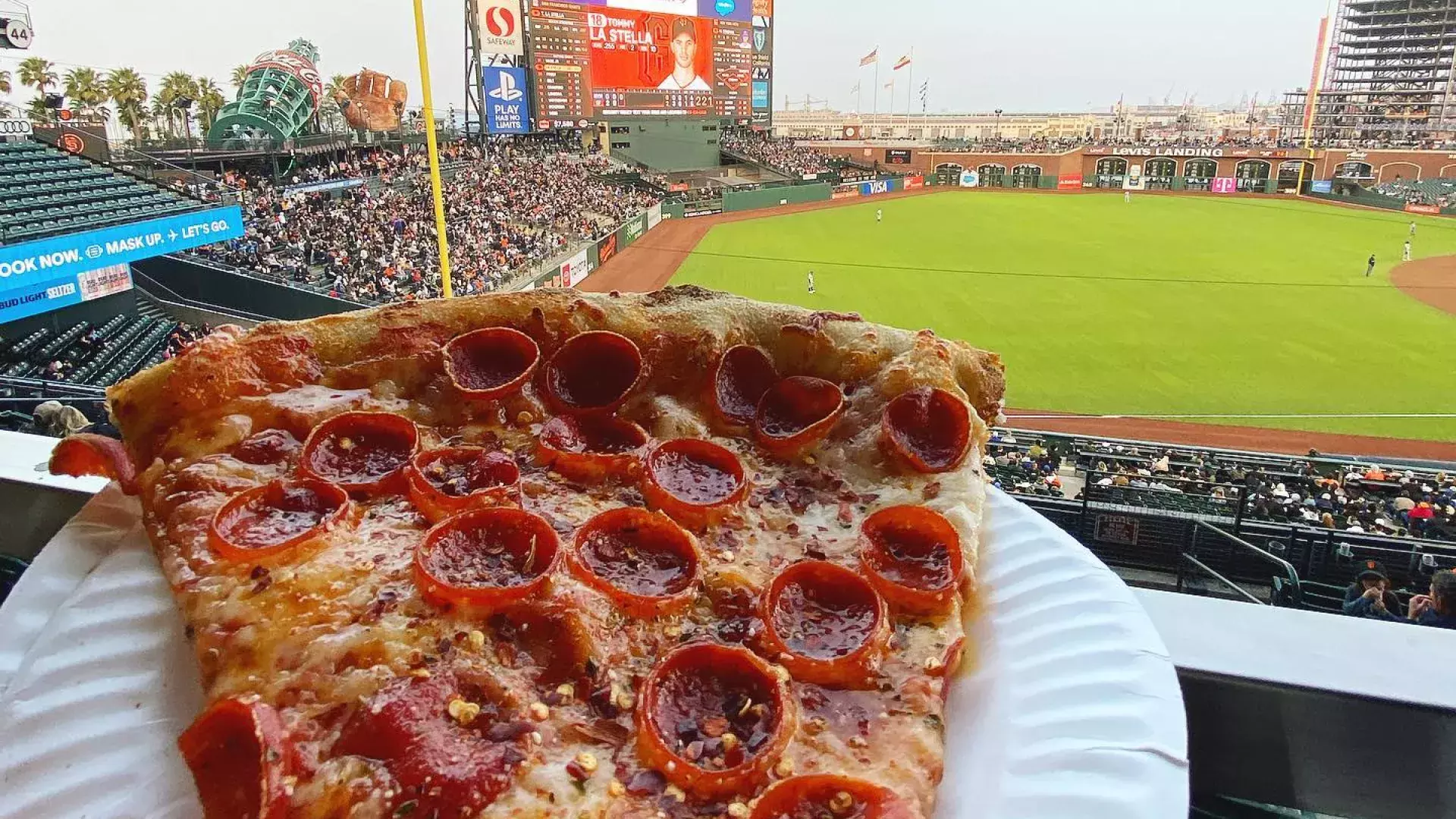 What to Eat at Oracle Park This Season
From ballpark classics to trendy offerings, Oracle Park dining options are just like San Francisco: endlessly innovative and delicious.
"Hot dogs! Get your hot dogs here!" We've all heard this famous saying at the ballpark. While traditional ballpark food is readily available at Oracle Park, there are also a ton of unexpected, local, and delicious options. From the Mediterranean treats to vegan and vegetarian options, you'll find something for every palette. Here's a sneak peek at the ballpark fare to tantalize your taste buds.
Please Note: Not every vendor listed here may be open at each and every home game.
The Garden
Whether it's your first, third, or tenth time at Oracle Park, you'll want to make a trip to the culinary garden behind the center field wall. There are two bistros located in The Garden that proudly serve healthy food options that use ingredients grown on-site. Beyond its healthy food experience, The Garden is a unique platform for community activity at Oracle Park, where kids can engage in cooking classes and learn more about sustainability and nutrition.
Garden Table
In addition to seasonal salads inspired by what's growing in the Garden, a soft-serve ice cream option offering fresh fruit and herbs for toppings will be served at the Garden Table. Be sure to try their "Impossible Chili," a concoction of plant-based Impossible "meat," beans, spices, cheddar cheese, and sour cream, or a plant-based order of nachos. They also serve an excellent veggie dog, topped with tomato, roasted red pepper chutney, and arugula. Keep warm with an Irish Coffee, San Francisco's most classic creation.
Hearth Table
The Hearth Table offers assorted salads and gluten-free flatbreads with seasonal vegetables and toppings, all made to order for a guilt-free dining option. 
Promenade Level
Burgess Brothers BBQ
Hailing from nearby Sacramento, Burgess Brothers BBQ offers meat-lovers some delicious slider options: pulled pork or brisket with mac and cheese. They'll also be serving your next dessert craving: the churwaffle. These tiny waffles are tossed in cinnamon sugar and topped with a drizzle of chocolate sauce.
Derby Grill
All hot dogs and sausages are served unwrapped and open-faced in a paper boat at the Derby Grill, also home of the Impossible Burger, a juicy, plant-based burger that tastes like beef. We promise!
Da Poke-Man
Have you ever heard of Da Poke-Man? Well, this is your chance to find out what the buzz is about. Head over to Section 112 to indulge in their Spicy Ahi Tuna Poke with tortilla chips and Ahi Tuna Poke over mixed greens or rice.
The Lumpia Company
A Bay Area favorite, The Lumpia Company has a ballpark presence at Section 116. Try Shanghai-style lumpia with ground pork, diced shrimp, carrots, and water chestnuts; a vegan option with kale, potatoes, and roasted mushrooms; and a bacon cheeseburger lumpia stuffed with beef, smoky bacon, cheddar, and onions. Don't forget to try the ube (purple yam) soft serve!
Murph's
This Irish pub-themed booth serves everything you need for a baseball game, from brews to bites. New for the season are crab fries: waffle-cut French fries perfectly seasoned and topped with fresh Dungeness crab meat and a garlic-lemon aioli.
Organic Coup
You'll find a ton of healthy options at the Organic Coup, best known for its large menu of chicken wraps and sandwiches. Garlic tots and acai bowls are some of the recent additions to the menu.
Dri Dri Gelato
Dri Dri Gelato churns all-natural, GMO-free Italian ingredients to produce an authentic gelato that's also dairy free. Try one (or all) of their many signature flavors like cherry, tiramisu, pistachio, and many more.
Dippin' Dots
Two locations in Oracle Park at the Promenade and View levels offer Dippin' Dots ice cream. Among the flavors are cookies and cream, rainbow ice and banana split.
McCovey's BBQ
Take home a Giants souvenir-style helmet with an order of Garlic Fries Forever, or try the ribs-and-chicken platter at McCovey's BBQ. Other menu items include pulled pork, smoked brisket, and hot link sandwiches.
View Level
Pier 44 Chowder House
Visiting Oracle Park wouldn't be a complete San Francisco experience without clam chowder in a sourdough bread bowl. That's not all you'll find on the menu here, though. Their Fried Shrimp Po'Boy with remoulade, shredded lettuce, and tomato is a must-try.
Corona Beach Bar
The View Level is the home of the Corona Beach Bar, constructed of shipping containers and serving Corona and nachos.
Pita Gyros
Find your Mediterranean favorites at Pita Gyros, available at Section 317. Among their tasty top-sellers are the falafel pita, lamb and beef gyro, and baklava.
Javi's Cooking
Traditional Argentinian empanadas and dulce de leche empanadas are the craze at Javi's Cooking. Also worth trying are the alfajores, traditional Argentinian cookies sandwiched with dulce de leche. Javi's Cooking can be found at Section 310.
Blue Shield Field Club
Zach's Deli
Their "Triple Play," a trio of sliders with a choice of pastrami, corned beef, turkey, or brisket, is the ultimate crowd pleaser. Another mouth-watering option is the brisket sandwich with au jus.
Alaska Airlines Club Level
Look for the new Sky Bar, a full-service bar with a great view of the game.
Bar San Pancho
A new fan favorite are the cinnamon-sugar nachos with house-made caramel from the Snack Stand. Burrito bowl options range from ground beef to achiote chicken. Be sure to try their Milanese de San Pancho, a fried-chicken torta.
The Cove
Sweet and savory fish tacos are the draw at The Cove. How could you say no to beer-battered fish tacos topped with pineapple slaw?
The Dog House
Opt for a bacon-wrapped hot dog or build your own at The Dog House. Your options are almost never ending when it comes to toppings. From sweet pickled relish to peppers and slow-roasted pork and beans, The Dog House really has it all.
Farmers' Market Stand
In addition to just-picked fresh fare and warm house-made soups, Farmers' Market Stand offers craft beers and craft cocktails on draft. 
The Grilled Cheese Cart
Club Level ticket holders can enjoy some out-of-this-world grilled cheese creations. Try the three-cheese melt, the Italian melt (mozzarella, havarti, and prosciutto), or the Garden melt (brie and apricot preserves). Tasty tomato soup is also available as a side.
Make sure you come to Oracle Park this season on an empty stomach. You don't want to pass this food up!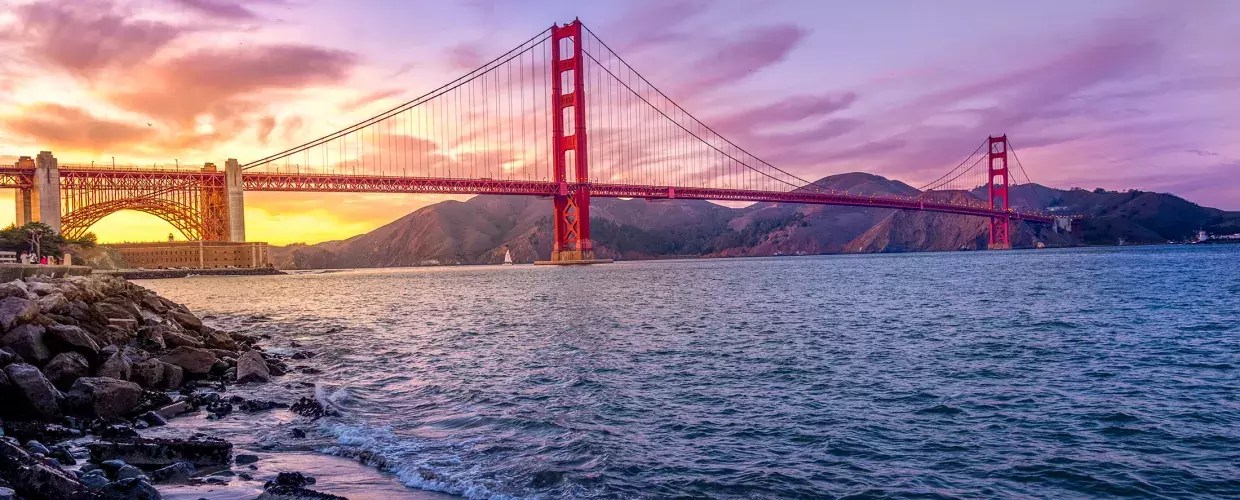 Stay Connected with SF
Sign Up for Our Newsletter
Be the first to know about upcoming events and festivals, new restaurants, special deals, and everything else happening in the City by the Bay.