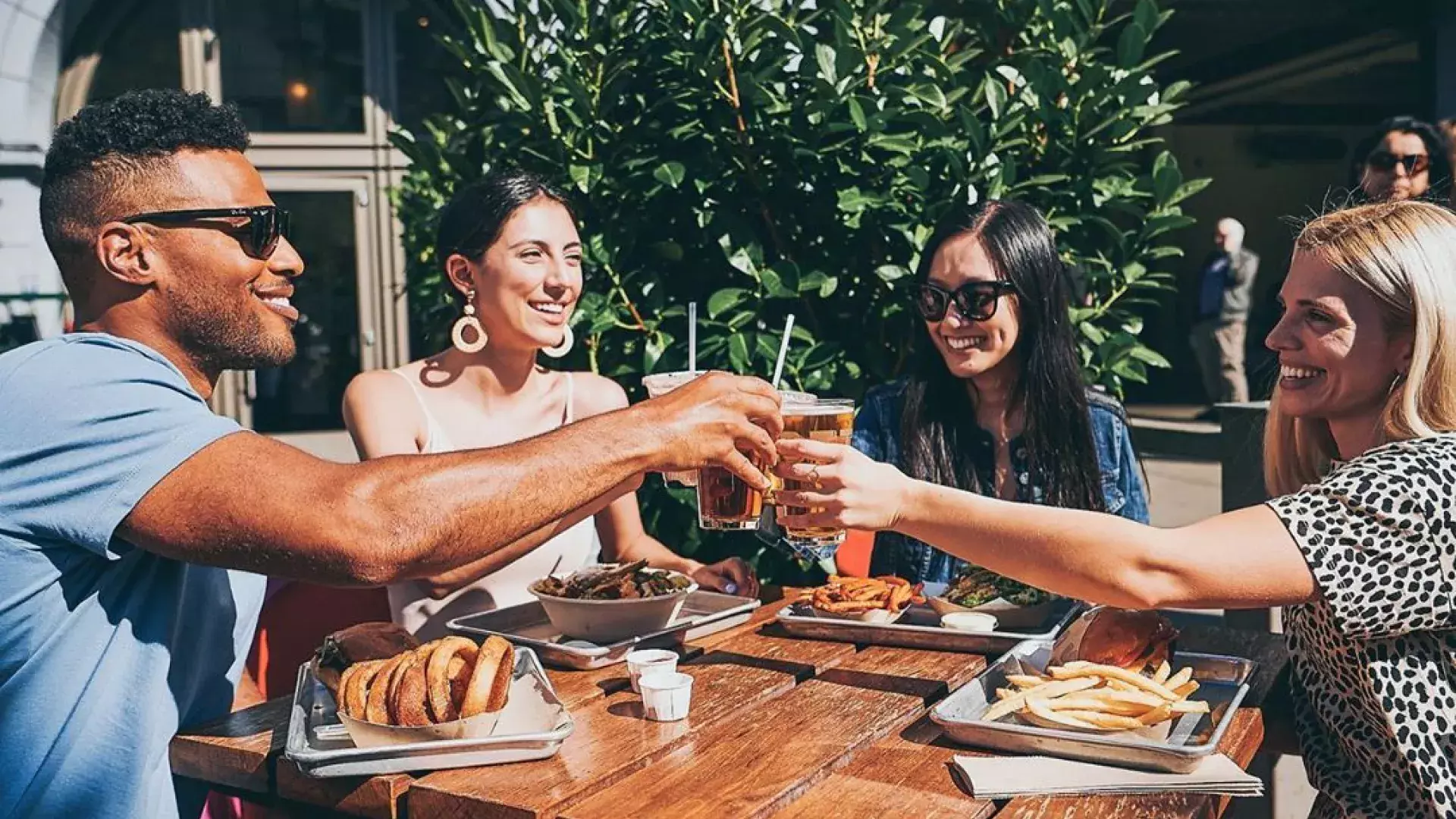 Eat Your Way Through San Francisco's Ferry Building
This is your guide to the delicious restaurants and speciality food retailers in San Francisco's Ferry Building.
San Francisco's Ferry Building is a majestic Beaux-Arts castle perched on the edge of the bay. While it still functions as a bustling transportation hub for ferries that connect downtown San Francisco with points around the Bay Area, it is also a food lover's paradise. 
The San Francisco Ferry Building Marketplace showcases some of the most eclectic eateries and locally produced products that San Francisco has to offer. Whether you are looking for a unique culinary adventure or simply want to stock up on some edible gifts for the folks back home, the Ferry Building Marketplace should be on your bucket list. 
Here's a complete list of restaurants and specialty food retailers you will find inside the Ferry Building:
Acme Bread Company
Using only organic flour and grain varieties from local farmers, Berkeley-based Acme Bread Company has been a Bay Area legend since 1983. The Ferry Building outpost has its own onsite hearth oven, making the bakery's full selection of breads and pastries—including their famous Pain au Levain, a classic full-flavored sourdough, available daily. For those looking for a quick but delicious meal on the go, Acme Bread Company also dishes up several focaccia-style pizzas by the slice.
Hours: 8 a.m.- 6 p.m. daily
Boulettes Larder and Boulibar
With a front patio facing the Embarcadero and a back patio overlooking the bay, Boulettes Larder and Boulibar is one of the most picturesque places in the city to stop in for lunch. The bar and restaurant takes fresh local California ingredients and uses them to create Southern style specialties, like oxtail gumbo. They also serve wood-fired pizzas and boast an extensive wine list.
Hours: 11 a.m. - 6 p.m. Monday to Friday, 9 a.m. - 2:30 p.m. Saturday
Blue Bottle Coffee
Founded in Oakland in 2002, Blue Bottle Coffee is considered one of the pioneers of the "third wave" coffee movement.  With an espresso bar in the northern corner of the Marketplace and a tasting room facing the Embarcadero, there is no excuse to not try one of their drip coffee offerings or a New Orleans-style iced coffee while browsing the other shops and restaurants.
Hours: 6:30 a.m. - 6:30 p.m. daily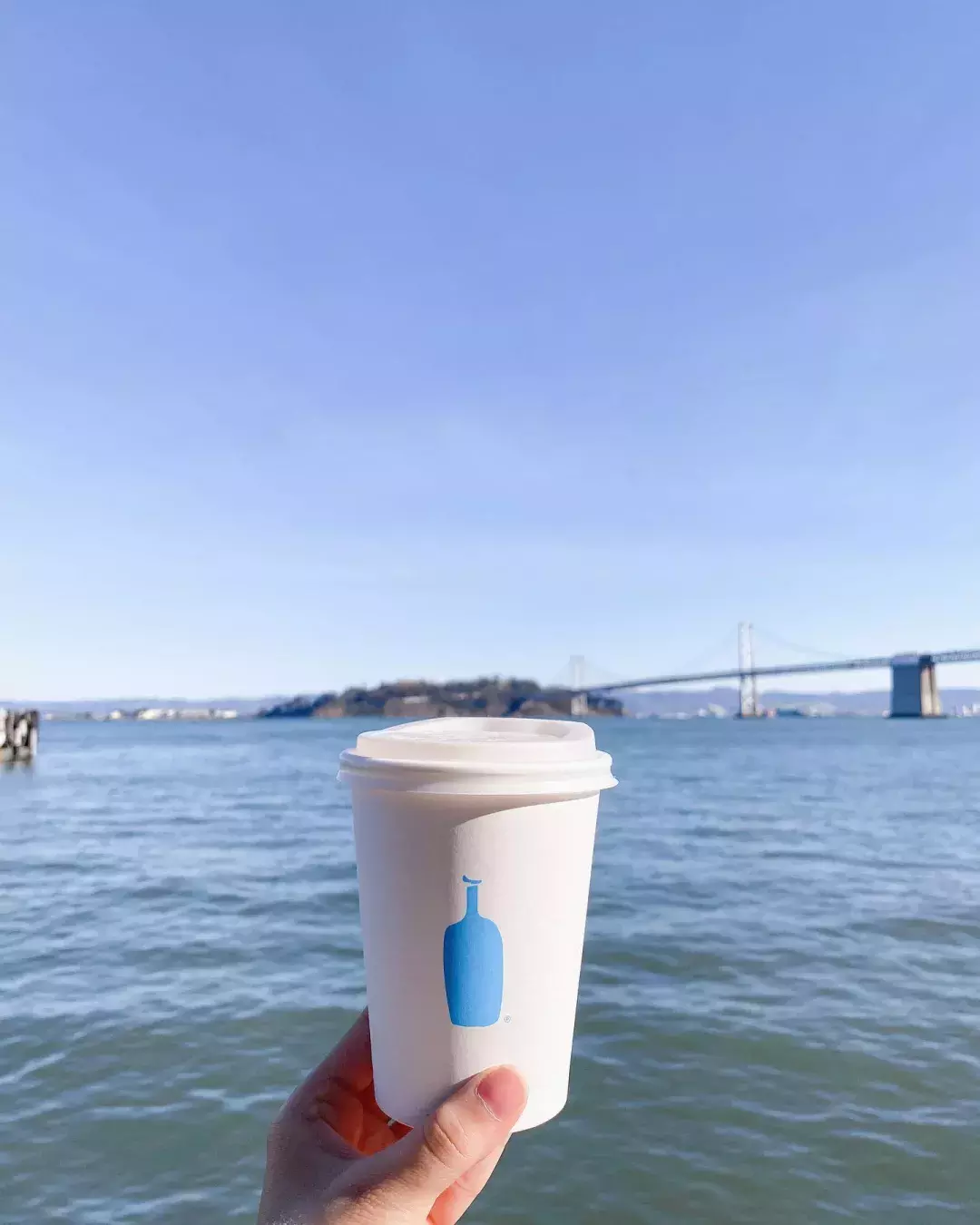 Carmel Honey
Based in the Northern California beach town Carmel-by-the-Sea, Carmel Honey produces high quality, raw meadowfoam, orange blossom, clover, and other wildflower honeys, as well as raw honeycomb. The San Francisco Ferry Building outlet also stocks bath and body products made with bees wax and a variety of boxed sets that make great gifts.
Hours: 10 a.m. - 2 p.m. Tuesday, Thursday, and Friday, 9 a.m. - 5 p.m. Saturday, and 9 a.m. - 2 p.m. on Sundays
Cheesequakes
Using hormone-free dairy products and made-from-scratch graham cracker-based crusts, Cheesequakes are locally made cheesecakes that are meant to "rock" your world. Flavors like triple chocolate and strawberry swirl come in both individual and "small" and "large" party sizes.
Hours: 11:30 a.m. - 6 p.m. Monday to Thursday, 11:30 a.m. - 6:30 p.m. Friday, 11 a.m. - 6 p.m. Saturday, and 11:30 a.m. - 5 p.m. Sunday
Cholita Linda
Enjoying some Baja-style fish tacos and house-made sangria with views of the San Francisco Bay is a great way to wind down after a long day spent exploring the city. Cholita Linda, a colorful Latin American fusion restaurant offers homestyle dishes and fruit-infused drinks inspired by the cuisine of Peru, Mexico, and the Caribbean.
Hours: 11 a.m.- 8 p.m. Sunday to Friday, 10 a.m. - 8 p.m. Saturdays
Daily Driver
Wood-fired bagels smothered with organic cream cheese or hand-churned cultured butter await visitors to the Daily Driver, which first opened shop in San Francisco's Dogpatch neighborhood. Choose from protein toppings like the house-cured gravlax, add a house brewed small batch coffee and you are ready to take on the day.
Hours: 8 a.m. - 2 p.m. Sunday to Friday, 8 a.m. - 3 p.m. Saturdays
Dandelion Chocolate
A small batch bean-to-bar chocolate factory located in the Mission District, Dandelion Chocolate creates each single origin bar by hand and from scratch. Stop by their Ferry Building outlet to sip on a hot cup of European style drinking chocolate.
Hours: 10 a.m. - 5 p.m. Sunday to Friday, 8 a.m. - 5 p.m. Saturday
Delica
Grab a bento box or put together your own "sozai"—a meal made up of different small dishes—at this Japanese inspired delicatessen. Delica uses only local, organic ingredients to craft its ready-to-go offerings like stuffed Kobe beef croquets and Hijiki seaweed salad.
Hours: 9:30 a.m. - 3 p.m. Monday to Saturday
Donut Farm
You can feel good about indulging your sweet tooth at Donut Farm, a San Francisco institution since 2006. The donuts served up here, including the awe-inspiring Whiskey-Tangerine-Fig donut, are all organic and made with strictly vegan ingredients.
Hours: 8:30 a.m. - 4:30 p.m. Thursday to Sunday
El Porteño Empanadas
Launched in 2008 as a food truck, El Porteño Empanadas now has landed two permanent locations: one in Napa Valley and one right here at the Ferry Building. Sourcing their fillings from local producers, their authentic Argentine empanadas come in both traditional and gourmet varieties, including a Malbec braised lamb-stuffed delicacy called "the Cordero".
Hours: 7 a.m. - 8 p.m. Monday to Saturday, 8 a.m. - 7 p.m. Sundays
Far West Fungi
Northern California is a mushroom hunters' paradise; but you don't have to brave the redwood forests to get your hands on fresh morels, matsutakes, chantarelles, and oyster mushrooms. They are all right here at Far West Fungi! Besides fresh seasonal specimens and tons of dried varieties, the shop also sells books and equipment that show you how to hunt or grow your own.
Hours: 11 a.m. - 4 p.m. Sunday to Wednesday, 11 a.m. - 5 p.m. Thursday and Friday, 8 a.m. - 3 p.m. Saturday
Fatted Calf
No visit to the Ferry Building Marketplace is complete without a stop at Fatted Calf, even if it's just to sample their acclaimed fennel-flecked Sbrisolona and hog's head cheese. A charcuterie that specializes in everything from salamis to pâté, this upscale butcher shop is a wonderland of preserved and processed meats.
Hours: 10 a.m. - 6 p.m. Monday to Friday, 8 a.m. – 6 p.m. Saturday, 10 a.m. – 4 p.m. Sunday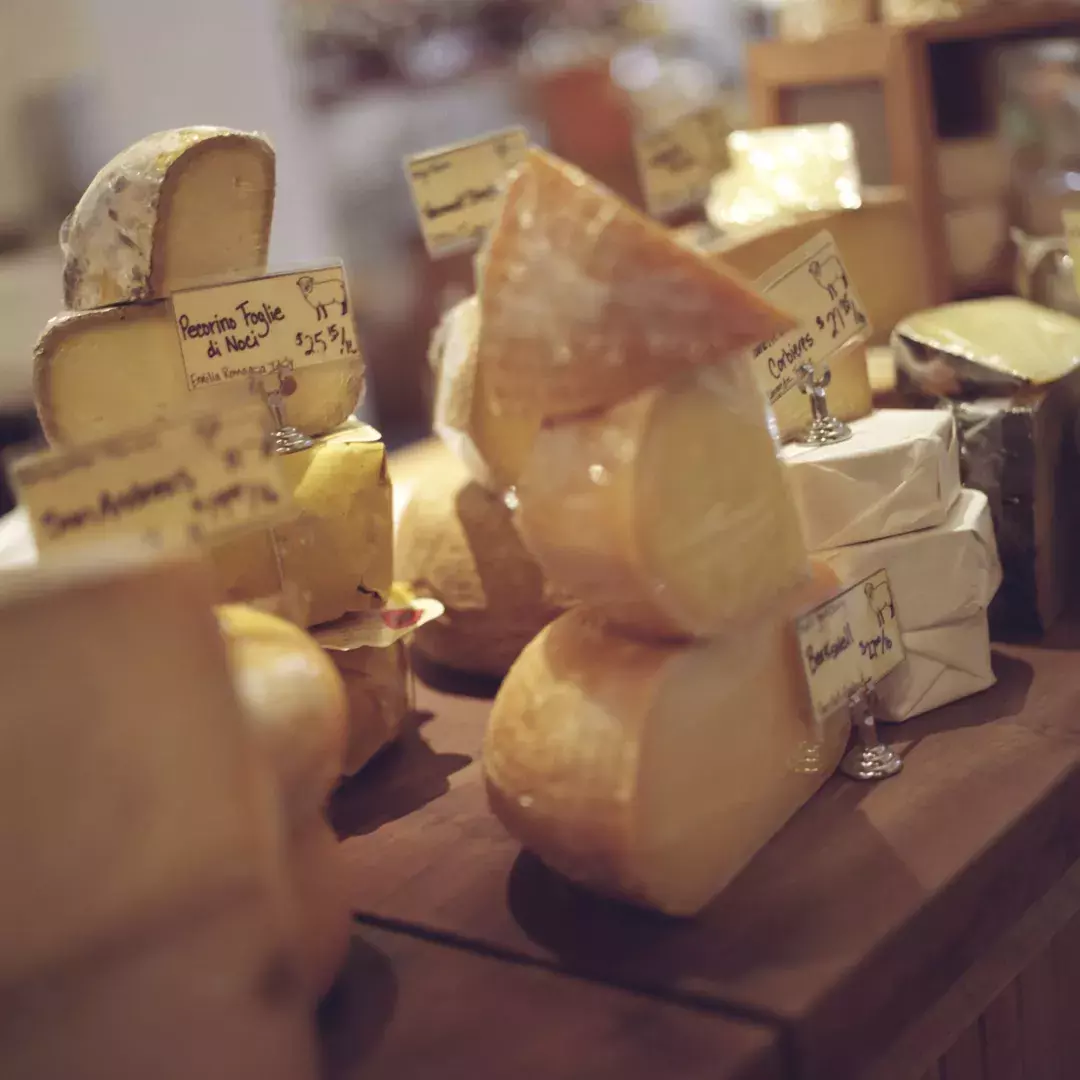 Ferry Plaza Wine Merchant
This massive 3,000-square-foot wine shop doesn't just hold one of the best wine selections in the city; its all-wood wine bar is also a popular after-work gathering place for sipping and sampling. Focused on California varietals, the Ferry Plaza Wine Merchant sports outside patio seating with views of the San Francisco skyline.
Hours: 11 a.m. - 7 p.m. Sunday to Friday, 9 a.m. - 7 p.m. Saturdays
Gott's Roadside
Serving American classics like hamburgers, hot dogs, onion rings and more using fresh, locally sourced ingredients, Gott's Roadside is the remedy for an empty tummy. Their California-focused wine list matches perfectly with house specials like the crispy Ahi poke tacos.
Hours: 10 a.m. - 9 p.m. Monday to Thursday, 10 a.m. - 10 p.m. Friday and Saturday, 10 a.m. - 8:30 p.m. Sundays
Grande Creperie
Bay Area ingredients get stuffed and rolled into naturally leavened French-style crepes at the Grande Creperie. The menu here is evenly divided into savory, which includes items like smoked salmon and baby spinach tucked into a buckwheat crepe, and sweet, where ingredients like Nutella, California strawberries, and local honey, create matches made in heaven.
Hours: 8 a.m. - 3 p.m. Tuesday to Sunday
Hog Island Oyster Company
Sporting gorgeous views out over the ferry landing, Hog Island Oyster Company is the oyster bar and retail outlet of a sustainable oyster farm in Tomales Bay. Try their special chipotle bourbon grilled oysters or do a sake oyster pairing that matches a seasonally fresh Pacific oyster with chilled Japanese rice wine.
Hours: 11 a.m. - 8 p.m. daily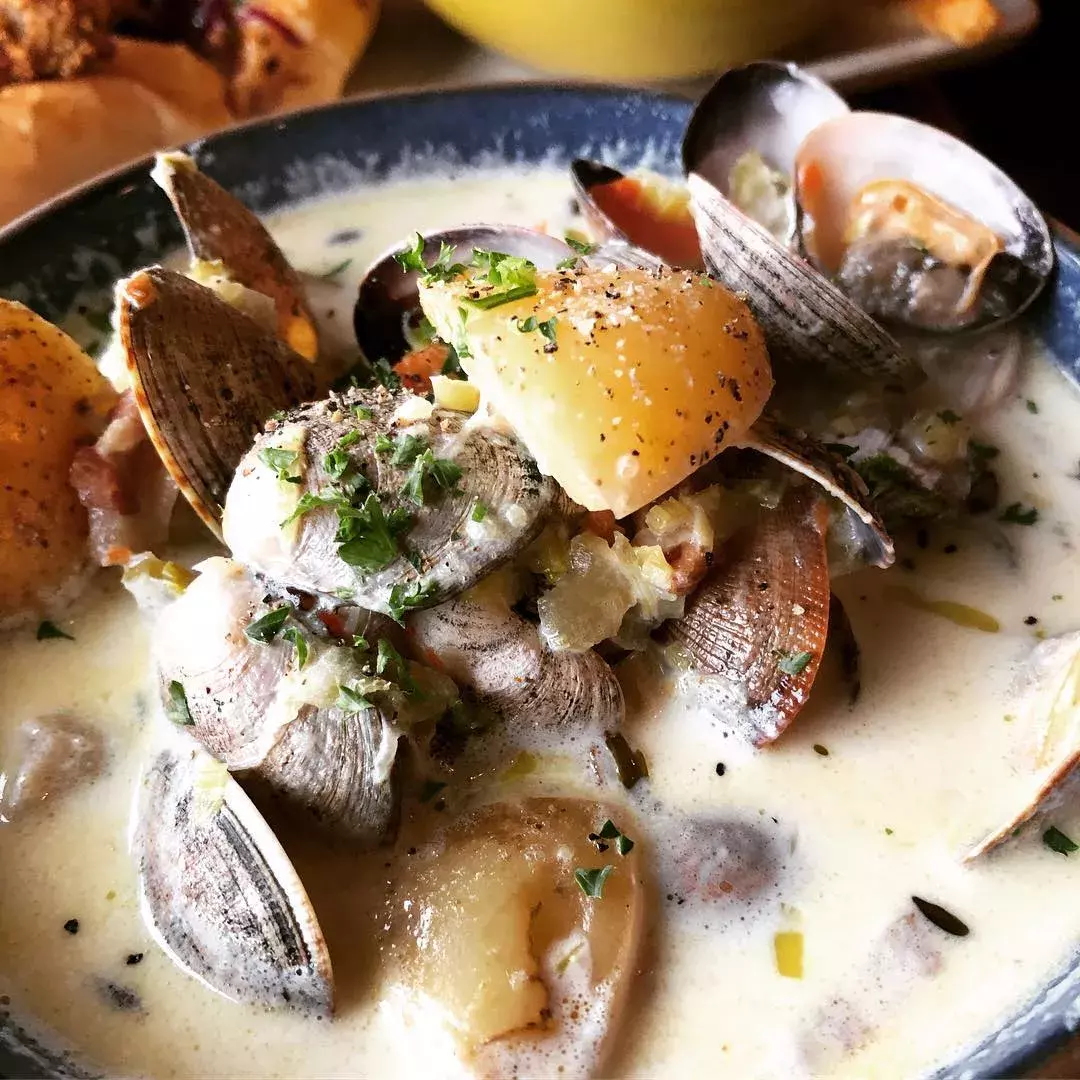 Imperial Tea Court
Featuring an ornate moon gate and a dragon sofa, the Imperial Tea Court is a traditional Chinese tea house that offers more than 100 different varieties to choose from. Order a steaming pot and enjoy the ambiance, or stock up on loose leaf teas and brewing equipment to take home with you.
Hours: 10:30 a.m. - 4 p.m. Monday to Thursday, 8:30 a.m. - 5 p.m. Friday to Sunday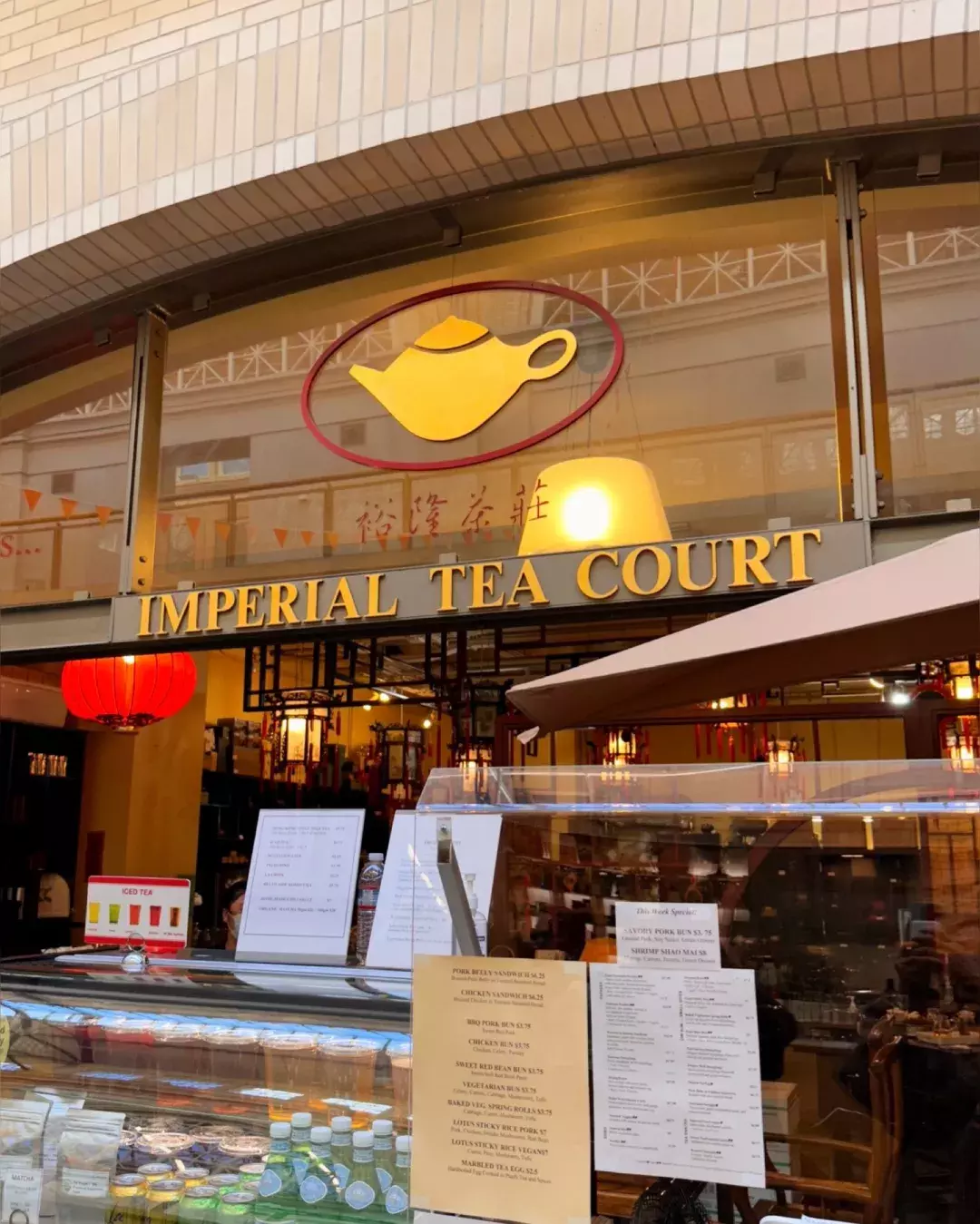 Mariposa Baking Company
Oakland-based Mariposa Bakery Company specializes in gluten-free baked goods crafted from local and organic ingredients. Raspberry almond croissants and gluten-free pizza crusts that you can take home and pile high with other ingredients from the Marketplace are found here. The bakery also ships all their products across the country.
Hours: 10 a.m. - 4 p.m. Sunday to Friday, 9 a.m. - 4 p.m. Saturdays
Peaches Patties
Authentic Jamaican spices combine with meat or veggie fillings to make the patties (a baked savory pastry) at Peaches Patties, a favorite quick bite at the Ferry Building Marketplace. For those craving a full meal, the Jerk Chicken plate, served with fried plantains and peas and rice, pairs perfectly with the house made Jamaican Hibiscus Sorrell drink.
Hours: 9 a.m. - 6 p.m. daily
Reem's
An ode to Arab street food, Reem's is a small kiosk in the Marketplace that is bursting with authentic flavor. Oven-baked flatbreads come in a variety of different styles, while sharable plates, like baba ghanoush and beet mutabal, are used as dips. Damascus lemonade and hibiscus cooler top off a meal here.
Hours: 11 a.m. - 4 p.m. Thursday and Friday, 9 a.m. - 4 p.m. Saturday and Sunday
Senor Sisig
Started in a food truck in 2010, Senor Sisig proved to be such a hit that it now holds down a permanent home in the Ferry Building Marketplace.  Tapping into the rich history of Philippine dishes like slow roasted sweet pork and adobe rice,and packing them into a burrito or taco, Senor Sisig is a uniquely San Francisco culinary sensation.
Hours: 10 a.m. - 8 p.m. Monday to Friday, 9 a.m. - 8 p.m. Saturdays, 10 a.m. - 6 p.m. Sundays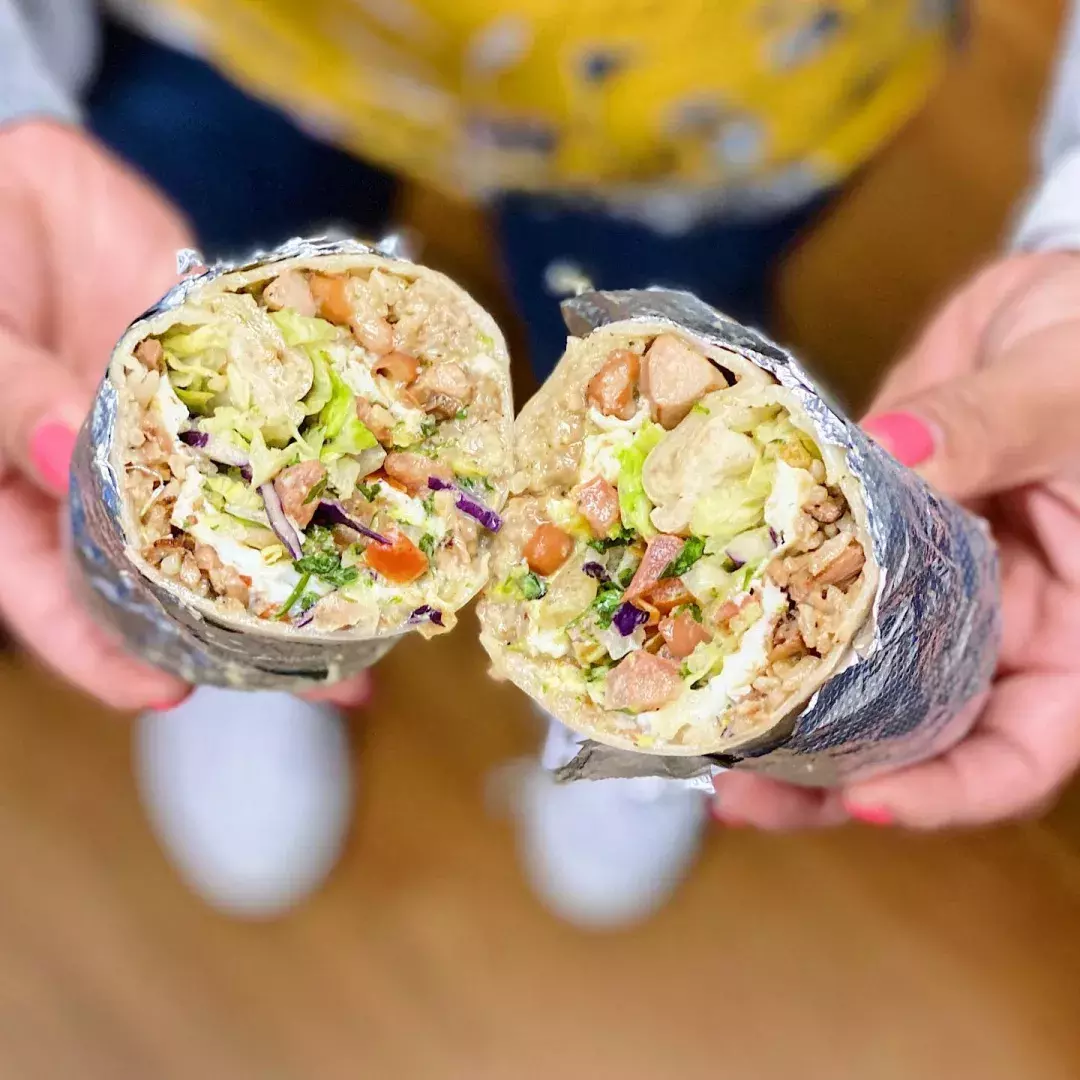 The Slanted Door
Occupying the entire northeast corner of the Ferry Building, The Slanted Door is a critically acclaimed Vietnamese restaurant that was born in San Francisco's Mission District in 1995. The 175-seat restaurant offers stunning waterfront views, as well as upscale takes on classic Southeast Asian Street food like lemongrass marinated pork chops, made with locally sourced organic ingredients.
Hours: Under renovation. Reopening 2023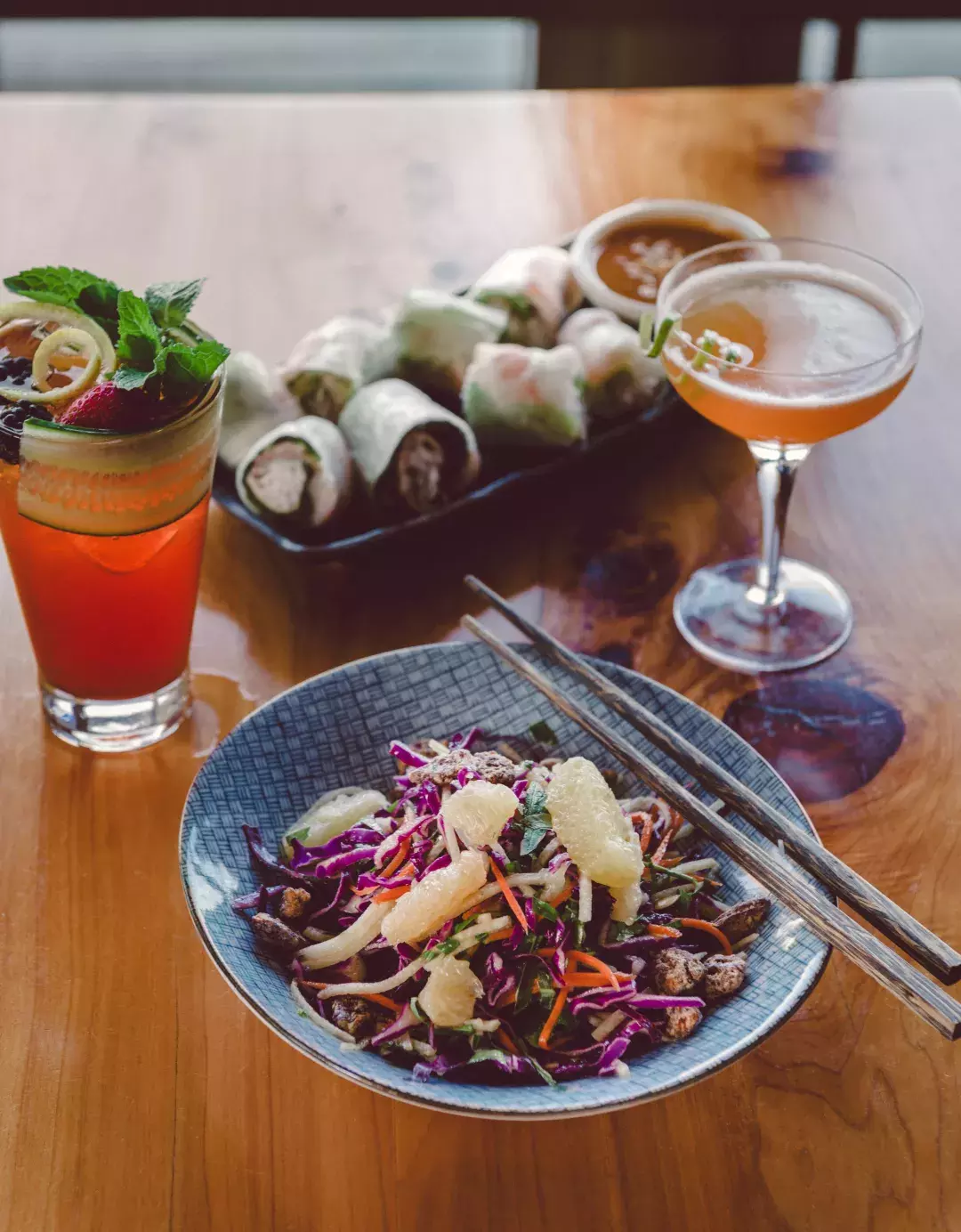 Stonehouse California Olive Oil
Lisbon Lemon, Blood Orange, and an awarding-winning basil-infused olive oil await you at Stonehouse California Olive Oil. This small batch producer of extra virgin olive oils uses only olives grown on farms located within 90 minutes of San Francisco, and carries vinegars, spices, and gift sets based on their products.
Hours: 10 a.m. - 6 p.m. Monday to Friday, 8 a.m. - 5 p.m. Saturday, 10 a.m. - 5 p.m. Sunday.
Tsar Nicoulai Caviar Cafe
Offering small batch, hand-crafted caviars sustainably cultivated in the nation's only Eco-Certified sturgeon farm, located in the Monterrey Bay, the Tsar Nicoulai Caviar Café is a treat for the senses. Besides caviar and roe flights presented on ice, the café also serves sharable plates, including a smoked sturgeon pate.
Hours: 11 a.m. - 5 p.m. Sunday to Tuesday, 11 a.m. - 6 p.m. Wednesday to Friday, and 10 a.m. - 6 p.m. on Saturdays
Yes Pudding
A small batch, San Francisco desert company that initially only offered banana pudding, Yes Pudding now boasts over 30 different flavors. From chocolate avocado to sweet potato praline bread pudding, there's a pudding for everyone at this unique Marketplace shop.
Hours: 11 a.m. - 5 p.m. Thursday to Friday, Saturday 9 a.m. - 5 p.m., Sunday 11 a.m. - 5 p.m.
---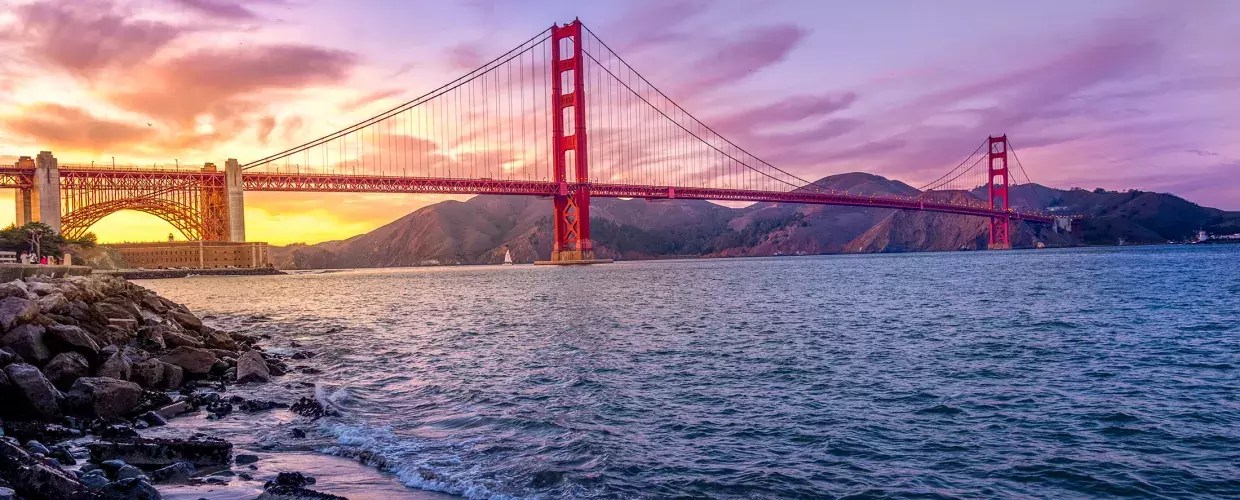 Stay Connected with SF
Sign Up for Our Newsletter
Be the first to know about upcoming events and festivals, new restaurants, special deals, and everything else happening in the City by the Bay.