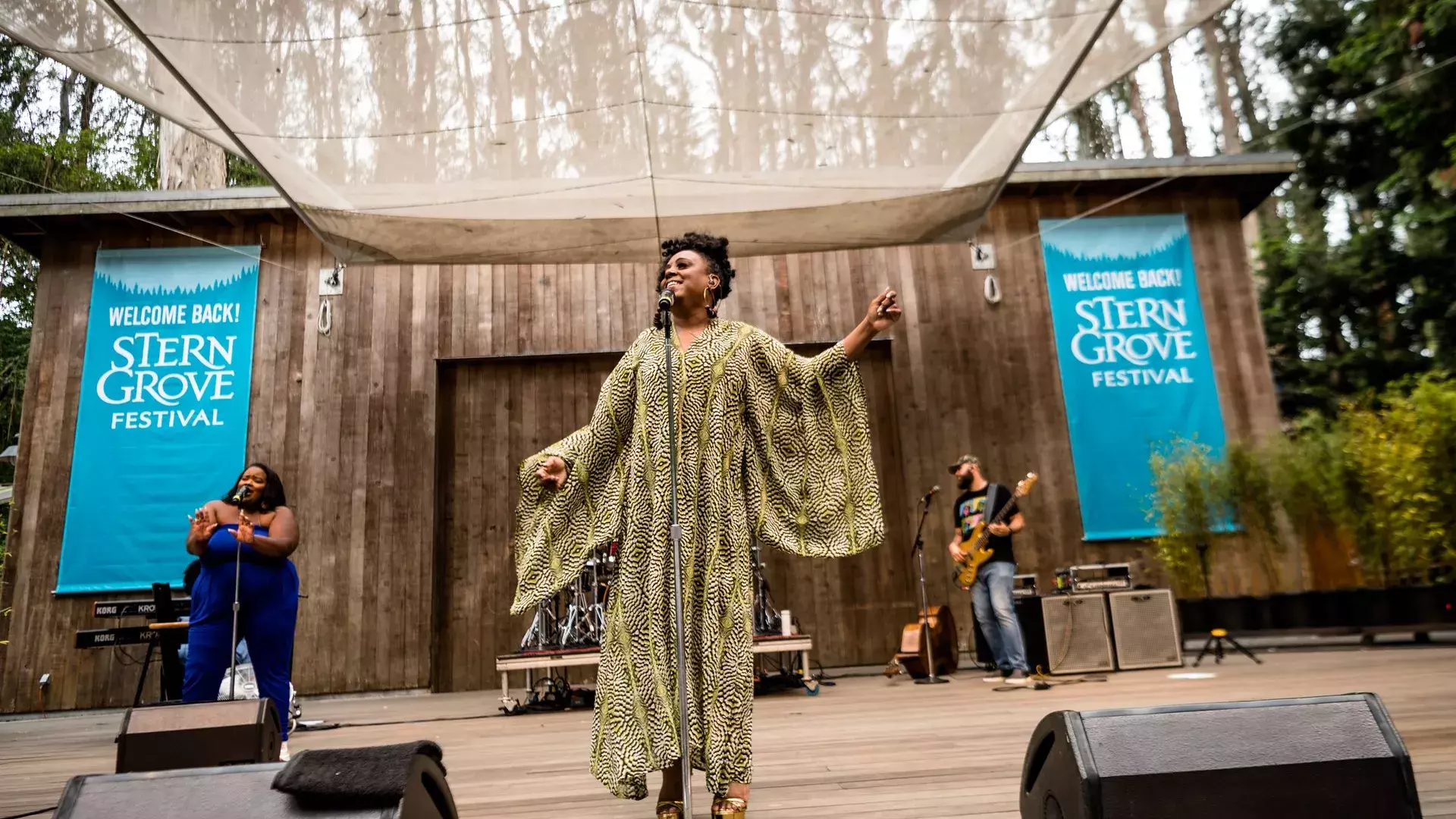 How to Experience Stern Grove's 2023 Summer Concert Series
It's a singular San Francisco summer tradition: the Stern Grove concert series. Amazing artists, beautiful scenery, and best of all, it's free!
Stern Grove is a San Francisco summer tradition. For more than 80 summers, visitors and locals alike have seen legendary performances in one of the most beautiful spots in the city for free. Yes, you read that right—free!
The Stern Grove Festival has released their lineup for the upcoming season of Sunday concerts, happening June 18 to Aug. 20, 2023. Here's everything you need to know.
The History of Stern Grove
Today, Stern Grove, a natural amphitheater surrounded by giant eucalyptus, redwood, and fir trees, is one of Northern California's favorite concert sites. But it wasn't always like this. Back in the 1840s, it was just a wild stretch of sand dunes and marshes. George Greene and his family are the first known San Franciscans to tame this patch of land.
Decades later, in 1931, the land was purchased by Rosalie M. Stern, who gifted it to the city in memory of her husband, Sigmund. Mrs. Stern declared that the site must be preserved as a park in which the public could enjoy free music, dance, and theater performances. Nearly 90 years later, her promise has been upheld!
All proceeds of Stern Grove Festival concerts benefit the continuation of this special tradition.
How to Visit
The Stern Grove Festival will gladly welcome guests back this summer, but with some noticeable changes.
Admission to each concert will remain free to the public, but tickets must be acquired online in advance. At 2:00 p.m. 12 days before each event, an online portal will be opened through www.sterngrove.org to offer free passes on a first-come, first-served basis. 
Most concerts this summer will be streamed live in order to reach as many music fans as possible. The live stream will kick off with the concert starting at 2:00 p.m. via www.sterngrove.org.
Guests are welcome to bring their food and beverages to enjoy.
Concert Dates & Performers
All concerts for the 2023 season will begin at 2 p.m. Performers are subject to change without notice.
June 18
The 2023 concert season begins with Snarky Puppy, a jazz collective of nearly two dozen musicians, and Isaiah Sharkey, who has performed alongside such legends as Patti LaBelle, Keith Urban, and Paul Simon.
June 25
The Indigo Girls will make their long-awaited Stern Grove debut on this Sunday, with opener Neko Case.
July 2
Genre-defying music artist Santigold will take the stage at Stern Grove for her first Bay Area performance since 2018.
July 9
Lyle Lovett and His Large Band will perform a selection of classics from his three-decade long career, as well as new tunes from his latest album.
July 16
Come hear Angelique Kidjo blend the lines between afrobeat, jazz, and classical music. She'll be preceded by the unique stylings of Jupiter & Okwess.
July 23
The San Francisco Symphony will take the Stern Grove stage this day for their annual outdoor performance. They'll be joined by soulful funk collective Lettuce, promising a truly one-of-a-kind concert.
July 30
EDM DJs Bob Moses and indie rocker Neil Frances will bring their singular sounds to the Grove on this Sunday. 
August 6
Grammy Award winner Buddy Guy has chosen Stern Grove as his only Bay Area stop on his farewell tour, giving blues lovers a special opportunity to hear one of the greats.
August 13
Punk rock pioneer Patti Smith will play crowd favorites as well as new tracks from her most recent album, "The Perfect Vision Reworkings." Local punk favorite Bob Mould will also take the stage.
August 14 - The Big Picnic
The 2023 concert season concludes with the Festival's annual fundraiser, The Big Picnic, featuring The Flaming Lips. This season-ending event will help to raise funds in support of the Festival's mission to provide free concerts and arts education programs.
Additional Stern Grove Tips
Want to make the most of your Stern Grove experience? Here are a few insider tips:
While the main entrance at the corner of 19th Avenue and Sloat Boulevard is easy to find, there are additional entrances along Wawona Street to the north. These less crowded entrances may allow you to get in quicker and find a seat.
You'll want to be on your best early bird game since seating at Stern Grove is general admission. All entrances open at noon on concert days.
Did you know Stern Grove has a bike valet? They do! Forget the hassle of parking your car and take your bike there instead. Plus, when the concert is over, you can take a scenic ride along the nearby Great Highway.
Parking in the neighborhood will be tough on concert days. We encourage you to use public transit or ride shares. However, if getting there with your vehicle is the only way, make things easy on yourself by using SpotHero to reserve parking ahead of time.
If you'd rather not sit on a blanket or low-profile lawn chair, there are picnic tables that can be reserved. Picnic table seating is available with a donation of $1,500 or more available for all concerts except The Big Picnic on August 14. For more information, email

[email protected]
---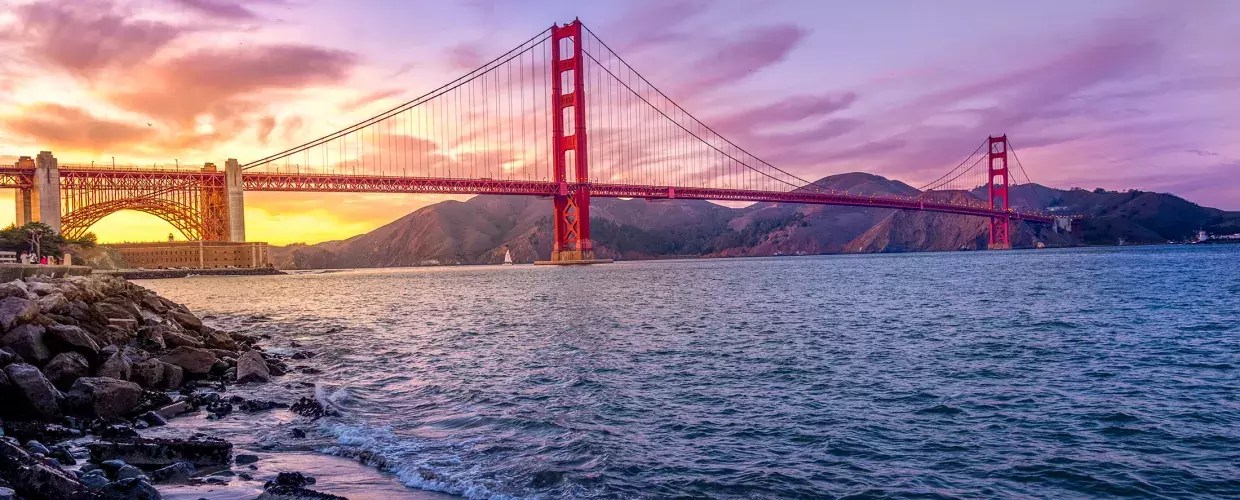 Stay Connected with SF
Sign Up for Our Newsletter
Be the first to know about upcoming events and festivals, new restaurants, special deals, and everything else happening in the City by the Bay.