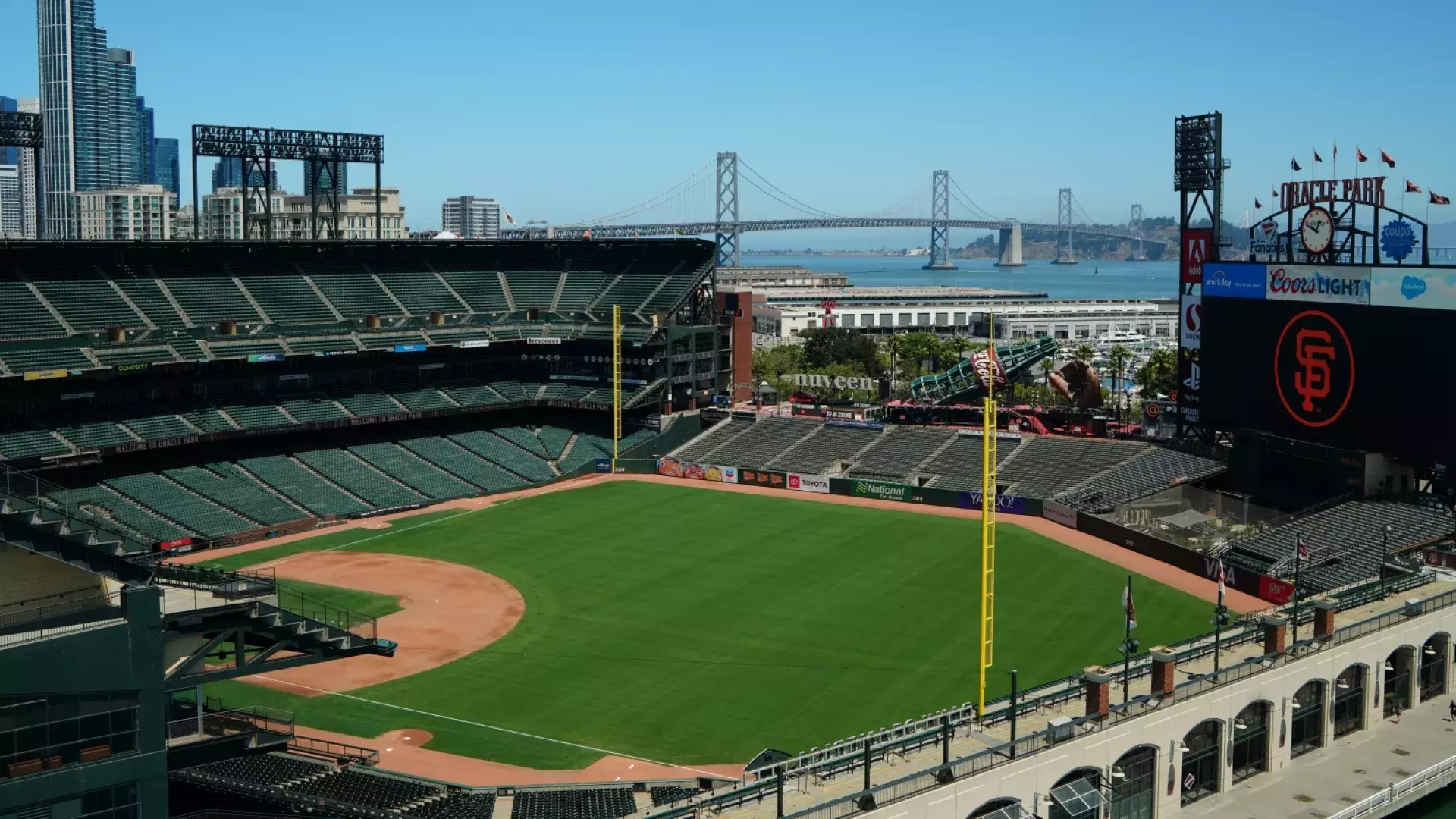 Tours At Oracle Park
Go behind the scenes at Oracle Park. You can feel like a champion when you explore the home of the San Francisco Giants.
Oracle Park, called "Baseball's Perfect Address", has been home to the San Francisco Giants since 2000 and instantly became an icon in a city of icons. Nestled at the edge of downtown and upon a waterfront perch along the San Francisco Bay, this one-of-a-kind ballpark is the City's largest professional sports venue. Oracle Park has been awarded LEED sustainability certification and has played host to numerous Major League Baseball Postseason wins, historic moments (like Barry Bonds's legendary 756th home run and Matt Cain's perfect game), as well as sold-out concerts, soccer matches, football games and other special events. 
Tours of Oracle Park are available year-round and are ideal for fans of all ages. On a behind-the-scenes tour, you'll visit places only players and coaches go, including The Field, Giants' Dugout, a Luxury Suite, the Press Box and more!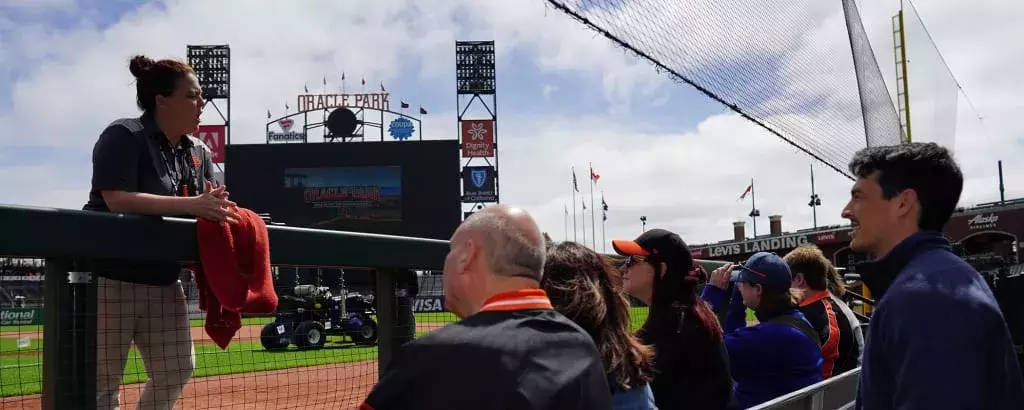 Ballpark Tours run daily at 10:30 a.m. and 12:30 p.m., with additional departures at 11:30 a.m. and 1:30 p.m. during June, July, August, and September.  During the baseball season, Public Pregame Tours are also available, where guests can see player warmups from the first three rows behind home plate and visit different vantage points of the ballpark, alongside VIP Tours that let you step foot on The Field to watch batting practice and visit the exclusive year-round private club, The Gotham Club!
A variety of customized Private Tours for groups of any size can also be arranged, from birthday-themed events with Giants mascot Lou Seal, to corporate group events with personalized scoreboard messages. No matter the occasion, a visit to the home of the three-time World Series Champions is a must in San Francisco!
We highly recommend purchasing tickets online in advance for all Public and Pregame Tours, as they are likely to sell out. For up-to-date information on all tours, please visit sfgiants.com/tours or email [email protected].  
---