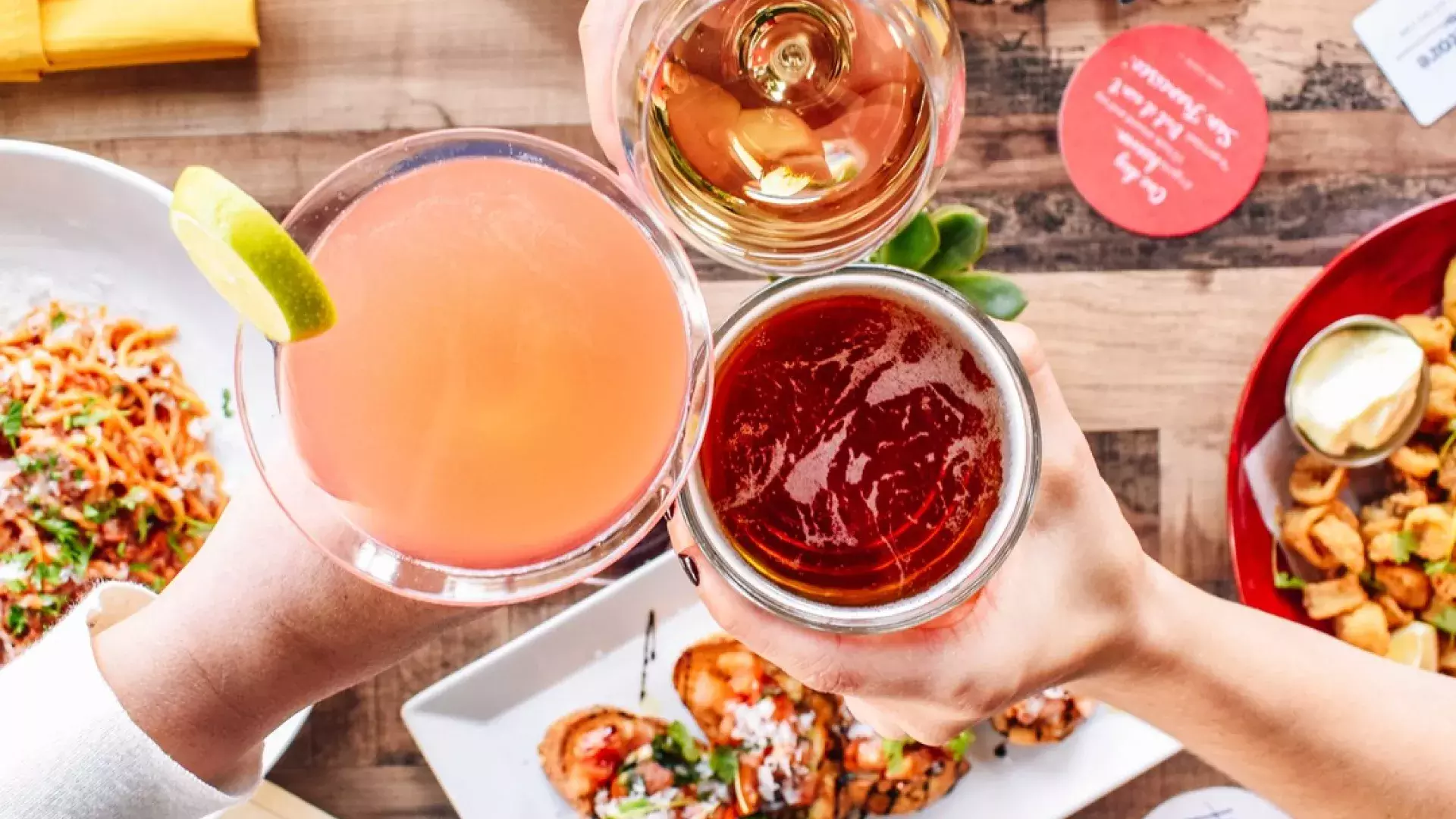 The Perfect San Francisco Gifts For Your Foodie Friends
Make someone's day with a San Francisco souvenir that brings them the special flavors of the city.
San Francisco food culture is dynamic and diverse, with heaping helpings of both local and international flavors mixed with the creative flair that is unique to the City by the Bay. Enjoying it yourself is a one-of-a-kind experience; but the next level is bringing some home to share with your foodie family and friends. 
Food Gifts
Tadich Grill Bloody Mary Mix
240 California St.
The oldest restaurant in California, this historic Financial District seafood grill is as Barbary Coast as it gets. The only thing more legendary than Tadich Grill's classic seafood cioppino is their signature Bloody Mary, made from a family recipe that has been passed down for generations and is available for purchase at the restaurant.  
Teas from Samovar Tea
Sold Online
High-quality green, black, herbal, and Japanese matcha teas have made Samovar Tea a favorite to add to your tea collection. Shop from their large selection of premium teas at their online shop, including delicate whites and flavorful oolongs, and bring a bit of Samovar home with you.
Sears Fine Food Pancake Mix 
439 Powell St.
A Union Square institution since 1938, Sears Fine Food draws breakfast lines every morning, many coming to try the famous Swedish-style pancakes (they serve over 11,000 of them a day). Check out their e-store for a ready-made mix to take back to your family and friends. Get a breakfast line going in your own kitchen!
Pizza from Tony's Pizza Napoletana
1570 Stockton St.
The first American to win the World Pizza Cup in Naples, Italy, Tony Gemignani has become a culinary hero of San Francisco's Italian-rooted North Beach neighborhood. Use Goldbelly to ship many of Tony's Pizza Napoletana's award-winning pies, including the Gold Medal winning Cal-Italia (a white pizza topped with four cheeses, prosciutto and figs) anywhere in the U.S. overnight through next day air service.
Ice Cream from Humphry Slocombe
Various Locations
With uniquely San Francisco flavors like "Blue Bottle Vietnamese Coffee," as well as creations that reach well beyond the word "exotic" like "Secret Breakfast" (Bourbon plus cornflakes), Humphry Slocombe founders Jake Godby and Sean Vahey have created an ice cream sensation that sells out even in winter. Get the good stuff shipped to your favorite foodies or family members anywhere in the U.S. in a special insulated container through Goldbelly.
Cookbooks
The Slanted Door
One Ferry Building - Reopening 2023
James Beard Award-winning chef Charles Phan of The Slanted Door lays out the secrets to over 100 of his top recipes in his must-have cookbook (available at Amazon.com) that is full of high-quality photos, personal stories and prep tips. From spicing up cellophane noodles to the perfect consistency of jasmine rice, "The Slanted Door: Modern Vietnamese Food (A Cookbook)" allows you to bring delicacies from this waterfront culinary superstar to your dining room table.
Flour+Water
2401 Harrison St.
Mastering the art of handmade pasta just got a bit easier with the publication of Flour+Water's cookbook (buy at Amazon.com). Complete with step-by-step instructions and 50 seasonal recipes taken from the Mission District restaurant's own menu (Pumpkin Tortellini with Sage and Pumpkin Seeds, anyone?), Chef Thomas McNaughton brings you inside the dough room and kitchen in an accessible way designed for chefs of all skill levels.
Greens
2 Marina Blvd., Fort Mason, Building A
The go-to trendsetting vegetarian restaurant in San Francisco since 1979, Greens has published not one but two cookbooks. Let chef Annie Somerville show you how to turn local, seasonal veggies and spices from around the globe into sophisticated meatless dishes like Asian spring rolls and Italian ravioli right in an everyday home kitchen. Find "Everyday Greens" available at Amazon.com.
Zuni Café 
1658 Market St.
The secrets behind the top dishes at one of San Francisco's most-awarded restaurants, including items like ricotta gnocchi and espresso granita, are laid bare in "The Zuni Café Cookbook" (available on Amazon.com). Occupying an iconic triangular Market Street corner space since 1979, Zuni combines European recipes with fresh local ingredients to create food that nourishes and satisfies. This cookbook will give any budding foodie excellent fuel for their passion.
Tacolicious
Various Locations
Step-by-step instructions by Tacolicious for whipping up this Mexican fusion joint's favorite tacos – everything from slow-roasted carnitas to Baja style fish and cabbage – await in the "Tacolicious Cookbook" (available through Indiebound.org). Extensive salsa, including the classic avocado tomatillo, and cocktail/margarita recipes are included as well.
---