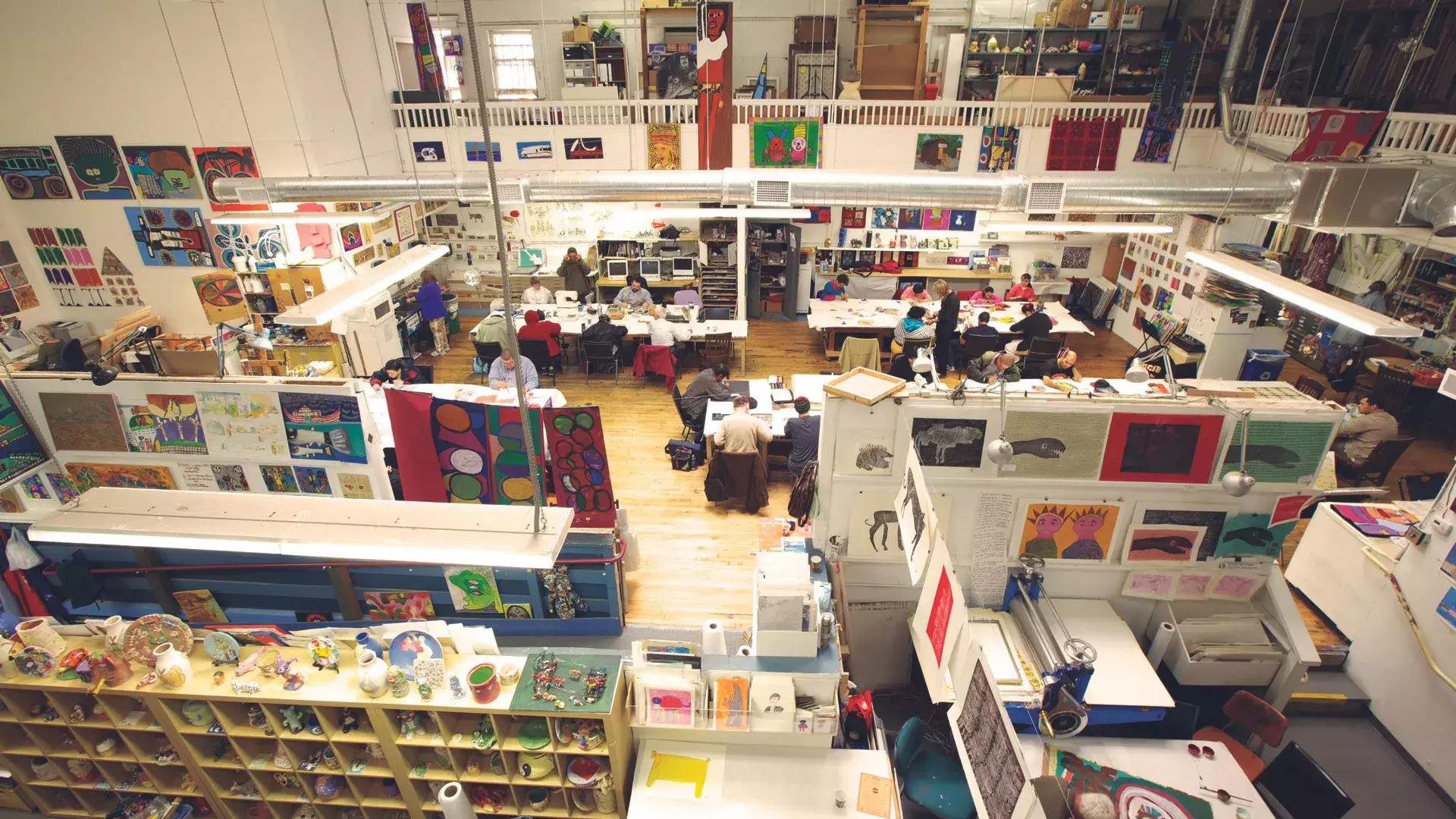 The San Francisco Museum Stores With Must-Have Gifts
The stores in San Francisco's must-see museums offer gifts that mirror their area of expertise and current exhibitions.
When you are looking for that special gift to create wonder and delight, look no further than the incredible stores attached to San Francisco's world-renown museums. 
Asian Art Museum
200 Larkin St.
The Asian Art Museum Store is a source of both contemporary and antique traditions. The focus on exhibition-specific merchandise explores and expands upon what is displayed in the galleries with handcrafted items sourced directly from Asia. store.asianart.org/
California Academy of Sciences
55 Music Concourse Dr.
The three stores at the California Academy of Sciences offer a wide variety of gifts that are themed to each store. There is the Academy Store, open without museum admission; the Lab Junior for children; and the Swamp Store, which is for aquarium lovers. Many items are made with sustainably produced and sourced materials and inspired by science and the natural world. https://store.calacademy.org/
California Historical Society – Ten Lions Bookstore
678 Mission St.
Ten Lions is a partnership between the California Historical Society and Heyday. Ten Lions features key Heyday titles that focus on California's myriad stories, as well as locally crafted items from Bay Area artisans. www.californiahistoricalsociety.org 
Children's Creativity Museum – Creativity Pop-Up Store
221 Fourth St.
Located next to the museum, the Children's Creativity Store carries a wide selection of toys, games, books and other items that are sure to spark the imagination in kids of all ages. Don't miss the selection of t-shirts, tote bags and stickers featuring Creativity Critters. www.creativity.org
Contemporary Jewish Museum
736 Mission St.
The Contemporary Jewish Museum Store offers exhibition-inspired merchandise, art books, contemporary jewelry, modern accessories, innovative design objects, hand-crafted Judaica, and educational kids' toys and books. http://store.thecjm.org/index.htm
Creativity Explored
3245 16th St.
Creativity Explored is a studio-based collective in San Francisco that partners with developmentally disabled artists to celebrate and nurture the creative potential in all of us.
de Young Museum Store
50 Hagiwara Tea Garden Dr.
Located on the de Young's main concourse and lower levels, the de Young Museum Store offers a vast array of art books and museum publications, distinctive decorative objects, jewelry and home accessories, along with textiles, posters, prints, stationery and educational children's books and toys, all related to the museum's permanent collections. The de Young Museum Store also features custom Art on Demand prints and a noteworthy selection of signature museum products developed by local, American and international artisans.  Museum admission is not required.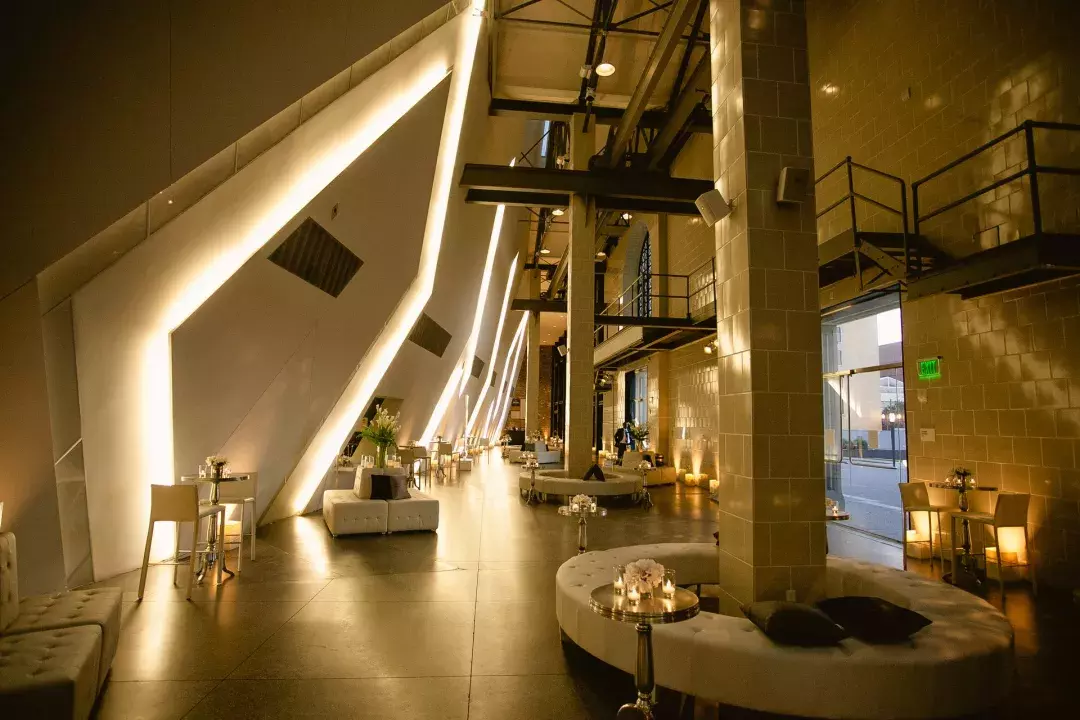 Exploratorium
Pier 15
The Exploratorium's two stores were inspired by its onsite, viewable exhibit workshop. In the main store at Pier 15, look for a large, interactive Triple Vortex exhibit and a cherry-red Art-O-Mat vending machine that dispenses original artworks. The stores carry unique objects, games and books that focus on science, art and technology. You'll find a wide variety for both kids and adults.
International Art Museum of America
1025 Market St.
The International Art Museum of America (IAMA) store is dedicated to enhancing visitors' experiences by offering locally crafted gifts, ethically sourced merchandise, and products that have been carefully selected to reflect the international gallery and help support their programming.
Legion of Honor Museum Store
100 34th Ave.
Located on the Legion of Honor's terrace level, the Museum Store is renowned for its distinguished selection of art history books, elegant home décor items, classic jewelry, stationery and quality fine-arts gifts that mirror the museum's permanent collection. The Legion of Honor Museum Store also features exclusive lines of products, focusing on Paris and influenced by French taste, in tribute to the Legion of Honor's origin as a three-quarter-scale adaptation of the 18th-century Palais de la Légion d'Honneur in Paris.
Museum of Craft and Design
2569 Third St.
Handcrafted and handpicked, the Museum of Craft and Design offers an array of beautiful handmade jewelry, books, home décor, ceramics and more. Choose to shop online or go visit the store in person, which is just located inside the entrance. https://shop.sfmcd.org/
Museum of the African Diaspora
685 Mission St.
Free without admission, the Museum of the African Diaspora store is located on the first floor and open to the general public who is interested in buying souvenirs. Find a curated selection of books from local writers, black-owned businesses, exhibition catalogs, and authors from across the African Diaspora.
SFMOMA
151 Third St.
Shop the SFMOMA Museum Store for San Francisco's best selection of innovative design objects, locally made products, one-of-a-kind jewelry, home furnishings, art books and more. The main store (151 Third St.) is located on the first floor of the museum. For those looking to take home a last-minute gift, you can also find a Museum Store at SFO's International Terminal Main Hall. Proceeds from purchases at both locations support the museum's exhibitions and educational programs. https://museumstore.sfmoma.org/
San Francisco Railway Museum & Gift Shop
77 Steuart St.
The gift shop in the San Francisco Railway Museum features a wide variety of unique gifts, souvenirs and memorabilia not available anywhere else. Notable items are fleet posters of all the vintage streetcars currently active on the F-line as well as other unique mugs, t-shirts and kids' items.
SS Jeremiah O'Brien 
Pier 45
Located in the #2 Hold, the SS Jeremiah O'Brien store is generally accessible when visiting the ship. Memorabilia items such as apparel and books serve as great gifts. A few of the store's items can be purchased online.
Tenderloin Museum
398 Eddy St.
The Tenderloin Museum celebrates the rich history of a San Francisco neighborhood most people think they know. The 31 blocks of the Tenderloin District are the last bastion of a San Francisco that once was peopled by immigrants and iconoclasts, artists and activists, sinners and saints. Visit the Tenderloin Museum today and discover the city that isn't shown in postcards. www.tenderloinmuseum.org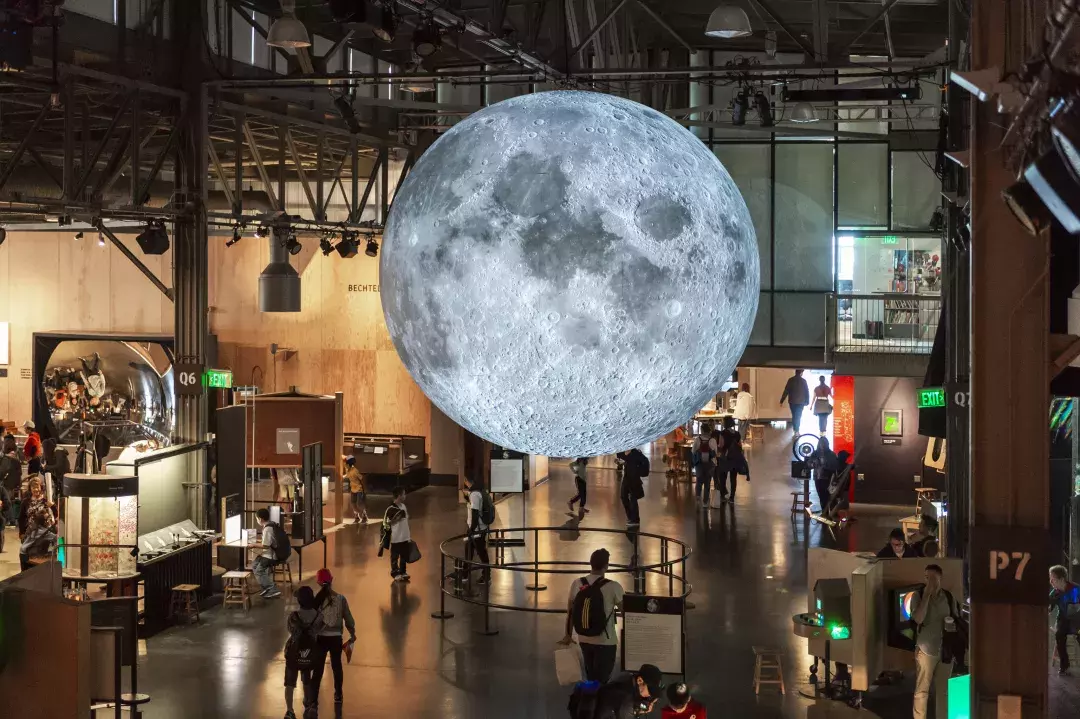 The Walt Disney Family Museum
104 Montgomery St.
The Walt Disney Family Museum has a selection of items that showcase Walt Disney, his vision, and the creations of the artists who pioneered the film, television, and Disney Parks that we enjoy today. Everything from Disney-themed mugs and totes, to collectible dolls and exhibition catalogs can be found at the Walt Disney Family Museum store. No admission is required. www.waltdisney.org 
Beyond San Francisco
Bay Area Discovery Museum
557 McReynolds Rd., Sausalito
The Discovery Store offers a wide variety of educational, interactive and fun toys for children. A wonderful selection of arts and crafts, music, and toys that focus on creativity and learning related to STEM (science, technology, engineering, and math) awaits. For some gift giving inspiration, check their website. The Discovery Store has a list of favorite creative gifts that will bring smiles to the little ones' faces. bayareadiscoverymuseum.org
Charles M. Schulz Museum
Various Locations
The Charles M. Schulz Museum offers a wide variety of novelty items, such as cartooning books, "Peanuts" collections, posters and clothing. A limited edition, signed and numbered, hand-collaged lithograph is also available at their main Museum Shop (2301 Hardies Ln.). Their second location, Snoopy's Gallery and Gift Shop (1665 West Steele Ln.), features 2,400 square feet of products that appeal to "Peanuts" fans of all ages and tastes. www.schulzmuseum.org/shop
Monterey Bay Aquarium
886 Cannery Row, Monterey
The Monterey Bay Aquarium offers items that are available in four different gift and bookstore locations. Each store offers a slightly different assortment of merchandise that ranges from plush toys, apparel, books and media and souvenirs. https://shop.montereybayaquarium.org/
USS Hornet 
707 W Hornet Ave., Alameda
The USS Hornet's museum store is located directly on the main deck of the famous aircraft carrier and offers books, patches, hats and other memorabilia that can bring historic events, from WWII to the Apollo moon landings, to life. www.uss-hornet.org
---