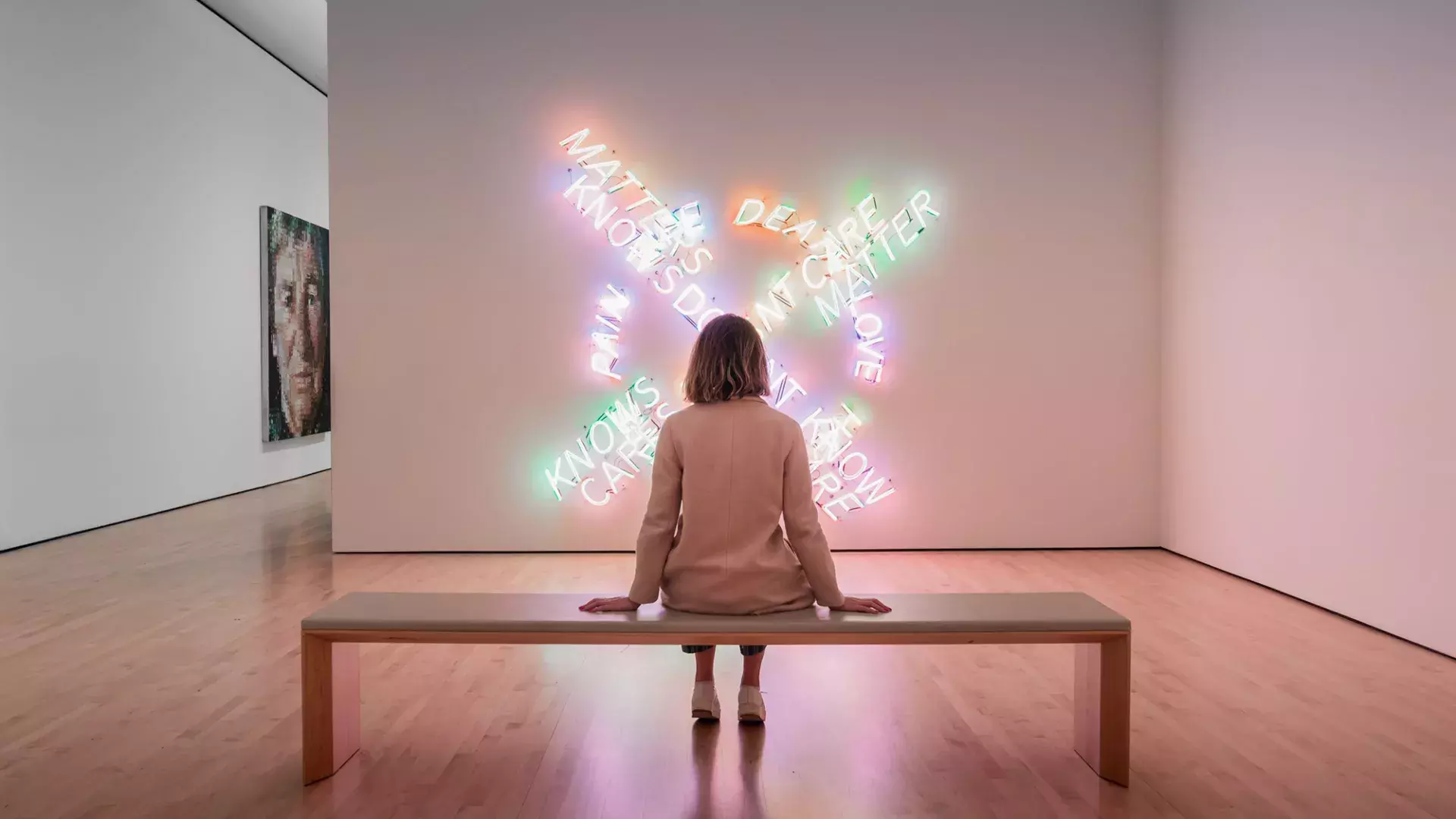 3 Must-See San Francisco

Museums For Light Art Lovers

Immerse yourself in these brilliant works by some of the world's most notable light artists at these San Francisco museums.
As a center for creativity, innovation and reinvention, San Francisco has attracted the world's most notable light artists like, well, moths to a flame. For a truly illuminating art experience, immerse yourself in these brilliant works at some of San Francisco's must-see museums by some of the world's most notable light artists.
151 3rd St.
San Francisco Museum of Modern Art (SFMOMA)
Visit SFMOMA's Floor 5 to view the exhibition "Pop, Minimal, and Figurative Art: The Fisher Collection," which features works from the 1960s and beyond that provoke dialogue about the nature of art and its place in American culture. This exhibition from the Doris and Donald Fisher Collection includes two major light art works by Dan Flavin, using his signature fluorescent light tubes: Untitled (in honor of Leo at the 30th anniversary of his gallery) and Monument for V. Tatlin. While Flavin's work is often contextualized with other Minimalist artists, his emphasis on light and its effects aligns him just as strongly with Op art, whose practitioners explored variations in color and shape based on differences in light.
Buy SFMOMA Tickets
736 Mission St.
Contemporary Jewish Museum
The CJM selected renowned architect Daniel Libeskind to design its intriguing new home, including the 36 diamond-shaped windows that light the top floor of the metal cube known as the Yud and the allegorical light installation "PaRDeS", which is embedded in the wall of the Grand Lobby. Suspended high over the heads of visitors in the museum's soaring lobby space is the first major artwork to be commissioned by the CJM, "Lamp of the Covenant by Dave Lane", a massive 90-foot long illuminated sculpture suggesting the unfolding marvels of the cosmos.
50 Hagiwara Tea Garden Dr.
The de Young Museum
Built into a hill within the museum's Babro Osher Sculpture garden, James Turrell's "Three Gems" is an exquisite "skyspace" in the form of a stupa, or dome, showcasing a view of the sky altered by LED lighting effects that change with light and weather conditions outside.
Buy Tickets to the de Young Museum
---