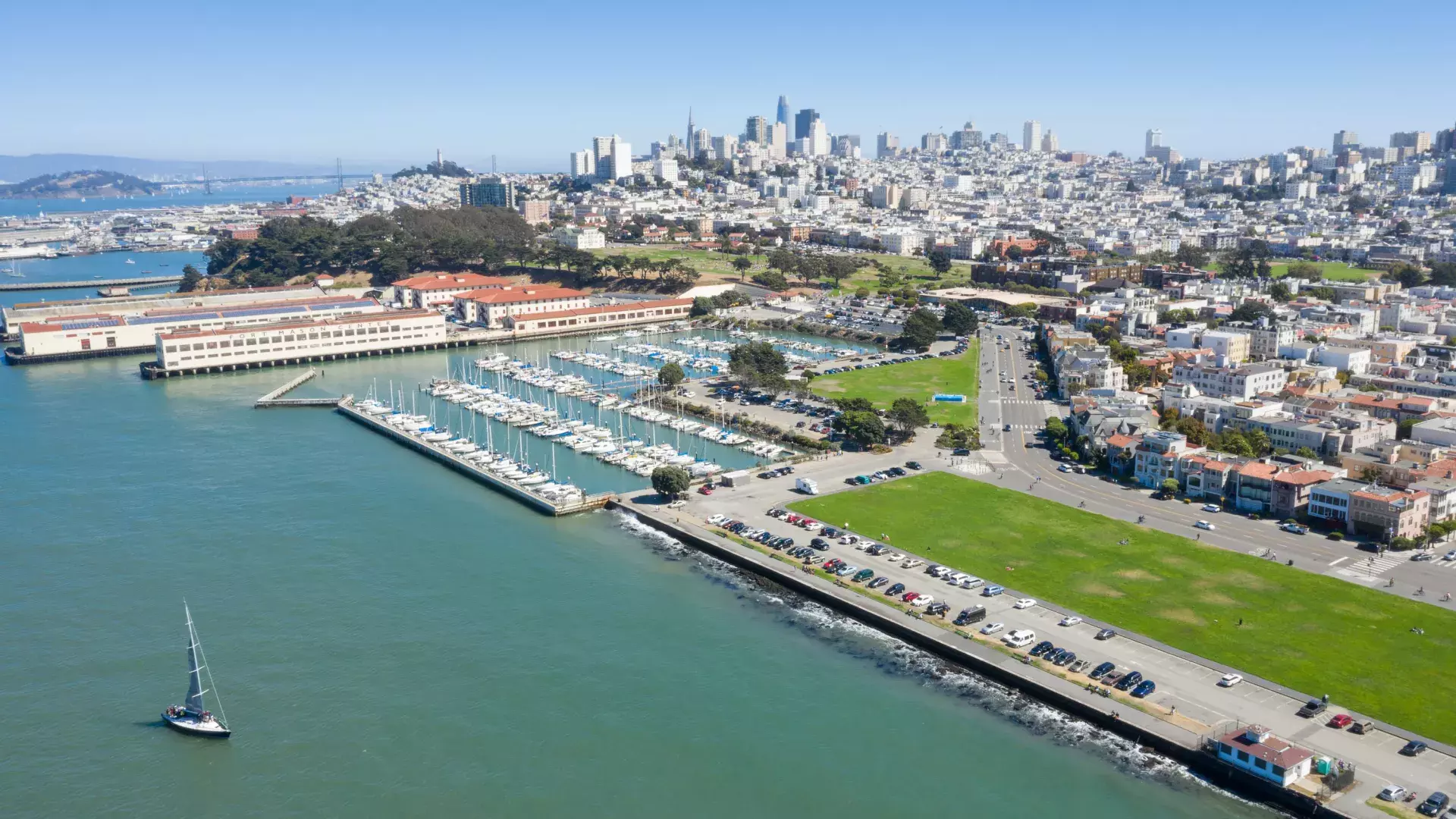 12 Things to Do

at Fort Mason Center

Here are a dozen things to experience at Fort Mason Center right now.
During World War II, more than 1,640,000 military personnel deployed from Fort Mason, then the headquarters for the San Francisco Port of Embarkation. They probably never imagined that some 75 years later Fort Mason, located in the Marina District, would be the hub of a lively arts and culture center that draws more than 1.4 million visitors to thousands of performances, events, and exhibitions.
Over 100 years old, in 2012 Fort Mason Center embarked on an ambitious plan developed by Team West 8 to revitalize the Center and transform it into a leading arts and culture destination and enhance the campus' public spaces. 
The latest chapter in the area's evolution includes a name change, the addition of a new arts emporium, and the opening of a new gallery space, the Haines Gallery. 
Here are a dozen things to experience at Fort Mason Center now: 
Fort Mason Fast Facts
How to Get There
From downtown, the 30-Stockton bus will get you there. Disembark at Chestnut and Laguna streets and either walk four blocks or transfer to the #28 #43-Masonic bus and disembark at Marina Blvd. and Laguna St. 
Public transit information, including Muni service to Fort Mason, is available free 24/7 by calling 511 from anywhere in the Bay Area or at www.511.org.
Parking
Paid parking is available from 7 a.m. to midnight daily and starts at $3 per hour (slightly higher on weekends). There is also short-term free parking adjacent to Marina Green.
---