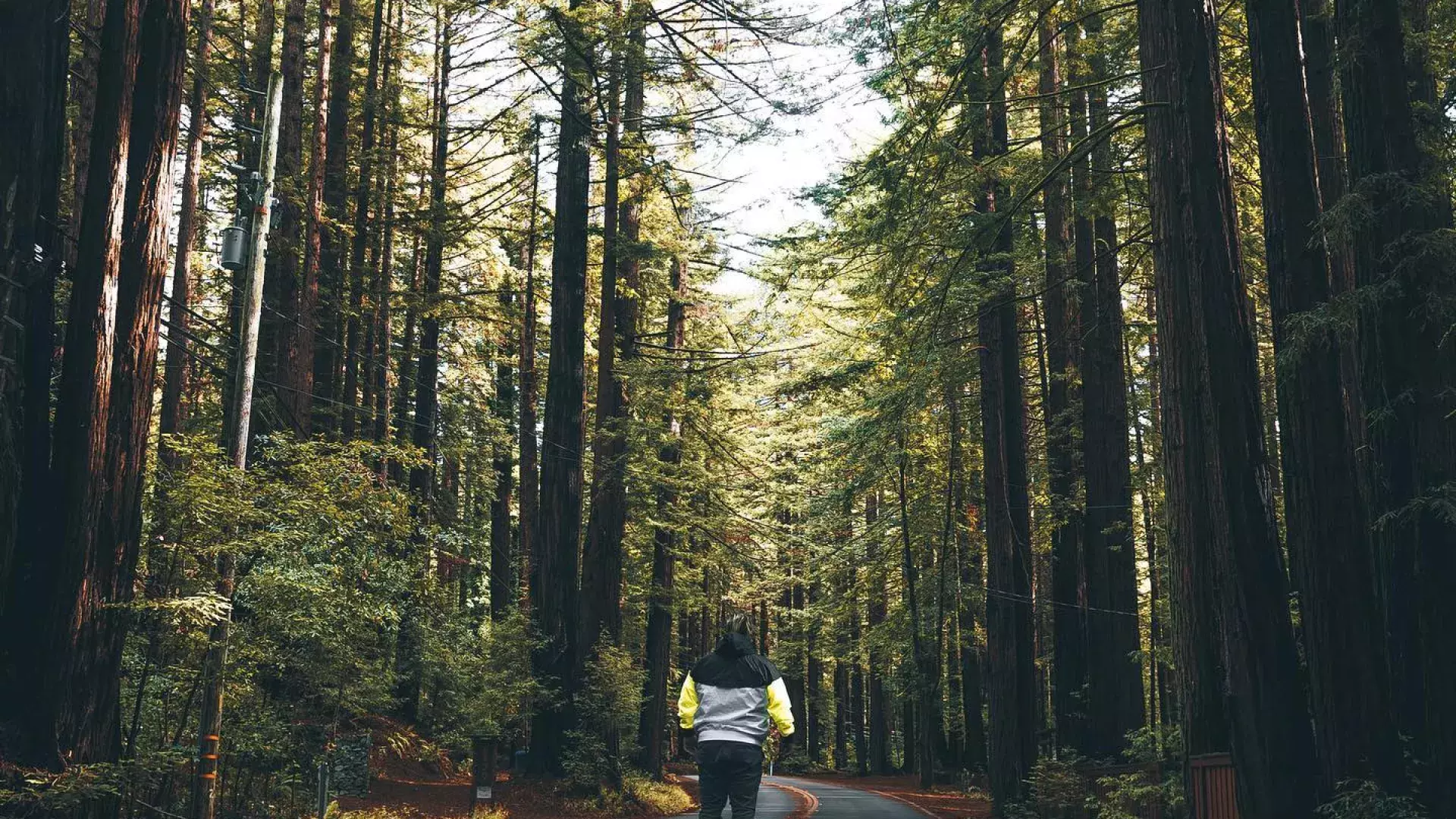 Why Muir Woods Needs to Be Added to Your San Francisco Bucket List
Explore famed old growth coastal redwoods less than an hour away from San Francisco.
Just beyond the steel bridge of the Golden Gate and the Victorians of San Francisco lie 554 acres of protected, untouched Sequoia sempervirens, otherwise known as coastal redwoods. These trees range from 400 to 800 years old and can grow up to 250 feet high, which can make for a spectacular Instagram photo or two. Whether you are an adventure-seeker, an avid photographer or you want to just do what comes naturally, Muir Woods is the perfect addition to your San Francisco trip. Whether it's your first or fifth, it never fails to be memorable in every way.
How to Get to Muir Woods National Monument
Beginning in early 2018, the National Park Service instituted a parking and shuttle reservation system at Muir Woods National Monument. Reservations are required for all vehicles and shuttle riders in order to enhance the visitor experience and ensure the protection of park resources. Driving will still be an option, as will booking with any of the tour companies mentioned above; but we advise visitors to plan carefully and plan early. For more information about the new system, visit GoMuirWoods.com.
History
Named after John Muir, the famous naturalist who founded the Sierra Club, Muir Woods National Monument is "the best tree-lovers monument that could possibly be found in all the forests of the world," said no less an expert than Muir himself. Originally purchased by William and Elizabeth Kent to preserve its natural beauty, the forest was protected in 1908 by President Theodore Roosevelt. Today, Muir Woods National Monument is home to several tree species, more than 50 species of birds and a critical spawning and rearing habitat for several threatened species, including coho or silver salmon.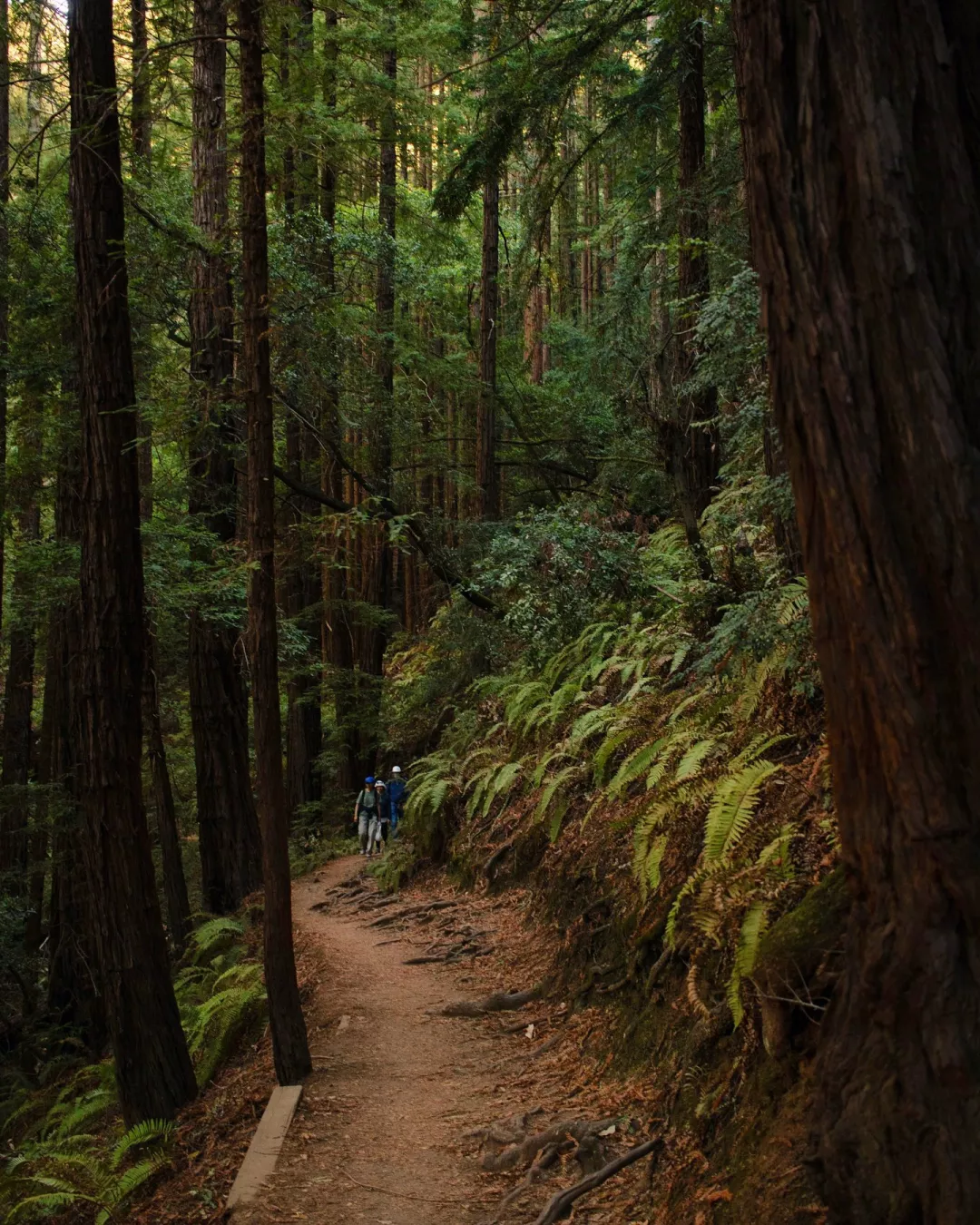 Things to Do
Hiking
Hiking trails vary in the level of difficulty and distance. Regardless, you are sure to see gorgeous vistas and be among century-old trees. Here are a few trails:
The Main Trail (2 miles) - The most popular trail follows a stream along a canyon lined with redwoods.
The Sun Trail (4.7 miles) - Offering a little more variety than the Main Trail, the Sun Trail leads to the Tourist Club, a chalet-style building that doubles as a beer garden and has superb views of the redwood-covered valley below. 
The Ben Johnson Trail (5.2 miles) - A loop perfect for an all-day hike.
Tours
There are plenty of tours available if you want to take in the scenic beauty in a group. Here are the tours that go there:
Big Bus Tours
Big Bus is the largest privately-owned open top sightseeing company in the world. In addition to classic city tours, Big Bus offers convenient and hassle-free tours to iconic attractions Muir Woods and Alcatraz.
Extranomical Tours
Extranomical Tours is a sightseeing company leading unique tours to the most popular tourist destinations in San Francisco and the Bay Area, as well as some lesser known but equally exciting places most people don't get to see, including Muir Woods National Monument and Sausalito.
Gray Line of San Francisco
Gray Line of San Francisco offer tours to Muir Woods and Sausalito. 
Incredible Adventures
Incredible Adventures offers activity-based tours to a variety of destinations such as Yosemite, wine country and white water rafting.
Tower Tours
Tower Tours of San Francisco has been a most popular sightseeing tour company for more than 20 years. They feature the sights of beautiful San Francisco and surrounding area destinations including Muir Woods and Sausalito.
The Tourist Club
What's a national monument without a beer garden? Nestled at the end of the Sun Trail, the Tourist Club is a famous private club that offers a snack bar and overnight accommodations to its members. Although it's private, on "guest weekends" (typically the first weekend of the month), non-members can stop here, buy a beer and relax on the lower deck.
Regardless of what you do at the Muir Woods, please keep in mind that there is no cell phone service in Muir Woods.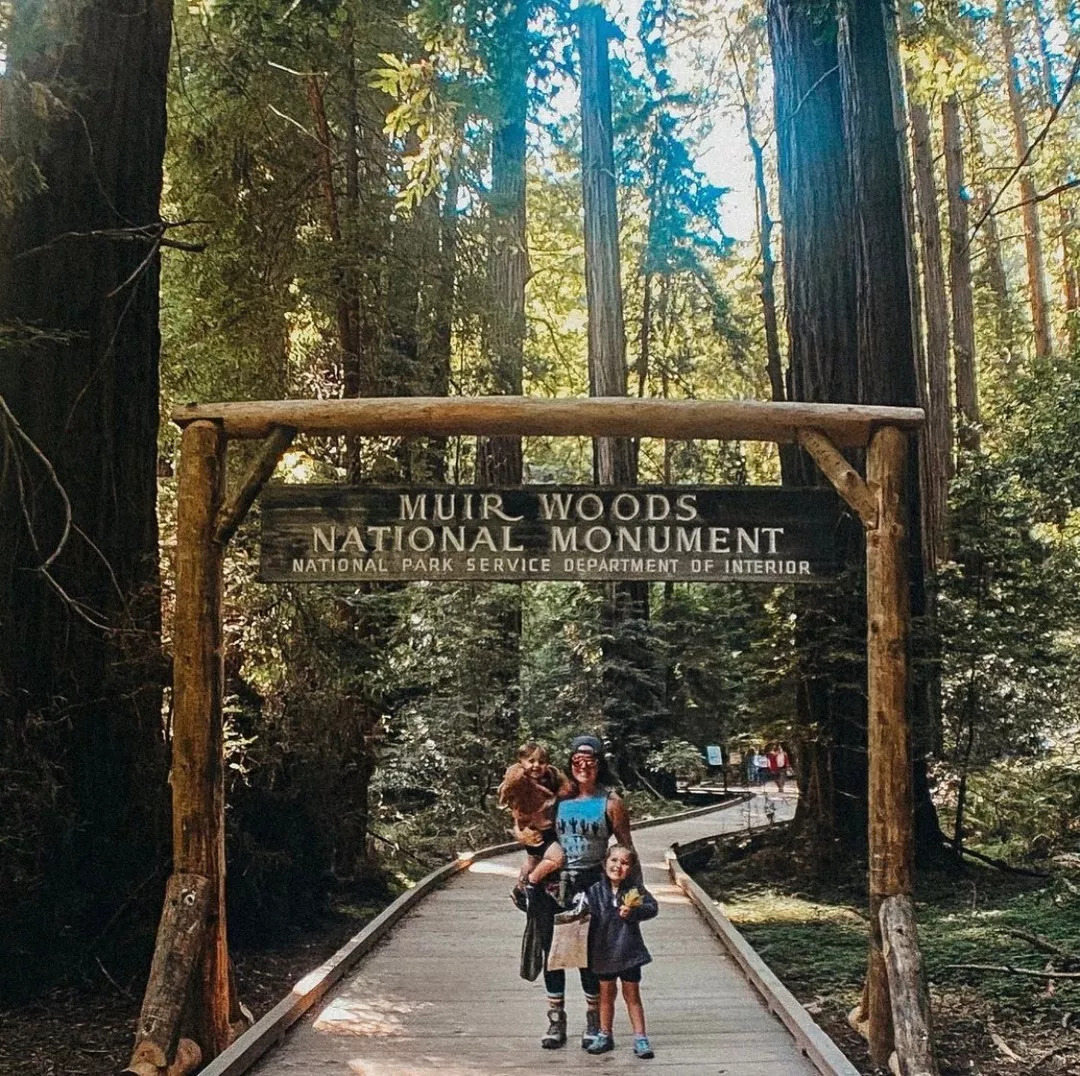 ---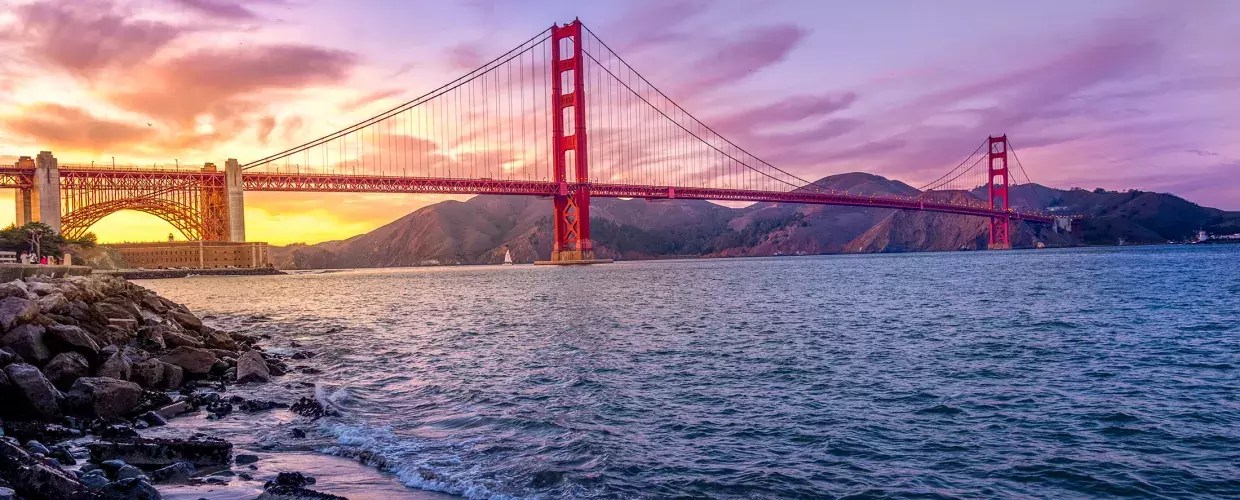 Stay Connected with SF
Sign Up for Our Newsletter
Be the first to know about upcoming events and festivals, new restaurants, special deals, and everything else happening in the City by the Bay.