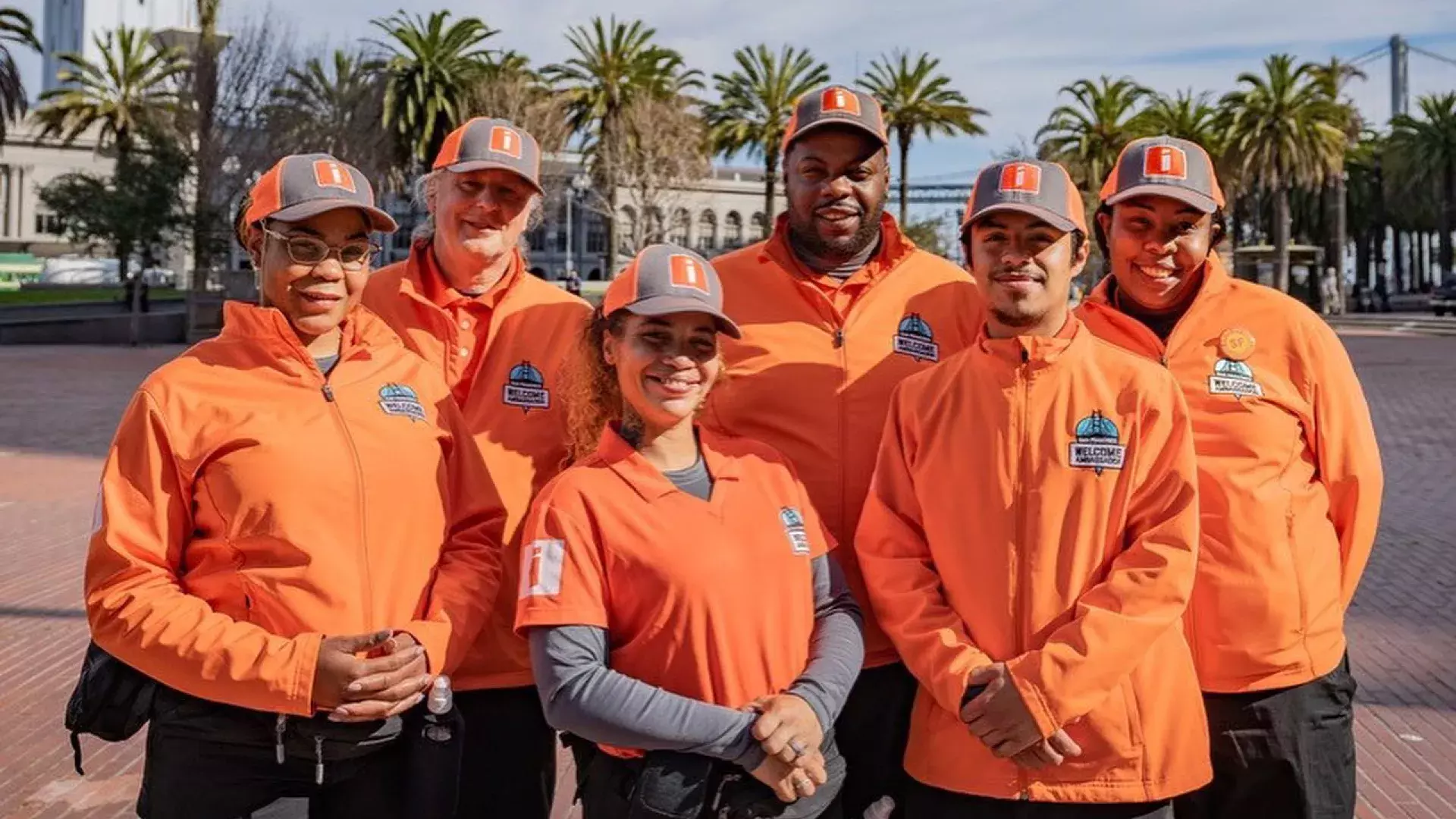 Meet San Francisco's Welcome Ambassadors
Learn about the friendly faces ready to welcome you back to the City by the Bay.
San Francisco is a city where everyone is always welcome. While you are in San Francisco, you'll find plenty of friendly faces ready to greet you. Meet our official San Francisco Welcome Ambassadors!
San Francisco's Welcome Ambassadors are ready to help improve your visitor experience. 
Our Welcome Ambassadors are knowledgable, multi-lingual, and committed to sharing their love of San Francisco with you. You can find them out and about, 7 days a week, in some of our most popular neighborhoods—including Chinatown, North Beach, and SoMa—from 8 a.m. to 8 p.m. Just look for their bright orange jackets—the same color as the Golden Gate Bridge.
Share photos of your interactions with the Welcome Ambassadors on social media and tag us using #onlyinsf, #ourgateisopen, and #SFWelcomesYou.
---