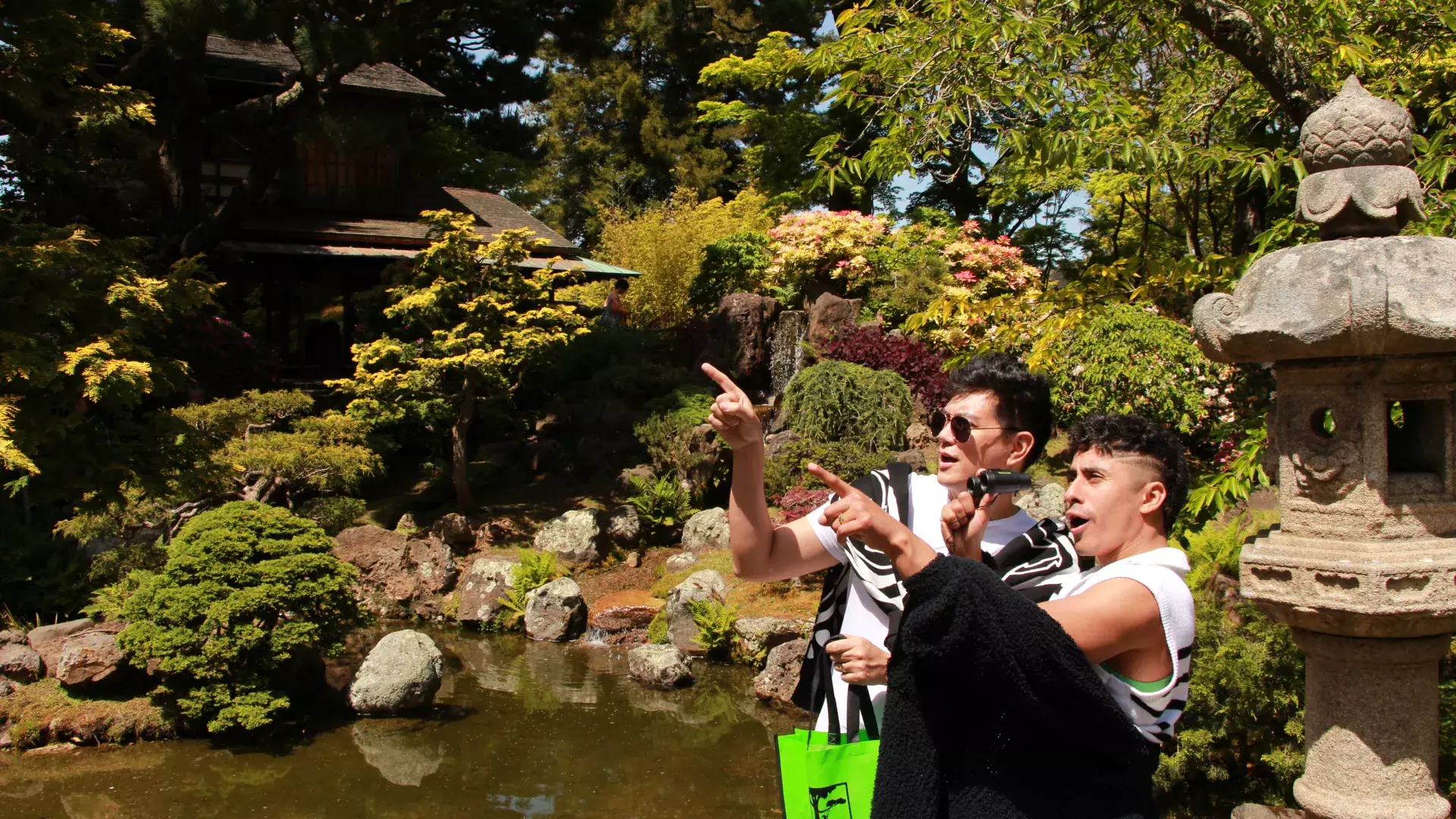 24 Hours

In San Francisco With Manila Luzon

Manila Luzon is spending 24 hours in San Francisco! Discover her favorite hotel, go-to restaurant, and the best place to find her zen.
Follow along with world-famous drag queen Manila Luzon as she spends time in one of her favorite cities, San Francisco! When here to perform and strut the runway, Manila always makes time to visit her favorite local spots.
First, Manila won't stay at just any basic bitch hotel. She needs to stay somewhere her Grindr hook-up will be impressed by.
Second, her restaurant choices are always top-notch, only the best.
Third, she knows the best place in SF to relax and recharge.
Tag along as you see San Francisco, the Luzon way!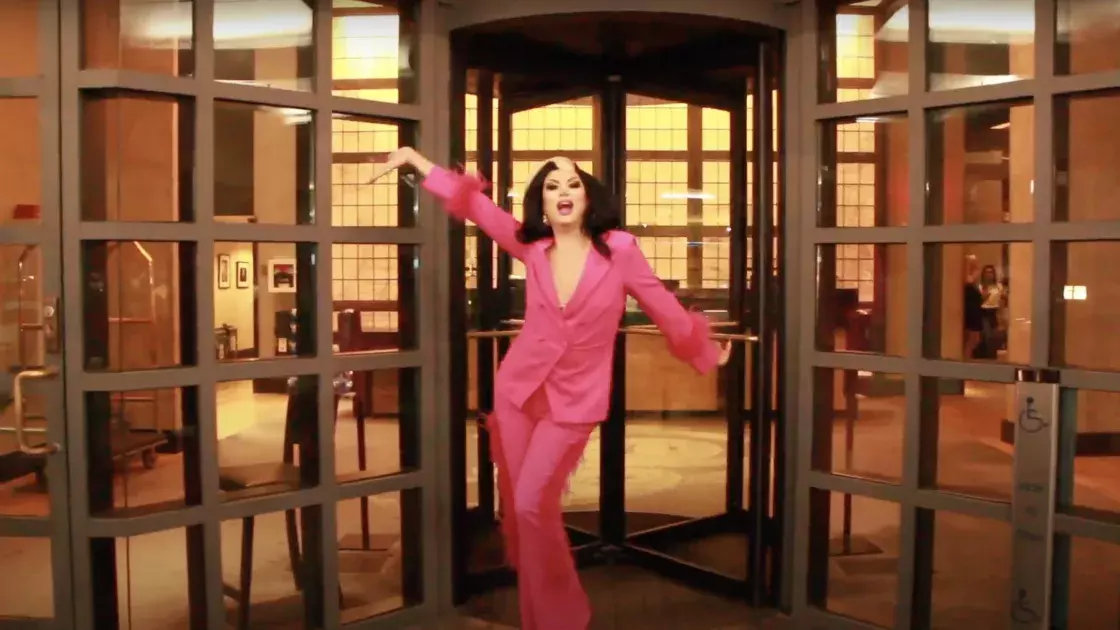 Untuck

Hotel Kabuki

Check into an unforgettable experience as you sashay into the exquisite Hotel Kabuki in the bustling and vibrant Japantown neighborhood. Immerse yourself in the perfect blend of contemporary and Japanese-inspired decor, offering a unique and luxurious atmosphere that is sure to captivate you. Stay luxuriously like only Manila knows how in one of Hotel Kabuki's oversized suites, where you can kick off your heels, untuck, and prepare for your adventures around San Francisco. 
Hotel Kabuki was a breath of fresh air. My room was uniquely decorated...the gym amenities were impressive, and the garden courtyards were beautiful and inviting. 

-Manila Luzon
Sipping Tea

Japanese Tea Gardens

Manila's first stop is the Japanese Tea Garden, a hidden treasure in the 1,017-acre Golden Gate Park. This five-acre zen oasis is the perfect way to start her day, featuring wandering gardens with classic Japanese pagodas and tranquil koi ponds.

Don't miss the iconic barrel bridge (cross if you dare) and the picturesque Tea House. Manila loves to treat herself to Japanese tea, cookies, and other delectable treats while she admires the garden's beauty. Talk about a great place to sip some tea! 
Brunch Isn't A Drag

Abaca

To kick-start her day, Manila heads to Abaca, a delightful brunch spot in the bustling Fisherman's Wharf area. This eatery offers a contemporary menu of Filipino-California fusion dishes that will tickle your tastebuds. Manila is a proud Filipina and loves that San Francisco is full of Filipino culture. Here, you can try everything from traditional lumpia and pancit to the unexpected, like ube biscuits and black truffle Loco Moco. Now that's a mouthful!
I love Abaca for its ambiance and the presentation of its Filipino food, which is beautiful and holds up the expectations of authentic Filipino flavor. I loved the Ube-colada cocktail and Lola's Pork Lumpia.

-Manila Luzon
Drinks Are Served

The Bar at Hotel Kabuki

After a long day, Manila likes to invite her friends back for a drink at the hotel bar. She prefers her hotels to have a lively bar so she can keep the party going. The Bar at Hotel Kabuki is perfect, with its lively energy and chic lounge areas designed for relaxing, people-watching, or enjoying the peaceful central courtyard. It's the perfect place to unwind with a nightcap before checking out and heading home the next day.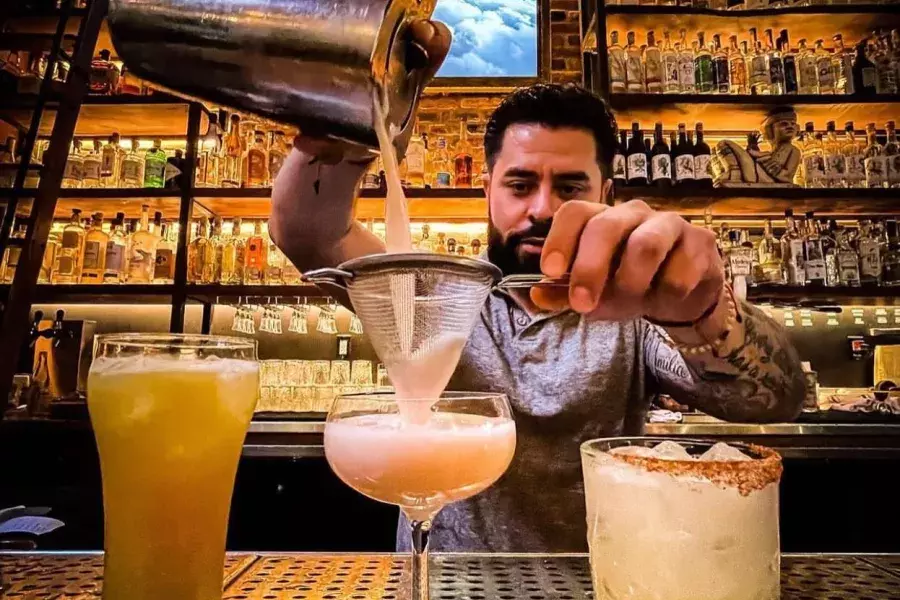 Manila's Drink of Choice
Here are the ingredients to make a delicious Manila Mule:
1 1/2 oz Pineapple Vodka
1/6 oz Lime juice
4 oz Ginger beer
Let's Have A Kiki

How Manila Sees SF
What would you pack up in a balikbayan box of San Francisco-related items?
San Francisco has great thrift stores, so I'd send back fabulous vintage clothes. I'd swing by the Kryolan cosmetics store for foundation to send back to Filipino drag queens; and if it didn't spoil on route, I would send a delicious clam chowder in a sourdough bread bowl.
What sets San Francisco and its LGBTQ scene apart from other cities you have visited?  
The San Francisco LGBTQ community has a rich history and celebrates its diversity unlike any other city in America. When I arrived at SFO, I was greeted by a mural sharing Harvey Milk's contributions as California's first openly gay man voted into office. The Castro neighborhood is a hub of queer culture with gay shops, restaurants, bars, and theaters. And let's not forget the beautifully preserved Victorian buildings in San Francisco. It's just a gay man's dream!
---