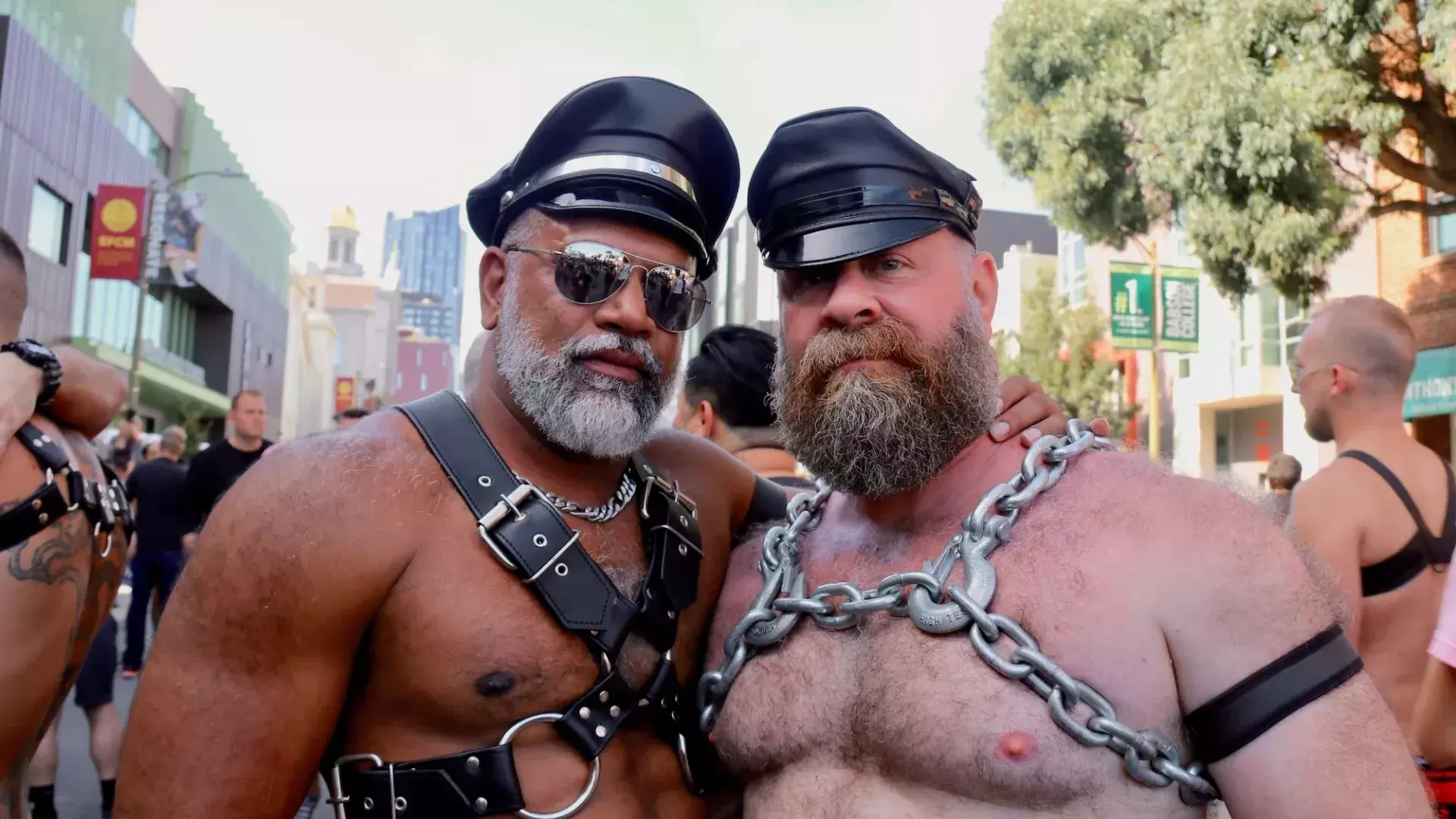 The Guide to

San Francisco's Folsom Street Fair

Here's how to experience and enjoy San Francisco's Folsom Street Fair, the world's largest leather event.
Anything goes in San Francisco, and nowhere is that more apparent than the annual Folsom Street Fair, the world's largest leather event. Whether you're a curious onlooker or a long-term participant in these subcultures, you'll have a great time at this free fair.
History of Folsom Street Fair
During the '60s and '70s, you would find many gay motorcycle clubs gathering at the leather bars lining Folsom Street. However, the AIDS epidemic in the '80s resulted in the local government shutting down the bathhouses in this area and placing stringent regulations on the bars. The LGBTQ community held a street fair to come together during a harrowing time, and Folsom Street Fair has been going strong since. Today, over 400,000 people gather to celebrate the leather and BDSM community.
Highlights of Folsom Street Fair
You see so many interesting things going on at Folsom that it's hard to figure out what to check out first.
If you love people-watching, you get to see many amazing people doing what they love. The attendees often come dressed in their best, with latex, leather, rubber and other fetish clothing making appearances. Nudity is also permitted at the fair, and you'll see some truly dazzling displays of body paint and other body accessories.
Hundreds of vendors display a wide range of goods, from handmade leather whips to beautiful latex dresses. You could spend all day simply walking from booth to booth and making a massive shopping list. The vendors are happy to talk about ways to safely use their products or help you try on some of the unique fetish wear.
Public play stations give you a chance to try your hand at some BDSM activities, such as learning how to throw a flogger. You can also catch some truly mesmerizing performances at the erotic artists' stage, which gives you a thrilling look at the full range of expression inherent in leather and BDSM. You'll come out of the fair with a much better understanding of San Francisco leather history, the wide variety of kinks out there, and an appreciation for the diverse subculture it brings.
Many people focus on the BDSM and leather attractions, but the music is also exceptional if you like electronic dance, alternative and indie music. A central main stage has live shows going the entire time, adding to the energy of the fair. You get to see a lot of new acts, so if you want to catch concerts from up and coming bands, spend time around the stages. You might think the public play stations offer the best fun at the fair, but the two dance areas might well take the top spot.
Essentials of Folsom Street Fair
Folsom Street is its original home, but it has expanded to a large portion of SoMa, including Eighth and 13th streets. It takes place on the last weekend of September, at the end of Leather Pride Week.
Do's and Don'ts of Folsom Street Fair
Do come in with an open mind. You'll find plenty of fascinating, new things to explore, along with people happy to tell you more.
Do bring plenty of water and sunscreen. You're going to be out in the sun all day in large crowds, so you want to prepare for the conditions.
Do block off the entire day to explore the fair. You'll have a great time well into the night, and it's hard to pull yourself away once you're immersed in this high-energy crowd.
Don't bring your kids. This isn't a family-friendly event, so plan on getting a babysitter for the day.
Don't base your understanding of the leather and BDSM subcultures on popular media, such as "50 Shades of Gray." Spend some time learning about the history behind the event and what these lifestyles are like, so you walk into the fair with the right expectations.
Don't talk to artists when they're in the middle of performing. You'll see a wide range of shows, and they need to concentrate on what they're doing. In many cases, you can catch them at a booth or public play area after they're done, which is a great time to ask any questions you have. Just make sure to check and see if they are okay with sharing information.
How to Get to Folsom Street Fair
Don't expect to drive through SoMa during the Folsom Street Fair. You have 13 blocks closed off, and that causes traffic problems throughout the entire area. BART and Muni both take you to this exciting destination. The fair spans across a massive area, so check for the station closest to where you want to get started on Folsom Street. Be aware that public transit will be crowded due to the amount of people coming into the fair.
---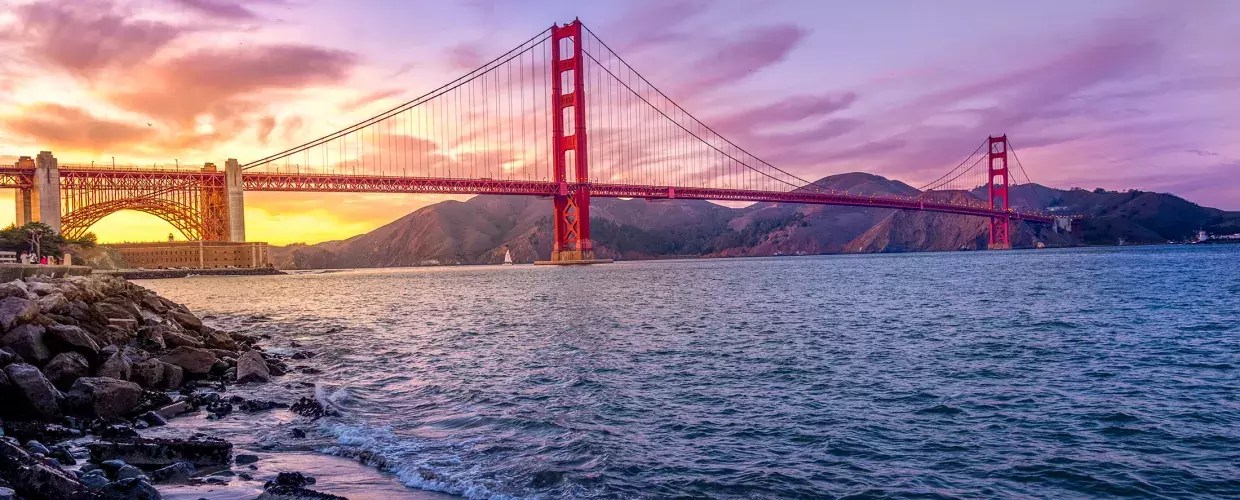 Stay Connected with SF
Sign Up for Our Newsletter
Be the first to know about upcoming events and festivals, new restaurants, special deals, and everything else happening in the City by the Bay.