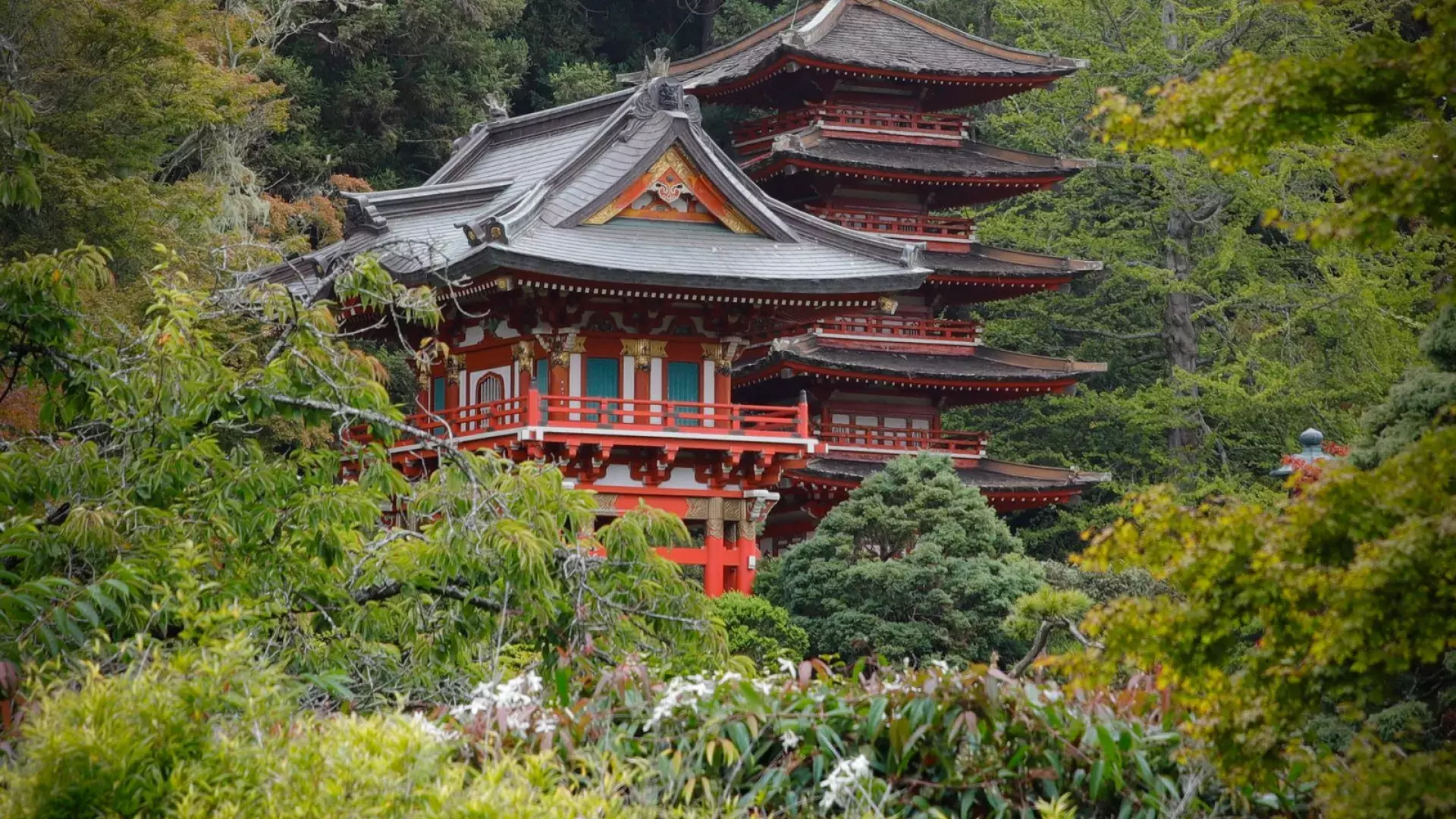 Everything You Need to Know About The Japanese Tea Garden
This tranquil escape within Golden Gate Park is full of history, culture, and beauty.
There are many exciting attractions in San Francisco to enjoy; but when you want serenity, tranquility, and harmony, visit San Francisco's Japanese Tea Garden.
You'll find this oasis in the heart of San Francisco's Golden Gate Park. It's one of the city's quietest and best-kept corners. The intricate design and greenery calm all who enter looking to escape noisy urban life. The garden also happens to be the oldest continuously maintained Japanese public garden outside of Japan, attracting visitors since 1894.
Follow our guide to best enjoy the five acres of natural beauty at the Japanese Tea Garden. 
How and Why the Japanese Tea Garden Came to Be
In 1894, California held a Midwinter International Exposition. It was on this site, originally just one acre, that a Japanese-style garden was built.
After the fair, Makoto Hagiwara, a Japanese landscape architect, was tasked with maintaining the property as a permanent garden. It became Hagiwara's life's passion. As the official caretaker, he lovingly planted, tended, and cared for the trees and plants, expanding this masterpiece until it encompassed nearly five acres. Some of the trees in this garden are more than one hundred years old.
Tranquil Escape in the City
The Japanese Tea Garden is made of rock sculptures, "dry" or zen gardens, Japanese architectural structures, and waterfalls. Its open spaces contrast with tighter corners of hedges. There is a thoughtful design throughout, and the cultural influences are everywhere, from edges trimmed to resemble Mt. Fiji in Japan to the Drum Bridge almost floating over reflective waters below. 
Highlights at the Japanese Tea Garden
The front gate at the point of entry is a fascinating piece of architecture. Notice that it has been skillfully crafted without the use of nails.
A spectacular structure you can't miss in the Garden is the five-story-tall pagoda. It, too, has its own history, having been originally constructed for the Panama Pacific International Exhibition of 1915.
The strolling garden is where you can simply wander, weaving your way through the flowers and trees. Have a photo op on the historic Drum Bridge, also called Half-Moon Bridge because of its crescent shape. 
If you're in a reflective mood, the 9,000-pound bronze Lantern of Peace is a calming presence. It was a gift to symbolize friendship between America and Japan at the end of World War II.
Another blissful spot is the Buddha statue, with its welcoming palms. It is over two hundred years old, first cast in 1790 and gifted to the garden in 1949.
Don't miss the chance for selfies by the koi pond and waterfalls, either.
Japanese-Inspired Snacks for Tea Time
After strolling through the Garden, visit the Tea House. Traditional tea and small snacks are served daily.
While the menu is often updated, some of the regular offerings you should try include kuzomochi (sweet rice cakes), which have an interesting sticky, gummy texture and come in different flavors (strawberry, mango, green tea, and lychee), and dorayaki (a type of pancake with red bean filling). On a cold day, savor some hot miso soup or curb your noodle craving with traditional udon.
Of course, you can't visit without sampling authentic Japanese teas. Choose from Sencha (green tea), Genmaicha (roasted green tea), Hojicha (another roasted green tea), jasmine tea, or iced green tea. There is also the special tea ceremony Matcha (powdered green tea).
Be sure to check out the beautiful keepsakes at the gift shop, including glazed ceramic sets, traditional Japanese dolls, and collectibles for any well-traveled visitor.
How and When to Visit
The Japanese Tea Garden is located at 75 Hagiwara Tea Garden Drive, near the California Academy of Sciences, the de Young Museum, and the San Francisco Botanical Gardens. Muni buses and light rail can get you close to various Golden Gate Park entrances.
The Japanese Tea Garden is open all year long, even on holidays. Summer hours (Mar. 1 - Oct. 31) are 9 a.m. to 5:45 p.m. Winter hours (Nov. 1 - Feb. 28) are 9 a.m. to 4:45 p.m.
Admission to the Garden is $13 for adult non-residents, $7 for non-resident seniors and youths (age 12-17), and $3 for non-resident children (age 5-11). Children under 5 may enter free. Tickets can be purchased at sfjapaneseteagarden.org.
Spring and autumn are gorgeous times to visit, but no matter which season you are in San Francisco, the bonsai grove, zen garden and Tea House are popular.  
During the summer months of June, July and August, the Garden is generally more frequented by visitors and might not be as peaceful. Many people agree that the best time of the year to visit is spring. Mid-March to April will see cherry blossoms, azaleas, magnolias and more blooming in full color. However, autumn, with its fiery reds and fading orange hues, is also a lovely time.
---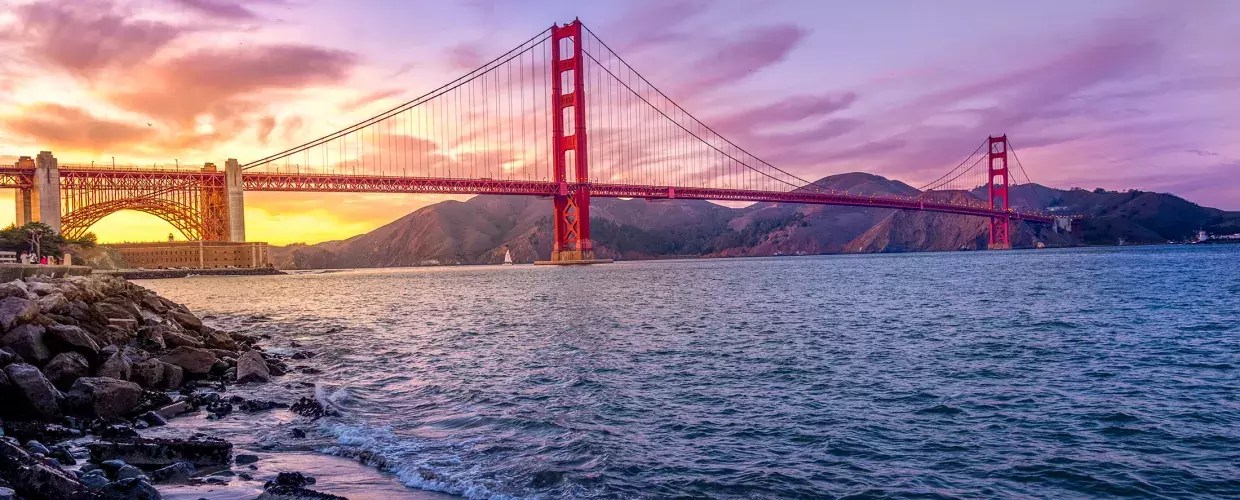 Stay Connected with SF
Sign Up for Our Newsletter
Be the first to know about upcoming events and festivals, new restaurants, special deals, and everything else happening in the City by the Bay.