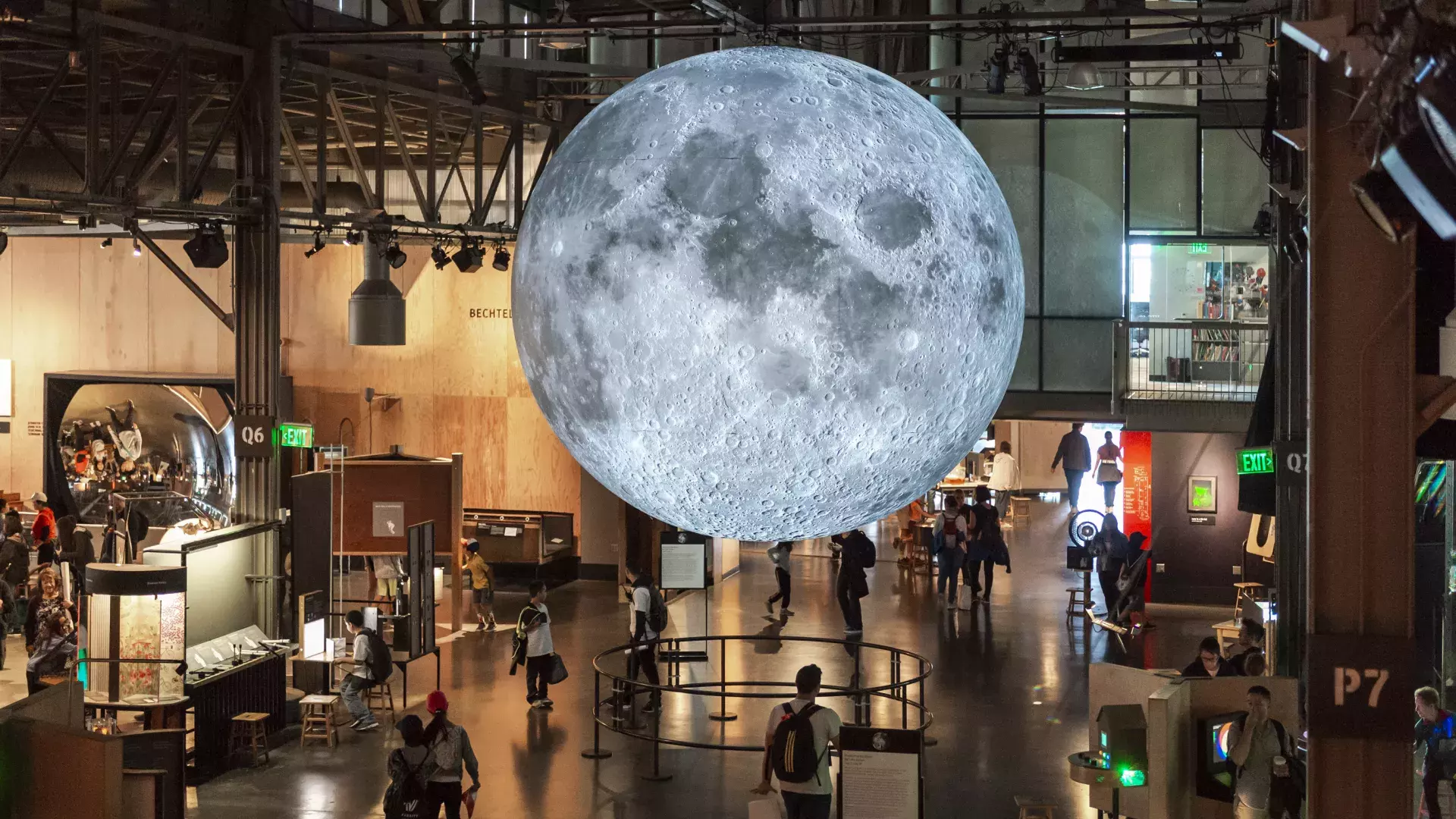 After Dark Thursdays At The Exploratorium
At The Exploratorium's After Dark events, no kids are allowed—but you can still act like one!
Every Thursday, San Francisco's Exploratorium keeps its doors open past its regular 5 p.m. closing to host the ongoing After Dark events. While sipping cocktails, visitors can enjoy a fascinating array of unique, adult-only programs and events that change each week, as well as experience the museum's 650-plus hands-on exhibits without the many children who often explore during the daytime.
Upcoming After Dark Events
Light at the Museum
Nov. 30, 6 - 10 p.m.
Bask in luminous artworks big and small at the seasonal exhibition, Glow. Experience the speed of light in different materials with Senior Physicist Educator Desiré Whitmore. Stop by the Explainer Stations to learn even more about the science behind light bulbs and lasers. And don't miss the dance party with a local DJ Inkfat!
Go with the Glow
Dec. 7, 6 - 10 p.m.
Spontaneously create music with giant light cubes. Admire yourself in mechanical mirrors, and practice mindfulness by playing LED dungeon crawlers. For an even more delightful evening, investigate how the human eye receives light with Exploratorium educator Zeke Kossover, and build a working light bulb model with our Explainers.
Art x Climate
Dec. 14, 6 - 10 p.m.
Join the Exploratorium for a conversation with artists, scientists, educators, and poets on responding to and capturing the effects of climate change around the country. Find inspiration with artists who were part of the Art x Climate Project at the US Global Change Research Program. Be in community with leaders of the Fifth National Climate Assessment (NCA5) and scientists who have been studying the effects of climate change on Earth—inside and out.
More About The Exploratorium
With its prime location along the Embarcadero on Pier 15, the Exploratorium offers superb waterfront views of the San Francisco Bay, including the Bay Bridge and Treasure Island. The glass-walled Fisher Observatory Gallery has sweeping views of the skyline and Coit Tower, equally breathtaking during daytime visits or after hours.
---