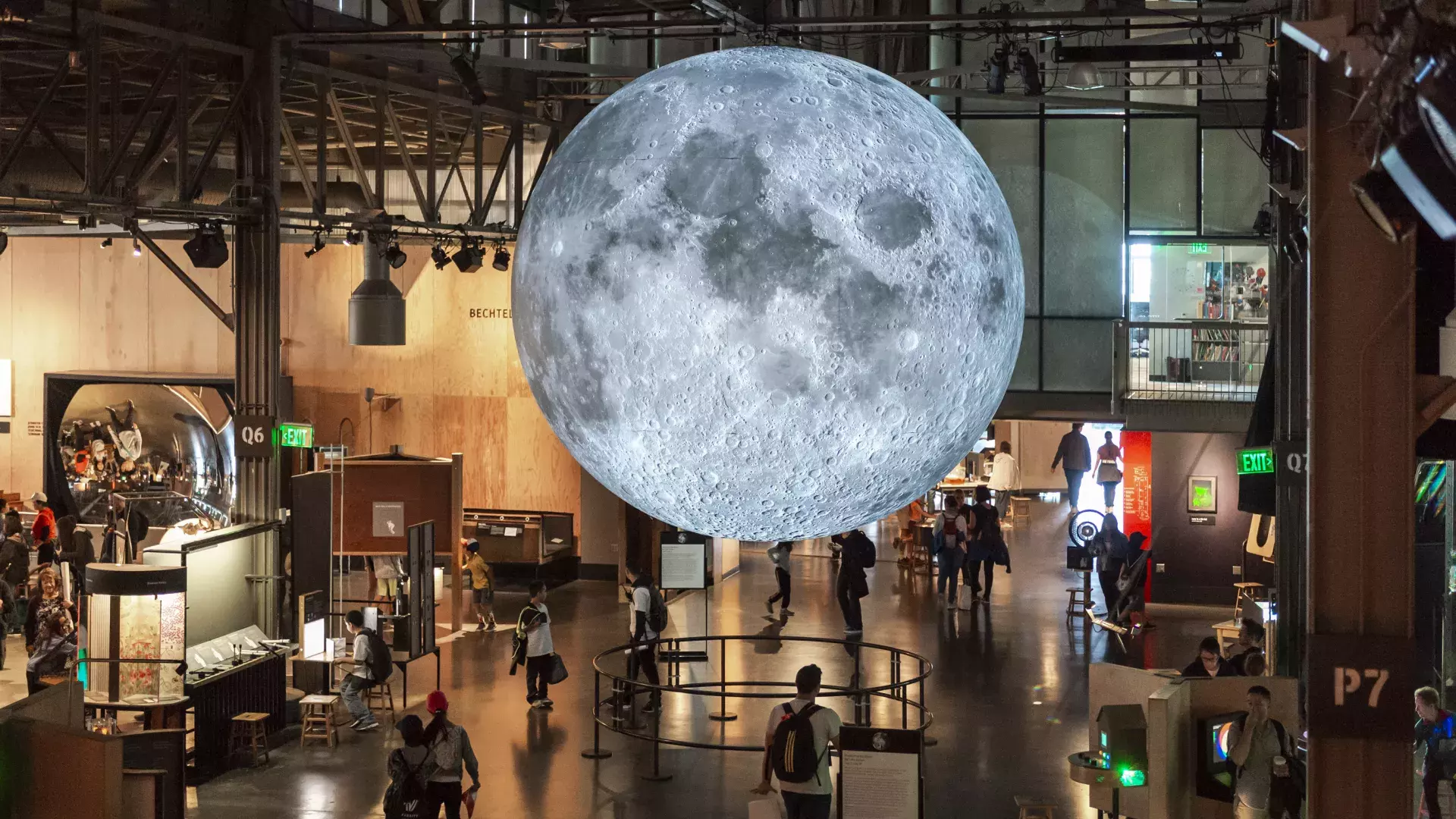 After Dark Thursdays At The Exploratorium
While sipping cocktails, visitors can enjoy a fascinating array of unique, adult-only programs and events that change each week
Amazing Events for the Omnicurious
Every Thursday, The Exploratorium keeps the doors open past its regular 5 p.m. closing to host the ongoing After Dark events. While sipping cocktails, visitors can enjoy a fascinating array of unique, adult-only programs and events that change each week, as well as experience the museum's 650-plus hands-on exhibits without the many children who often explore during the daytime.
Special evening programs and presentations range from Pairings, offering a fresh perspective on food and the science behind complementary tastes, to Cinema Arts, where visitors are treated to film screenings and interactive cinema experiences with a local community sensibility. In Everything Matters, staff scientist Ron Hipschman brings to life the periodic table, focusing on live demonstrations to illustrate the connection between elements and everyday experiences. Hipschman also hosts Full Spectrum Science, leading visitors across the studies of physics, including the concepts of color, time, temperature and the universe through hands-on activities.
Always popular, the museum's Tactile Dome takes on a new level of experience after-hours, where visitors crawl, slide and bump their way through the pitch-dark Dome using only the sense of touch as a guide through its chambers and mazes.
With its prime location along the Embarcadero on Pier 15, the Exploratorium also offers superb waterfront views of the San Francisco Bay, including the Bay Bridge and Treasure Island. The glass-walled Fisher Observatory Gallery has sweeping views of the skyline and Coit Tower to cap off the nighttime experience.
After Dark is held Thursdays, 6 -10 p.m. Tickets may be purchased on-site or online at exploratorium.edu. An additional charge may be required for special events and exhibits. Admission is limited to adults, 18 and older.
---