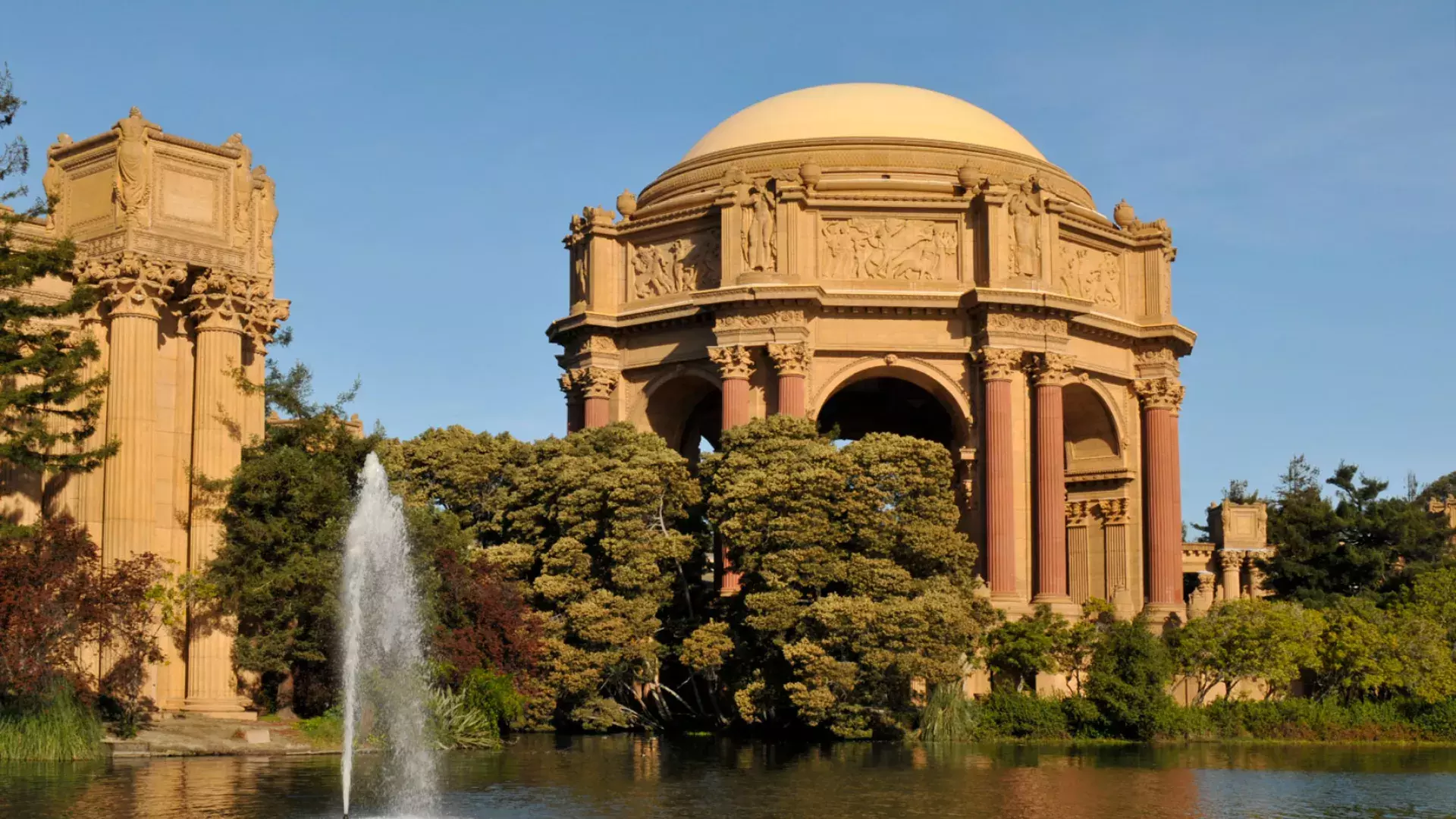 The Guide to

San Francisco's Palace of Fine Arts

The Palace of Fine Arts is one of San Francisco's architectural landmarks. Here's why you should see it on your next visit.
It's a reminder of San Francisco's past, a symbol of the city's creative spirit, and one of the most dramatic backdrops for your Instagram feed. It's the Palace of Fine Arts, and it's an absolute must-see for anyone visiting San Francisco.
Getting to the Palace of Fine Arts
The Palace of Fine Arts is located on Baker Street in the Marina, right at the eastern edge of the Presidio. It's two-and-a-half miles west of Fisherman's Wharf and three miles northwest of Union Square. You can reach the Palace of Fine Arts via Muni by riding bus lines 22, 28, 30, 41, 43 or 45. It is open from 6 a.m. to 9 p.m. daily.
The Palace dominates a small neighborhood park that features lawns to picnic on and a tranquil lagoon populated with fish, birds and turtles. The Palace is the only remaining structure from 1915 Panama-Pacific International Exposition, a historic World's Fair-style event that put San Francisco back on the map as a major global city after the devastation of the 1906 earthquake and fire.
Architectural Style
Its Greek-style colonnades and soaring central rotunda make it one of the most singular and recognizable features of San Francisco's northern skyline. Up close, the scale of the structure is truly breathtaking. Don't be surprised if you find yourself having to carefully avoid appearing in the background of more than one happy couple's wedding photos when you visit.
What's Nearby
From the Palace of Fine Arts, it's a quick, half-mile walk to Chestnut Street and Union Street, two streets lined with shops, restaurants and bars favored by neighborhood residents. You could also continue west into the Presidio, or walk east along the waterfront and gaze upon Alcatraz and the Golden Gate Bridge on your way to Fort Mason.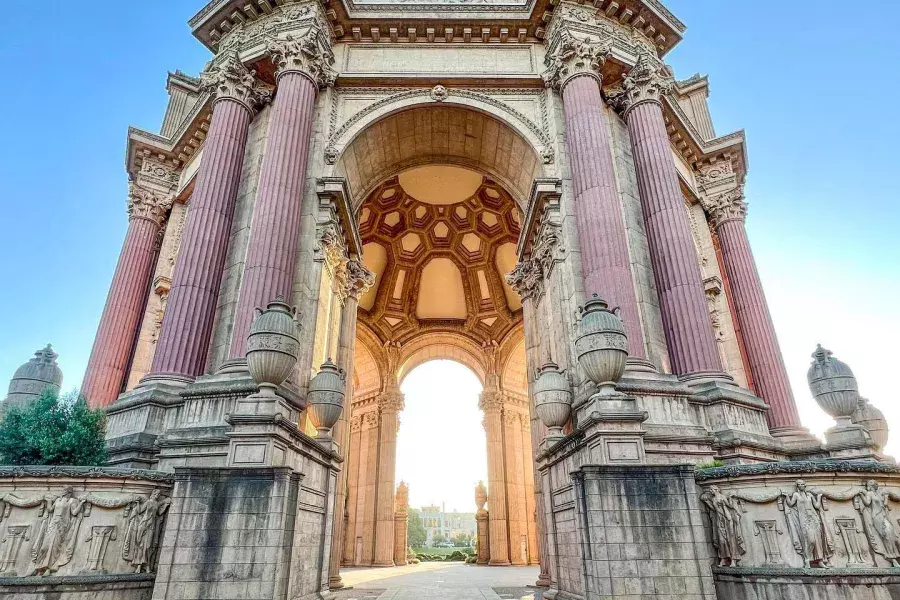 Did You Know?
The entire Marina neighborhood might never have existed if it weren't for the Panama-Pacific International Exposition. Urban engineers created the 635-acre site from the mud flats at the bay's edge.
To make it easier for people to attend the Exposition, stairs were carved into the steep sidewalks of nearby Fillmore Street.
The Palace of Fine Arts has been a set piece for several films, from 1958's The View to 2004's Twisted. It has also been said that the Palace was George Lucas's inspiration for the design of Queen Amidala's royal residence in Star Wars: Episode I: The Phantom Menace.
---