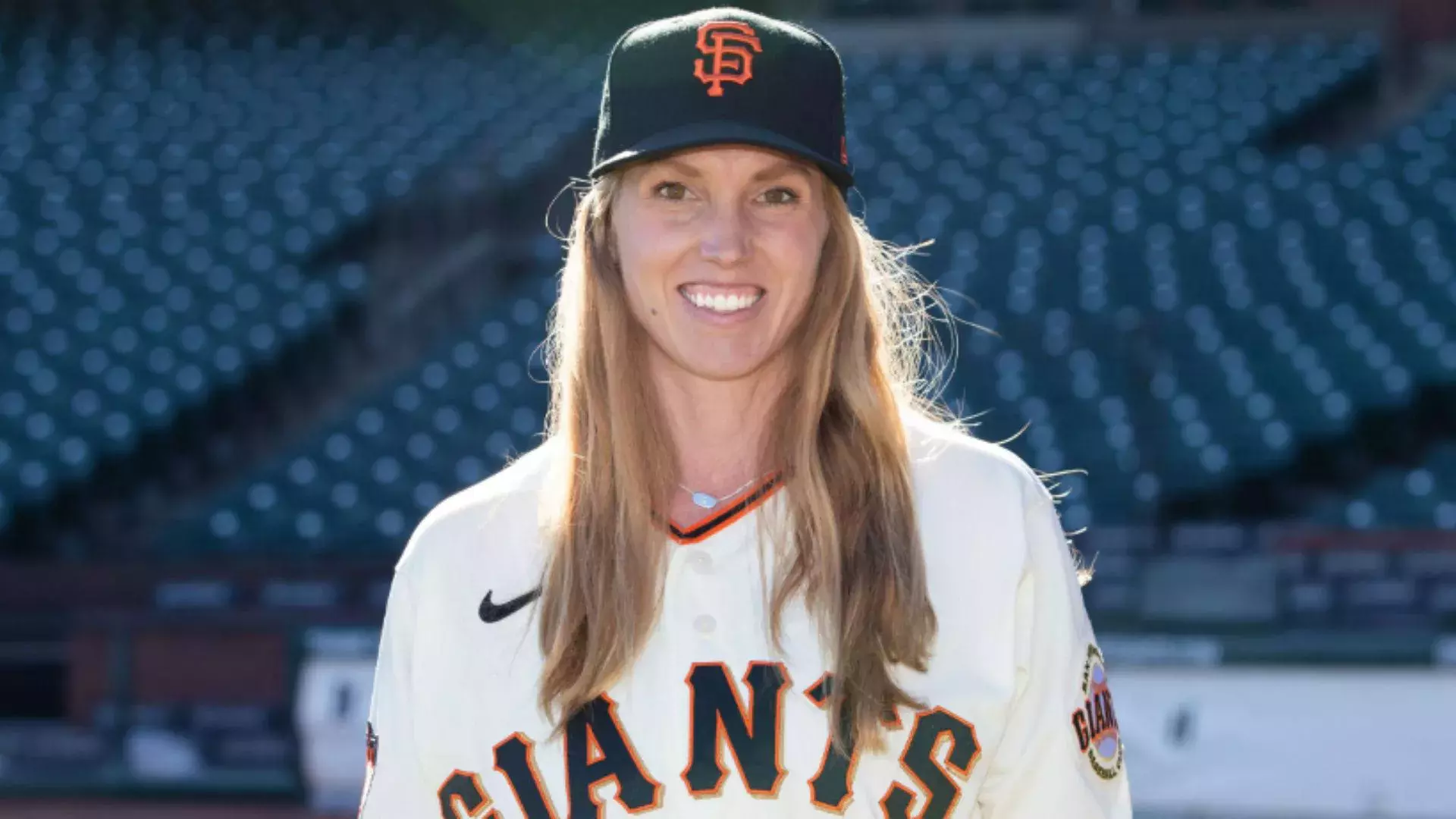 How I See SF:

Giants Coach Alyssa Nakken

Alyssa Nakken is the first full-time female coach in Major League Baseball. We asked her what she loves most about San Francisco.
If you want to have a truly genuine San Francisco experience, then you have to consult the experts: our friendly locals. Knowledgable, passionate, and always ready with a recommendation for what to do, see, or eat, San Franciscans of all types have been part of our ongoing "How I See San Francisco" series.
The San Francisco Giants are a team with plenty of history: Willie Mays's famous over-the-shoulder catch, Matt Cain's perfect game, and three World Series titles in a five year span. The Giants added to their fabled history last year, when they named Alyssa Nakken to their coaching staff. An outstanding athlete in her own right, Alyssa became the first full-time female coach in Major League Baseball history. We caught up with Alyssa just before spring training began to ask her what she loves most about San Francisco.
Describe your perfect day in San Francisco. 
My perfect day starts with a sunrise surf session at Ocean Beach or down in Pacifica at Linda Mar, followed by hot coffee and homemade breakfast. I love to then take a yoga class at Yoga Beach. I am such a homebody, so I really appreciate spending afternoons at home either reading or writing. At some point, I'd probably grab a burrito from Hook Fish in the Sunset and catch the sunset from the dunes at Ocean Beach—with or without wine in a travel mug. A perfect day typically ends with me in bed by 9 p.m.
Which San Francisco neighborhoods do you like to explore?
I can go on and on about exploration throughout the Outer Sunset. I absolutely love the variety of small businesses in the neighborhood and the fact that the ocean and park are both in close proximity. I've also enjoyed exploring North Beach and its amazing food and night life.
You're the first female coach in Major League Baseball history, an inspiration to a lot of aspiring young women. How do you manage those expectations? 
I have a few values that are non-negotiables for me and that I place on myself. I challenge myself daily to stay true to those values. By doing that, I don't get caught up in trying to be someone that I'm not. My values are pretty simple. I have to take care of myself and control what I can from a physical and mental health perspective. That includes keeping up with physical fitness, prioritizing forms of exercise that soothe any aches or pains that I have, journaling, meditating, and connecting with others. I seek out small wins. I strive to improve my habits and processes regularly and I do everything I can to be the best teammate I can be—for our players, for our staff, for my husband, and for my family. 
What's the craziest superstition you've encountered in baseball? Do you have any of your own? 
I've heard some stories of interesting requests that players have had in regards to what they have accessible to them in their lockers. I don't really have any superstitions. I have routines that I guess to some may be considered superstitions. [San Francisco Giants third base coach Ron] Wotus and I have a short pre-game stretch routine that we do together right before first pitch. Coincidentally, we had some pretty good games following those days we stretched.
When you need a break from baseball, where do you go in San Francisco to indulge your creative side? 
I take a walk along the Lands End trail. You're guaranteed to have your breath taken away; not because it's too strenuous of a hike, but because the views are magnificent and so inspiring. After some of my toughest days, I've found myself on solo, silent walks along that trail that give me the spark I need to get going again.
Where and what would you choose for your last meal in San Francisco? 
A poke burrito from Hook Fish Co.
What's one part of San Francisco that you wish visitors knew about? 
This is a hard one, because I don't want this place to get too crowded–but Woods Outbound is a little bar in the Sunset with a clubhouse vibe and serves the best empanadas. They have a cozy fire pit in the backyard and it's so fun to spark up conversations with other small groups that sit out there. It sits right at the last stop of the N Judah and is a great way to either end a beach day or start out the evening.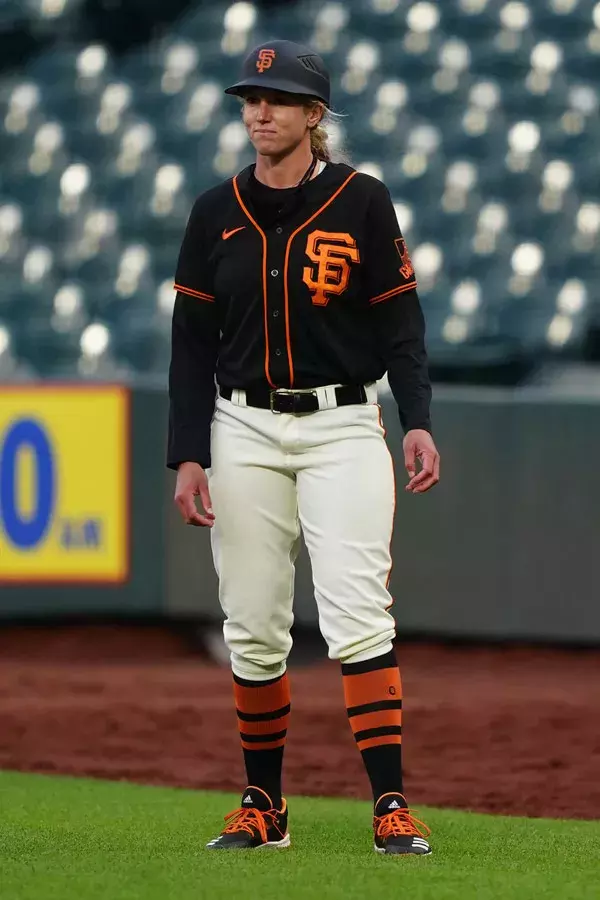 It's been an unusual time for all of us. How have you stayed in touch with what you love about San Francisco during the pandemic? 
Unusual is right. What I love to do most in San Francisco keeps me socially distant, and that's surfing and running or strolling along the Lands End trail.
We've all had to forego some of our favorite things to keep our communities safe and healthy. What are some of the San Francisco experiences you can't wait to have again? 
I'm looking forward to being able to dine indoors again! San Francisco is home to the best food, and the ambiance that a lot of the local restaurants create adds to the flavor and experience, in my opinion.
What should baseball fans do to have a perfect day at Oracle Park? 
Get to the yard early and go straight to center field to grab a crazy crab sandwich. It will take a lot for your day to be ruined after doing that.
---