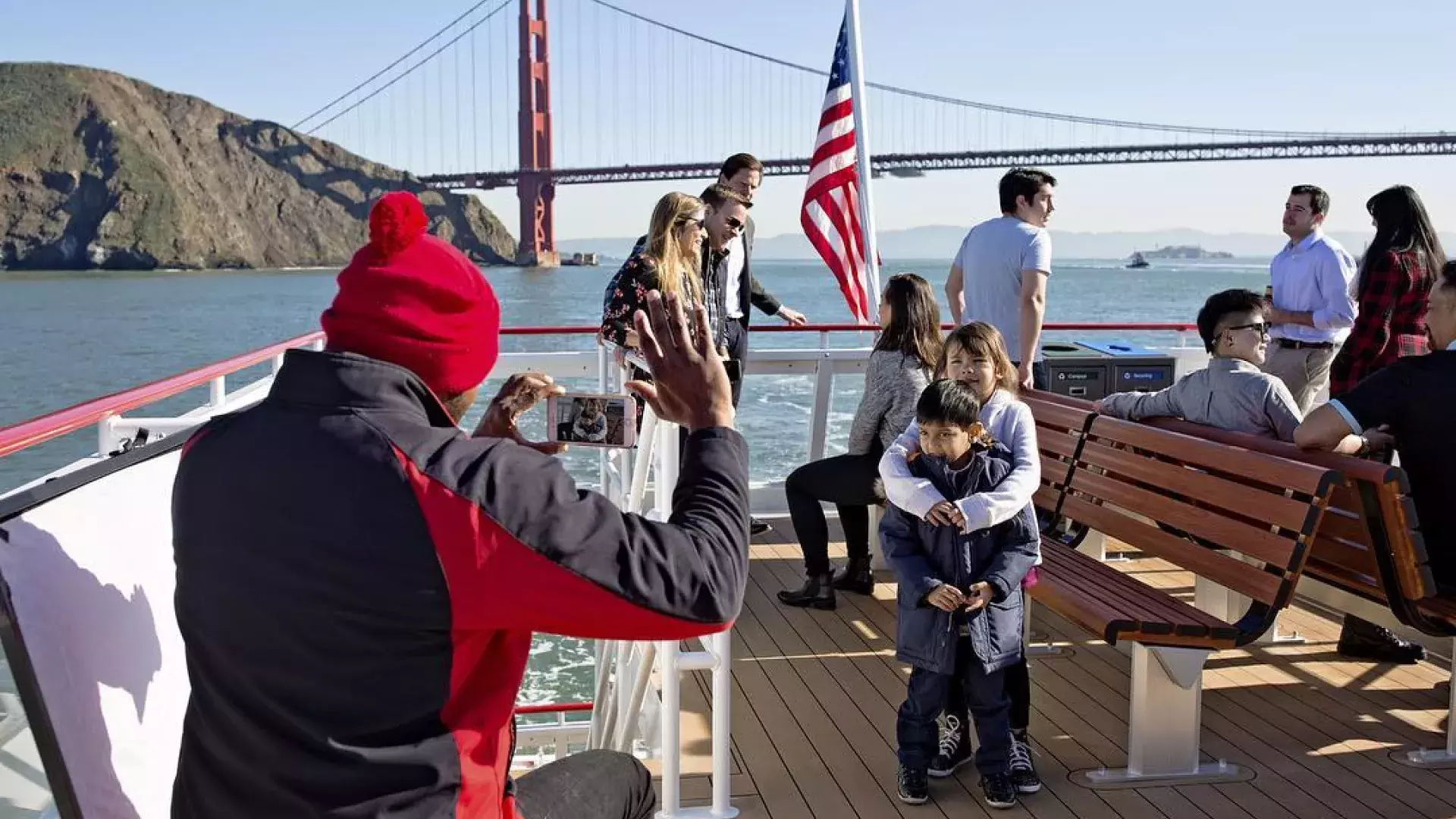 How to Go Over, Under, and Above the Golden Gate Bridge
There are many ways to enjoy the Golden Gate Bridge. Visitors can go under the bridge, fly above it or cross over it.
Go Over the Bridge
The famed bridge gets 10 million visitors a year. Most drive across on U.S. Highway 101. A $8.80 toll for two-axle vehicles is paid electronically on the inbound San Francisco side only. Limited paid parking is available in the compact lot southeast of the San Francisco toll plaza. In the northeast lot at Vista Point on the Marin County side, parking is free for up to four hours. (Note: Both lots are closed on weekends and holidays from 11 a.m. to 5 p.m.)
One of the easiest (and non-stressful) ways of heading over the Golden Gate is to jump on a Big Bus.  With convenient stops near most major San Francisco attractions and hotels, Big Bus is top recommendation of ours. . Grey Line also provides the opportunity to venture over the bridge to explore Sausalito and Muir Woods.
Bridge crossings can be made by tour bus, taxi, ride-sharing services, and public transit.  Golden Gate Transit buses and San Francisco Muni buses stop at the San Francisco toll plaza, where visitors can get off to walk or cycle the bridge, toll-free.  Walkers and bicyclists share the east sidewalk overlooking San Francisco Bay and bicyclists also use the west sidewalk on the ocean side.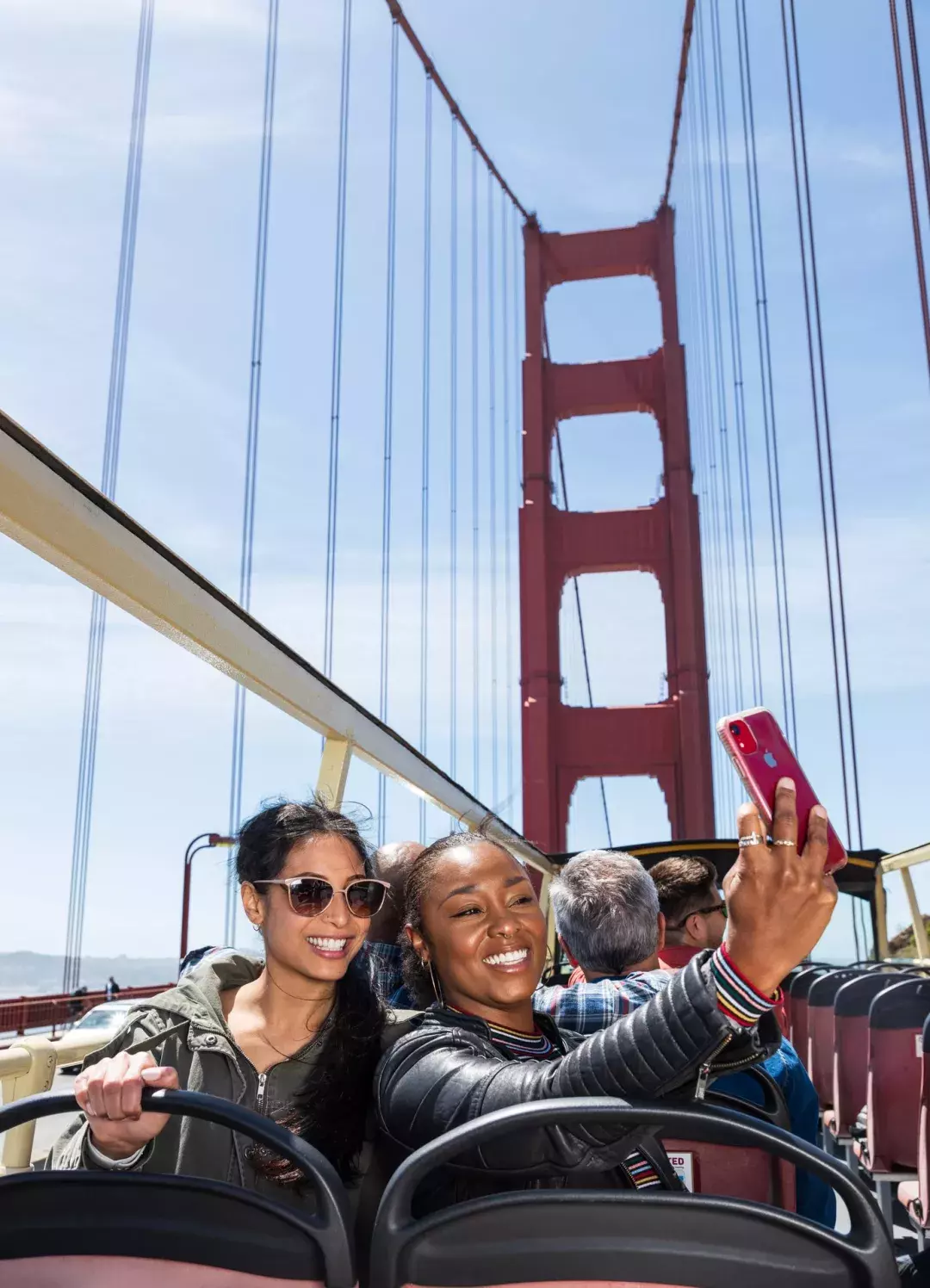 San Francisco City Guides lead richly informative and free bridge walks. Walking and cycling give visitors easy access to nearby scenic attractions like the California Coastal Trail in San Francisco and the Marin Headlands and Fort Baker in Marin County.
Leading bike rental companies organize bridge rides, including: Blazing Saddles, Bike & View, and Unlimited Biking. Some bicycle tours end in Sausalito and offer the option of returning to San Francisco by ferry.
Go Under the Bridge
Going under the bridge allows visitors to appreciate its immensity and brilliant architecture. Walkers can pause under the span at Fort Point on the San Francisco side or on the northern Marin Headlands side. Blue & Gold Fleet's San Francisco Bay Cruise sails under the bridge from Fisherman's Wharf, as does Red and White Fleet's Bridge2Bridge Cruise. City Experiences by Hornblower showcases stupendous views of the bridge or jump onboard the Adventure Cat for swift sailing catamarans under the bridge and around the bay.
Go Above the Bridge
Want to see the sights from on high? San Francisco Helicopters offers view-friendly flights above the bridge on their Vista Grande option.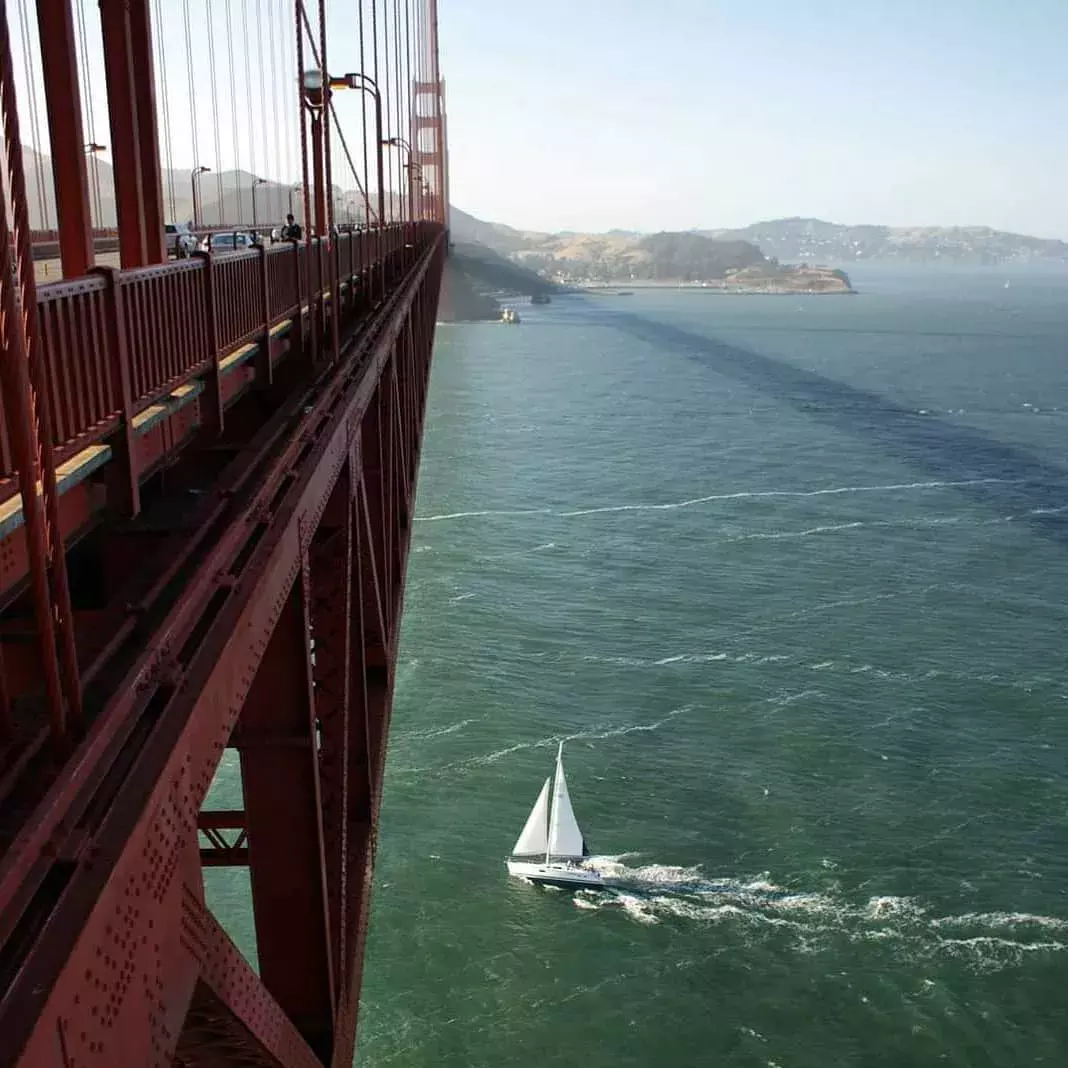 Where to Park at the Golden Gate Bridge
There are two main parking lots to park at when you visit the Golden Gate Bridge. Please note that parking is limited, so other transportation is recommended.
Southeast Side Visitor Parking Lot
This parking area has a range of visitor services, including a café, gift center, gardens and an array of scenic vistas. Parking is metered ($0.25 per 15 minutes) with 37 spaces, including 26 general spaces, six bus stalls, and three accessible spaces for visitors with disabilities that have disabled placards. The lot is closed on weekends and holidays from 11 a.m. to 5 p.m. On weekends and holidays only, additional parking is available in a nearby satellite lot on the southwest side at a rate of $5 per day.
Northeast Side Parking Lot
Free parking (with a four-hour limit) and restrooms are the only amenities at this location. The lot is closed on weekends and holidays from 11 a.m. to 5 p.m.
Northwest Side Parking Lot
Free parking is available at the Marin Headlands lot on the west side of the bridge (with a four-hour limit). There are no amenities here but you can walk under the bridge to the northeast lot.
Over, under or across — no matter what the approach, the Golden Gate Bridge always enthralls.
---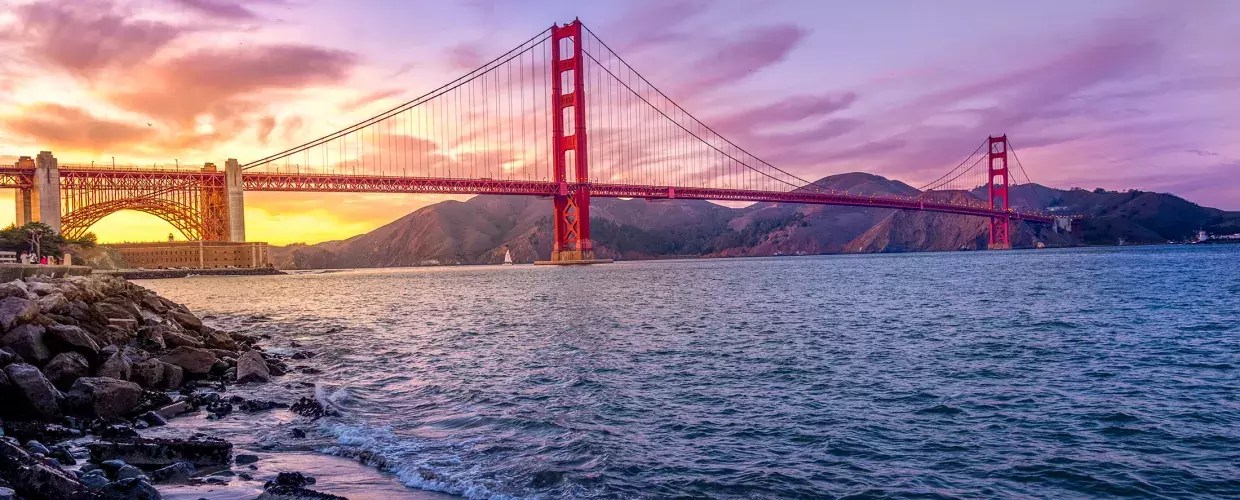 Stay Connected with SF
Sign Up for Our Newsletter
Be the first to know about upcoming events and festivals, new restaurants, special deals, and everything else happening in the City by the Bay.